UK Government Queen's Speech 2022 Response, Building Strategy, British architecture practice register news
UK Government Queen's Speech 2022 Response News
12 + 11 + 10 May 2022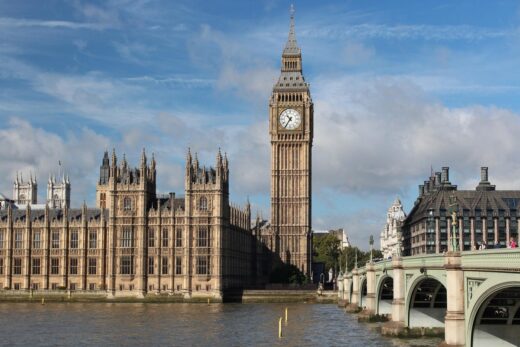 12 May 2022
RIBA responds to Levelling-up and Regeneration Bill
The Royal Institute of British Architects (RIBA) has responded to the Levelling-up and Regeneration Bill.
RIBA President, Simon Allford, said:
"The Bill as it stands raises a lot of questions about how the Government's manifesto target of 300,000 homes per year will be delivered.
Some of the proposals for improving community engagement and reforming current funding models are a step in the right direction. But we need to make sure funding models encourage the design of better places – maintaining a focus on long-term value not just numbers. Money also needs to be allocated for local amenities and construction apprenticeships and training.
Broader engagement and consultation with communities is vital so I am concerned that street votes will end up as barriers confining discussions, and pushing development away from brownfields to places where there are no streets to vote.
We remain committed to working with the Government to ensure that enough well-designed, affordable homes and neighbourhoods are built in the right places, and that it makes good on its promise to offer all of England a devolution deal by 2030."
11 May 2022
Street Votes – Queen's Speech Expert Comment
Peter Rainier is Principal Director of Planning at law firm DMH Stallard and one of the foremost experts on the UK planning system.
Peter Rainier, Principal Director of Planning at law firm DMH Stallard, said:
"The idea of community led regeneration and 'street votes' is certainly an interesting one. What it is not, is some sort of nimby charter but rather a radical proposal for how residents could through agreement increase housing numbers where they live.
"However, it is difficult to see how increased local involvement will do this. Will residents really be motivated to seek change and regeneration- I doubt it!"
Queen's Speech 2022 RIBA Comment
RIBA responds to the Queen's Speech
 
The Royal Institute of British Architects (RIBA) has responded to the 2022 Queen's Speech.
RIBA President, Simon Allford, said: 
"This was a Queen's Speech delivered at a time of great political and economic change – so it is no surprise that a huge number of questions have been left unanswered.
As further details emerge of the Government's legislative agenda, I hope that we will see more detail on how built environment policy will be changed to address the climate emergency, building safety and cost of living crisis.
With spending likely to remain tight, it is vital that the Government finds way to drive private investment in energy efficiency and sustainability. The proposals to improve design in the planning system are positive but without extra funding for planning reforms, higher regulatory standards and a national retrofit strategy the gap between rich areas and those in need of 'levelling-up' will continue to grow."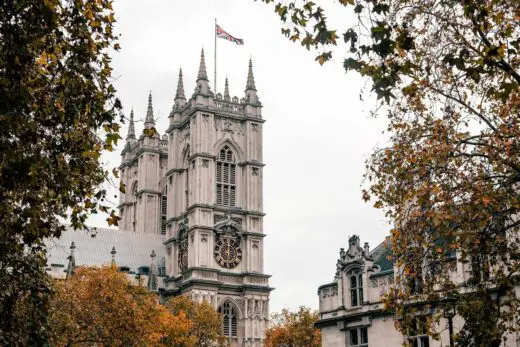 Queen's Speech 2022 RICS Comment
Please see below a response to the Queen's Speech from the Royal Institution of Chartered Surveyors:
Jonathan Hale, Head of Government Affairs at RICS, said:
"RICS and its professionals, are supportive of the levelling up of UK regions, and are working hard to unlock jobs and opportunities by supporting our high streets and communities.
"We understand the wish to bring empty property back to life, but those opening for business on high streets will need to meet the needs of the wider community. Government highlighted community led levelling up and planning in the speech, but forcing landlords in such a blunt way, may not fit with this vision. Landlords do not want empty properties, but fit outs, planning permission, and insurance need to be considered as high streets necessarily evolve.
"We are pleased, that the Levelling Up Bill will be led by community driven planning, something we recently called for in relation to CRE*, and housing, and the bill must be used to drive ambitious changes. However, we are disappointed that planning has been side lined – we have supported root and branch planning reforms and now look forward to seeing where government's level of ambition for a reformed planning system is.
"We also call on Government to include financial incentives and government policies that support the renovation and upgrading of commercial assets within the levelling up actions, importantly including to hit net zero ambitions. Well-managed commercial real estate boosts less developed areas, and promotes economic growth and social value*. Building communities, backed up by locally led commercial real estate is central to achieving levelling-up."
Levelling Up and Regeneration Bill Comment
In light of the Queen's Speech earlier, please find comment below from Richard Smith, partner at Sandstone Law, about the Levelling Up and Regeneration Bill:
"The government's wide-ranging Planning reform White Paper was published in August 2020 and was heavily criticised. It has since vanished into thin air. A Levelling Up White Paper was published in February 2022 and now forms part of the legislative intentions for the 2022-23 session of Parliament in the Levelling Up and Regeneration Bill.
A number of planning changes are proposed under the 'levelling up' umbrella. Changes to Permitted Development rights are hoped to enable expansions of public infrastructure. However the long-term impact on high streets and town centres is a concern. Currently shops can stand empty for years, blighting the high street and wasting opportunities for new jobs. New legislation could force landlords to rent out commercial properties.
The government has also stated its wish to reform developer contributions by the introduction of a new Infrastructure Levy. However, there is a danger that this could become overly complex, holding back development in some locations and undermining the promise of levelling up in key places.
The paper also includes continued commitments to brownfield land restoration that should go some way to levelling the playing field between green and brownfield development. Unless brownfield development can be made to work better for all kinds of developers, there will inevitably be more urban sprawl.
It looks like the 'levelling up' agenda has subsumed ideas for wider planning reform. The new Bill should present an opportunity to create a planning system that delivers the right homes in the right places, whilst allowing nature's recovery."
UK Government Queen's Speech 2022 Comments
Félicie Krikler, director, Assael Architecture, comments: "The government's approach to Levelling Up appears half-hearted in both detail and design. We're still no clearer on what the regeneration agenda will look like, what role London and the Southeast will play, and the extent to which the development sector will support the government's commitment to deliver 300,000 new homes each year. Piecemeal reforms, such as street votes, are sticking plasters, at a time when the planning system needs urgent review.
"An emphasis on locally-led design is welcome, as communities seek to capture and codify their identity and appeal. Councils and communities will now have a greater voice in what good development should look like, amidst criticism that developers compromise aesthetics and green space for density. The critical issue here is how this will work in practice, whether councils have sufficient resources, and whether design-by-committee will slow progress towards solving our housing crisis."
More comments, from two CEOs reacting to the contents of this year's Queen's Speech:
Paresh Raja, CEO, Market Financial Solutions
"Will they, won't they – that was the big question surrounding the Planning Bill ahead of today's Queen's Speech. It is certainly positive to hear it mentioned, with the policy seemingly dragged back out of the proverbial long grass, into which it was kicked last year. As ever, the devil will be in the detail, but stating that "the planning system will be reformed" is a start at least.
"Let's start with the obvious fact: the UK needs more housing, and fast. To achieve this, we need to make it easier to build more new homes and, crucially, also convert disused commercial properties into residential ones. Tabling the Planning Bill is a vital first step in hopefully addressing the red tape that prevents the delivery of new homes.
"Question marks hang over the purported decision to give local leaders more power to revitalise high streets, which was hinted at. It sounds promising, but the policy could miss the mark a little. Landlords seldom want their properties to sit empty – really the question whether there is viable demand from businesses to rent shops and offices, and at a price that ensures landlords can cover their costs.
"The continued efforts to raise standards in the private rental sector and protect tenants' right is welcomed. It will be interesting to see how this takes shape."
Jamie Johnson, CEO, FJP Investment
"It's encouraging that today's Queen's Speech has signalled a renewed effort in favour of tackling geographic inequality across the UK as part of the forthcoming levelling-up and regeneration bill.
"In the face of the current pressing economic, social and environmental challenges, now more than ever, it is crucial that housing is put at the forefront of the government's agenda and while a root and branch shake-up of the planning system is still required, the reforms referenced today are a step in the right direction towards increasing the number of homes that this country so desperately needs."
In reaction to new legislation from the Queen's speech that is introducing new rules for design codes, see comment below from Trevor Morriss, principal at London-based architecture firm SPPARC.
Trevor Morriss, principal, SPPARC Studio comments: "While regeneration is rightly central to the government's levelling-up agenda, policymakers in search of a blueprint which can be applied widely will do so in vain with significant social consequences for those that are pushed through. Councils and communities across the country require far greater funding than the £3 billion tabled, and more resources internally to work with architects to deliver local design codes that are context and local community specific rather than replications of 'template style' regeneration."
"A patchwork of reforms to enhance councils' compulsory purchase powers is a short-term solution to what should be a long-term commitment to Build Back Better. While slated changes to the planning system are being slowly eroded, we'd like to see a clear strategy to regeneration which connects councils with architects, masterplanners, and client stakeholders who can deliver these ambitions."
About SPPARC
SPPARC is a prominent London-based firm of architects, designers and thinkers. An award-winning studio with an exciting UK & International portfolio of completed and live projects across multiple sectors, SPPARC has industry-recognised expertise in delivering high-quality architecture and masterplans of varying scales defined by the team's pursuit of excellence.
Alongside the £300m transformation of Borough Yards, SPPARC is also the lead architect in partnership with Heatherwick Studio on the extensive £1.3bn redevelopment of Olympia London.
Queen's Speech 2022 Cost of Living Crisis Comment
Queen's Speech: energy experts explain why new government scheme is failing cost of living crisis
• Queen's Speech addresses easing cost of living as the government's priority;
• Experts explain why the new Boiler Upgrade Scheme grants is failing all but those who can already afford high upfront costs;
• Heat pumps are extremely energy-efficient and eco-friendly, but unsuitable for the vast majority of UK homes;
• Installation costs can rise up to £35,000, compared to £2,000 for hydrogen-ready boilers.
On Tuesday, Prince Charles delivered the Queen's Speech in Parliament, highlighting that the government's priority is to "grow and strengthen the economy and help ease the cost of living for families". He also said that the government would propose a new energy bill that aims to "deliver the transition to cheaper, cleaner, and more secure energy". The two aspects are naturally interconnected, and energy experts are critical of the government's Boiler Upgrade Scheme (BUS) that is being rolled out this month as unfit for most UK consumers.
On May 23rd, the government will open BUS applications that offers grants for switching to greener heating alternatives. Through BUS, consumers can get £6,000 off the cost and installation of a ground source heat pump, £5,000 for an air source heat pump, and £5,000 for a biomass boiler. The latter, however, only applies to rural areas and properties that are off the gas grid.
On paper, the aim of the scheme is to reduce the UK's CO2 footprint. It would also decrease the UK's dependence on gas. Moreover, a ground source heat pump, for example, increases the value of a property, is extremely energy efficient and may, in turn, reduce one's council tax bill.
How realistic it is to have a heat pump installed is an entirely different story. Experts from Boiler Central explain that the two biggest downsides of heat pumps are incompatibility with most homes and, when compatible, still extremely high upfront costs, even with a government grant. The latter is an issue for at least 28% of UK residents, who think that improving their home's energy efficiency would cost too much, according to the most recent survey from the Office for National Statistics regarding energy efficiency in Great Britain.
Heating expert Myles Robinson from Boiler Central explains the pros and cons of switching to ground source or air source heat pumps:
"As you can tell from the name, the way in which ground source and air source heat pumps work is by collecting heat either from the ground or the air.
PROS
"If your home is suitable for ground source heat pumps, they are perfect especially for underfloor heating. Compared to air source ones, they provide more renewable heating, capable of drawing more heat for less effort and require little-to-no electricity to run. They are also far less dependent on the weather, compared to air source heat pumps which struggle to draw warmth from cooler air temperatures, just when you need the heating the most.
"Conversely, considering the hot summers we have had in the past few years, if your home is suitable for either an air source or a ground source heat pump, you will be glad to know that both of them can double as cooling systems.
"Once installed, ground source heat pumps can last up to 25 years, compared to weather-battered air source heat pumps that only last a decade. Gas boilers last around 15 years.
"It seems counterintuitive, but ground source heat pumps generally do not require planning permissions, which may likely be the case for air source heat pumps. That is because the latter can change the exterior of a property and generate some noise pollution. Meanwhile, ground source heat pumps, though you will need to have a hole dug into the ground, do not change the exterior of a property."
CONS
"Now let's dive into the cons, which sadly render installing heat pumps unrealistic for a lot of UK homes. First of all, the costs are immense, and these can multiply if some parts of your existing heating system are incompatible with the heat pump system, such as radiators, emitters or any pipework. Ground source heat pump installation costs can add up to an eyewatering £35,000, of which the government can slash £6,000 off through the Boiler Upgrade Scheme. Compared to a £2,000 hydrogen-ready boiler and even £7,000 for an air source heat pump, this is clearly out of most people's reach.
"Assuming you have the funds, do not expect that you are in the clear. Unfortunately, not every home is suitable for heat pump installation. If you live in a flat above ground level, for example, you obviously have nowhere to dig a hole for the ground source heat pump, nor is it worth bothering to get planning permission for an air source heat pump that will last you less than a boiler, which you will need anyway for when it is cold outside and the pump struggles to extract heat.
"Let's say you have enough funds, you have the space and the planning permissions for either heat pump and you are committed to lowering your carbon footprint. You probably already have a combi boiler or a hydrogen-ready boiler which means that, unfortunately, you do not qualify for the BUS grant because the government deems those with already low-carbon heating systems ineligible. Nor are new build properties, unless you are building your own home.
"The reality is that most homeowners are looking for immediate solutions to cutting their gas bills because of the cost-of-living crisis. They most certainly do not have tens of thousands of pounds to spare. The Boiler Upgrade Scheme is not for them – it is for those who can already afford the significant upfront costs of a greener heating system."
Who is eligible for BUS?
BUS runs across England and Wales for owners of both domestic and small non-domestic properties. They need to be switching from a fossil fuel system, meaning those with an already low-carbon heating system do not qualify for the grant. Other requirements include having an insulation capacity of up to 45kWth and a valid Energy Performance Certificate without any outstanding recommendations for loft or cavity wall insulation, unless exempt.
UK Government Building Issues
UK Government Building and Construction Issues
UK Government Building Policy 2022 News
UK Government Building Policy 2022
UK sustainable property gain due to energy prices crisis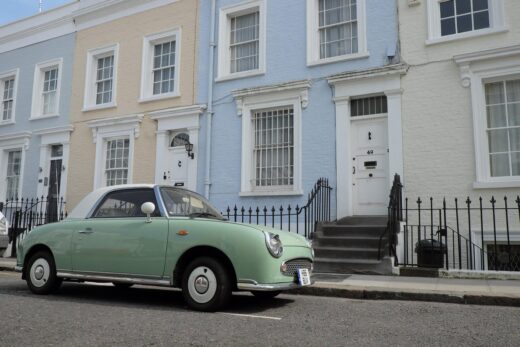 UK sustainable property gain due to energy prices crisis
UK government funding for cladding repairs
UK government funding for cladding repairs
Combined approach to Heat and Buildings welcomed by ICOM
The Industrial and Commercial Heating Equipment Association, ICOM, today welcomes the government's multifaceted approach to decarbonisation via their Heat and Buildings Strategy.
UK Government Heating and Building Strategy Response
UK Government responds to Architects Act consultation
The Royal Institute of British Architects (RIBA) has responded to the outcome of the Government's consultation on proposed amendments to the Architects Act, changing the way architects are regulated within the UK.
UK Government responds to Architects Act consultation
LGA Responds To Consultation On Building Safety Reforms – Grenfell Tower building in West London: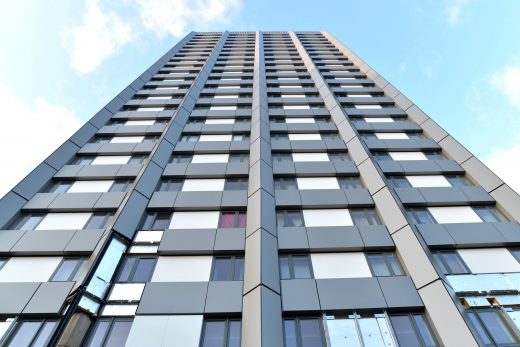 UK Government Funding for Combustible Cladding Removal
BSI External Cladding Systems Test Method
UK Government Ban on Combustible Cladding
Banning the use of Combustible materials in the external walls of high rise residential buildings:
UK Government Ban on Combustible Cladding
Dame Judith Hackitt's Independent Review of Buildings Regulations and her Interim Report:
Dame Judith Hackitt's Independent Review of Building Regulations and Fire Safety Interim Report
Location: UK
Grenfell Tower Cladding Exposed
Chalcots Estate Building Cladding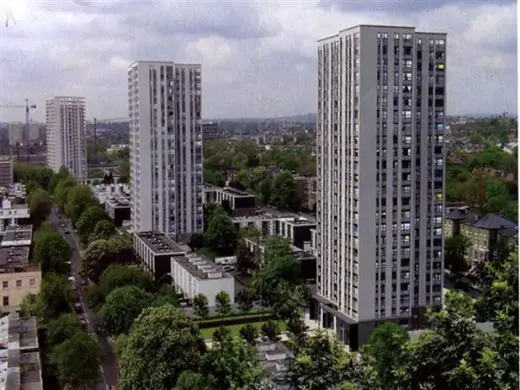 Chalcots Estate Tower Cladding
London Architectural Designs
London Architecture Designs – chronological list
London Architect – design practice listing on e-architect
London Architecture Designs – architectural selection below:
Houses of Parliament Restoration and Renewal Programme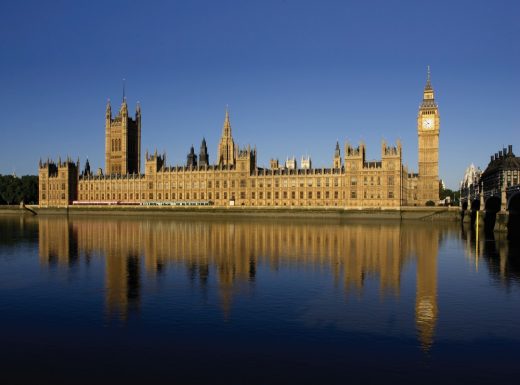 photograph © UK Parliament
Houses of Parliament Restoration and Renewal
NoMad London, 4 Bow St, Covent Garden, WC2E 7AT
Design: Roman and Williams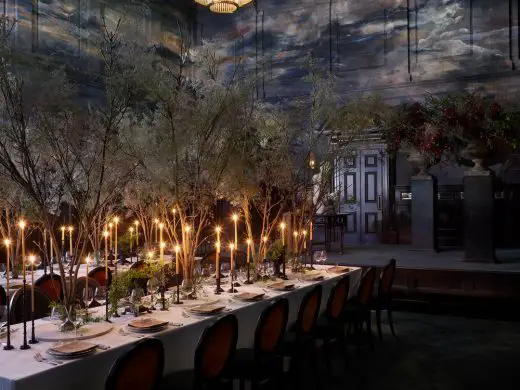 photograph : Simon Upton
NoMad London Hotel, Covent Garden
Comments / photos for the UK Government Queen's Speech 2022 Response – page welcome