UK government funding for cladding repairs, British Tower Combustible Facade Replacement Scandal, English High Rise
UK government funding for cladding repairs news
10 January 2022
Fire Brigades Union responds to Gove cladding announcement
The Fire Brigades Union has said that Michael Gove's announcement on the building safety crisis still leaves residents "desperately short of where they need to be", more than four years after Grenfell.
Burnt out ruin of Grenfell Tower building in London: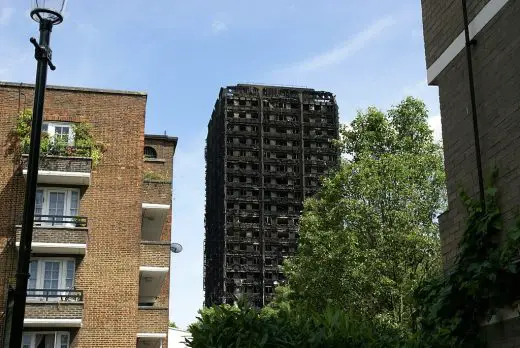 photo : ChiralJon, CC BY 2.0 https://creativecommons.org/licenses/by/2.0, via Wikimedia Commons
UK government funding for tower cladding repairs
Building safety crisis problems increase fire risk and therefore put firefighters and residents at further risk. The union has a long record of fighting for improved fire safety and has supported residents since Grenfell exposed the scale of the building safety crisis.
The announcement, which comes in the form of a letter to the residential property developer industry, indicates that the government will try and secure up to £4bn for cladding repairs to buildings between 11 and 18.5m from developers. The BBC has further reported that the government may pay the costs if the funding cannot be secured from developers. Previously, many leaseholders in these buildings had been set to pay the cost of these repairs.
However, this does not cover other building safety defects in buildings of this height – and existing funding does not cover these other issues in buildings over 18m. Issues with defective fire doors, internal compartmentation, wooden balconies or other construction defects have also rendered many buildings unsafe.
It is not clear that £4 billion will be enough to cover the cost of these repairs. According to the BBC, "experts" have questioned whether this figure will be sufficient.
Grenfell Tower building in West London: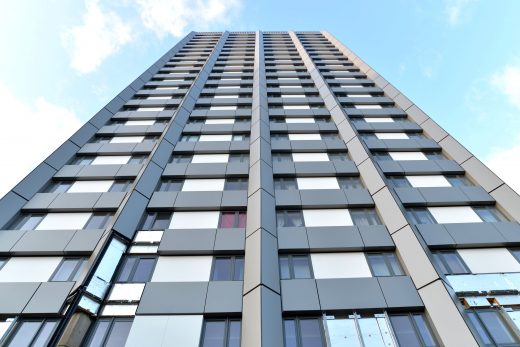 Matt Wrack, general secretary of the Fire Brigades Union, said:
"This is a result of determined campaigning by leaseholders and tenants. It shows that the government can be pressured into progress, and we commend the efforts of campaigners.
"We have always been clear here – residents should not carry any cost for failure they did not cause. Developers, suppliers and buildings owners are responsible, and they should pay.
"However, this announcement does leave us with cause for concern. This change does not cover all fire safety failings in buildings of this height. Over four years after Grenfell, this means that residents are left desperately short of where they need to be.
"Government failures allowed this to happen – they cannot shirk their responsibility.
"The FBU stands in solidarity with all victims of the building safety crisis."
27 Sep 2021
Labour conference agrees motion to fight cladding scandal
UK Labour conference motion for cladding scandal
UK Government Ban on Combustible Cladding
UK Government Ban on Combustible Cladding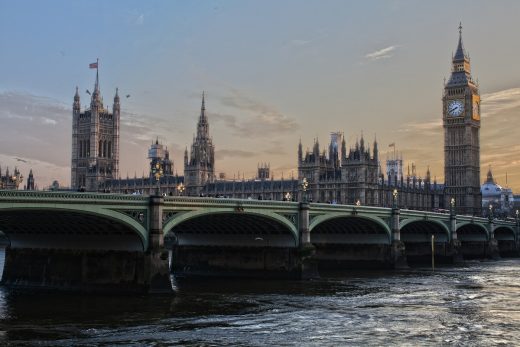 Grenfell Tower disaster
Fire Safety Act and Building Safety Bill
Fire Brigades Union, Bradley House 68, Coombe Road, Kingston upon Thames, KT2 7AE, United Kingdom
Previously on e-architect:
UK Government Building Safety Reforms
UK Government Building Safety Reforms Articles
LGA Responds To Consultation On Building Safety Reforms
UK Government Funding for Combustible Cladding Removal
BSI External Cladding Systems Test Method
UK Tower Cladding Tests: High Rise Building Safety
Relevant External Links:
UK Government Ban on Combustible Cladding
Dame Judith Hackitt's Independent Review of Building Regulations and Fire Safety Interim Report
Location: UK
Grenfell Tower Cladding
Grenfell Tower Cladding Exposed
Chalcots Estate Building Cladding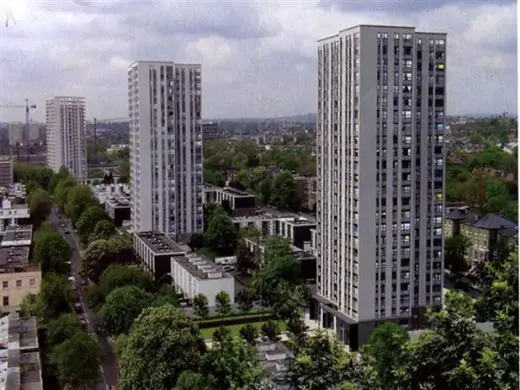 Chalcots Estate Tower Cladding
Byron House student accommodation Reynobond ACM PE panels
UK Government Architect's Act Response
Comments / photos for the UK government funding for cladding repairs – page welcome