UK Government Heating and Building Strategy Response, British architecture practice register news
UK Government Heating and Building Strategy News
20 October 2021
UK Government Heating and Building Strategy Response from ICOM
Combined approach to Heat and Buildings welcomed by ICOM
The Industrial and Commercial Heating Equipment Association, ICOM, today welcomes the government's multifaceted approach to decarbonisation via their Heat and Buildings Strategy.
Steve McConnell, Director, ICOM said:
"ICOM and its members have always backed a combined approach to tackle the Net Zero ambitions laid out. We are pleased that government has recognised heat networks and hydrogen as the way forward for sectors that will be difficult to decarbonise with electricity. It is encouraging that the Heat and Buildings Strategy supports development of innovative and emerging technologies."
"The UK has real potential for hydrogen in particular, which can deliver new skilled jobs in places where the UK already has a proud industrial and energy heritage. A hydrogen economy will strengthen energy security and give consumers a choice in how they want to protect their comfort levels as well as the planet."
"It is now more important than ever to work together and use every available energy vector in the push to achieve our low carbon objectives."
19 October 2021
UK Government Heating and Building Strategy Response from Perkins&Will
e-architect feature a comment reacting to the Governments Heating and Building Strategy from sustainability expert and director at Perkins&Will London:
Asif Din, sustainability director, Perkins&Will said: "The focus on decreasing the UK's housing stock's emissions through energy-efficient heat pumps is welcome. However, a drive towards a net-zero future should not just rest on the shoulders of homeowners. It must also be the responsibility of corporate landlords and include the operational and embodied carbon associated with commercial buildings they own and the construction activity that occurs within them.
According to the World Green Building Council. 11% of carbon emissions come from embodied carbon associated with materials and construction processes throughout the whole building lifecycle.
"Shortening lease lengths in the commercial office sector indicate that flexibility in design and circular design principles are becoming more critical to waste reduction and that the full life cycle carbon impact of our resources must be considered.
"To hit the net-zero embodied carbon targets, the government must incentivise businesses and supply chains to ensure projects are designed using sustainable resources and re-used materials which can be disassembled at the end of its lifespan in line with circular economy principles"
About Perkins&Will
Perkins&Will Architects is a global architecture practice that specialises in designing offices for some of the world's largest firms including the Financial Conduct Authority, European Commission, the Economist, Oxford Science Park and major banks, law firms and tech businesses.
You can also find the firm's net-zero strategy published last year here: https://perkinswill.com/net-zero-now-interiors/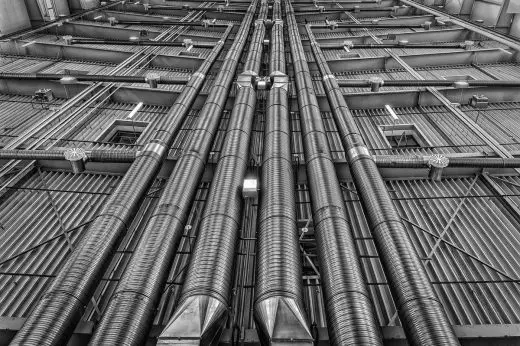 UK Government Heating and Building Strategy Response from Assael Architecture
e-architect also feature a comment from Russell Pedley, co-founder and director of Assael Architecture:
Russell Pedley, co-founder and director of Assael Architecture, said: "Architects have long been aware of the need to design low carbon homes, and this new strategy marks a major step forward when it comes to decarbonising England's ageing housing stock. However, with much emphasis placed on incentivising households to install heat pumps, it is unclear what this means for private renters, who make up nearly a fifth of the country's household occupiers.
As England's build-to-rent sector continues to grow year on year, more attention needs to be paid to the crucial role these homes can play in meeting the Government's decarbonisation targets while making up the shortfall in annual housing delivery. Modern methods of construction, used for many build-to-rent developments, can also help to bring in new talent from across the manufacturing sector to ensure we have the skills available to deliver a transition to low carbon housing."
Assael Architecture is an award-winning London-based practice that provides a cohesive suite of architecture, interior design, landscape architecture and visualisation services both in the UK and abroad. They work across a range of sectors, including hospitality, commercial and master planning, and specialise in residentially-led mixed-use schemes.
Assael designs homes across all tenures, from private-for-sale, private-for-rent, including 'Build to Rent' through low-cost, shared-equity and social-rented affordable homes. They approach all projects from the environmental, social and economic dimensions of sustainable design and often integrate uses from the leisure, retail and cultural industries to help deliver thriving communities.
One of their best-known projects is Union Wharf, a groundbreaking development purposely designed for rent, providing 249 homes for the Build To Rent sector. Union Wharf is now used as a case study industry-wide and was cited in the government's Housing White Paper.
UK Government Heating and Building Strategy Response from Jo Cowen Architects
We also feature a comment from Jo Cowen, founder and CEO of Jo Cowen Architects:
Jo Cowen, CEO, Jo Cowen architects says:
"Meeting net zero means thinking bigger than how the homes of today are heated. Many of the places that people will live and work in have yet to be built and how they are built will determine whether we are serious about decarbonisation.
"The reality is that too many buildings in the UK are delivered using traditional construction techniques that are inefficient and wasteful and this feeds into a building's long-term performance. Embracing innovation, using new technologies and materials, and fundamentally making construction more like high end manufacturing, will be key to creating a built environment that is greener, cleaner and better.
"We all care about the future, our future and our children's future. Therefore we are environmentalists at heart."
Jo Cowen Architects is an award-winning architecture practice driven by people. JCA delivers high quality urban design and regeneration across residential, commercial and mixed-use sectors.
Comments on this UK Government Heating and Building Strategy Response post are welcome.
UK Government Architectural News
UK Government responds to Architects Act consultation
The Royal Institute of British Architects (RIBA) has responded to the outcome of the Government's consultation on proposed amendments to the Architects Act, changing the way architects are regulated within the UK.
UK Government responds to Architects Act consultation
LGA Responds To Consultation On Building Safety Reforms – Grenfell Tower building in West London: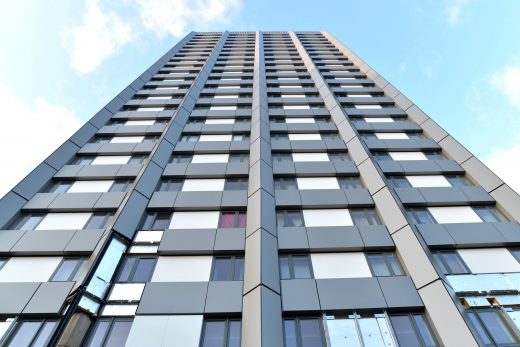 UK Government Funding for Combustible Cladding Removal
BSI External Cladding Systems Test Method
UK Government Ban on Combustible Cladding
Banning the use of Combustible materials in the external walls of high rise residential buildings:
UK Government Ban on Combustible Cladding
Dame Judith Hackitt's Independent Review of Buildings Regulations and her Interim Report:
Dame Judith Hackitt's Independent Review of Building Regulations and Fire Safety Interim Report
Location: UK
Grenfell Tower Cladding Exposed
Chalcots Estate Building Cladding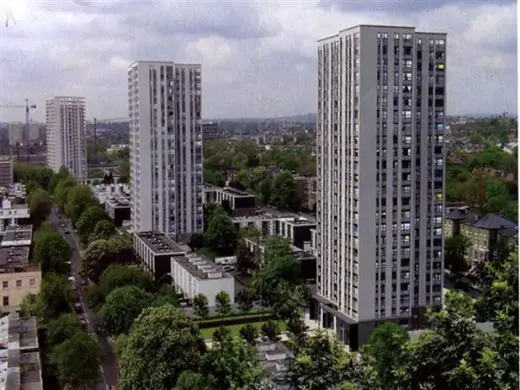 Chalcots Estate Tower Cladding
London Architectural Designs
London Architecture Designs – chronological list
London Architect – design practice listing on e-architect
London Architecture Designs – architectural selection below:
Houses of Parliament Restoration and Renewal Programme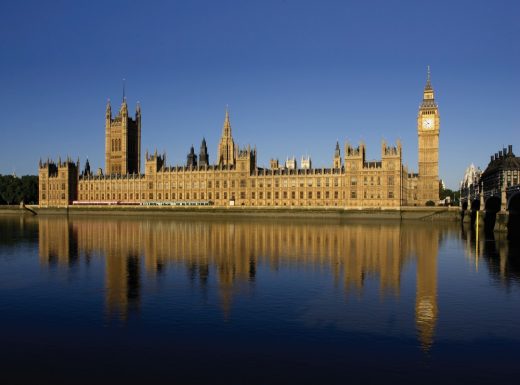 photograph © UK Parliament
Houses of Parliament Restoration and Renewal
NoMad London, 4 Bow St, Covent Garden, WC2E 7AT
Design: Roman and Williams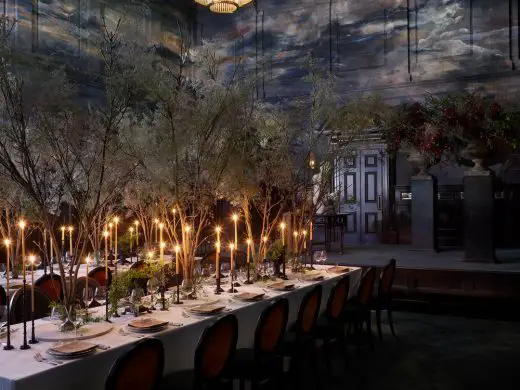 photograph : Simon Upton
NoMad London Hotel, Covent Garden
Comments / photos for the UK Government Heating and Building Strategy Response – page welcome