English Tower Combustible Cladding, British High Rise Building Safety, Housing Estate ACM Panels News
UK Government Ban on Combustible Cladding News
Block of Flats Safety in England, UK Building Materials Combustibility Legislation News
3 Oct 2018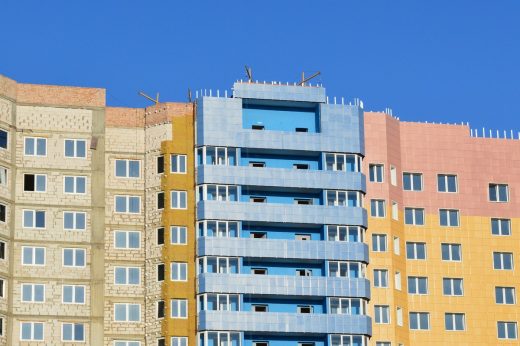 UK Government Ban on Combustible Cladding
Banning the use of combustible materials in the external walls of high-rise residential buildings
Toxic smoke is as significant as the spread of flames, says Adrian Dobson, RIBA director of professional services.
He has criticised the government's ban on combustible cladding as "inadequate", according to a report by Builduing Design.
Adrian Dobson said the ban announced by James Brokenshire MP – Secretary of State for Housing, Communities and Local Government since April 2018 – at the Tory party conference this week should have covered products that are capable of producing toxic smoke.
On Monday British Conservative Party politician James Brokenshire confirmed the government would be outlawing the use of combustible cladding on all new residential buildings above 18m, as well as schools, care homes, student accommodation and hospitals.
The government will continue to allow A2 materials.
Adrian Dobson said that permitting all products classified as A2 does not place any limits on toxic smoke production and flaming particles/droplets.
Grenfell Tower building: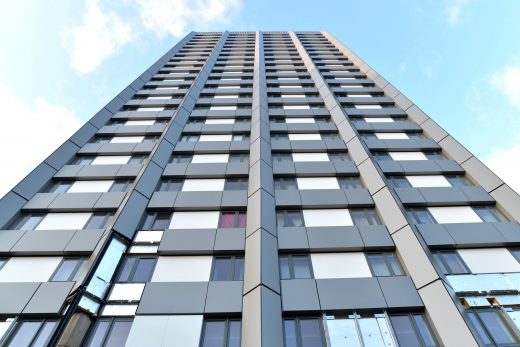 The Fire Brigades Union general secretary said the measures do not deal with the existing cladding on nearly 500 buildings across England. The government's proposals should apply to all buildings, whatever their height or use.
UK Government Consultation Summary
The Ministry of Housing, Communities & Local Government consultation sought views on the proposed ban of combustible materials.
This consultation ran from 18 June 2018 to 14 August 2018.
Consultation description
This proposal is in line with the Secretary of State's commitment in Parliament on 17 May 2018 to consult on banning the use of combustible materials in cladding systems on high-rise residential buildings.
This consultation is seeking views on our proposals to ban the use of certain materials. We will also produce a detailed impact assessment based on the information we receive from this consultation to inform our final policy decision.
Previously on e-architect:
UK Cladding
UK Labour conference motion to fight cladding scandal
UK Tower Cladding Tests: High Rise Building Safety
Link to
UK Government Ban on Combustible Cladding
If you would like more information on Dame Judith Hackitt's Independent Review of Buildings Regulations and her Interim Report it can be found here:
Dame Judith Hackitt's Independent Review of Building Regulations and Fire Safety Interim Report
Location: UK
Grenfell Tower Cladding Exposed
Grenfell Tower Cladding
Grenfell Tower Fire
Grenfell Tower Fire
Chalcots Estate Building Cladding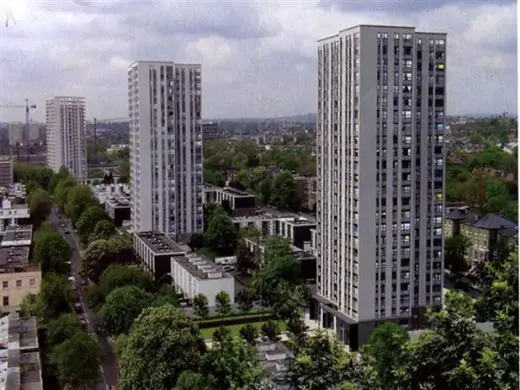 Chalcots Estate Tower Cladding
Byron House Cladding
Byron House student accommodation Reynobond ACM PE panels
Combustible cladding on Glasgow Tower blocks
NHF Call to Strip Aluminium Cladding off Buildings across UK – article in Global Construction Review
Grenfell Tower Fundraising page on justgiving.com
We welcome architectural information regarding the aluminium composite material (ACM) cladding panels – [email protected]
Grenfell Tower fire, 4:43 a.m. on 14 June 2017: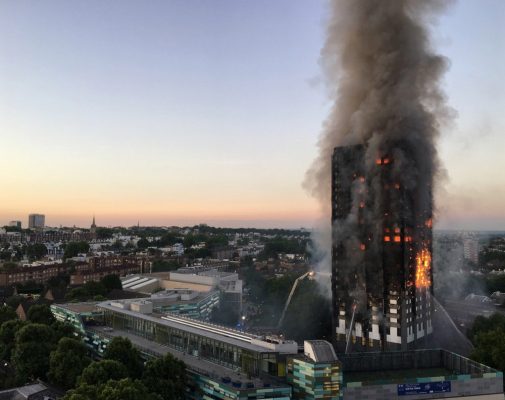 photograph by Natalie Oxford, courtesy of wikimedia commons
UK Government Safety checks on high rise blocks
London Building Designs
Contemporary London Architectural Designs
London Architecture Links – chronological list
London Skyscraper Buildings – alphabetical list
Comments / photos for the UK Government Ban on Combustible Cladding – page welcome