Perkins&Will Architects, Building projects USA, Dallas design studio, Texas architecture office news
Perkins&Will Architects : Architecture
Contemporary American Architectural Practice – various US Design Offices
4 July 2023
Bristol Zoo Gardens, Clifton, Bristol, Southwest England, UK
Design: Perkins&Will London studio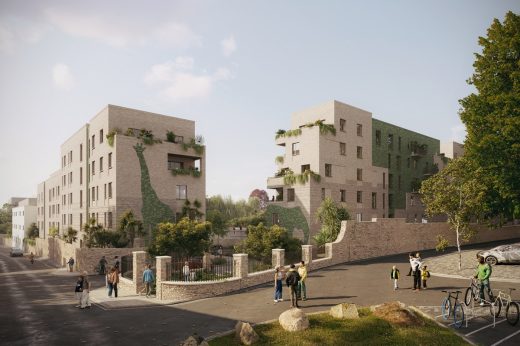 image courtesy of architecture practice
Bristol Zoo Gardens Clifton homes
April 19, 2023
Perkins&Will Announces Enhanced Firmwide 'Green Operations' Plan
The revised policies, first implemented in 2005, incorporates more stringent decarbonization measures, phaseout of single-use plastics, and recognition of indigenous peoples and local lands
CHICAGO—In time for Earth Day 2023, Perkins&Will has released an update to its firmwide Green Operations Plan, which has guided its sustainable business practices since 2005. The update coincides with last month's report from the United Nation's Intergovernmental Panel on Climate Change (IPCC) calling for greater and more urgent action to reduce greenhouse gas emissions. According to the report, the pace and scale of decarbonization efforts to date are not enough to keep the planet's temperature from exceeding 1.5 degrees Celsius above pre-industrial levels, at which point more extreme weather events and more negative impacts on human and environmental health would occur.
"As a large firm with 28 studios around the world, we have an enormous opportunity to reduce our environmental impact even further—and to lead by example," says Jason F. McLennan, chief sustainability officer of Perkins&Will. "Our enhanced Green Operations Plan offers specific guidance in just about every scenario that might unfold in our day-to-day business operations, from how we travel to or from the office, to where we get our electricity, to how we keep our kitchens and respect the local cultural contexts in which we work."
The plan addresses eight categories: place; transportation; water; energy; material, procurement, and waste; health and wellness; equity; and beauty and inspiration. Within each category, every studio is responsible for achieving specific goals, as well as collecting and tracking data to measure progress. This year, three key enhancements to the updated plan include more comprehensive requirements around decarbonization, a phaseout of single-use plastics, and recognition of indigenous cultures and the local lands on which we work:
Decarbonization
Fossil Fuel Elimination – By 2025, any newly leased studios or those renewing leases will no longer directly use natural gas and beginning this year, all newly designed studios must be 100% electric.
Energy Efficiency Leadership – Starting in 2025, all studios will install sub-meters that measure all energy use. This will complement the firm's nearly 20-year practice of installing low-flow toilets, waterless urinals, and energy star efficient fixtures.
Green Power Purchase – To support the decarbonization of utility grids and the uptake of renewable energy, over the next few years studios will purchase green power renewable energy certificates (RECs) for their electricity use and have on-site renewable energy accounting for at least 50% of their annual energy use.
Carbon Offset – Starting this year, all new studios and studio renovations will undergo a whole life carbon assessment to measure their operational and embodied carbon profile, while also offsetting operational carbon wherever possible.
"Decarbonization plays a key role in lessening our firm's footprint across the globe," says Perkins&Will Regional Director of Regenerative Design, Canada Kathy Wardle. "And by making these efforts, we aim to inspire and encourage clients to let us design their spaces with similar practices in mind."
Phaseout of Single-Use Plastics
With a goal of functional zero waste, beginning this year, every studio will ban single-use plastics. After all, the fossil-fuel intensive production of plastic is a major contributor to greenhouse gas emissions, and the use and disposal of plastic contributes to environmental degradation and human health concerns.
To reduce these impacts, every Perkins&Will studio must provide alternatives to single-use plastic bottled beverages, single-use coffeemaker cups, and plastic cutlery. Additionally, studios will instruct all of their caterers and vendors to stop providing plastic utensils with their goods and services.
Indigenous Lands Acknowledgement
Starting this year, studios will create "Place Walls," or displays that recognize the indigenous peoples who stewarded the local land on which the studios are located prior to colonization. The "Place Walls" will provide historical demographics and settlement patterns of the surrounding community, ensuring staff understand the need for locally and regionally appropriate design. Climate and ecosystem data and information on urban infrastructure will also be on display. Additionally, all North American and Latin American studios will be responsible for authoring a public acknowledgement of the local land on which they're located.
"It's vital that we work with everyone in our communities to design projects that are culturally relevant, and places that people of all backgrounds feel comfortable visiting," McLennan says.
See the details of the firm's enhanced Green Operations plan here.
Previously on e-architect:
post updated April 7, 2023
Perkins&Will Architects News
Perkins&Will announces suite of promotions at London office amid growth and new project wins
• Architecture studio Perkins&Will London announces the promotions of 17 team members
• Promotions range from associates, senior associates and principals
• Perkins&Will recently completed offices in the high-profile 22 Bishopsgate and UCL Pearl research facility in East London
Perkins&WillArchitects News
The London studio of global architects Perkins&Will have today announced the promotions of 17 staff to roles ranging from Associate to Principal. The appointments consist of internal promotions and new hires, including the internal promotions of both Brandon Buck and Natalie Smith to Principal.
The promotions come at a significant growth period for the studio which has recently completed several high-profile projects. This includes insurance group Beazley's new headquarters at 22 Bishopsgate, the recently opened UCL Pearl research facility in Dagenham and the start of civil works on two new state-of-the-art hospitals on the site of the Leeds General Infirmary.
Furthermore, this newly formed group of leaders firmly cements the studio's ongoing commitments towards net-zero and DE&I (Diversity, Engagement and Inclusion). In 2019 and 2020, Perkins&Will made two industry-leading pledges to reach net-zero for both its architecture and interiors projects by 2030.
The DE&I group has been instrumental driving in the firm's approach to creating inclusive projects. The group brings together colleagues from different business functions, levels of seniority, backgrounds, nationalities, genders and ethnicities with the shared goal that diversity leads to more innovative design and is increasingly important to staff, clients and society.
Steven Charlton, Managing Director and Principal, Perkins&Will said: "We are proud to announce these promotions across the board at our London studio. These promotions are reflective not only of the hard work of the individuals, but of the exciting period of growth at Perkins&Will London.
"I would like to congratulate each of the seventeen individuals on their promotions and wonderful achievements. Our team of experts in the design of healthcare, life sciences and commercial office facilities. Perkins&Will is dedicated to placemaking and creating new landmarks that contribute positively to our cities."
List of promotions:
• Brandon Buck, Principal
• Natalie Smith, Principal
• Anna Morley, Senior Associate
• Annika Visschers, Senior Associate
• Erik Svensson, Senior Associate
• Jackie Ferguson, Senior Associate
• Laura Berman, Senior Associate
• Maria Papadopoulou, Senior Associate
• Aleks Romiszewski, Senior Associate
• Charlotte Nash, Associate
• Christina Kontana, Associate
• Dan McNulty, Associate
• Emily Pang, Associate
• Graziano D'Agostino, Associate
• Ian de Jongh, Associate
• Kate Edmondson, Associate
1 June 2021
You, Perdizes , Bartira Street, São Paulo, Brazil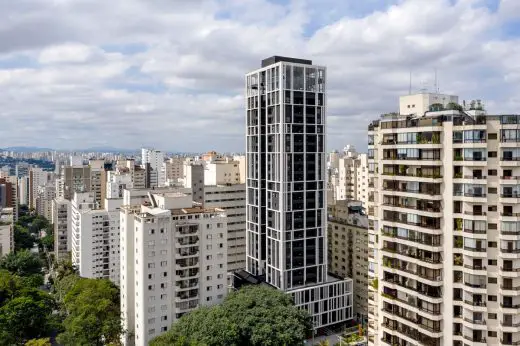 photo : Fran Parente
You, Perdizes São Paulo
The dynamic lifestyle and the new zoning laws in São Paulo favored the multiplication of compact apartments throughout the city. The setting meets various housing needs, such as proximity to public transportation points, ease maintenance, service offering and shared environments, among others.
5 Mar 2019
Morgan Fleming Leading Architectural Studio at Perkins+Will Dubai
Morgan Fleming, an architect who managed the design of Kuwait International Airport's Terminal 2 and the expansion of Amsterdam Airport Schiphol's Pier A in The Netherlands, is now the design director of Perkins+Will's Dubai studio:
30 Nov 2018
CasaViva BKO São Paulo, São Paulo, Brazil
Architects: Perkins+Will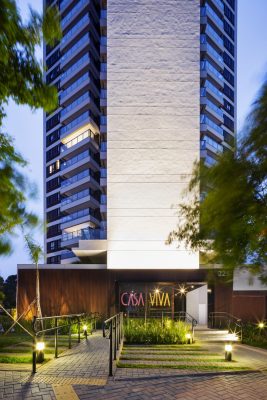 photo courtesy of architects
CasaViva BKO São Paulo
11 Aug 2018
Perkins+Will makes strategic hire to its London studio
Global architecture and design firm Perkins+Will has appointed Jonathan Ross as Business Development and Marketing Director to join its London studio. Ross will utilise his experience to explore new opportunities in the UK and Europe and drive the firm's presence in corporate interiors and architecture across the commercial, higher education, hospitality, culture, urban design, workplace, science and technology sectors.
Jonathan Ross Perkins+Will London: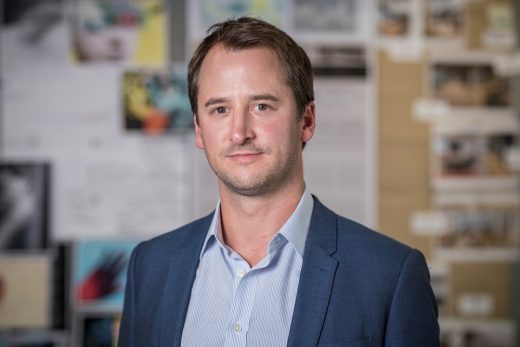 photo courtesy of architects
Jonathan joins from StructureTone, where he led the London office's business development and marketing team for over six years. He has over 13 years' experience working in the London commercial office market, as well as international experience across Hong Kong, New York and Dublin, working both design and contractor side.
The appointment follows a period of significant activity for Perkins+Will's London studio, with an increasing number of projects currently underway. These include, The Stage, a mixed-use residential project in Shoreditch that preserves one of Shakespeare's oldest playhouses; 150 Holborn, a 185,000 sq. ft. new build HQ in Camden, and two new build commercial office buildings for developer Brookgate in the rapidly emerging CB1 and CB4 districts in Cambridge.
Jonathan said, "Perkins+Will is well established in the market. With its in-depth knowledge, expertise, design-led approach and diverse team, it's a growing practice and an exciting place to be.
"My role will be to work with the team to help Perkins+Will reach its ambition to grow its presence in corporate interiors and architecture, but also expand into new services, providing an interdisciplinary client offering. It's a great time to join the practice."
Steven Charlton, Managing Director, of Perkins+Will's London studio, said, "Jonathan is a sales and marketing professional with a vast amount of experience in the commercial office market. He'll focus on driving growth through his strong relationships with key clients and consultants within the industry, working closely with the wider team. He will be a great asset and we welcome him to the team."
14 May 2018
Jardim Paulistano Residence, São Paulo, Brazil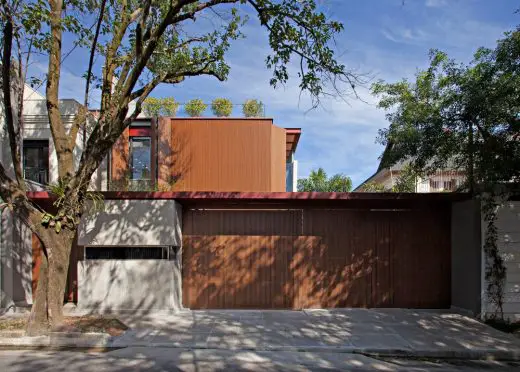 photograph : Daniel Ducci
Jardim Paulistano Residence in São Paulo
The ground floor holds common and reception areas such as living room, dining room and kitchen, all integrated with a green external area.
19 Mar 2018
Cidade Jardim Residence, São Paulo, Brazil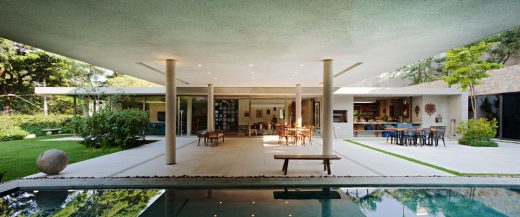 photograph : Daniel Ducci
Cidade Jardim Residence, São Paulo
The biophila concept praises constant contact with natural elements as a crucial tool to improve well-being and life quality. Located in São Paulo, the Cidade Jardim Residence was designed by Perkins+Will to offer a perfect balance between nature and construction.
30 Jan 2018
BFC Corporate Building, Paulista Avenue, São Paulo, Brazil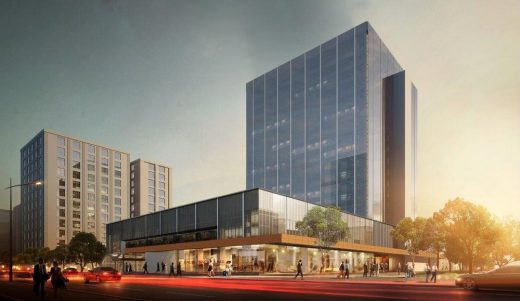 photograph : Nelson Kon
BFC Corporate Building in São Paulo
Reference with its arches, the old building had to leave a private bank headquarters occupancy, with everything it represents: very closed, dark, facing inwards. And turn it into a place with greater thermal, acoustic and lighting comfort, without putting everything on the floor. In addition to creating an integration with the environment and enable dialogue with the pedestrian, without barriers such as grids or obstacles.
25 + 25 Jan 2018
Schmidt Hammer Lassen bought by Perkins & Will
World-Renowned Danish Design Firm schmidt hammer lassen architects Joins Perkins+Will
Partnership expands Schmidt Hammer Lassen's capacity for international growth; complements Perkins+Will's design philosophy and strengthens the firm's cultural practice
One of Scandinavia's most recognized design firms, Schmidt Hammer Lassen Architects, has joined global architecture firm Perkins+Will in a strategic partnership that extends Schmidt Hammer Lassen's international reach and reinforces Perkins+Will's commitment to sustainability and design excellence.
Oct 4 2017
Perkins+Will Merger with Sink Combs Dethlefs
Perkins+Will Announces Merger with Sink Combs Dethlefs, a National Leader in Sports, Recreation, and Entertainment Architecture
• Addition of Sink Combs Dethlefs' practice bolsters Perkins+Will's position in sports, recreation, and entertainment market
• Denver to become Perkins+Will's 24th design studio worldwide, expanding the firm's geographic reach to the Rocky Mountain West region
• Merger is part of Perkins+Will's broader strategy around designing for health, well-being, and sustainability
• Combined areas of expertise strengthen Perkins+Will's multi-disciplinary approach to design and support convergence of market sectors
• Noteworthy growth areas include higher education and urban design, where downtown sports and entertainment arenas are spurring economic revitalization through commercial development
• Sink Combs Dethlefs to expand reach nationally and internationally through seamless integration with Perkins+Will's global network
Perkins+Will Merger with Sink Combs Dethlefs
Jul 25 2017
Jason Towers joins Perkins+Will New York Office, NY, USA
Interdisciplinary, research-based architecture and design firm Perkins+Will's New York office is pleased to announce that Jason Towers has joined the office as Senior Medical Planner.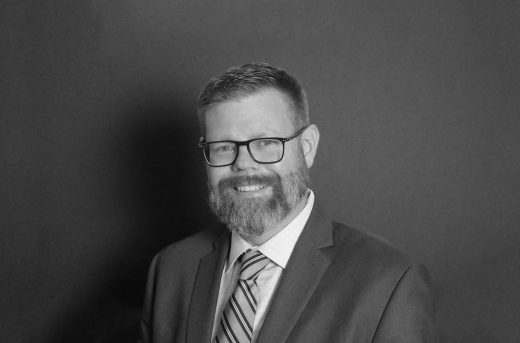 photo courtesy of architects
Jason's healthcare project experience stretches from small renovations to large campus facilities, with project types ranging from community clinics, ambulatory care centers, cancer centers, community hospitals, working for both federal and private clients, domestically and internationally.
He has worked for Perkins+Will in different capacities and in other offices previously including London and Washington, DC. He has also worked as an adjunct professor, teaching design studios at the University of Florida, the University of Central Florida, Valencia College, and Marymount University.
Jun 30, 2017
House Built Around a Tree, Alto de Pinheiros, São Paulo, Brazil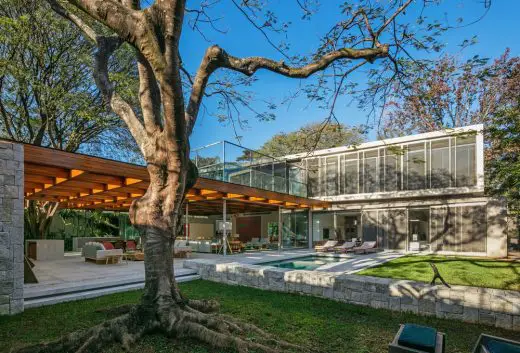 photograph : Nelson Kon
House Built Around a Tree in Alto de Pinheiros
Perkins + Will was hired by a family from São Paulo, Brazil for the construction of their new residence, located at Alto de Pinheiros, a traditional neighborhood of the capital.
Jun 8, 2017
Perkins + Will News
Perkins + Will CEO's response to the U.S. federal government's announcement to withdraw from the Paris Climate Agreement
We Are Still In
A Message from our CEO
We at Perkins+Will reaffirm our commitment to design healthy, sustainable places that promote holistic well-being for people and our environment, and our belief that forward-thinking design is fundamental to advancing a competitive economy. This includes planning for and reducing the effects of climate change, because the best design solutions consider the future, making positive contributions and enduring over time.
Today, we are part of a sweeping national coalition of communities, cities, states, NGOs, universities, and corporations that are working together to drive climate action in the United States. These intrepid, progressive entities have committed to accelerating the rate of emissions reduction in the U.S. to the point where we meet our contributions under the Paris Agreement.
Like Perkins+Will, this coalition realizes that protecting our planet also means strengthening business, creating jobs, and growing the economy. This is why we are all signatories of the Low Carbon USA pact (now known as "We Are Still In"), and why many of us are signatories of the AIA Committee on the Environment's recent letters to the U.S. Secretary of Energy and to the Administrator of the U.S. EPA, both of which Perkins+Will helped to draft. We sincerely hope the U.S. Federal Government realizes the importance of global environmental and economic leadership, and that it revisits its position on the Paris Agreement. Our coalition would welcome its direct participation in this critical effort.
Perkins+Will's commitment to environmental health and human well-being is long-standing. We have designed nearly 500 projects—approximately 100 million square feet—to meet or surpass the rigorous standards of LEED, BREAM, Passive House, SKA, Living Building Challenge, WELL, SITES and other certifications. Many of these projects meet the Architecture 2030 Challenge and AIA 2030 Commitment for carbon neutrality. Nearly 1,000 of our firm's passionate staff are LEED Accredited Professionals, Certified Passive House Designers, Fitwel Ambassadors, WELL Accredited Professionals, and/or BREAM Assessors.
In our broader commitment to public health, resilience, and well-being, Perkins+Will's leadership is transforming the state-of-the-art of environmental design. In 2009, we unveiled our Precautionary List to help designers identify and avoid potentially toxic substances commonly found in the built environment. In 2015, we helped to launch RELi, a comprehensive rating system for resilient design. Most recently, in 2016, our participation in the pilot of the Fitwel certification program—a healthy workplace rating system developed by the U.S. Centers for Disease Control and Prevention and the U.S. General Services Administration—helped introduce the program to the marketplace.
And so today, together with a growing coalition of like-minded organizations, we are more optimistic than ever. We reaffirm our commitment to helping our clients, partners, and industry make our planet and economy better through design innovation, advocacy, education, and transparency.
Here's to a bright future,
Phil Harrison, FAIA LEED AP
Chief Executive Officer
Perkins+Will
Mar 5, 2017
New Perkins + Will Houston Managing Director
Perkins+Will has named Diana Davis as Managing Director of the firm's Houston, Texas office. She is a graduate of Rice University School of Architecture.
Davis returns to Houston after 18 years in Perkins+Will's Atlanta office, where she served major healthcare clients such as The Mayo Clinic, Duke University, and the University of Texas. Davis succeeds Raymond Beets, who has led the Houston practice for 13 years and will retire later this year.
"I can't think of a more qualified leader to take over the reins of this office," Beets says. "Diana's enthusiasm for the job, combined with her record of excellence in client relations and her impressive portfolio of projects, is just the right mix of ingredients to further strengthen our Houston practice. Both our team and our clients—across all market sectors—are in very good hands."
A licensed architect, LEED Accredited Professional, and certified Lean Black Belt via the Institute of Industrial and Systems Engineers, Davis has earned the trust of clients around the country for her deftness in project management and delivery, as well as her design acumen and business savvy. She has played an integral role on everything from conceptual planning and programming to project management and contract documentation. Her background in healthcare will complement the Houston office's core areas of expertise, which include science and technology, as well as higher education. It will also help the office expand its offerings to serve a wider variety of clients.
"It's great to be back in Houston, a city I've considered 'home' since my time as a graduate school student at Rice, and I am thrilled to re-establish my roots here," Davis says. "It's a great honour to be able to work with and lead this team of talented architects, designers, and planners to grow our practice."
A variety of on-the-job experiences and formal training contributed to Davis's promotion to Managing Director, including her participation in the firm's well-regarded Leadership Institute. Launched in 2007, the Leadership Institute identifies rising firm leaders and invites them to participate in a year-long series of hands-on workshops and other activities intended to strengthen and refine their leadership skills and influence.
source: http://perkinswill.com/News
Floatyard, Charlestown, Boston Harbor, MA, USA



image from architect
Floatyard Boston – Mar 4, 2013
The architects propose increasing the number of waterfront residences to meet the current demand for young professional housing by building on the water.
Perkins + Will Ranks 6th in World Architecture 100 Survey
Perkins + Will 6th ranking : World Architecture 100 Survey – Jan 29, 2013
Perkins + Will has been ranked the world's sixth largest architecture practice in the World Architecture 100 (WA100) survey.
ENfold pavilion, Boston, MA, USA
Design: Perkins + Will



picture from SHIFTboston
ENfold pavilion Boston – Sep 30, 2012
ENfold is located in Frederick Law Olmsted's Evan's Way Park, across from the Isabella Steward Gardner Museum.
Cofco Research And Innovation Campus, Science City, Changping District



image from architects
Cofco Research And Innovation Campus – added Apr 10, 2012
The COFCO Research and Innovation project located in the Bei Qi Jia Town, Chang Ping District, Beijing will comprise of 117,000 square meters of proposed program consisting of research and testing facilities, offices, a food and culture museum, a food experience center, apartments, and several other supporting facilities. Located in the New "Science City" development.
Recent Designs by Perkins + Will
University of Florida Clinical Translational Research Building, Florida, USA



image from architect
University of Florida Building
NCBC – office & conference addition, Research Triangle Park, North Carolina, USA



picture from Perkins+Will
North Carolina Biotechnology Center
Perkins+Will Office – Interior fit-Out, North Carolina, USA
Date built: 2011



picture from Perkins+Will
Perkins+Will Office North Carolina
Perkins+Will architectural office organized by translucent faces of a cube. The form represents idea – natural skylight is diffused through it to enlighten the surrounding spaces. The faces correspond to aspects of practice and program: Entry, Gallery, Workspace, Lounge, Meeting, and Presentation.
235 Van Buren, Chicago, USA
Date built: 2010



photo from architect
235 Van Buren
Located in the South Loop neighborhood of Downtown Chicago, 235 Van Buren is a residential tower containing studios, one- and two-bedroom condominiums targeted for people entering the real estate market and are buying their first home. The site is located on the southern edge of the central business district of Chicago.
Key Projects by Perkins + Will
Featured buildings by Perkins+Will, alphabetical:
The Aon Center, 200 East Randolph Street, Chicago, Illinois, USA
Date built: 1970-73
Edward Durell Stone / Perkins + Will
Aon Center
Al-Birr Foundation Office Tower, Riyadh
Date built: –



picture from architect
Saudi Arabian Tower Building
Al-Birr Foundation headquarters and office building. An intriciate and symbolic yet practical approach to an office tower that responds to a harsh environmental climate.
For the Al-Birr Foundation's new headquarters, Perkins+Will reinterpreted the typology of an urban tower in the spirit of Le Corbusier's explorations of the brise-soleil, calibrated to the extreme solar exposure and heat conditions of the microclimate of Riyadh.
Al-Birr Foundation Tower : AR Future Projects Awards – MIPIM 2010 Tall Buildings Win
Al-Birr Foundation Office Tower Award
AIA New York State, 2007 : Design Award of Merit
House – proposal, Mumbai, India
Date: 2007-
27 storeys
More buildings by Perkins + Will Architects online soon
Location: USA & international offices
Architects Practice Information
Architect studio headquartered in Dallas, Texas, USA
Perkins&Will, an interdisciplinary, research-based architecture and design firm, was founded in 1935 on the belief that design has the power to transform lives. Guided by its core values—design excellence, diversity and inclusion, living design, research, resilience, social purpose, sustainability, and well-being—the firm is committed to designing a better, more beautiful world. Fast Company named Perkins&Will one of the World's Most Innovative Companies in Architecture, and industry rankings consistently place Perkins&Will among the world's top design practices.
With an international team of more than 2,000 professionals, the firm has over 20 studios worldwide, providing integrated services in architecture, interior design, branded environments, urban design, and landscape architecture. Partners include Danish architects Schmidt Hammer Lassen; retail strategy and design consultancy Portland; sustainable transportation planning consultancy Nelson\Nygaard; and luxury hospitality design firm Pierre-Yves Rochon (PYR).
Website: www.perkinswill.com
Contemporary Architectural Designs
Comments / photos for the Perkins + Will Architects page welcome