A' Design Awards and Competition, Designers News, Architecture, Past Winners
A' Design Awards & Competition Call for Submissions
Architectural Prize: Design Contest Call for Entry in 2016 – 2017
24 Feb 2017
A' Design Awards Jury
A' Design Awards and Competition 2016 – 17 Jury News
The A' Design Award Jury will be 160+ people; all established scholars & university professors, leading designers and prominent press members.
"This is very important for participants. It matters because the prestige of an accolade depends on the jury size, and the A' Design Award jury truly has the best design jury in the World right now, and actually it is the best design jury ever existed.
A Grand jury also means that your work will get the true credit it deserves, without biases of any individual, your works will be voted fairly and in an ethical manner. You will be extremely proud when results are announced.
Now, it is the best time to join the A' Design Award. If you have not made an entry yet, do it today. If you already made an entry, great, remember to nominate it earlier so that we could check it in advance, or better enter more works as this edition is truly special."
A' Design Awards & Competition 2016 – 17 Entry
Deadline for entries is on February 28.
Results will be announced on April 15.
Exhibition and Gala-Night will be in Italy. Laureates will be granted PR, marketing and publicity including a special quality logo & excellence certificate.
Submit your application today to highlight:
1. Innovation
2. Top Creativity
3. Leading Design
Call for entries and nomination details: designers.org/?F1796333
Registrations can be made here: designers.org/?R1796333
Presentation of the A' Design Award: designers.org/?D1796333
List of all participation categories are available here: designers.org/?C1796333
27 + 11 Sep 2016
A' Design Awards & Competition Call for Submissions 2016
A' Design Awards and Competition 2016 – 17
September 30 deadline
Enter your works to the A' Design Competition
A' Design Award & Competition is the world's leading international annual juried competition for design. The A' Design Accolades are organized in a wide range of creative fields to highlight the very best designers from all countries in all disciplines. Entries to the competition are peer-reviewed and anonymously judged by an influential jury panel of experienced academics, prominent press members and established professionals. A' Design Award & Competition promises fame, prestige, publicity and international recognition to all A' Design Award Winners through the A' Design Prize which is given to celebrate the awarded designs.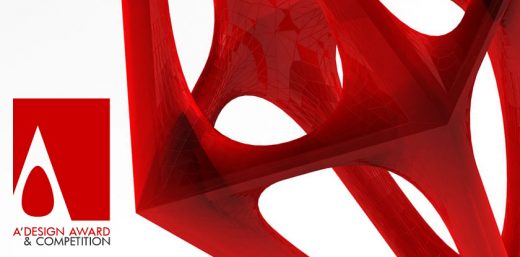 The "A' Design Prize" is a coveted and comprehensive winners' kit for awarded designs. "A' Design Prize" includes but not limited to: international design excellence certificate in metal frame, invitation to the exclusive gala-night in Italy, online + offline exhibition of awarded projects, A2 poster of awarded projects, hardcover printed best projects' yearbook publication, special 3d printed metal award trophy in luxury black box, project translation to 20+ languages in order to truly reach international audiences, an exclusive interview with the winner, press release preparation and distribution, license to use "A' Design Award Winner Logo" in your communication, promotion of awarded works to thousands of other publications, media appearances through our press partners, inclusion in World Design Rankings as well as access to further marketing and PR tools.
A' Design Award & Competition Past Winners
Al Zahraa Multiple Residence, Jeddah, Saudi Arabia
Design: Badih and Kantar Architects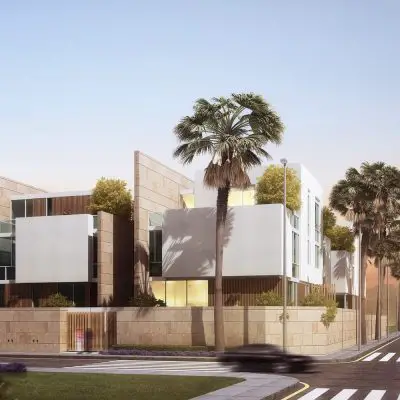 image from architect
New Residence in Jeddah
Simple white planes in this introverted residential building complex
House at Mill Creek, Muehlen In Taufers / Campo Tures, South Tyrol, Italy
Design: Pedevilla Architects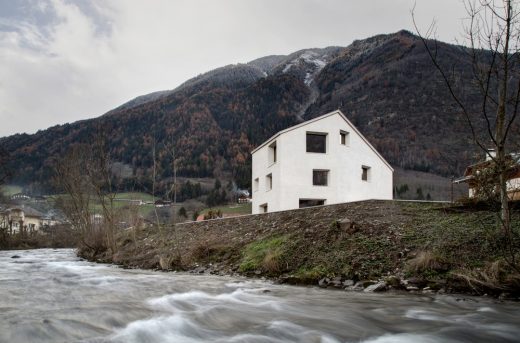 photo © Pedevilla Architects / Photography by Gustav Willeit
House at Mill Creek
Fairly minimal Tyrol home with simple white walls and wooden surfaces, windows focused on significant points in the Alpine landscape.
Fisher Studio, Rehoboth Beach, Delaware, USA
Architect: Shawn Ewbank Design Collaborative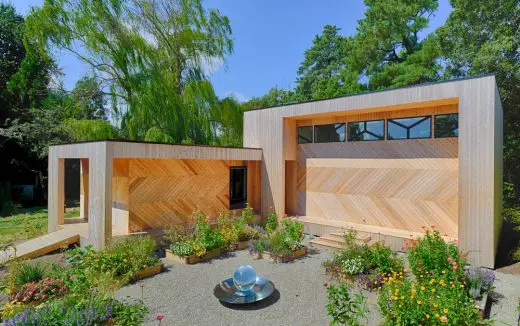 photo : Keith Mosher © Shawn Ewbank
Fisher Studio at Rehoboth Beach
This project was inspired by the client, an established painter and avid gardener. The vision was to create a building, as an artwork, to arouse the client's creative impulse and reflect the expansion of creative freedom without intervening in his work.
The Piazza Multiple Residence, Jeddah, Saudi Arabia
Design: Badih and Kantar Architects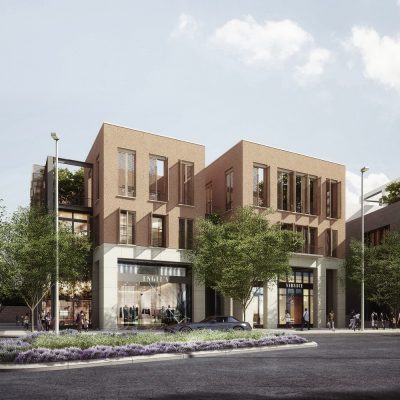 image from architect
Jeddah Residential Building
iLiv@Grange, Singapore
Design: Mercurio Design Lab, Architects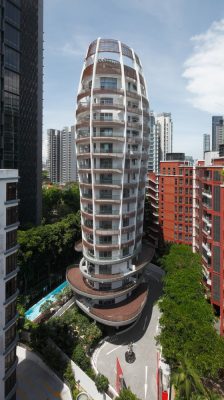 photo : CI&A Photography © Mercurio Design Lab SrL
iLiv@Grange
YOO inspired by Starck luxury residences and amenities close to the famous Orchard Road. The shape was inspired by the female human form ─ think Matisse's 'Blue Nude'. The two intersecting elliptical fuses, symbolising the symbol of infinity or the number 8, propitious in Chinese culture.
N strips Residence, Osaka, Japan
Architect: Jun Murata / JAM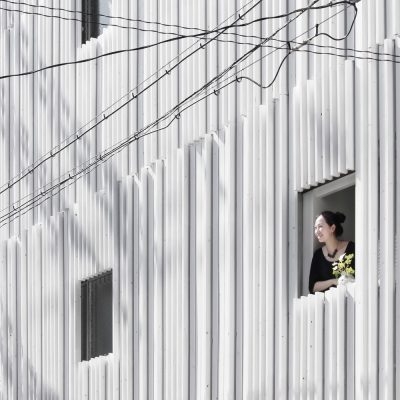 N strips Residence
photo : Jun Murata / JAM
It's a suggestion in a new facade by a white louver to make the superannuated outward appearance the integrated design with 2 stores. It was however abundant by just simple operation, not a vertical louver and was an important theme with the design to say whether you make an expression with the depth last.
Bienvenue Multi-purpose venue, Bozüyük – Bilecik, Marmara region, Turkey
Design: Emre Kuzlu, Ertuğrul Yurdakul, Architects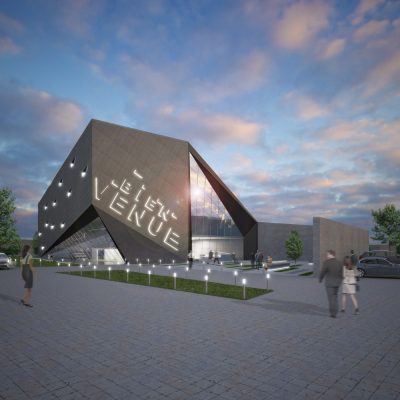 image : Babür Sağlam
Bienvenue Multi-purpose venue
This iconic structure embodies with Bien's essence – the ceramic tiles inspire the design. Being an inspiring landmark positioned on a prominent highway intersection, the venue provides a strong and bold statement for the company.
K.I.S.S. Residential Development in Zurich, Switzerland
Architects: Evolution Design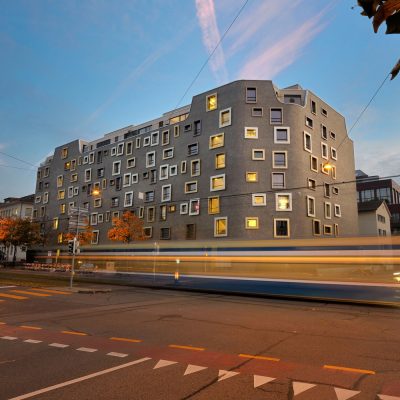 photograph : Peter Wurmli
K.I.S.S. Residential Development in Zurich
The demand for identity and individuality in the rental market has massively increased in the last years, therefore the main aim was to create a low-cost rental development that targets young people by going beyond the functionality and meeting their growing needs for expressing their individuality and plurality.
Cedar Hill Loop Pavilion Building, Central Park, New York City, NY, USA
Design: Jianshi Wu and Yitan Sun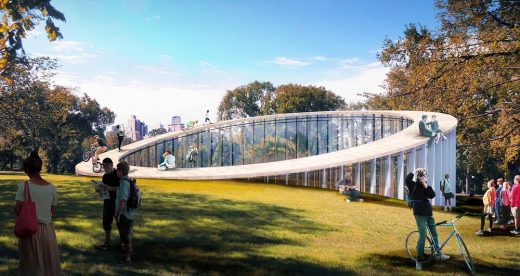 picture : Jianshi Wu
Cedar Hill Loop Pavilion Building
Fazenda Boa Vista São Paulo House, Porto Feliz, São Paulo, Brazil
Architect: Fernanda Marques Arquitetos Associados Architecture Design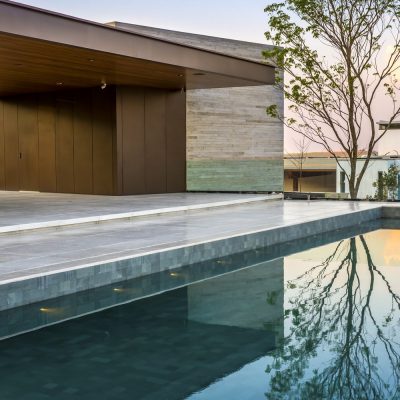 picture : Demian Golovaty
Fazenda Boa Vista São Paulo House
The whole façade is made from seamless sliding panes. Few and refined materials, such as wood, stone and glass reaffirm the project's essentiality. At sunset this steel-framed former farmhouse becomes completely permeable to the view: a large light box reflected on the swimming pool water.
Spring Art Museum, Songzhuang art colony, Beijing, China
Design: Praxis d'Architecture, architects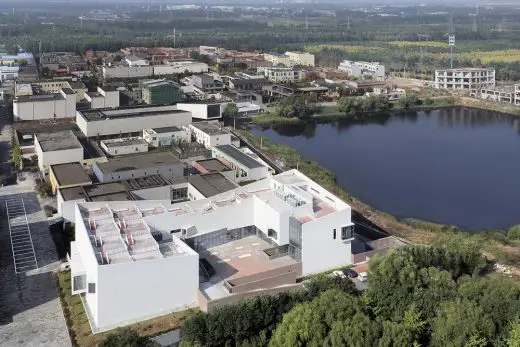 picture : Xia Zhi
Spring Art Museum Building
The building was built in concrete frame structure, with CMU blocks for the exterior wall, which opt for wall tile as the most practical finishing material.
BSG Villas Concept Design
Design: Murat Gedik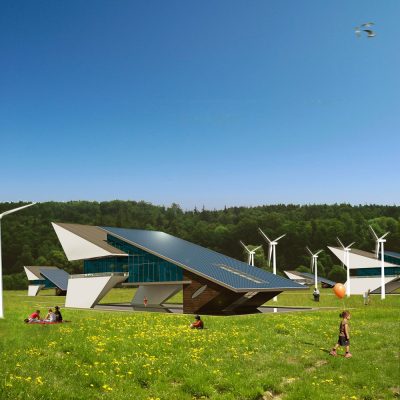 picture : Murat Gedik
BSG Villas Concept Design
Main inspiration comes from the integration idea of soil and the sky inherently. The residents should feel themselves living free and naturally in by structure provided open and bright space.
Bifunctional Temporary Structure, Parma, Italy
Design: Payam Fahemi & Samira Kharazan Nahavandi – P&S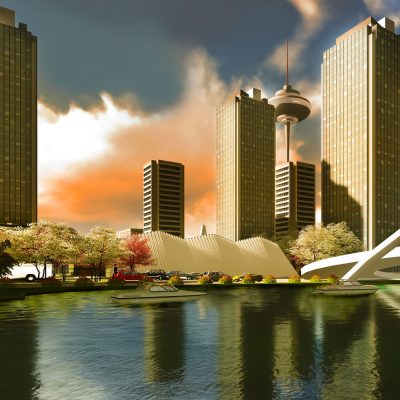 image : Payam Fahemi & Samira Kharazan Nahavandi
Sunshade-Deck Canopy Flexible Structure in Parma
Living in Italy, everywhere around the world where encompasses the beautiful open spaces among the city, can be inspired for every useful functional structure.
Light Well House, Taichung City, Taiwan
Design: Hsiang Yu Chen & Tai Jung Yang, architects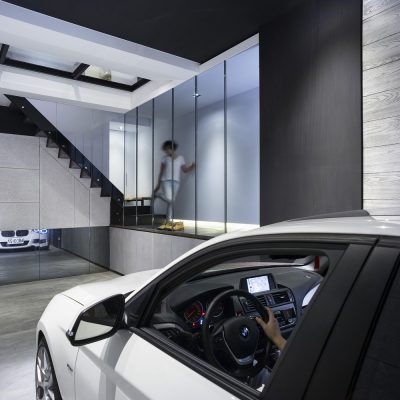 photograph : HighliteImages © Puredesign Studio
Light Well House Taiwan
Penetrability is the main concept. For sunlight, air, and people go through all the space smoothly. The trail use glass to link the aisle, and for the sunlight shines down to every corner.
Campus in Kecskemét, Bács-Kiskun, Hungary
Design: Lima Design – Zoltan Madosfalvi, Ördög Alíz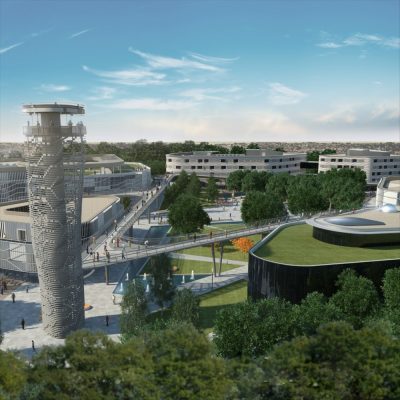 picture : Zoltan Madosfalvi, Ördög Alíz
Campus Building Kecskemet
K Galleria in Kaslik, Lebanon
Design: MZ Architects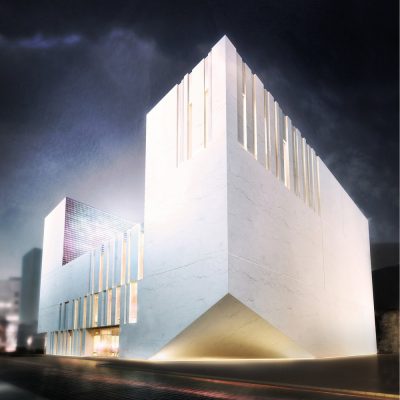 picture : MZ Architects, K Galleria
K Galleria in Kaslik Building
The architecture and vision of the K Galleria project are inspired by the infamous ancient khan or urban caravanserai, the equivalent of the public marketplace in the Middle East during the Ottoman era.
Top 20 A' Design Award Winners – published on 14 + 13 Aug 2016
*******************
The A' Design Awards & Competition has been established to promote and recognize the best design works in all countries and in all creative disciplines. The primary aim of the A' Design Award & Competition is to create a global awareness and understanding for good design practices and principles by highlighting the best designs in all countries and in all industrial fields. The ultimate aim of the A' Design Awards is to push designers, companies and brands worldwide to create superior products and projects that benefit the society.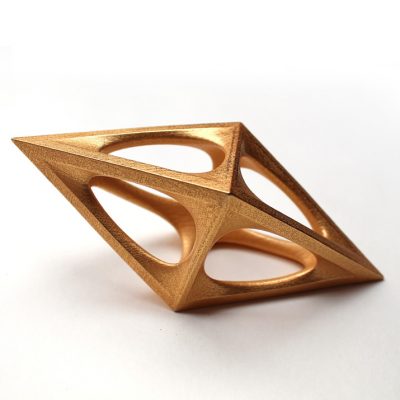 The A' Design Awards & Competition has a philanthropic goal to advance society by pushing the frontiers of science, design, creativity and technology forward by creating incentives for innovators to come up with better ideas. The A' Design Competition aims to create incentives that ignite and reward creativity, original ideas and concept generation in all industrial sectors. The "A' Design Award  Winner" logo, given to award-winning designs, signifies original, functional and efficient designs that help the world become a better place.
Every year, projects that focus on innovation, technology, design and creativity are awarded with the A' Design Award. Entries are accepted annually till February 28th and results are announced every year on April 15. Designers worldwide are called to take part in the accolades by entering their best works, projects and products. Entries are accepted as long as they were designed in the last 10 years.
A' Design Awards and Competition Winners – info + images of winning buildings in 2015
World Design Rankings in Arts, Architecture and Design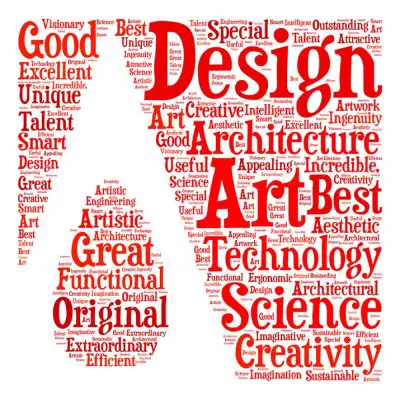 Learn more about the A' Design Awards
Check out the A' Design Award Presentation: http://www.designaward.com
In-depth Presentation of A' Design Accolades: http://www.whatisadesignaward.com
Browse award-winning designs: http://www.awardeddesigns.com
Read Interviews with Award Winning Designers: http://www.design-interviews.com
Discover World Design Rankings: http://www.worlddesignrankings.com
16 + 15 Apr 2016
A' Design Awards & Competition Winners
Winners of A' Design Awards and Competition 2015
A' Design Awards and Competition Call for Entries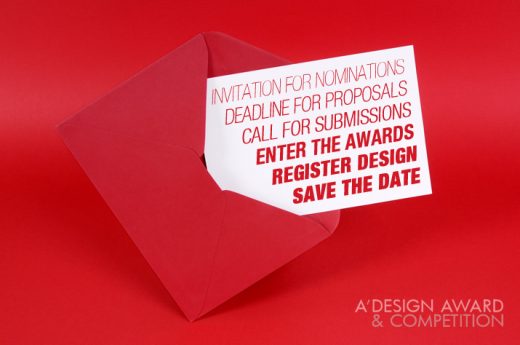 A' Design Awards & Competition Benefits
Benefits to A' Design Award Winners
Winning A' Design Award & Competition, which is an independent and expert appraisal for design contributes to corporate reputation and brand image. Taking part in the A' Design Award & Competition provides valuable feedback and experience. A' Design Award winners proudly display their exclusive award trophies and design excellence certificates which grants them prestige and expert status.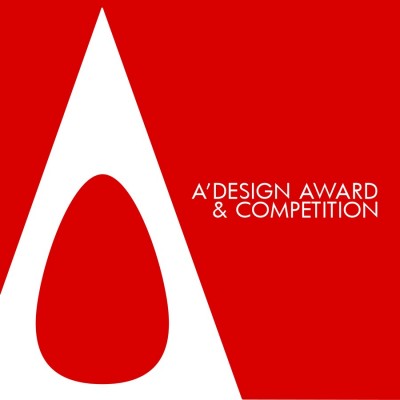 Location: Via Manara 9 – 22100 Como / Italia
A' Design Awards & Competition
World Design Rankings in Arts, Architecture and Design – 31 Dec 2015
A' Design Awards & Competition 2015
A' Design Awards and Competition 2014
A' Design Awards & Competition Jury in 2015
Architectural Design
Zaha Hadid Architect



picture from architects
David Chipperfield Architect



photo © Nick Knight
World Architecture Festival Awards
Comments / photos for the A' Design Awards & Competition Call for Submissions 2016 page welcome