A' Design Awards and Competition 2015, Buildings, Projects, News, Design, Architecture
A' Design Awards and Competition
International Architecture Prize – Architects Project Submissions Worldwide
26 Nov 2015
A' Design Awards and Competition 2015
A' Design Award
The International A' (A-Prime) Design Award is the world's largest event for design, innovation and creativity, bringing together the very best designers, architects, innovators, inventors, brands, design press and institutions from all countries across the globe under the same roof.
The international design award and competition is now actively looking for new and original product and project submissions worldwide. Entries are open to both concept stage works as well as realized projects and products. The ultimate aim of the competition is to highlight and recognize good design works worldwide.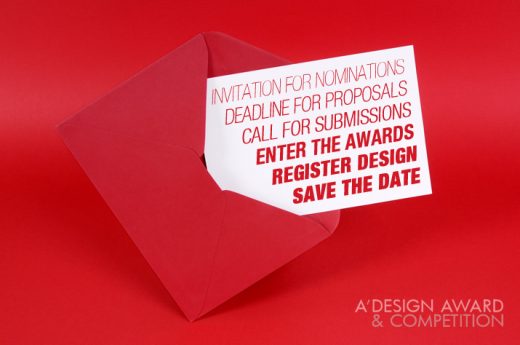 VISION
Highlight, Advertise & Advocate good design, designers and design oriented companies for a better future. A' Design Award aims to channel the attention of press, interactive medias, design critics, distributors and buyers to the award winners. The motto of the A' Design Awards is "Ars Futura Cultura" i.e. Arts Cultivate the Future, Arts for the Culture of Future. We believe that the future is shaped by arts, design and technology, thus there is need of good design for a better future.
MISSION
Provide a fair, ethical and competitive platform for companies, designers and innovators from all fields with different experience levels, different disciplines and market focus to compete on. A' Design Award aims to provide a global audience for award winners to showcase their success and talents to. The A' Award and Competition aims to act as blender; to bring together designers, companies, the audience and the press. A' Design Award aims to highlight good products and services.
ACTION
The A' Design Award is not just an award, it is the indicator of quality and perfection in design, the award is recognized worldwide and takes the attention of design oriented companies, professionals and interest groups. Winning the A' Award is a certificate of excellence for designers, a proof of quality for companies. Having the A' Award attracts the eyes of design oriented audiences worldwide, winners will be able to find better and higher profile jobs and sales leads.
WHO IS AWARDED?
The A' Design Award is given to best designs; both concept stage, prototype or finished products are accepted.
UNIQUE TROPHY
The A' Award Trophy was designed to be realized by the newest production techniques in order to underline the innovative content of winners.
HIGLIGHTING INNOVATION
The Award Trophies are realized by 3D metal printing of stainless steel, the gold & platinum awards are electro plated in gold color.
A' Design Competition Brief
DESIGN AWARD
A' Design Award and Competition is the worlds' largest design competition awarding best designs, design concepts and products & services. The A' Design Competition is organized annually and participation is accepted worldwide. Both concept stage products and realized designs could be submitted. The primary aim of the competition is to create publicity, PR push and advertisement opportunities for award winners while supporting the global design culture, creating incentives for entrants to come up with superior designs for a better future.
AWARD CATEGORIES
A' Design Award & Competition is organized under many different categories. Each design competition category has a specific brief, a dedicated jury and distinct evaluation criteria in order for the submissions the category to be fairly evaluated. A' Design Award categories can be summarized into 4 headings: 1. Industrial Design Competitions, 2. Graphics Design Competitions, 3. Architecture and Interior Design Awards, 4. Arts and Engineering Awards. A list of all the design competition categories are available.
HOW TO APPLY
Application to A' Design Award & Competition is easy but requires following a few steps. You need to register and login to A' Design Award Webpage. After Login, you will access the "Control Panel" where you can upload and nominate your designs and projects.
Follow these steps:
1. Register.
2. Login.
3. Upload Your Design.
4. Nominate.
BENEFITS FOR WINNERS
• Extensive PR Campaign • Press Release Preparation • Press Release Distribution • Communicated to Magazines • Communicated to Blogs • Newsletter Announcement • Award Trophy • Winners' Certificate • Exhibition Certificate • Winners Badges • Competition Logo • Good Design Mark • Participants' Certificate • Content Syndication: IDNN & DXGN • Competition Statistics • Score Sheet • Yearbook Publication • Gala-Night Invitation • The Annual Yearbook • Physical Exhibition of Selected Projects • Feedback Notes by the Jury • Winner Services • Option to Sell Winning Designs • Sales Listing for Winning Products • Inclusion in Designer Rankings • Inclusion in World Design Rankings • Proof of Creation Document • Winners' Manual • Inclusion in Business Network • Marketing and Consultancy • Invitation to Prime Clubs • Press Kit Platform. Learn about award winners' benefits.
NOMINATION FEES
Nomination to the A' Design Award and Competition is subject to a one-time application fee for each entry. Nomination fees change according to submission date; it costs less to join early and costs more to join late. It is important to note that unlike other design awards, there are no further fees if you win the competition.
For Companies and Professionals: Companies can order bulk-nomination packages to submit multiple products with discounted prices.
For Amateurs and Students: There are special programs for discounted or free entry, such as Award Scholarship or the Design Ambassador Program.
A' Design Awards and Competition 2015
More Information:
Detailed one-page presentation of the competition can be viewed at: http://bit.ly/1PJPrd7
A short, brief presentation of the accolade can be seen at: http://bit.ly/1hTy5z6
Entries and registrations to the event can be accessed at: http://bit.ly/1LtfiqU
Results of the last edition is available at: http://bit.ly/1U8fSKb
28 Aug 2014
A' Design Awards 2014
A' Design Award & Competition, the worlds' largest and most diffused international design awards announced results of the 2013 – 2014 design competition: 761 Winners from 78 countries in 75 different design disciplines. Entries were carefully evaluated by an internationally influential jury panel composed of established scholars, prominent press members, creative design professionals and experienced entrepreneurs who devoted great care and attention to details while voting each entry.
A' Design Awards and Competition 2014
Rising Moon by Daydreamers Design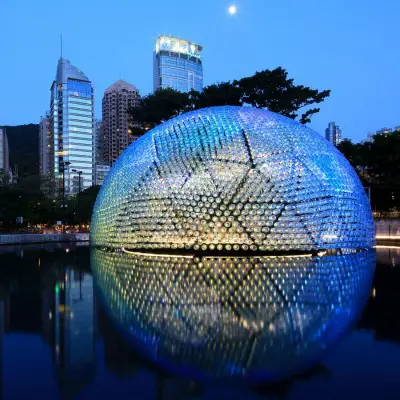 photo : TAM Raymond
Ajando Next Level CRM by Peter Stasek Architect & Loftwerk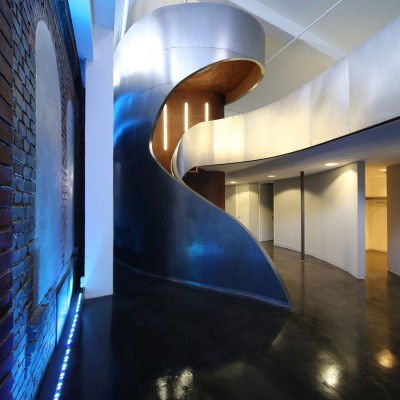 photo : Peter Stasek Architect & Loftwerk, 2013
Times Bund Clubhouse by Kris Lin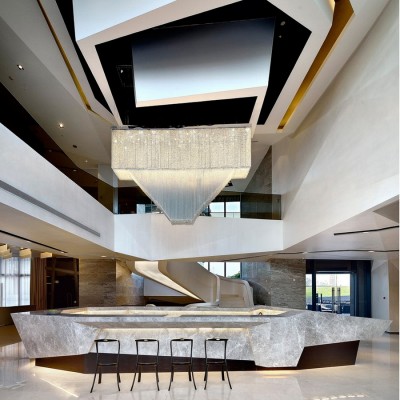 photo : Kris Lin, 2013
The Ring House & Atelier by MZ Architects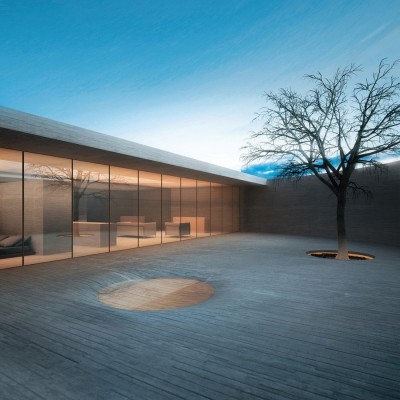 photo : MZ Architects, The Ring House, 2013
Randen Arashiyama Station by GLAMOROUS co.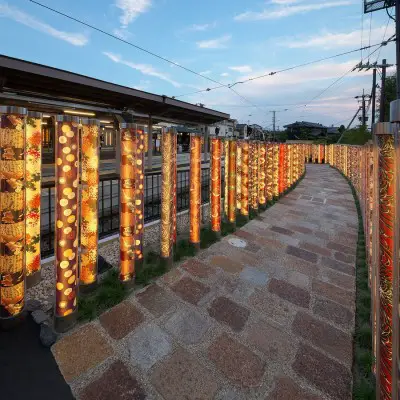 photo : SEIRYO YAMADA, Randen Arashiyama Station, 2013
Malopolska Garden of Arts (MGA) by Ingarden & Ewý Architects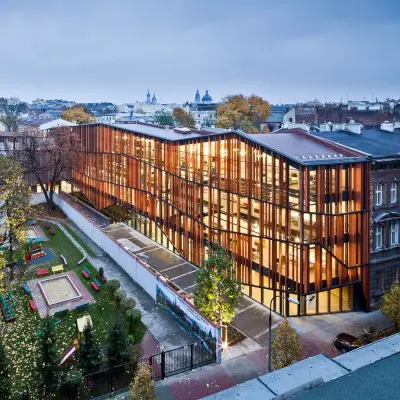 photo : Marcin Czechowicz / MURATOR ©
Center 66 by Aedas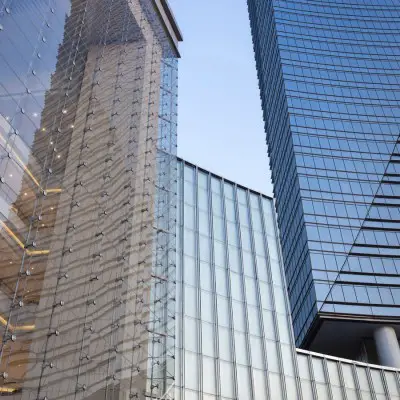 photo : Aedas
About A' Design Award & Competition
A' Design Awards were established to create awareness for good design practices and principles. The ultimate aim of the A' Design Award & Competition is to build strong incentives for designers, companies and brands from all countries to come up with better products, services and systems that benefit mankind. A' Design Award & Competition therefore highlights and pushes forward worldwide designers and brands to create products and projects that offer additional value, increased utility, new functionality, superior aesthetics, exceptional efficiency, improved sustainability and remarkable performance.
Location:UK
Architecture Awards


photo © Maggie's Centres
AR+D Awards for Emerging Architecture
Comments / photos for the A' Design Awards 2014 Winners Announced page welcome
A' Design Awards and Competition 2015 – page
Website: A' Design Awards 2014