Interior design tips on a budget, House renewal, Online property style guide
3 Interior Design Tips on a Budget
2 Aug 2022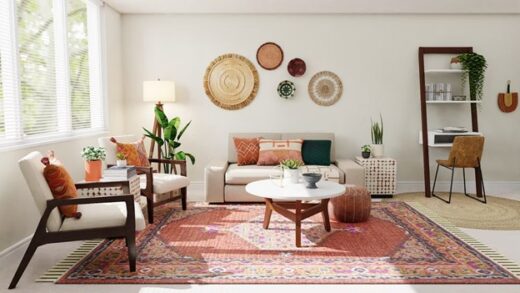 Everyone wants their house to represent their unique personality. A home is where you spend most of your time, entertain guests and hang out with friends. If you are to unwind after a stressful day, you need to put effort into decorating your space so that it feels like an extension of your spirit. This way, your house will feel more like a home, personal to you.
Even if achieving that magazine cover look is out of your budget, you don't have to compromise on elevating your house's interior. Here are a few tips to help your home be on par with that magazine cover look without breaking the bank.
1.    Potted Plants
Using potted plants to uplift your house is a timeless decorating method. You should use indoor plants like money plants, English ivy, or rubber plants. They thrive indoors and do not require a lot of upkeep. However, if you are constantly traveling or have a busy schedule and can not spare time to look after your plants, then you can use cacti. Not only are they easy to manage, but they are also considered chic decorations. Using environmentally friendly artificial plants fulfills the job just as well as real ones. With artificial plants, you are not limited by the type and size, you can find a shape that best fits your living conditions, and they are even cheaper than real ones.
2.    Rugs
Rugs are essential in every well-decorated space. Your rugs can be in harmony with the rest of the layout of your area, or they can be a statement piece clashing with the rest of the interior design. Rugs can be a visual pathway to liven up long hallways or staircases. They can connect two rooms in your living area to your dining room. Aside from being an excellent piece for interior design, you can also use them for soundproofing, especially if you have hardwood floors. If you are looking to spice up your home, adding rugs is a great option.
3.    Mirrors
Mirrors are great for making your area look more spacious. They are especially recommended if you have small rooms or cramped spaces, as reflections can make a place look broader and airier. Mirrors are cheap and available in wide varieties to match your style. You can use an antique mirror to match your vintage living room style or a mirror with multiple panes for a more modern look. Painting the mirrors to add more dimension to your living area is a great idea, and investing in elegant frames will just be as good.
While mirrors may be great for decorating, they are also very fragile. If not correctly packed and placed, they can crack and break. Take care in handling your mirrors, as replacing them can be a tedious task and further add to your expense.
Endnote
When decorating your home, you may feel as if your style sense is not up to par, and you do not have the liberty to spend enough to achieve a stunning interior design. By incorporating the tips we gave you, you can have a well-decorated home without having to bear a considerable expense. Decorations like rugs and mirrors may seem expensive initially, but remember, they are an investment in your lifestyle. Even if you can not bear the original price, you always have the option of purchasing them from your local thrift stores.
If you are looking for a well-furnished look and are not constrained on budget, you can always contact an agency that specializes in providing specialized residential design for interiors.
Comments on this Interior Design Tips on a Budget article are welcome.
Interior Design
Interior Design Posts
Interior Design Posts
How to combine colors for interior design
6 common interior design mistakes to avoid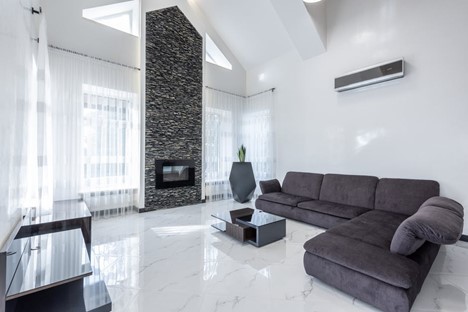 How to communicate with your architect or interior designer
Home Improvement
Home Improvement Articles
Ultimate checklist for renovating your home
Choosing a cohesive design style for your home
How to Spruce Up Your Home with Personalized Prints
What is the Process of Expanding Your Home
Comments / photos for the 3 Interior Design Tips on a Budget page welcome