What is the process of expanding your home guide, House extension tips, Property space expansion advice
What is the Process of Expanding Your Home?
24 Jan 2022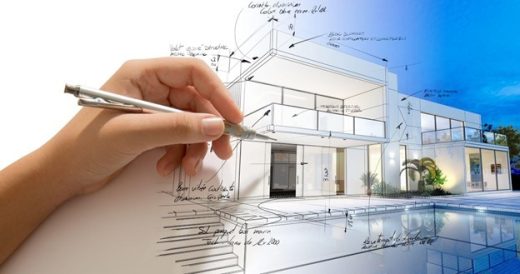 When it comes to creating more space in or around your home, moving house doesn't always have to be the answer. Expanding your existing home is a great way to create more space, increase value and maintain all the things you already love about your home. Expanding your home can seem complicated, but with the right help and a little understanding, you can be expanding before you know it. Let's understand the process of expanding your home and whether it's the right choice for you.
The right tools
Expanding your home isn't something that has to be done by a builder. Expansion can be a fun DIY project to take on, but make sure you have the right tools for the job before you start. Tools like saws, hammers, nail guns will all be necessary to complete your home expansion. Having the right tools to demolish, cut and build all the materials you'll need is a key to successfully executing the process of expanding your home. Before you start your project, take the time to understand the tasks you have to complete and the tools you need to do them. Purchasing your tools before the job starts saves time and means you don't have to pause midway through the process to go and buy a new saw.
Permits and licenses
Expanding a home isn't something you can just wake and decide to do that day. Any structural change to your property, whether it be an extension or addition of another level, requires permits for the work. Local councils generally govern the permits and approvals to commence structural works on your house. This is an important part of the process to adhere to. Completing an expansion on your home that isn't approved, may result in a hefty fine and the removal of the expansion.
Engage the council early as they usually have a number of questions and there is a mandatory period in which your neighbours can object to the proposed expansion. If you're unsure how to go about getting a permit or want to know more about the process, visit or call your local council to learn about their requirements. The last thing you want is to have a council employee knocking on your door asking to see a permit you don't have, especially if you've finished the job already.
Have a plan
Plans are a necessity when it comes to expanding your home. The best way to ensure you follow the process smoothly is to engage a designer or architect. Even if your expansion is only one extra room, you'll need to know exactly how that room can be attached to your house, the size and the requirements for build. Designers and architects can help by providing detailed plans based on your existing layout and plans. These plans will include the recommended materials to use, the potential challenges you'll face and the necessary checklist of items to be completed to ensure the safe execution of your expansion. Having a plan to work from is close to the first thing you'll want to tick off the process of expanding your home. Going in blind and hoping it works with your existing home is a risk you don't want to take.
Seek help
Depending on the type of job you're embarking on for your home expansion, it's a great idea to get a list of all the local tradespeople in your area. If you are hoping to do the majority of the work yourself, having the details of the experts handy can be a great way to polish off the job. If you're looking to add a bathroom, plumbing is potentially an area of expertise to bring in. Even if it's simply for quality assurance on your work, having an expert assess before you finish can save you a lot of money down the track.
If you are looking to have the work done for you, then be sure to shop around and get a number of quotes. Having enough information on the different levels of service offered means you can make a decision based on more than just the price. Of course, cheaper is not always better so make your decision based on quality and the timeline. Consider the reviews and recommendations of the tradespeople as well to ensure you have the best people working on your home expansion.
What is the Process of Home Expansion Summary
Expanding your home is an exciting project to embark on. Whether you are doing it yourself or getting an expert on the job, there is a clear process to follow. From being prepared to having the right plan in place, the process is clear when it comes to a successful project. Use this guide to make sure you have the right tools, permits and knowledge on the job, and you'll be enjoying your newly expanded home before you know it.
Comments on this guide to What is the process of expanding your home article are welcome.
House Extensions
House Extension Posts
How to avoid a boring and boxy extension
Top reasons to do a loft extension for your home
Building Articles
Residential Architecture
Comments / photos for the What is the process of expanding your home advice page welcome