Ultimate checklist for renovating your home advice, House guide, Property style tips
The ultimate checklist for renovating your home
6 October 2021
Renovating a home is an undertaking that can seemingly keep throwing up new unexpected challenges. One simple reason why is that, unlike building a home afresh, it doesn't enable you to start with an entirely blank slate; instead, you have to work somewhat within existing parameters.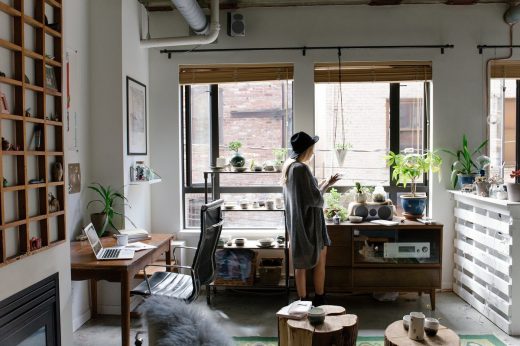 The ultimate checklist for renovating a property
So, it's important that you carefully plan ahead if you are intent on making over your residence. Here are several tasks you ought to cross off a list as you complete them.
Familiarise yourself with whatever spaces you are set to renovate
There are various aspects of each space you should think carefully about – like what type of flooring you ought to choose for it, what colour(s) the walls should be and whether any of the light fixtures need replacing. However, you should spend a lot of time in this space before making these choices.
That's because many of them could depend heavily on other aspects of the renovation. For example, how well a given light illuminates the space could depend on colours used elsewhere in the room.
Have a rough idea of your budget
Before getting in touch with any professionals – like contractors or architects – whose assistance you would need for the renovation project, you must have a ballpark estimate for its budget. After all, the possibilities open to you in the first place could be significantly limited by this budget.
Real Simple advises that you add at least 10% of padding to your estimate so that you should be able to more easily account for unexpected expenses along the way.
Narrow down your design ideas
You could get those ideas from lots of different places – like home decorating magazines, Pinterest and perhaps even design shows.
However, you should make sure you establish a definite idea of your design direction – as, otherwise, when you start talking with an interior designer, you could be too easily persuaded into taking up their (possibly very different) personal ideas instead.
Be picky about which contractors you choose for the renovation
To this end, you should interview multiple contractors and compare their prices. You could be surprised by how much those prices differ for the same job. Some professionals might even disagree on whether the job would be financially feasible for you at all.
You also shouldn't underestimate how much of the renovation work you might be able to do yourself. Online, it is possible to source various parts – like table legs – that not only look pleasantly striking but also can be fitted in something of a DIY fashion.
Make a priority of renovating your kitchen
One particularly common question about renovating a house concerns the order in which its different rooms should be tackled.
According to one estimate from realtors mentioned by Better Homes & Gardens, homeowners can recover 59% of a complete kitchen renovation's cost if they sell their home. Therefore, it would be ideal to remodel the kitchen first – especially as a kitchen renovation is bound to generate abundant dust and debris you wouldn't want to blight new paint jobs.
Comments on this guide to ultimate checklist for renovating your home article are welcome.
Home Improvement Posts
Home Improvementt Articles
Three Benefits of Investing in Home Design
Ways to Increase your Home's Value
Beginning a home improvement project
Building Articles
Residential Architecture
Comments / photos for the Ultimate checklist for renovating your home Guide page welcome