How to communicate with your architect or interior designer tips, Home design guide, Property style advice
How to communicate with your architect or interior designer guide
24 Jan 2022
Find out how to communicate well with your home specialist for the best possible project results and outcome.
Being able to speak to an architect or designer is so important if you want to get the very best results from a renovation. You have the cheap self storage from www.storing.com, the builders, the ideas, but the professionals will pull everything together.
You may feel that you communicate well, but are you fully putting across your preferences? Are you really getting the kind of plans you want to see during your meetings?
Don't worry, this is a common problem and luckily there are lots of ways to communicate really well with your architect or interior designer.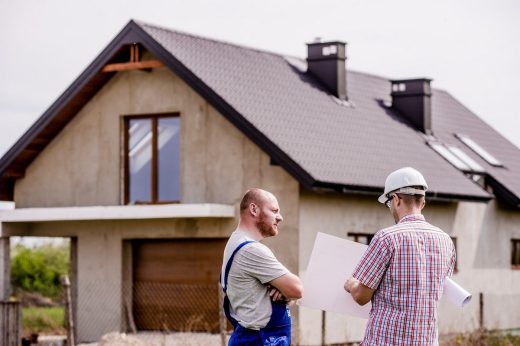 Here are 8 tips to help you communicate well with your interior designer or architect, for successful project results:
How To Communicate Well With Your Architect Or Interior Designer Don't Just Go On Recommendation

You should take recommendations into account when choosing an interior designer or architect. However, that doesn't account for how you will get on with that person. So, do create a list of people to meet, but also take the time to get to know them a little before agreeing to work with them. If the chemistry isn't right, don't commit just to get the best results as they may not occur if you're unable to fully communicate with this particular professional.

Manage Expectations

It is so important that you explain how much you want to be involved in the design process. Do you simply want to be alerted to milestones and be asked to give the go ahead to the next stage? Would you like regular emails and updates? Are you hoping to have video calls every couple of weeks? Discuss these expectations right at the beginning so that both parties know what is expected of them.

Be Clear

You should always be polite with your home professional, but that doesn't mean you can't be clear. Sometimes when working with creatives it can be easy to assume that they will know what to do, when in fact, they can't read minds. They need as much information from you as possible to be able to then creatively execute the plans.

You Can't Read Minds Either…

Of course, whilst you need to be clear with your home professional, they need to be clear with you. If something isn't going right, or they are delayed, they have to feel comfortable telling you. They should also be clear about their working periods (do they work late, for example?), their own boundaries and their availability. From the beginning of the planning process you should feel a level of transparency with your interior designer or architect that tells you that you'll never be left guessing. Beyond managing expectations, transparency on both sides is so important, even when things aren't right.

Don't Be British About Money Talk

Money has to be discussed with an investment like a house build, renovation or makeover. You're spending a lot of money so don't be afraid to talk openly about it with your professional. There should be clear budgets, boundaries and you should be consistently updated about the budget and whether or not you are on track. No big financial changes or decisions should be made without your saying so.

Ask For Summaries

There should be summaries regularly on the status of the project and a recap of what has been done. This will help everybody understand the current status of the project and allow you to feel on top of the project.

Don't Be Afraid To Ask Questions

It is always best not to make assumptions with a project of this size because it can result in some large errors on both sides. Instead, always clarify anything you don't understand, and ask questions you do not feel have already been answered. If you don't feel 100% on something, ask again, even if things get a bit awkward. It is much better to ask about something repeatedly than to refrain from asking, and then find out later a costly mistake has been made.

Know When To Let Go

Remember that the reason you have hired a professional is because they are professionals in this area, and you are not, otherwise you would be doing this yourself. Whilst your input is important, and to some degree, your project management is important for keeping things on track, realistically, there will be a time you have to let go a little.

You will need to let go of ideas that have been considered, but are not workable. You will need to go with the advice of the expert. You may need to compromise on various elements of the renovation.

Managing the project and checking in are different to micro-managing and trying to do everything yourself. You have to know when to let go.

You're Closer To A Successful Project

With the tips above you can experience a better working relationship with your interior designer or architect. The results will be a better working process, and hopefully, the kind of stunning and functional renovation results you hired them for in the first place.

Comments on this guide to how to communicate with your architect or interior designer article are welcome.

Architecture Designs

Building Design Posts

Decorating Hacks to Make Your Home Feel Unique

Ultimate checklist for renovating your home

How Much Does Attic Cleaning Cost Guide

First Time Replacing Your Roof

Building Articles

Residential Architecture

Comments / photos for the How to communicate with your architect or interior designer tips page welcome