6 common interior design mistakes and how to avoid them guide, House renewal design problems, Online property advice
6 Common Interior Design Mistakes to Avoid Advice
4 March 2022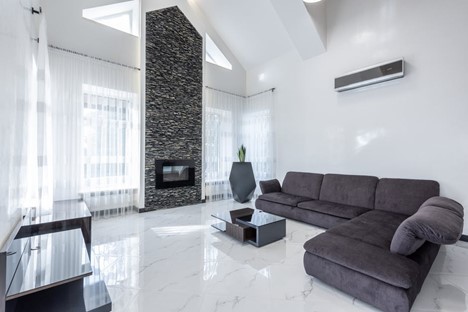 Did you know only 17% of homeowners hire interior designers, but many more wish they had?
No matter how beautiful a home is, the interior design choices can make or break the overall look and feel of the house. Carrying out a successful interior design project is only possible when you know what not to do.
Continue reading to learn the most common interior design mistakes, so you know what not to do when creating the home of your dreams.
6 Common Interior Design Mistakes and How to Avoid Them
Improper Rug Size
One of the most common interior accessories is a rug. They're beautiful pieces that add texture and warmth to a space. Having the right carpet can tie a room together and bring out focal points in the room.
Having the wrong rug, specifically the wrong size rug, can make things appear cheap and tacky. To avoid this, try to keep in mind the rug should take up most of the floor. All furniture in the space should be touching the rug, if not be completely on it.
Poor Lighting
There are so many options for interior lighting, but choosing the wrong one can ruin all the other design elements put into the room. The last thing you want is a room to have hospital-like lighting or lighting so dim it's hard to see anything.
Try opting for warmer colors in rooms like the living room and bedroom and brighter lights in the kitchen and bathroom areas.
Hanging Art Too High
Many people think the higher art is hung up, the more expensive it looks. This isn't true and can throw off the entire balance of the room.
Instead, aim to hang art at eye level.
Matching Everything
At one point, it was seen as a good thing if everything in a room matched from the furniture set to the colors of the pillows you buy to complement it.
Now it's clear that mismatched furniture and accessories can create a gorgeous look when brought together that's much more interesting to look at.
Accomplishing this look is a delicate balancing act, so it's best to turn to architects and designers to help you create a space you'll adore.
Crazy Paint Colors
While there's a time and place for a more eclectic vibe in a room, opting for less loud paint colors is always a good idea.
Avoid neon colors or colors that make a room too dark. Instead, start by opting for neutrals and rich colors that add depth to a space.
Buying Cheap Pieces
When coming up with an interior design budget, it's always better to use your money for a few high-quality pieces than it is to buy many cheaper ones.
This gives an overall better look and feel and will save you from dealing with easily broken items.
Common Interior Design Mistakes to Leave Behind
These common interior design mistakes should be left behind in favor of bigger and better things. When you're taking the time to craft a home inch by inch, you will undoubtedly end up with something beautiful if you can avoid these six mistakes!
If you enjoyed this article and would like to read more about interior design and architecture, please check out the rest of our site.
Comments on this guide to 6 common interior design mistakes and how to avoid them article are welcome.
Home Improvement Articles
Home Improvement Posts
Ultimate checklist for renovating your home
Choosing a cohesive design style for your home
How to Spruce Up Your Home with Personalized Prints
What is the Process of Expanding Your Home
Daydreams School House at Tippet Rise Art Center, Fishtail, Montana, USA
Architects: Cushing Terrell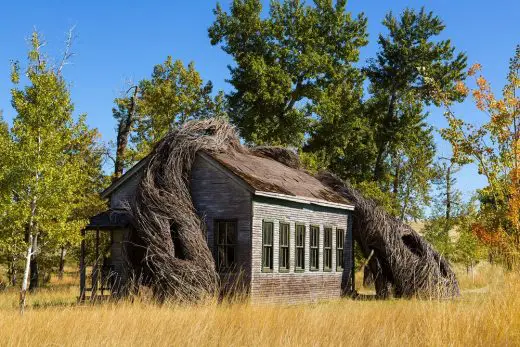 photo © Karl Neumann
Tippet Rise Art Center in Fishtail, Montana
Comments / photos for the 6 common interior design mistakes and how to avoid them advice page welcome