How to choose the right 3D architecture software guide, Photo-realistic architectural design, BIM visualization
How to choose the right 3D architecture software for your profession!
17 May 2022
Whether you're an architect designer or an engineer, a 3D architecture software is certainly the essential tool for your work as it allows you to create and visualize architectural models in 3D and also design more efficiently.
The choice of the most appropriate software will surely end up determining the quality and productivity of your work, so it's crucial to choose the right one!
3D Architecture Software: Types and Features
There are different types of 3D architecture software, each of which have their own strengths and weaknesses. We mainly distinguish between CAD software, 3D modeling software, BIM software and software for architectural visualization.
Computer-Aided Design Software
A CAD software is a "Computer Aided Design" program used to create and edit CAD files. A CAD file contains all the specifications and measurements of an object or space, and can be used in many different ways.
AutoCAD is one of the most popular CAD software, it includes both 2D drawing functions for more traditional activities (project creation or floor plans) and 3D modeling functions.
3D modeling software
3D modeling software is used to create 3D models of buildings and structures. These models can be used for many purposes, such as design, planning and even the construction sector.
Today there are several 3D modeling programs on the market that offer various levels of functionality at different prices. If you are looking for a free option that still offers many functions, the solution could be the free version of Sketchup. But if you're looking for a more complete software equipped with specific tools for the different areas of architectural design, the choice could fall on Edificius developed by ACCA software, on Revit or Archicad.
BIM software
Building Information Modeling (BIM) software combines elements of 2D and 3D architecture software and allows you to create both visualizations and construction documents from a single model. BIM software integrates all disciplines involved in building construction into a single BIM model.
BIM models are used for various purposes, such as planning, design, construction documentation and coordination between all professionals involved in the project. Among the different BIM software available on the market, we can mention Revit Architecture, Edificius and Allplan Architecture.
Architectural Visualization Software
3D architectural visualization software is used to create images and animations of buildings, landscapes and other structures. These images are used to plan and design a building before it is built, to help visualize the appearance of the structure once it is built.
Trust Virtual Staging – Grant customers a preview of a fully furnished and decorated home using virtual staging based on floor plans.
There are architectural visualization software integrated into 3D architecture software such as Edificius by ACCA software or specific solutions for architectural rendering such as Lumion 3D or V-ray.
3 Key Factors to Evaluate in Choosing 3D Architecture Software
When it comes to choosing a 3D architecture software, there are some key factors to keep in mind. The software must:
allow you to create detailed 3D models in an easy and intuitive way;
be compatible with all file formats that you need to use during an architecture project
allow you to collaborate in real time with other professionals through a collaborative BIM platform based on the cloud;
The combined use of 3D architecture software and a cloud platform can be the right solution because it allows you to:
work anywhere and access your files from anywhere and at any time
quickly share their projects with other professionals
have a secure and reliable data sharing environment that can always guarantee backup
The best 3D architecture software and the power of a cloud platform: the right solution to manage your project
At this point you may be wondering: what are the best 3D architecture software solutions that allow you to harness the full power of a collaborative cloud platform? I recommend you immediately try the solution designed by ACCA software, a 3D architecture software and a BIM management system in the cloud that will allow you to manage all aspects of a BIM project.
Edificius is a 3D architectural design software that allows you to create, share and collaborate on 3D architectural projects. The program is designed to help architects and designers build their projects from scratch and improve existing ones.
It has a series of tools that allow users to work on all the fundamental aspects of architectural design such as:
3D modeling of buildings and structures;
BIM modeling from point clouds;
design and calculation of MEP Plant systems
indoor and outdoor spaces design
creation of photorealistic renderings
There's also a huge library of 3D objects such as building components, furniture, plants, trees and bushes to produce high-quality photo-realistic architectural and landscaping projects.
usBIM is a collaborative platform in the cloud with which it is possible to easily aggregate BIM models created by different specialists and therefore by different software and use automatic BIM validation and clash detection procedures. Collaboration and coordination between construction professionals are enhanced by specific communication tools for AEC professionals.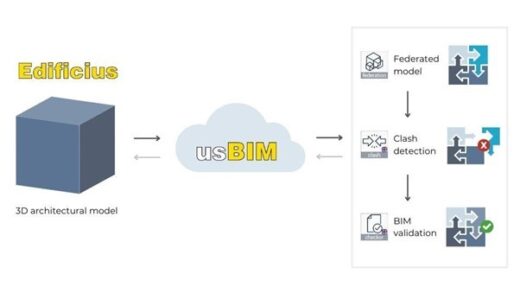 usBIM also allows you to open and manage numerous 3D file formats including DWG, point cloud, RVT, OBJ, 3DS and also open standards promoted by buildingSMART international such as IFC or BCF.
The online platform is multilingual and has a very interesting distribution model. It's completely free with up to 10 Gb of storage space and comes with a free package of 12 specific tools to deal with the fundamental tasks of the BIM process. It is a tool and a distribution system that can certainly increase the knowledge of BIM technology among all AEC operators on the international scenario.
Comments on this guide to How to choose the right 3D architecture software for your profession article are welcome.
CAD Architecture Articles
AutoCAD Architecture Posts
How to make AutoCAD quicker and easier to use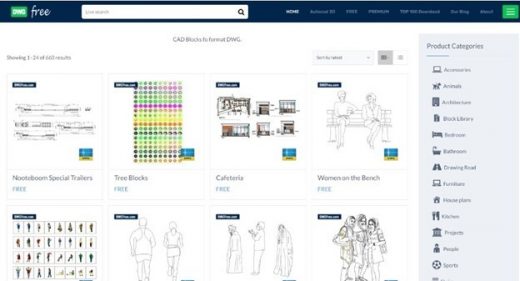 Importance Of Architectural Drawings In The Design Process
3D rendering
3D Posts
What is 3D printing and how does it work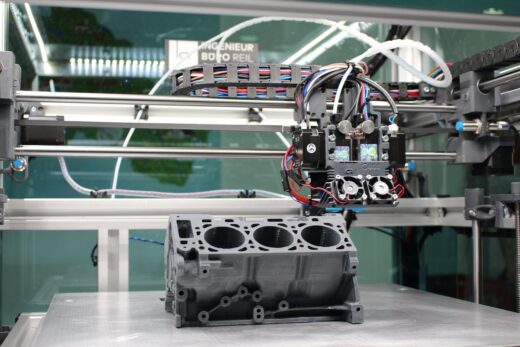 Must-Have 3D rendering tools for architects
Property Marketing with 3D rendering
What is architectural 3D rendering
Yihan Li: advantages of 3D printing in architecture
How to select the right 3D printing type guide
Building Articles
Residential Architecture
Comments / photos for the How to choose the right 3D architecture software for your profession advice page welcome