Yihan Li: advantages of 3D printing in architecture advice, US home style tips, Online property guide
Yihan Li: Advantages of implementing 3D printing in architecture
18 Sep 2021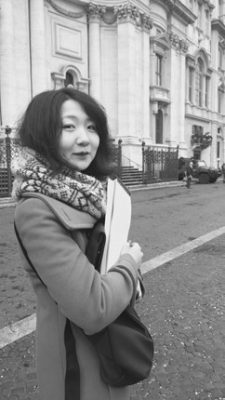 Advantages of 3D printing in architecture
Architecture students will come across different paths when on their journey. Some will want to update the modern US-style house with new features such as added windows. Others will want to design an outstanding skyscraper. We can agree that these types of professionals will contribute to modern life with their architectural skills. However, there is one downside. The designs can end up being similar and repetitive, without any outstanding features that make a statement.
While experiencing the rocky career path, some architects might go off the beaten track. Taking a different path as a professional architect is a result of passion. What happens when a young professional decides to take a different approach towards architecture? Yihan Li has all the answers to this question – https://www.linkedin.com/in/yihan-li-aa994264/.
Yihan Li lived in Shanghai, China, before deciding to pursue her dream career. She traveled to the US to study and got her Bachelor's Degree. In addition, her graduation was accompanied by honors from the Pratt Institute. However, she didn't stop here. She acquired a Master's Degree in the Science of Design and Advanced Architectural Design from the University of Pennsylvania in 2018. During her studies, she faced a lot of challenges which helped her develop creative skills.
HOK is a reputable architecture company that noticed her skills and talents, combined with a strong desire to create. They introduced her to an internship program before she even finished her master's degree. The internship at a reputable company in the industry allowed Yihan to show her professional skills and knowledge. She took part in an important project for ExxonMobil. The goal was to create a layout for the office massing. In addition, she came across different ways of building facade modeling.
Yihan Li understood that Dubai is the center of creativity, offering endless options for professionals like her. She had an idea to broaden the architectural horizons while still being mindful of the environment. In addition, the design had to keep the existing style and shine authentically for Dubai. During the Expo 2050 Dubai Sustainability Pavilion, she amazed the crowd by introducing professional renderings that covered all the mentioned aspects.
This skilled architect used her creativity to go beyond the norms and implements a unique building material that is sustainable and lightweight. She introduced a pavilion design that impresses with its uniqueness. Designed with the help of 3D printing and desalinated water, this project will be a showstopping feature after completion. The building will have passageways that go under the ground to provide optimal temperatures for the visitors. In addition, the structure reveals to them more about the implementation of salt in 3D printing.
3D printing is a sophisticated technology that is implemented mainly in design and architecture. The innovation has so many benefits, so Yihan explained more about the implementation:
"I Began using 3D printing technologies since 2017. I understood the benefits from their implementation in construction and design, so I directed my efforts towards this field. Creating complex geometrical designs using modern software is possible, while the manufacturing industry was far behind. The traditional production method includes converting 3D objects into 2D drawings, including labor fees for constructing the pieces together. 3D printing makes the process easier by simplifying the overall strategy and skipping some steps. Now, you can print an object straight from its 3D drawing. The benefits of using these technologies include less time for CAM design and precise printing time. Moreover, the structures and their elements have more outstanding quality.
Yihan Li amazes everyone with her skills and knowledge while standing out in the industry. She manages to balance passion, well-curated design, and art into a powerful combination that radiates creativity. Her impressive skill set is unique, opening new doors and promising a fruitful career. One day, she will become famous in the architecture field.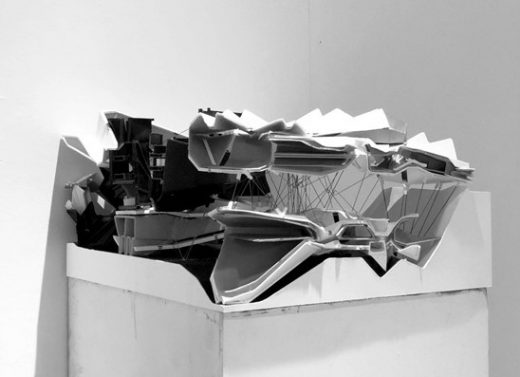 One of the impressive projects in her portfolio is the JFK Future Airport. She brings new aspects and sets the direction for the future of airport design. Knowing that this mastermind is behind the project, we can expect things to change for the better.
What she put on paper is a solution that joins aesthetics and functionality but also solves the logistic problem that occurs with shipping. Yihan's vision includes a steady and uninterrupted flow of cargo and passengers and providing utmost comfort and ergonomic features for employees. Essential parts of this structure will be located underground to offer pleasant temperatures without using heating and cooling systems that damage the environment.
We are amazed by her skills and can't wait to see her future contributions to a better world. Architecture companies looking for creative individuals should consider adding Yihan to their carefully selected team. Her ideas bring unique solutions while minding all aspects of the client's requirements.
Comments on this guide to Yihan Li: Advantages of implementing 3D printing in architecture article are welcome.
3D rendering
3D Posts
How to choose the right 3D architecture software
Must-Have 3D rendering tools for architects
Building Articles
Residential Architecture
Comments / photos for the Yihan Li: advantages of 3D printing in architecture advice page welcome