What is architectural 3D rendering Advice, Visualization Guide, CGI Help, Building Modeling
What is the architectural 3D rendering?
20 Nov 2020
For several various sectors, 3D modeling has been an important part. 3D rendering is used by anyone from department stores to suppliers to help their companies expand. There are no distinct architects. Architectural modeling firms worldwide utilize 3D renders for several uses, from assisting them in developing safe practices and testing to save money on product mapping.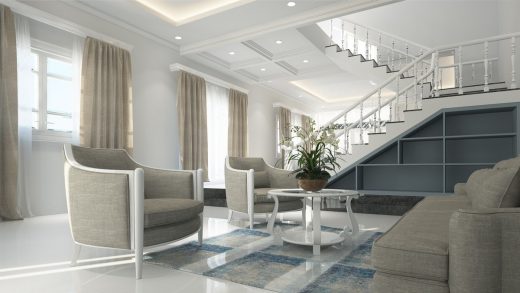 That's why many businesses search for a reliable 3D architectural rendering studio to enhance consumer communication and eliminate costly errors.
3D architecture simulation services have been rising in popularity, and for a good cause, almost since the introduction of 3D modeling tools. Multiple drawings or paintings may take a single model. Making adjustments to the model is much simpler than for previous items.
They also offer photo-realism, that can also be animated in a virtual reality environment or allow 360 viewing. The 3D architectural visualization frame is massive.
What is Rendering Architecture?
The method of generating two-dimensional and three-dimensional representations of a planned architectural concept is called architectural rendering. Architectural rendering aims to illustrate lifelike experiences of how a room or construction would appear when completed. Using architectural rendering tools will contribute to more complex and eye-popping designs that faithfully reflect the design plan before any physical work starts on a project.
Architectural Visualization History
Architectural simulation has been around for decades, but 3D renderings are a relatively new concept. To better design houses for as long as 4000 years, people have used sketches, sculptures, and physical models.
The first civilization to use architectural visualizations is likely to be ancient Egypt. Many early visualizations lacked symmetry and complexity, and until about the middle ages, they did not become particularly fantastic plans.
With the advent of 3D rendering tools, visualizations formed from drawing, models, and sketches into the 3D models we see today started a little less than 50 years ago. And with today's cutting-edge technology, they grew to almost virtual reality objects. Check out www.indiacadworks.com
Architectural rendering benefits and importance
Using 3D modeling tools for architecture ventures has three key advantages:
Create more precise concepts
Identify issues early in the planning process to lower costs
3D modeling services
Communicate proposals for the idea for consumers and collaborators
In the architecture industry, 3D rendering is probably the most powerful way to express ideas; they do not require extra physical components. They are more comfortable than conventional model-making techniques, and they can display more than a single view.
3D Architectural Visualisation's Future
The future is promising for 3D architectural rendering. Every year, rendering software becomes more efficient and cost-effective, taking less energy and less time to create high-quality models. And photo-realistic simulations are open to new enterprises combined with the declining cost of computing capacity.
Architectural rendering styles
The interior rendering shows how the objects can be placed into the space of a house, home, apartment, or office. It allows not only to decide where to put "this" or "that" and try on color schemes, textures, furnishings, and much more.
Many influences in the development of exterior renderings include light, shadowing, and reflection. These variables are significant in deciding how a building can react to the atmosphere and its people.
In their exhibits, many firms use an aerial view rendering to show a complex viewpoint that contributes to a deeper comprehension of landscapes, nearby structures, and total visualizations. It is widely used when new districts are constructed.
Architectural rendering resources
Official CG forum for Autodesk. Find free tutorials in the AREA gallery, customer tales, conferences, and share your work.
This is the right place to ask and answer questions about rendering and to share information about using Arnold.
Tutorials from Autodesk University
Watch online lectures from master rendering artists and architects on rendering and visualizations.
Architecture in Augmented Reality
Getting acquainted with augmented architectural reality with these four tips
To create immersive visualizations and simulations in virtual reality, learn about creative workflows.
ArchDaily offers these concepts and project visualization ideas for 3ds Max.
Virtual reality ( VR) technologies are probably the most promising prospect for 3D architectural simulation. An architect will take their client on a virtual tour of their architecture if renderings are paired with VR, enabling them to explore the project's potential immersively.
Comments on this guide to What is architectural 3D rendering? advice article are welcome.
3D
3D Posts
What is 3D printing and how does it work
Yihan Li: advantages of 3D printing in architecture
How to select the right 3D printing type guide
Buildings
Yihan Li: Advantages of implementing 3D printing in architecture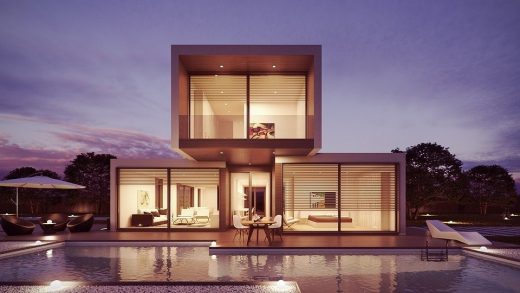 image courtesy of article provider
Comments / photos for the What is architectural 3D rendering advice page welcome