Home renovation costs tips, House renewal design, Property refurbishment advice
Home Renovation Costs
9 June 2023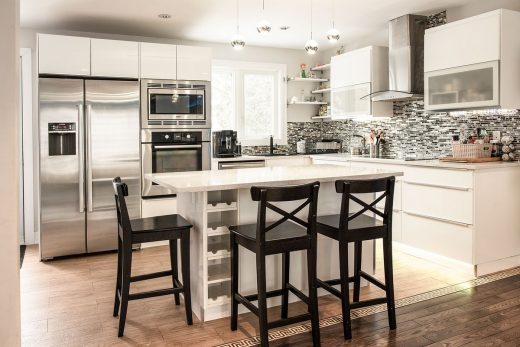 image source : pixabay.com
How Much are Home Renovation Costs?
Whether you want to spruce up your bathroom with a new backsplash or completely gut the kitchen, home renovation costs can be expensive. The average cost of a home renovation or repair will depend on a few different factors, including:
The Scope of the Project
Materials
Labor
Permits and Fees
Contractor Fees
Overall, one of the most important factors determining the amount of money you will pay to renovate your home is the project's scope. If you are planning to do some extensive work on your house, you can expect to pay an arm and a leg – because larger projects generally cost more money than smaller ones!
Keep reading to learn more about home renovation costs and more. You may be able to get a better idea of how much it will cost to tackle the project you have in mind!
What is a Realistic Budget For Home Renovation?
Truth be told, your budget will be affected by the amount of work that needs to be done and the type of renovation project you are trying to accomplish. Before you can create a budget, you will need to establish the scope of the project. If you have a clear understanding of the entirety of the project, you will be able to create a list of the necessary materials and decide if a contractor will be necessary to handle the workload.
Generally, it can be smart to plan ahead and get multiple quotes from different contractors. That way, you can shop around and ensure you receive a fair price for the estimated labor and materials.
If you are planning ahead and want to set aside a little bit of money for a particular project, the majority of home renovation experts recommend creating a contingency fund of at least 10% of the estimated project cost. If the project goes a little bit over budget, you will have a cushion to fall back on!
What is the Average Cost of a Home Renovation?
According to Architectural Digest, you can obtain a cost estimate by square footage, room type, and project. For example, the average cost of a kitchen renovation is around $25,000. The larger your kitchen is and the more work you plan to do, the more you can expect to spend. Typically, kitchen and bathroom remodeling costs tend to be more expensive than other types of home renovations because they involve plumbing and electrical. Additionally, they can involve upgrading cabinetry and appliances, which is generally quite expensive.
If you want high quality appliances or cabinets, you can expect to spend a lot more than $25,000 on your kitchen renovation! So, if you are planning to incorporate some home renovation costs into your budget this month, make sure to consult with a contractor and establish a project goal. Some contractors recommend calculating renovation costs based on the rooms you wish to renovate rather than on the room's square footage.
Are Contractors Expensive?
It depends. Contractors can be more expensive than doing the work yourself, but in some cases, they can be necessary if you do not have the time or expertise to finish a project on your own. Make sure to consult with a few different contractors and obtain multiple quotes. A contractor with more experience will be more expensive, but if you want to tackle a complicated renovation, it can be worth it to splurge.
Additionally, many contractors have built advantageous relationships with suppliers in the area, so they can often get a better deal on materials! Let's face it, no one wants to spend a couple of grand at Home Depot if it's not necessary.
What Can I Do if I Can't Afford My Home Renovation Costs?
If you are struggling financially, but you need to repair a leaky faucet or roof, you may have a few different options available. If you are a vehicle owner, you can apply for title loans, which are a collateral-based loan that can allow you to access a portion of your vehicle's available equity. If you are a homeowner, you can apply for a HELOC, which is a home equity line of credit. A HELOC can allow a homeowner to borrow against their home equity and access cash for home renovations.
If you have a decent credit history, you can also apply for an unsecured personal loan through a bank, online lender, or credit union!
Comments on this guide to home renovation costsarticle are welcome.
Home Renovation
Home Renovation Posts
Home Renovation Tips to Keep in Mind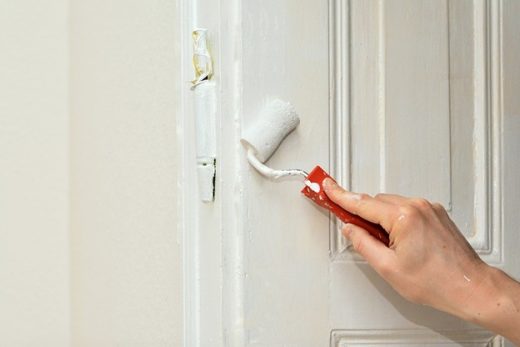 Making Your Home Renovation Hassle Free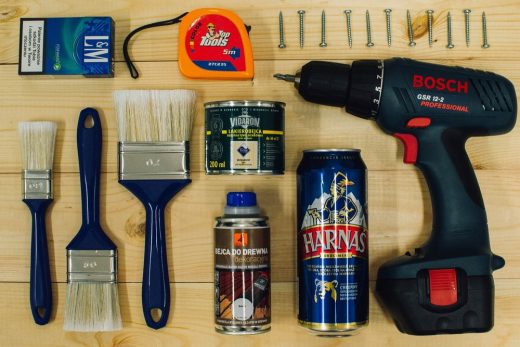 Get Inspiration From Tiny House Designs
Home renovation and roof replacement estimate tips
Energy-Efficient Home Renovation Project
How to Fund Your Next Home Renovation
Building Articles
Residential Architecture
Studio Loft, Izmir, western Turkey
Design: Yerce Architecture & ZAAS, Istanbul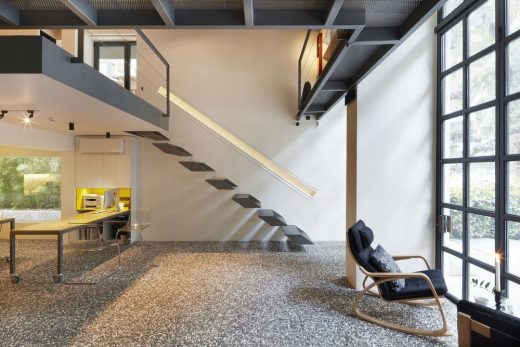 photo : Yerce Art Photography – Emin Emrah Yerce
Studio Loft Izmir
Comments / photos for the Home renovation costs page welcome