Home renovation tips to keep in mind guide, Future house design, Online property advice
Home Renovation Tips to Keep in Mind
8 Sep 2021
Home renovation is easier said than done, especially when you're on a budget and want to avoid unnecessary costs. First and Main Management Team advises preparation is key because the home renovation project may result in unforeseen expenses and issues that could overcomplicate everything without taking full stock of your situation. However, with some oversight and careful planning, you can minimise costs without cutting corners.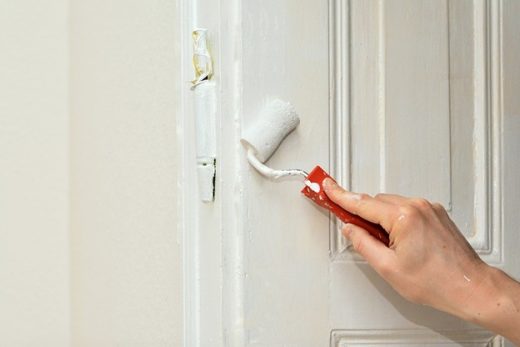 Here are seven tips we learned from experts for home renovation projects on a budget.
Start With a Fresh Coat of Paint
It's easy to underestimate the effectiveness of a fresh coat of paint. But painting a room is an affordable way of transforming the ambiance and atmosphere of the house without spending a fortune. You could paint the walls yourself as part of a DIY project over the weekend. This ensures the money isn't spent on hiring professionals to conduct the renovation, albeit that would result in a more thorough job.
Consider trying different colours of paint to spruce up the room.
Refinish the Kitchen Cabinets
The kitchen is an important area of the house when it comes to renovation. However, new appliances and cabinets can be very expensive. The good news is that refinishing surfaces is a relatively affordable remodelling technique to apply. All you have to do is lightly sand the cabinets with 120-grit sandpaper and then applying the new finish. This can allow homeowners to achieve the look and feel of a completely new cabinet without spending on one.
Pro tip: Note that painting your house will also affect how the light fixture will look. This means you may have to find room in your budget for brand new light fixtures to ensure they are compatible with the paint. Consider opting for a black and white palette if your budget is tight. This tried and tested combo will give your house a modern look and nicely with most interior decor projects.
Budgeting for Electrical Work
If you live in an older home, it may be a good idea to rewire the home. A professional electrician should carry out this step because of the safety implications involved. The costs of rewiring the house may be very high, but it's worth it. If you're in need of financing this project, consider applying for a small loan. Many lenders are more than happy to consider applications for home renovation projects, even if the applicant has a less-than-good credit score.
Declutter the Kitchen
And while you're at it, consider decluttering your kitchen to make the best use of your storage cabinets. The kitchen is one of the busiest areas of the house, and, as such, is filled to the brim with ingredients, appliances, and shopping bags. This can create all sorts of problems, such a storage issues, and make it difficult to find items.
If you're on a low budget, consider buying used cabinets from vendors in your area. You could also consider building a DIY kitchen cabinet – but this will require above-average skills with carpentry as well as access to power tools. In such a case, you may be better off buying a brand new DIY cabinet.
Uniformity with the Flooring and Home Decor
Floor renovation projects are rather expensive and if your budget doesn't allow it, then you should make sure that everything else in your house aligns with the colour palette of the flooring. With that said, there are many cheap fixes you can make in your house without spending your hard-earned cash. For instance, instead of investing in expensive flooring, you can buy safety flooring online, ensuring both safety and affordability in your home upgrades. With that said, there are many cheap fixes you can make in your house without spending your hard-earned cash.
Add an Outdoor Entertaining Area
Consider adding an outdoor entertaining area if you have space in your backyard. This small, but useful renovation of your house can easily increase the sales value of your house. Buy some affordable furniture (that can withstand outdoor elements), some outdoor lighting, and you'll find a nice spot for a BBQ get-together with extended family members.
Use DIY Where You Can
If you're good with a brush and know your way around woodworks, you can probably do these jobs yourselves to save money. You can also ask family and friends to help you with small tasks such as gardening and planting trees.
With that said, always hire professionals for plumbing, structural, and electrical work in your house and try to get a few quotes from different contractors. Doing your research about contractors early on can save you a lot of money (and headache) spent on labour.
Home Renovation Tips to Check Guide
There are several ways of renovating your house without overspending. The key to success is to take a bird's eye view of the house and then to renovate each aspect of your house individually.
Comments on this guide to Home renovation tips to keep in mind article are welcome.
Home Renovation
Home Renovation Posts
Home Renovation Tips to Keep in Mind
How to Fund Your Next Home Renovation
Building Articles
Residential Architecture
Studio Loft, Izmir, western Turkey
Design: Yerce Architecture & ZAAS, Istanbul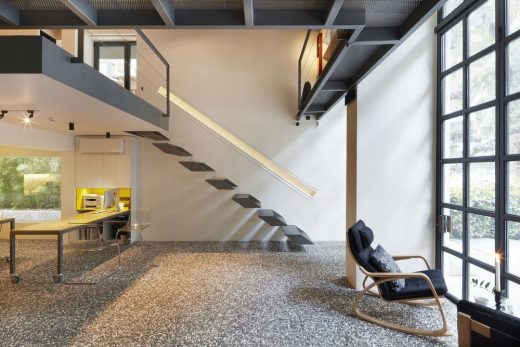 photo : Yerce Art Photography – Emin Emrah Yerce
Studio Loft Izmir
Comments / photos for the Home renovation tips to keep in mind advice page welcome