New tiny house designs you can get inspiration from, Small home buying advice
4 New Tiny House Designs You Can Get Inspiration From
27 June 2022
You don't need to have a massive house to have one that's designed nicely. Because of the negative impact that large housing estates can have on the environment, more and more people are building 'tiny homes'. Some of these homes are built inside old shipping containers, while others are made from wood and even metal.
If you have a small house and want to look at other House designs or just want to build a new house, then tiny home designs are worth considering. This post will explore four tiny home design ideas: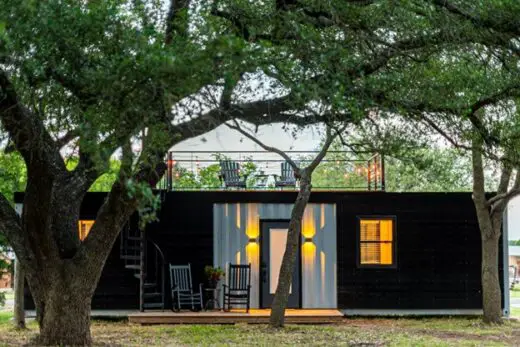 Sustainability
As mentioned in this post's introduction, a lot of people are building tiny homes because they want to reduce their environmental footprint. This 'trend' is called being sustainable and involves using only recycled and natural materials to build one's home. You can incorporate this into your home's design by reusing and recycling as many materials as you can. For example, if a tree dies or falls over in your backyard, then you can convert the wood into a table. Incorporating sustainability into your home's re-design or construction gives you a way to contribute to the environment and help protect the environment.
Transportation
Another tiny house trend is the construction of portable and movable tiny houses. According to a post on tiny homes by Off With The Grid, transportable tiny homes can help you to get off the grid, which means living away from society, in the woods, or on the road. If you are considering building yourself a tiny house, then building one that's transportable is a great way to maximize the enjoyment that you derive from it. The ability to transport one's tiny home makes it possible to live a nomadic lifestyle, though one does need a vehicle that's large enough to transport the tiny home in order to move it.
Containers
If you don't want to move around and want to keep your tiny home static, then it's worth considering investing in a shipping container. It is very easy to convert a shipping container into a tiny home. If you don't want to do this yourself, then you can pay for a tiny home design company to do it for you. In terms of re-designing one's home, there's a lot that you can learn from using shipping containers to build a home. Again, it comes back to repurposing and recycling materials. Repurposing industrial materials can be a great way of re-designing your home.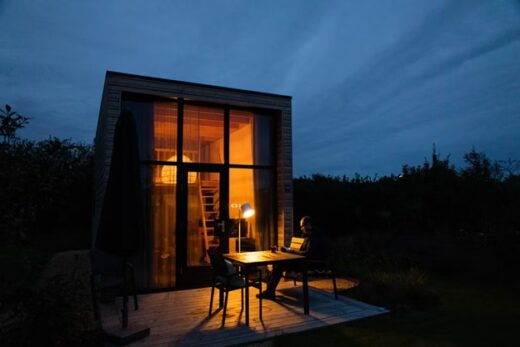 Self-construction
If you want a tiny home, then why not build it yourself? A very popular trend in the construction of tiny homes is self-construction. Not only do you get to derive a lot of satisfaction from knowing that you have built your own home, but it also gives you a project to dedicate your time to. If you intend on building a tiny home or even owning one, unless it's transportable then you will need to own land or have a landowner's permission to build a tiny home on their property.
Tiny homes are a great way of reducing one's impact on the environment. If you want to live your life in a way that's quiet and doesn't harm the world around you, then it's worth investing in a tiny home.
Comments on this Tiny House Designs You Can Get Inspiration From article are welcome.
Things to consider when selling to cash house buyers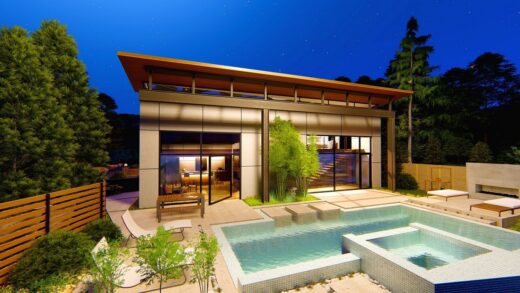 UK homeowners unhappy with their homes
Do architects make good real estate agents
How Much Does Home Design Affect the Property Valuation?
Top 5 questions to ask before you buy next door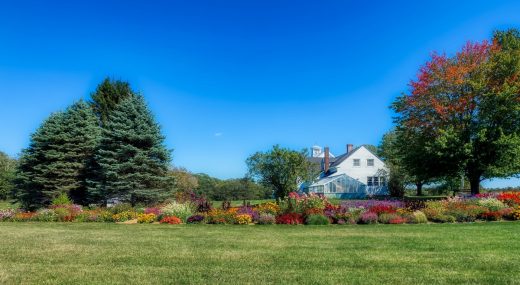 Building Posts
Residential Architecture
Island Rest, Isle of Wight, England, UK
Design: Strom Architects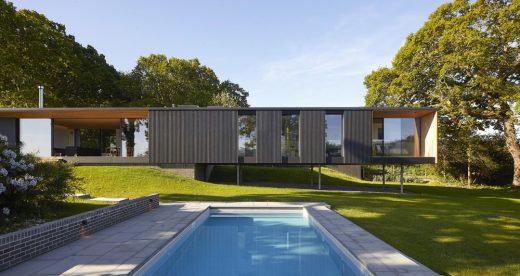 photos by Nick Hufton, Al Crow
Island Rest Isle of Wight Residence
Comments / photos for the New Tiny House Designs You Can Get Inspiration From page welcome