Popular new house designs tips, Moving and storage services, Online property move advice
Popular New House Designs
10 June 2023
If you're planning to build your own new house, you'll want to familiarize yourself with the popular new house designs to ensure your home fits in with the prevailing trends. Of course, you can always choose a design that isn't trending, but if you want or need to sell your house in the near future, a quirky, off-trend design might prohibit you from getting full price. Here are some popular house designs as selected by experts in the moving and storage services industry.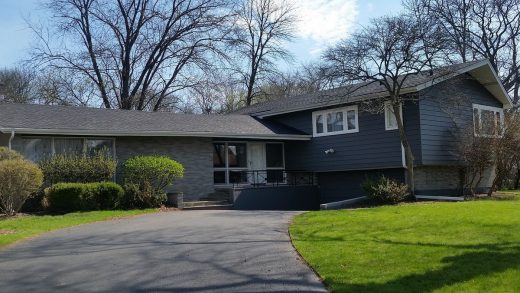 Popular New House Designs Guide
Curves
Architectural curves have made a big comeback in the past couple of years, whether they're seen in arched openings, curvy walls, or barrel-vault ceilings, new house builders (and buyers) are eschewing all straight lines in favor of the bendy look. This trend is even extending to furniture and furnishings, with curvy chair backs and arched porch coverings.
Most house builders are incorporating curves as a surprise element in the overall house design, which means there will still be some traditional features on a house with a curve thrown in here and there. The result is an interesting architectural appearance that's fun to look at and even more fun to decorate. Lighting is a great way to highlight the curves of your house to make sure they stand out even more.
Indoor Nature
Homeowners are finding comfort in bringing aspects of nature into their homes. Rather than just mimicking the colors of nature, which has been a trend in the past, homeowners are increasing their connection with their outdoor environment by incorporating design elements like maximizing sunlight, emphasizing fresh air, and integrating as many plants and vegetation components as possible.
Designs that focus on bringing the outdoors inside include oversized windows and skylights, sliding glass doors throughout the house, indoor planters with live regional plants, and even potted trees. Rustic hardwood floors, timber ceiling beams, and muted earth tones round out the efforts to make the interior of a home feel and look like the exterior surroundings.
Outdoor Luxury
In what might seem like a contradiction, another trend in building design is bringing indoor luxury outside. Homeowners are looking to design their patios and backyards in the same way that they design their interiors. They want comfortable couches, attractive fire pits, outdoor kitchens, magnificent grills, and other elements that make living outside as great as living inside.
Pools, hot tubs, and other water elements are also popular right now as part of home design. As people began spending more time at home during the pandemic, they realized that they wanted a space that they could relax and be comfortable in even if they were forced to stay there indefinitely. As a result, amenities such as pools and hot tubs became hot sellers, a trend that continued into 2023.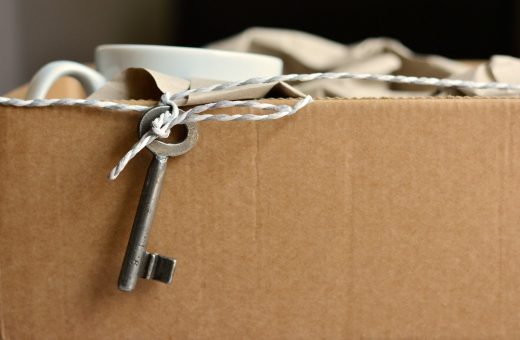 Conclusion
As you think about your dream home, consider these new home designs that are currently popular and put your own spin on them to make your house your own. You won't be disappointed if you incorporate some of the design elements listed here and you might even be pleasantly surprised at how they can enhance your at-home life.
Comments on this guide to Popular new house designs article are welcome.
Moving Home
House Moving Posts
Ultimate maintenance checklist for smooth move in
Avoiding common moving mistakes
Ultimate moving checklist for stress-free move
Building Design
Residential Architecture Articles
100% wooden house, Montlouis-sur-Loire, France
Design: LOCAL and Suphasidh Studio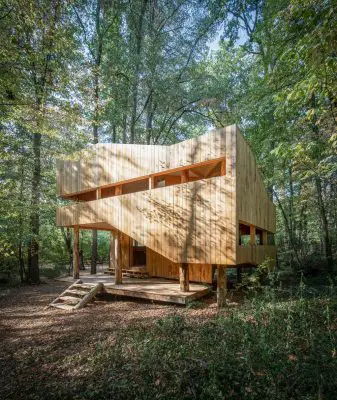 photo : Atelier Vincent Hecht
100% wooden house Montlouis-sur-Loire
Comments / photos for the Popular new house designs advice page welcome