8 tips for designing a great deck at home guide, Melbourne decking construction, Victoria property patio build advice
8 Tips for Designing a Great Deck
11 Feb 2022
A deck is more than just a location in your house. It is the one place where you can relax, unwind, alone or with your family, hold a night of drinks and BBQ for your closest friends, and entertain guests. It is also a deep rooted Aussie tradition. If you're currently looking for 'deck builders near me,' this article is for you.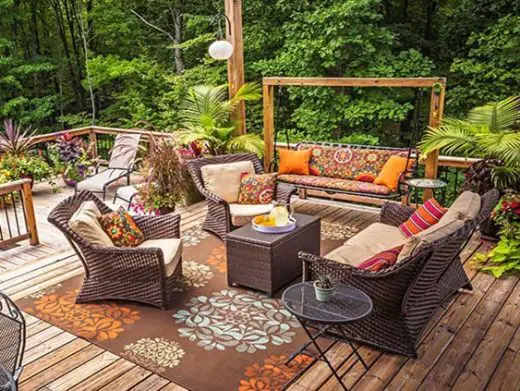 Tips for Designing a Great Deck at your Property
Decking helps add a certain level of appeal to your house. Decking constructions in Melbourne can help you design the perfect deck. You can get in touch with them and discuss your ideas and they can help turn your dream deck into a reality.
You can also ask for recommendations. Since most Australian homes feature a deck without fail, it's easier to get recommendations from friends, family, and especially neighbours. It's quite possible that your neighbor's property's layout is similar to yours and hence they can help you with pros and cons. Having a heads up on what to look out for gives you a hidden advantage and fastens things a little as you know what to avoid. If they also hired someone to design their deck, you can do the same or at least consider it.
Your answer to how to find 'deck and pergola builders near me' can be answered in this article as we discuss what are the things you must keep in mind when designing your deck. So if you do find builders near you, you know the right questions to ask!
What Makes a Good Designed Deck?
You will be required to choose from a few different deck handrail ideas when you're building a deck or remodelling it. Your first thought will always be to cover the space available to you. Is it a compact cozy space, or do you have a long and wide space that allows you to do more? The interior of your home, or rather it's style will also play a part in your deck designing process.
You need all the rooms and spaces in your house to complement each other in a way that the collective look of your property stands out. These two points mentioned above should be considered before you start working on anything. You can hire a professional who can help you design your needs better.
What Materials Can Be Used To Make A Deck?
Many species of wood make for good materials with promising results to make a deck out of. Deck framing is the actual structure of the deck that is made with boards. Pressure treated lumber is used commonly for this.
The chemical preservatives used in pressurized lumber makes sure that it will outlive other materials that can be used for framing.Steel framing is another option that is used only when the owner is concerned about style, durability, and strength. Otherwise, it is rare to find any other material that is used for framing.
8 Deck Designing Tips
If you've decided to design your deck, you must take these points into consideration. They cover things from permissions and regulations to space requirements.
Consider all rules and regulations:
There are usually a few rules that you need to abide by when designing a deck. One must make sure that they've done their research on building codes and are prepared for any setback requirements. It is absolutely crucial that you keep in mind that structural requirements are very important.
A deck should be designed just how you would design a new room. After all, it is as good as a room in your house. It's not advised to end a deck in the middle of the window, you must have some space in between!
Height in terms of the main floor:
Your deck should be at least one inch lower than your main floor. It can even go up to seven inches. Snow season can be tough and when you have a deck that fits well when it comes to the height requirements, a bigger step can be facilitated through the deck.
You need to figure out how much space you have for your deck. You also need to come up with your designs beforehand when it comes to what all will your deck hold (i.e furniture, if any). Decide if you want tables, or a grill and BBQ set-up, and where will the stairs be if you decide to have a couple of them.
You must always keep a two foot increment to be on the safer side. One must know that the common lengths of a deck board is eight, twelve, and sixteen.
Twelve feet is an ideal option for decks as anything less or equal to 8 makes it difficult to accommodate furniture or any arrangements.
You can break up the common rectangle deck and get some extra space. This can also allow you to have some fancy arrangements like a bar, and outdoor kitchen, or even an outdoor dining room.
Deck railing should be thought of and decided with several things in mind. It's best to always go for a wooden railing for the authentic and rustic touch of a well made deck!
You're well equipped factually to start designing your deck. If you're looking for 'deck builder near me prices', then it's time to find the best professional deck stylist fit for you.
Comments on this 8 Tips for Designing a Great Deck article are welcome.
Decking
Decking Posts
How much does it cost to build a deck
Tips for building a good looking deck
Tips for staining a previously wooden deck
Best lights options for decks terrace lighting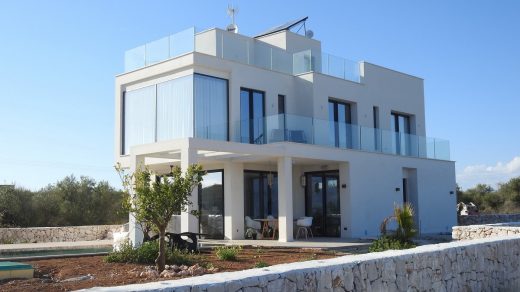 Property
Residential Architecture
Comments / photos for the Tips for Designing a Great Deck page welcome