Best lights options for decks guide, Terrace lighting advice, Outdoor space design decor
Best lights options for decks
2 March 2022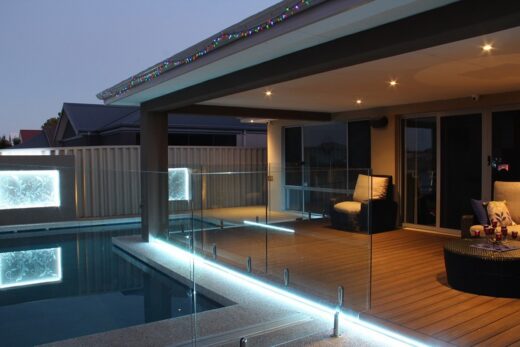 Decks are a vital part of our homes. If you decorate your deck and make it look aesthetically pleasing, it will affect your whole house. Your home will look more well-kept and organized. Well-decorated decks make an impression on your guests that your home is luxurious. Hence, it would be best to leave your deck simple and always try to incorporate items that compliment your home and deck. Here we will guide you over what lights you can use to illuminate your deck so that you can relax at night as well without having to sit in total darkness.
Surface-mounted lights
The most basic type of lighting you can place on your deck is the surface-mounted lights. These lights are simple and complement the minimalistic aesthetic. You can place them wherever you desire. It's really easy to implant them as they can be directly attached to the surface where you want them to be. They are bright and can provide you with excellent visibility.
Surface-mounted lights are affordable as well as they are used almost everywhere. You can choose the light of your choice. They come in different colors, so it's wise to choose a color that will be easy on the eyes and go with the aesthetic of your deck. The deck shoppe is a great place to gain an insight about deck decor.
Flush mounted lights
Flush-mounted lights look more elegant and are on the pricier side. They are mounted directly on the ceiling and can provide you with excellent light. You must choose the right light for you according to the aesthetic you are trying to establish around the deck, as lights can affect the space's ambiance a lot. These lights are useful if you have a roofed deck as the light is placed on the ceiling. They give off an elegant vibe and make the place look classy and luxurious.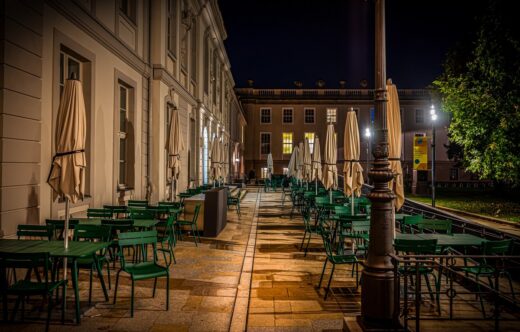 Path lights
Path lights are also known as sidewalk lights. Ever wonder how some people manage to make their home look so dreamy? Well, it's because they use things such as path lights. Path lights are great whether you have a simple patio or a roofed patio. They make the place look enchanted as they light up the pathway to your house or deck. It is mesmerizing and makes your home look well designed at night. You are sure to catch every passerby's attention if you invest in these lights. These lights are expensive as they are waterproof and don't easily get damaged by rain. However, they are a wise investment if you want to add an extra element to your home.
Path lights are great as they also lighten up your path and prevent you from getting bitten by an insect at night. If you happen to get out at night, then you will be carefree of getting attacked by a vicious insect on your way out. These lights keep you safe while providing the ultimate aesthetic to your home.
LED strip lights
LED strip lights are the most important lights these days. LED lights are everywhere; they are inside rooms, vehicles, frames, etc. These lights are funky and make your deck look more futurized. The best part about these LED strip lights is that they come in various sizes and colors. You can place any color you want as they have a vast range of colors, unlike the other lights mentioned above. Led strip lights are great and tend to last very long. You can buy these lights online and place them by yourself. The method of installing them is really easy, and you don't need to hire someone to help you out.
Conclusion
Are you someone who likes to decorate your home and constantly improve various parts of your house? Then it would help if you didn't miss out on decorating your deck. Decks can mark a long-lasting impression on your visitor; hence you mustn't overlook it. Here we have mentioned various lights you can use to decorate your deck.
Comments on this guide to the best lights options for decks: terrace lighting article are welcome.
Lighting Articles
Lighting Posts
Getting your home filled with light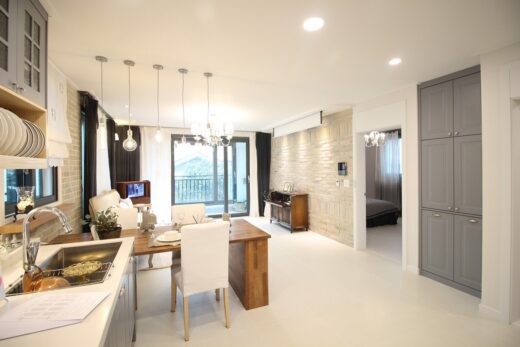 How Lighting Influences Mood and Productivity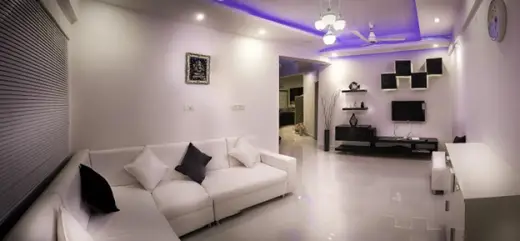 Tips To Choose the Right Lighting for Your Home
How to Use Lighting, Space and Material in Architectural Design
Building Articles
Residential Architecture
Comments / photos for the Best lights options for decks: terrace lighting advice page welcome