Driveway Construction, House Entrance Paving, Interlocking Paver Stones, Property, Building
An Option For A Beautiful Driveway Guide
Interlocking Paving Stones: Homeowners Property Advice Article
16 Feb 2019
Good Driveway Paving Guide
A home's driveway plays an important part in the aesthetic appeal of a house. The traditional paving options for driveways have been concrete or asphalt. However, these options, while practical, often leave people uninspired. There is now another beautiful and practical option: interlocking paver stones.
Interlocking pavers are manufactured and are extremely durable. Pavers are most often made of concrete, natural stone, or brick and they do not require the use of mortar. They are available in a wide variety of patterns and colors, and open up a whole host of design possibilities.
They can be set in geometric designs or laid in curved or straight lines. Colors can be coordinated with the home's exterior colors and the same or complementary color bricks can be used in landscaping. This can really kick it up a notch, increasing curb appeal and market value, while setting a house apart from its neighbors.
Successful installation of a driveway using interlocking pavers requires proper preparation prior to installation. Just as with a poured concrete driveway, the first step in using interlocking pavers is to build a solid base. This will require at least 12 inches of excavation of the area to be covered. Prior to digging, utility companies should be contacted to make sure that the excavation does not damage anything.
Following excavation, the area should be covered with a 6 inch layer of crushed stone. The crushed stone has sharp edges that will bind together, forming a firm base. River stone, because of its rounded edges, is not feasible for this purpose.
This layer of crushed stone must then be compacted with a plate compacter, both laterally and lengthwise. It is preferable to compact only 3-4 inches at a time, as most compacters only work on the top 4 inches.
Once the stone has been compacted, a layer of sand is added. Edging should be installed around the perimeter of the driveway to hold the stones in place. You are now ready to install the interlocking paving stones. After setting the stones in, the cracks between them are filled with appropriate joint sand and tamped down again with the compacter.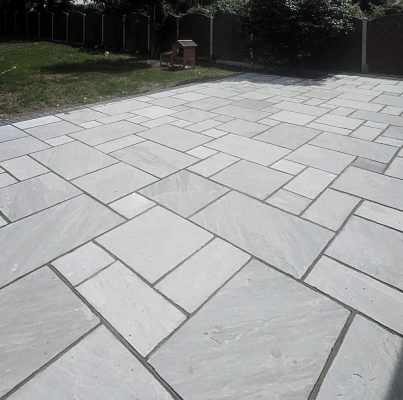 There are several advantages to using interlocking pavers for driveways. When installed properly, the pavers will join, forming a solid whole. They won't settle or crack during cycles of cold and warmer weather, as both asphalt and concrete can. Interlocking pavers have the ability to transfer weight and stresses laterally, spreading the load over a larger area. This allows heavier loads and traffic over the driveway which would normally require reinforced concrete.
Pavers require little to no maintenance. Sweeping and periodic power washing can be used to keep them clean. Some types of pavers can be sealed to increase longevity and maintain beauty. Ideally, concrete pavers should be resealed approximately every two years, especially in areas of heavy traffic.
With proper installation and minimal care, interlocking paver stones can enhance the appearance and value of your home, while giving you many years of dependable use.
Embrace Concrete's Versatility
While concrete will be used for the main structure, it can also be used in other areas. These include outdoor furniture, stamped concrete walkways, and walls to section off the exterior compound.
Comments on this guide to beautiful driveways article are welcome.
Driveways
Driveway Design and Maintenance
Top 5 reasons your driveway has cracks
Building Articles
Rothco, Smithfield, Dublin 7
Design: ODOS Architects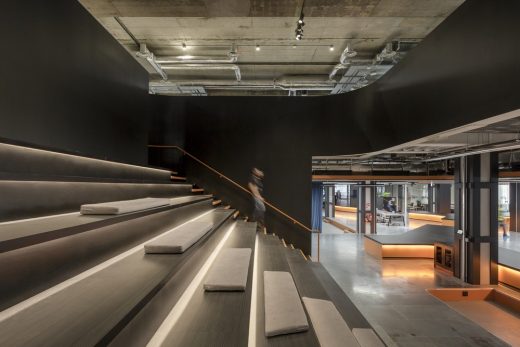 photograph : Ste Murray
Rothco Building
Comments / photos for the An Option For A Beautiful Driveway advice page welcome