How much does it cost to build a deck guide, Online property decking advice, Home outdoor space
How Much Does It Normally Cost to Build a Deck?
22 April 2022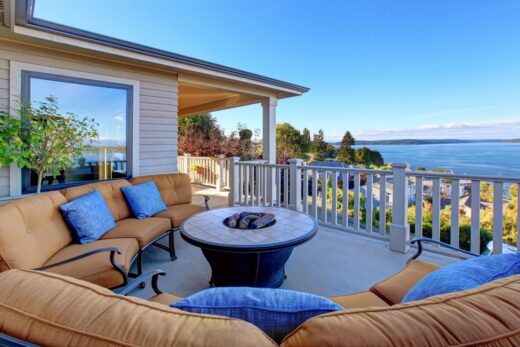 Believe it or not, the return on investment (ROI) for building a deck is over 100% of its value.
When you build a deck, you add a great entertaining space as well as aesthetic appeal. You're also increasing the square footage of your home. During the warmer months, everyone can eat and relax outside rather than crowd the rest of the house.
But how much does it cost to add a deck to your home, and is it worth it?
Here's what you need to know.
The Cost of Building a Deck
The average cost to build a deck is over $14,000. The actual cost to you is dependent upon a number of factors.
Many contractors will charge based on square footage, so larger decks will cost more. Your decking materials will also play a role, but you'll want to consider other factors with this.
For example, wood decks may be less expensive, but they will require regular staining, sealing, and upkeep. They will typically last around 10 to 15 years.
Composite decks are made from plastic and wood and help you avoid the splinter problem. They can last from 25 to 30 years.
You might pay a bit more for a steel deck, such as those here. Yet they can last for over 30 years and are relatively maintenance-free. The long-term value should be weighed when you're considering deck material.
Lots of folks like to incorporate add-ons to their decks, and there is no shortage of options to choose from. They will, however, contribute to the overall cost of the project.
For example, you may wish to add built-in planters, custom post caps, or a privacy fence. You may also wish to add an awning or outdoor seating.
All of these additions will make your space more attractive, usable, and comfortable. You'll need to be sure you let your contractor know what you want before they provide an estimate.
Affording a Deck
Many individuals know that building a deck is a great investment in the value of their home. Yet they may not have the cash on hand to make the improvement.
Some individuals may choose to take out a home equity line of credit, or HELOC. This is a loan against your home equity that gets repaid over time and is used for home improvements.
Similarly, a cash-out refinance allows you to replace an old mortgage with a new one with a larger amount. This is a great option when interest rates are low.
The funds that become available with a cash-out refinance can be used or anything. So, if you want to use some of the money for outdoor furniture, you can really make your backyard space special.
You may also choose to take out a personal loan or construction loan to finance the project. It helps to talk to a professional mortgage broker about the best option for you.
Time to Build a Deck
When you're ready to build a deck, there is no shortage of beautiful options. With the right materials and the right contractor, you could be on your way to the yard of your dreams in no time.
Don't stop getting smart about your home now. For more great advice, read our blog today.
Comments on this guide to how much does it cost to build a deck article are welcome.
Decks
Decking Posts
8 Tips for Designing a Great Deck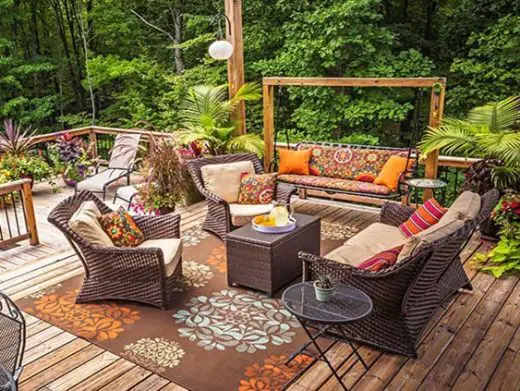 Tips for staining a previously wooden deck
Property
Residential Architecture
Comments / photos for the How Much Does It Normally Cost to Build a Deck advice page welcome