Spanish Architecture News 2021, Building Projects, New Construction Design, Property Images
Spanish Architecture News
Contemporary Building Development in Spain – New Built Environment Updates
post updated 5 May 2021
Spanish Architectural News
Spain Architectural News, chronological:
Spanish Architecture Designs – chronological list
For the latest residential properties in Spain follow this link: Spanish Houses
29 Apr 2021
Anticovid 19 Municipal Offices, Michelena, Pontevedra, north east Spain
Design: NAN Arquitectos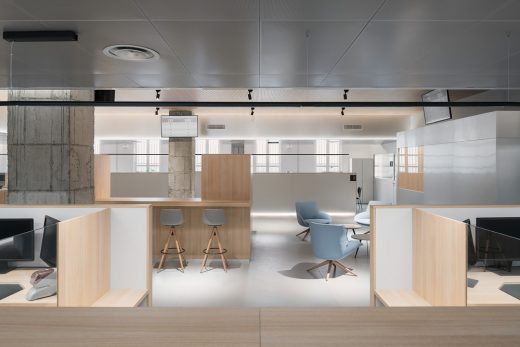 photograph : Iván Casal Nieto
Anticovid 19 Municipal Offices, Pontevedra
Due to the health crisis caused by covid-19, the municipal government decided to adapt its facilities to the new situation. In this context, the aim with Anticovid 19 Municipal Offices was to guarantee the safety of both workers and users who access the facilities.
20 Feb 2021
Oasis Lanz Beach Mate, Lanzarote
18 Feb 2021
Power Electronics Factory, Valencia
17 Feb 2021
Seafront of Las Palmas de Gran Canaria
14 Feb 2021
Helga De Alvear Art Museum, Cáceres
12 Feb 2021
House of Sand, Valencia
7 Feb 2021
La Palometa, Castellón de la Plana
11 Nov 2020
Car Collector Pavilion, Costa Brava, Catalonia
Architects: Borgos Pieper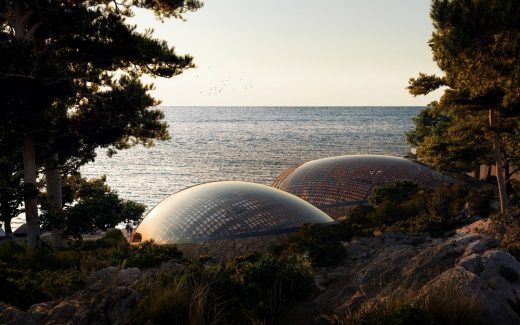 image : Borgos Pieper
Car Collector Pavilion, Costa Brava
Set within an idyllic rural estate nestled into the hillside is this Car Collector Pavilion home to a private collection of vintage and contemporary automobiles. Working together with a passionate car collector who owns a rural estate we have finished the design of two spaces for the growing collection of vintage and contemporary automobiles.
6 Nov 2020
House Of The Silence, Valencia, eastern Spain
Design: Fran Silvestre Arquitectos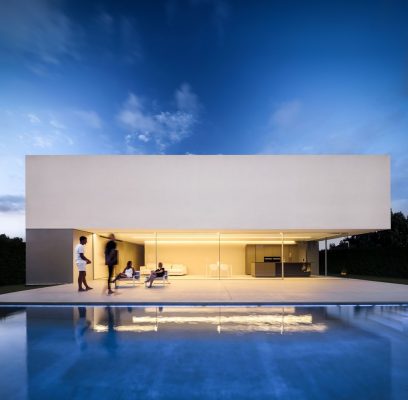 photo : Fernando Guerra, FG + SG
House Of The Silence, Valencia
27 Oct 2020
Villa K, Mijas, Malaga, southern Spain
Design: Marion Regitko Architects + Igloo Design



photo : Fernando Alda
Mijas Property
30 Sep 2020
VIVOOD Landscape Hotel, Alicante
25 Sep 2020
La Hermosa de Alba Restaurant, Santander
3 Sep 2020
BioCruces Institute HQ in Barakaldo – award news
5 Aug 2020
La Caseta Ribarroja del Turia, Valencia
25 July 2020
House Of The Sun, Marbella, Costa del Sol, Andalucia, Southern Spain
Design: Fran Silvestre Arquitectos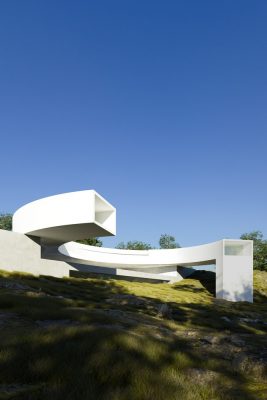 image from Fran Silvestre Arquitectos
House Of The Sun in Marbella
Fran Silvestre Arquitectos have always been fascinated by the work of Andreu Alfaro "The door of the Universe" made in 1983. A circle rotated and suspended over a square.
27 July 2020
House in Portixol, Palma de Mallorca
27 July 2020
ZOOCO Studio Interior in Santander
13 Mar 2020
Txalupa Gastroleku Restaurant in San Sebastian
11 Mar 2020
Jané Winestore, Tarragona
Architects: Chu Uroz & Carmelo Zappulla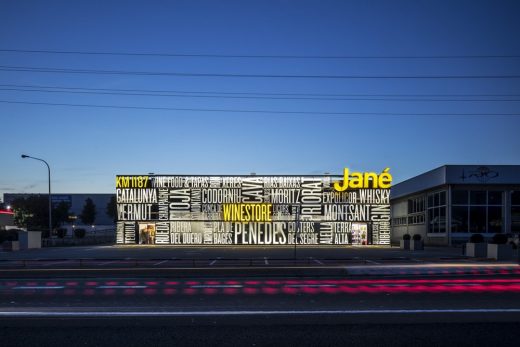 photograph © Adrià Goula
Jané Winestore in Tarragona, Costa Dorada
A pop operation that goes back to the iconic Las Vegas signage has inspired the new image of this liquor store that reaffirms its origins. The disposition of the internal elements with a cabinet character allows us to classify the wide variety of beverages that are housed inside.
23 Feb 2020
La Pobla de Vallbona Social Center, Valencian Community, eastern Spain
Architect: Alberto Facundo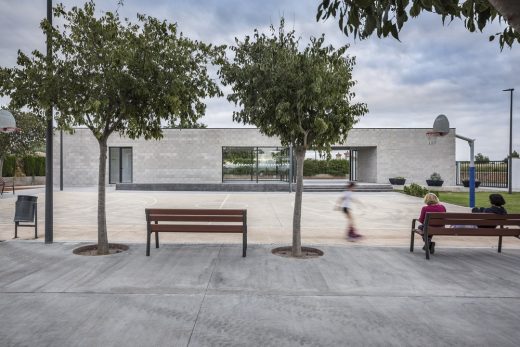 photograph : German Cabo
La Pobla de Vallbona Social Center in Valencia
This project came from the need to creating a space that covers the neighbourhood's demands of the private residential area of Pobla de Vallbona, Valencia.
8 Feb 2020
Picasso Towers Malaga Property, Costa del Sol
21 Jan 2020
MJ House in La Cerdera, Province of Lleida
18 Jan 2020
Alma Hotel at the Porcelanosa HQ near Valencia
More contemporary Spanish Architecture News on e-architect soon
Spanish Architecture News 2019
25 Nov 2019
Wonders Shoe Shop in Elche, Alicante
16 Oct 2019
Piur Pizza Restaurant in Valencia
23 Sep 2019
New House in Santa Pola, Baix Vinalopó, Valencian Community, Spain
Design: Fran Silvestre Arquitectos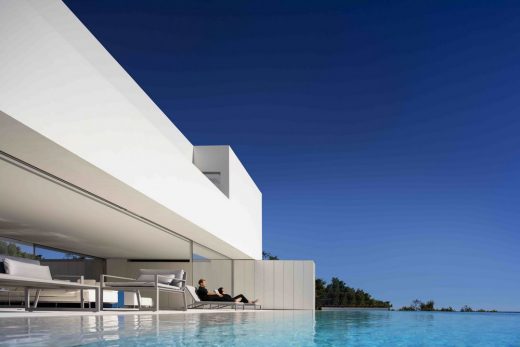 photo : Fernando Guerra, FG + SG
New Property in Santa Pola
The house, located in front of the island of Tabarca, makes sense understanding the place in which is set.
10 Sep 2019
Óptics Lafuente, Pontevedra, Northwest Spain
Design: NAN Arquitectos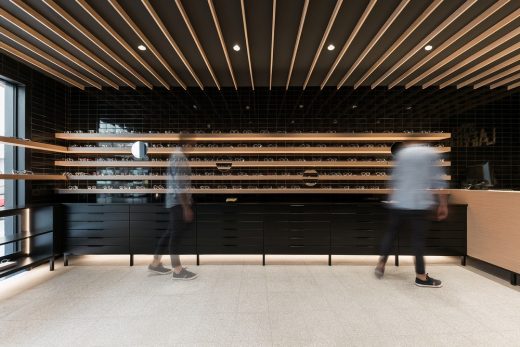 photograph : Iván Casal Nieto
Óptics Lafuente Pontevedra
Both the interior and exterior vertical walls are covered with gloss black ceramic, providing a very homogeneous appearance.
4 May 2019
The Quarry House in Valencia
15 Apr 2019
Hotel Mercer 5*, Seville, Southern Spain
Architects: Cruz y Ortiz Arquitectos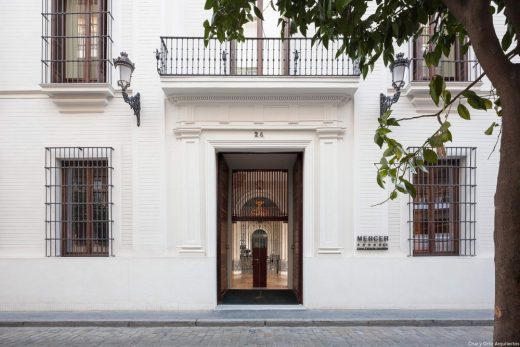 photo © Manolo Espaliú
Hotel Mercer 5*
This architectural project consisted of the transformation of a XIX century palazzo into a boutique hotel with only 12 rooms.
More new Spanish Architecture News welcome for consideration
Spanish Building News 2018
27 Sep 2018
Cocktail Station, San Sebastián
Design: Mecanismo Architects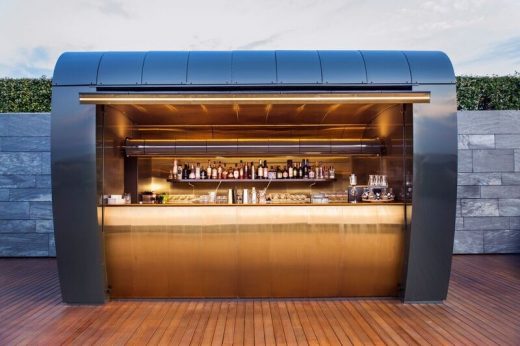 image Courtesy architecture office
San Sebastián Cocktail Station
Mecansimo results from the combination of a profound interest in materials and a careful execution of ideas, all this developed with a clear obsession for investigation and innovation of new concepts.
27 Sep 2018
Family House in La Cerdanyav
23 Sep 2018
Hotel Akelarre, San Sebastián, Gipuzkoa, Northern Spain
Design: Mecanismo Architects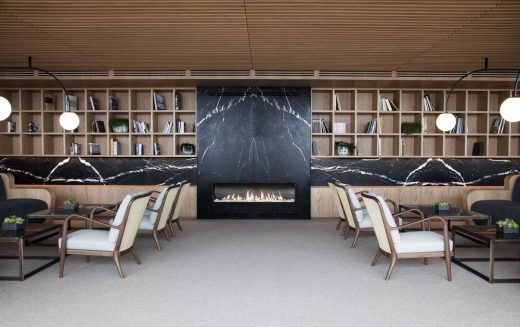 image Courtesy architecture office
Hotel Akelarre, San Sebastián
The is the result of a more than forty years of identity and development, blending between tradition and time with the obsession for investigation and innovation.
7 Sep 2018
The Oslo House in Alicante
24 Aug 2018
Casa de Campo en Las Herencias, Toledo
9 Jul 2018
Copisteria Bou Shop, Tarragona
Architects: deardesign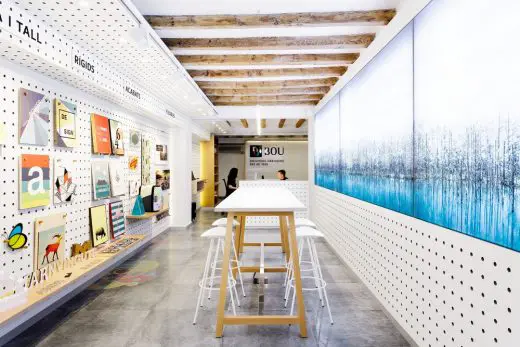 image Courtesy architecture office
Shop in Tarragona
Transforming a traditional business into an avant-garde showroom. Copisteria Bou is a printing and graphic arts business located in the center of Tarragona, with a large history since 1980.
10 May 2018
The Ancient Church of Vilanova de la Barca, Vilanova de la Barca / Lleida
Design: AleaOlea architecture & landscape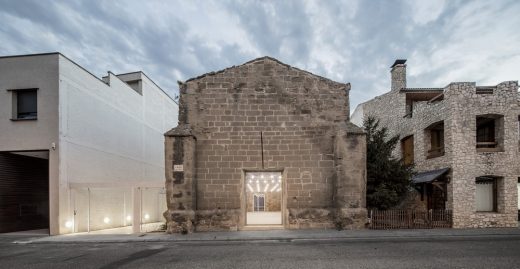 photo © Adrià Goula
RIBA Awards for International Excellence 2018
A 13th-century parish church – partially damaged during the Spanish Civil War – that has been repaired, reconstructed and brought back to life as a much valued community facility for social and cultural use.
28 Feb 2018
The Desert House, Guadix, Granada, Andalusia, southern Spain
Design: OFIS arhitekti and AKT II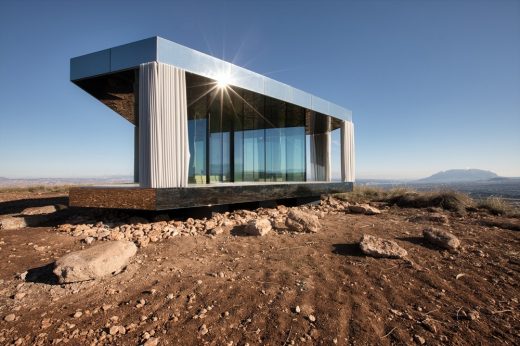 photo © Gonzalo Botet
La Casa del Desierto in Granada
A demanding, risky, creative and efficient project, recently completed in Spain with a clear objective: to demonstrate first hand and in situ across the four seasons of the year, the importance of glass in our daily life, and in one of the toughest environments you could ever imagine.
8 Feb 2018
Former Haystack Refurbishment, Mora, Toledo province, Castile-La Mancha, central Spain
Design: OOIIO Architecture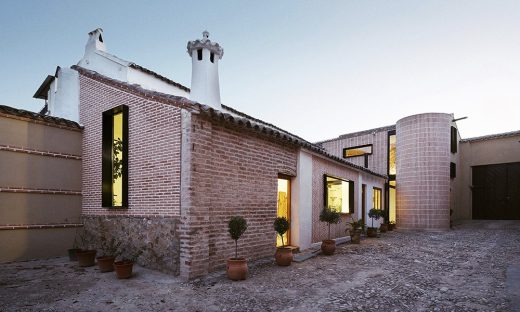 photo © OOIIO Architecture & josefotoinmo
Former Haystack Refurbishment in Toledo
Rethinking the old and mixing it with the new: when OOIIO Architecture started to build this project they had no idea how was it going to end up looking. This has been a project designed day after day on site, solving problems, creating an intense teamwork together with the client and the builders.
30 Jan 2018
Estación de Servicio, Las Palmas, Gran Canaria
Design: Romera y Ruiz Arquitectos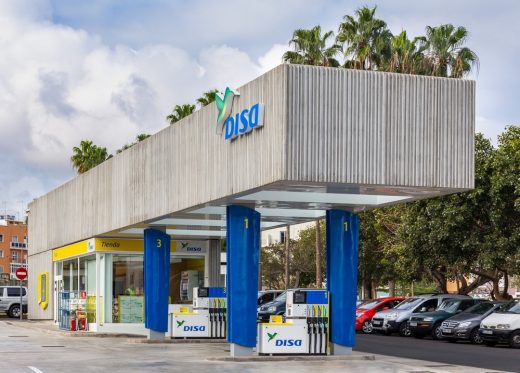 photo © Simón García Arqfoto
Petrol Station in Las Palmas
The project design comprises a petrol station presented as a small-sized compact module equipped with all the necessary features. The closed customer service and shop section develops horizontally into a canopy, thus creating a prism-shaped body made of grooved concrete. Its North-West face is excavated to make it more inviting for customers to fill up under the shade of the structure.
24 Jan 2018
New Palace of Justice in Córdoba
Design: Mecanoo architecten + Ayesa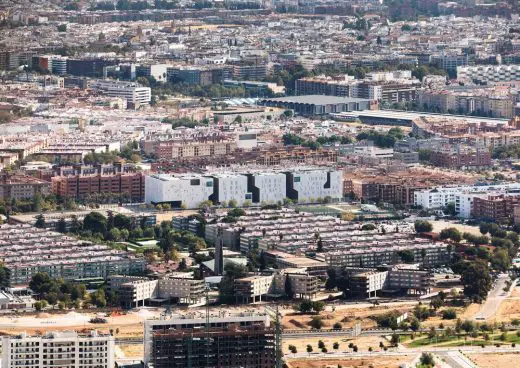 photo © Fernando Alda
New Palace of Justice in Córdoba
The new Palace of Justice in Córdoba is located in Arroyo del Moro which is characteristically dominated by anonymous housing blocks, products of the rapid urban development of 21st century Spanish cities.
24 Jan 2018
Social Housing for mine-workers, Asturias
Design: Zon-e arquitectos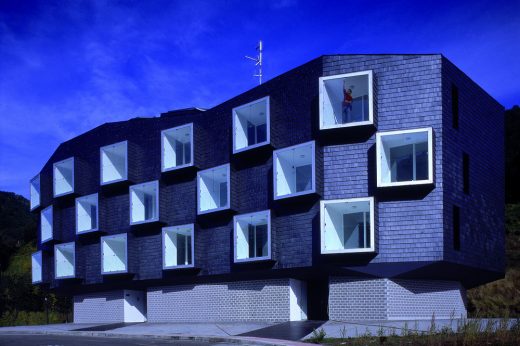 photography : Ignacio Martinez and Jose Antonio Ruiz
Social Housing for mine-workers in Asturias
This project comes up from a tendering process to build state subsidized housing in a mining town located in Asturias.
23 Jan 2018
Atletico Madrid Wanda Metropolitano Stadium
Architects: Cruz y Ortiz Arquitectos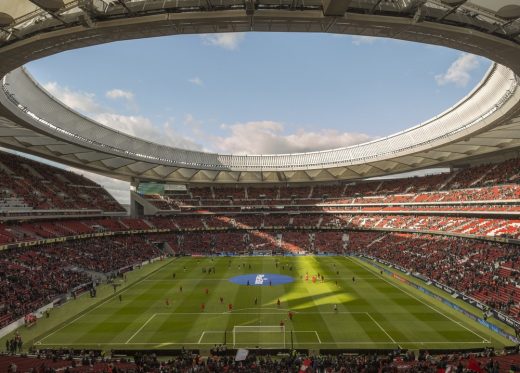 photo © Luis Asin
Wanda Metropolitano Stadium in Madrid
Atlético Madrid's new Wanda Metropolitano stadium, with a capacity of 68,000 spectators, is the result of the expansion of the old Athletic stadium of the Community of Madrid finished in 1994. The old building had been designed to accommodate athletics competitions and football matches and had an approximate capacity of 19,000 spectators.
launched 28 Jan 2018
Cordoba Architecture Tour: Exclusive Guided Walks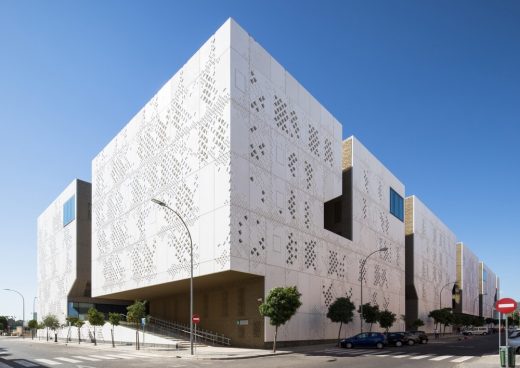 photo © Fernando Alda
Cordoba Architecture Tours: Andalusia Walking Guide
Our Córdoba guided tours are all tailored to suit each booking, we do not allow for bookings to be joined. Our guided tours in Andalusia are all exclusive to each client.
Should you be planning an office trip, a conference, or university trip in Andalucía please contact us and we would be happy to take your booking.
28 Dec 2017
The Quarry House: Mountain Climbing, Valencia, eastern Spain
Design: Ramón Esteve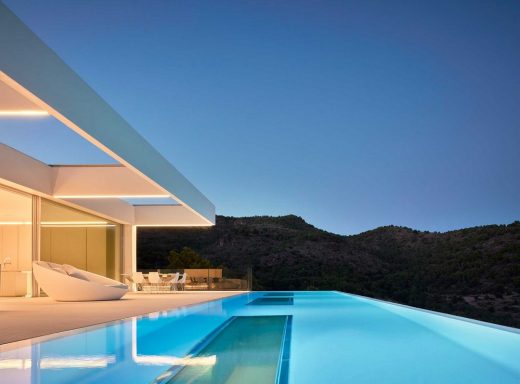 photo : Mariela Apollonio
The Quarry House in Valencia
Located on the top of a hillside, in one of the most established housing states of Valencia, the House of the Quarry is based on the extreme conditions of the ground with the aim of climbing the slope to get views to the landscape.
Dec 27, 2017
# 015 Lanzarote Dynamic Square – Design contest by Rethinking Competitions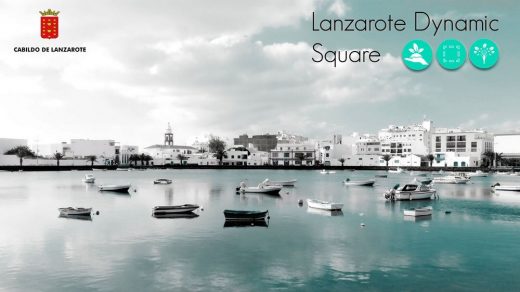 photo courtesy of Rethinking Competitions
Lanzarote Dynamic Square Architecture Competition
The Cabildo of Lanzarote has been trying since 1989 to reactivate and enhance the cultural attractiveness of Arrecife. The main objective of this project is to convert the El Almacén plaza (Arrecife) into an urban point of culture and social meeting. And with this contest it is intended to take an important step for it since the proposal will be built.
13 Dec 2017
Mortuary Chapel for the Soriano-Manzanet Family, Vila-real, province of Castellón, Spain
Design: Vegas&Mileto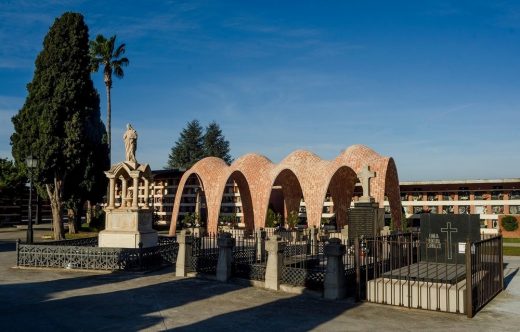 photograph : Vicente A. Jiménez and Salvador Tomás Márquez
Mortuary Chapel for the Soriano-Manzanet Family
This vault was designed by architects Fernando Vegas and Camilla Mileto and executed by Salvador Gomis under the supervision of Salvador Tomás. It was created as a tribute both to the region's rich ceramic-making tradition and to the characteristic tile vault technique, historically widespread throughout the East of Spain.
25 Nov 2017
MDK Headquarters, Alicante
Design: FRAN SILVESTRE ARQUITECTOS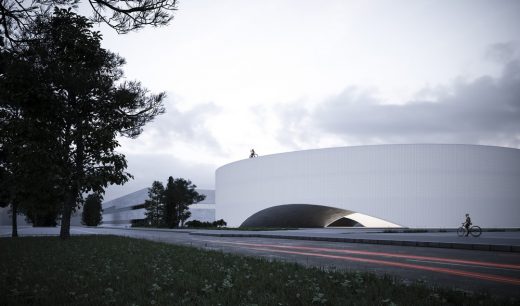 image courtesy of architects
MDK Headquarters Building Alicante
The project consists in the construction of the headquarters for Mondraker, a company dedicated to the manufacture of competition mountain bikes. Located in an industrial park and surrounded by orthogonal edification, the building seeks to break away from the adjacent geometry and encloses itself, with a circular plan hollowed out by a central courtyard.
4 Mar 2017
Stella Maris Chapel Building in Tenerife
Design: Architect Alejandro Beautell



photo © Efraín Pintos
Stella Maris Chapel in Tenerife
The plot located on a rocky headland next to the old pier, was certainly complicated due to its small size and irregular shape. This difficulty was even increased by the significant slope of the base on which the chapel was supposed to be constructed.
More Spanish Architecture News online soon
Location: Spain, western Europe
Architecture in Spain
Architecture in Spain by City
Spanish Architecture Guides
Spanish Architectural Guides – Walking Tours by e-architect
Cordoba Architecture Walking Tours
Granada Architecture Walking Tours
Tenerife Architecture Walking Tours
Comments / photos for the Spanish Building News page welcome
Website: Architecture