Scottish Building News 2020, Architecture Photos, Property Scotland Images, Built Environment Links, Architects Design
Scottish Architecture News 2020
post updated 5 January 2023
Scottish Architecture Designs – chronological list
Scottish Architecture News 2020
Summer to Winter news items:
18 Dec 2020
Literature House for Scotland, John Knox House, Edinburgh
Winning Architects: Witherford Watson Mann ; Groves-Raines Architects Studios ; Studio MB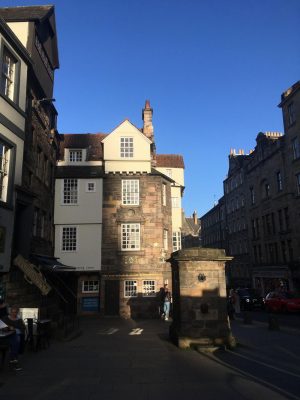 photograph © Daniel Lomholt-Welch
Literature House for Scotland
Edinburgh UNESCO City of Literature Trust has selected Stirling Prize winning architectural firm Witherford Watson Mann to lead the next phase of development at the Literature House in Edinburgh. They will be working in partnership with Groves-Raines Architects Studios and Edinburgh-based Studio MB.
20 Nov 2020
Cloch Lighthouse in Gourock
Design: Benjamin Tindall Architects
Cloch Lighthouse in Gourock
Guiding light. Dougall Baillie Associates to advise on changes to home at the Cloch Lighthouse. The professional services of a Lanarkshire civil and structural specialist have been enlisted to advise on a significant upgrade to accommodation at one of Scotland's most picturesque and dramatically-situated lighthouses.
19 Nov 2020
Holiday Inn Pacific Quay Hotel
Architects: Mosaic Architecture + Design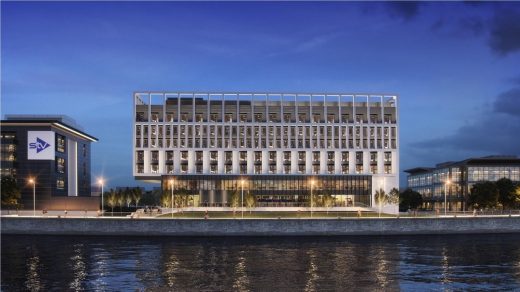 image courtesy of architects
Holiday Inn Pacific Quay Hotel Glasgow
Mosaic Architecture + Design, one of Scotland's most experienced practices, has secured Glasgow City Council planning approval to build an £18m Holiday Inn Pacific Quay hotel on the site of the former Glasgow Garden Festival.
10 Nov 2020
Quarry Studios, Deeside, Cairngorms National Park, Scottish Highlands
Design: Moxon Architects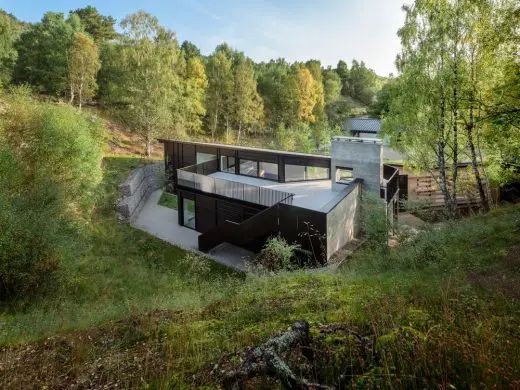 photo © Timothy Soar
Quarry Studios in Cairngorms
Quarry Studios is conceptually anchored in the landscape by two main elements; vertical concrete chimneys acting as a counterpoint to the low profile of the roof and a massive timber wall that intersects each volume.
6 Nov 2020
Laurieston Living Award News
Design of Phase 2: architects Anderson Bell Christie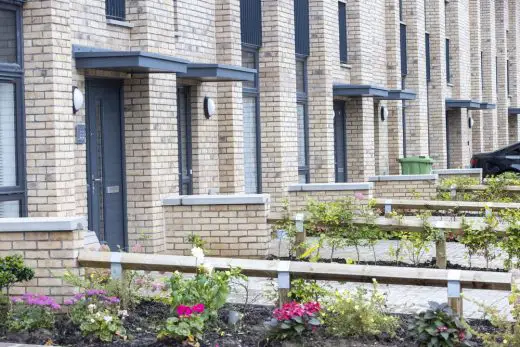 image courtesy of architects
Laurieston Living Glasgow
A local Glasgow housing development has been named the best Affordable Housing Development of the Year in Scotland. Laurieston Living, which is being delivered by Scottish home builder Urban Union, scooped the award at this year's Scottish Home Awards – seeing off competition from across the country.
5 Nov 2020
Chivas Brothers HQ in Glasgow
International design studio Graven, has designed new, award-winning offices for Chivas Brothers, the Scotch whisky business of Pernod Ricard, on Blythswood Square in Glasgow's city centre:
Chivas Brothers Glasgow
29 Oct 2020
Science Centre Glasgow Photos
We took some photos of this cluster of interesting buildings in a rare window of good weather: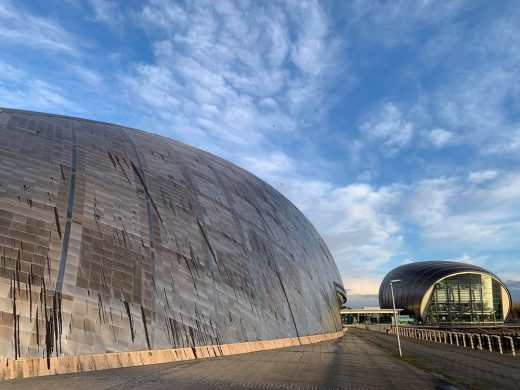 photo © Adrian Welch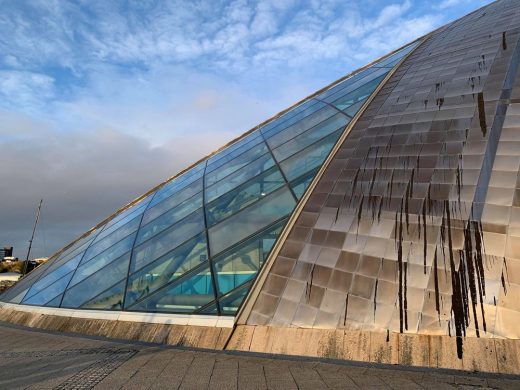 photo © Adrian Welch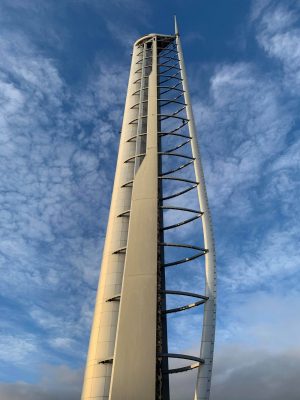 photo © Adrian Welch
Science Centre Glasgow
29 Oct 2020
Canonmills Garden Recognised for Success at the Scottish Homes Awards
Canonmills Garden, Artisan Real Estate's stylish new homes development in Edinburgh, is in the running for two prestigious accolades in this year's Scottish Home Awards which takes place on Thursday (October 29):
8 Oct 2020
Langside Halls Queen's Park, Glasgow
11 Sep 2020
Scottish Design Awards 2020 Winners
11 Sep 2020
The Carpenter's House, Stenton, East Lothian
10 Sep 2020
Scottish Architecture Conference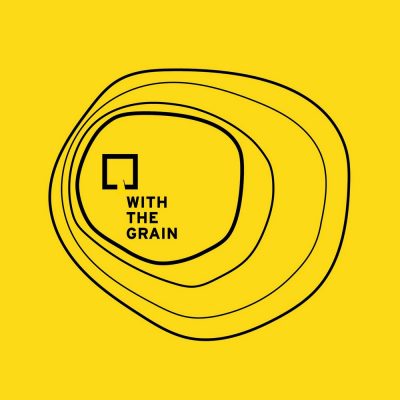 The programme for the RIAS 2020 convention has been announced. With the Grain will run online from Monday 28 Sept – Friday 2 October:
RIAS Convention 2020: With the Grain
7 Sep 2020
Hidden Stories Map: Glasgow Doors Open Day
4 Sep 2020
St Peter's Seminary Cardross Building
30 July 2020
Planning Application Submitted for New Town Quarter Development
Plans have now been submitted for one of the largest developments to come forward in Edinburgh's city centre for a generation.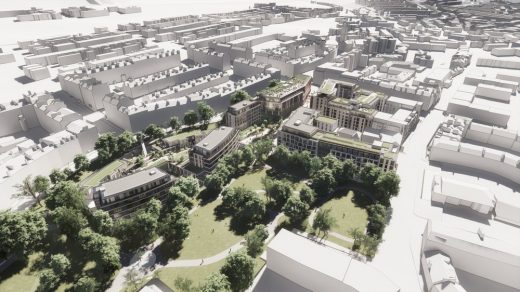 Ediston and Orion Capital Managers have been working together on their shared vision for New Town Quarter, previously known as New Town North, since last year and have carried out what has been one of the largest consultations ever on a city centre development.
27 July 2020
Maven acquires site in Edinburgh
Maven Capital Partners, a leading UK property and private equity manager, has purchased a site at Murieston Crescent, Edinburgh, for the development of a purpose built student accommodation (PBSA) complex.
21 July 2020
Builders frustrated by poor performance on crucial planning decisions
Responding to official planning performance statistics for 2019/20 published today, trade body Homes for Scotland (HFS) described another overall increase in decision times for housing applications as "hugely frustrating".
Director of Planning Tammy Swift-Adams said:
"Despite an 11.5 per cent drop in the number of decisions made on local housing applications (defined as being for less than 50 homes), the time taken to make those decisions crept up for the second year running.
"This is concerning given that these small developments are, by nature, the lifeblood of SME home building businesses – a sector supported by Scottish Government loan funding during the crisis, but also needing local government support if it is to thrive".
"Things are no more positive for major housing applications (those for 50 or more homes), decisions on which were two weeks slower than the previous year at 37.5 weeks – more than double the 16 week statutory timescale."
"With all of the consultation and discussion time that has gone into improving the planning system, it is extremely frustrating to see this evidence that improvements are just not emerging on the ground."
"And, of course, we also await the Scottish Government's decision on whether planning application fees will be increased again. This decision, and the timing of its implementation, must be made in the context of this performance – with home builders currently receiving some of the poorest service across the system whilst already paying the lion's share of fees."
Swift-Adams also points to the Scottish Government's new consultation document proposing changes to Scottish Planning Policy. These include removing the principle that planning applications that will help solve housing shortages should be looked upon favourably by decision-makers. The paper also seems to suggest that planning authorities should focus more singly on allocating their preferred sites and pay less regard to whether or not the homes that are needed are actually going to be built.
She continued:
"Scottish families and communities don't need housing land. They want real homes to live in, and more of them. That requires a better functioning system and policy that encourages local planning authorities to ensure the sites they choose for housing development can and will be delivered. With the housing market showing encouraging signs post-lockdown, now is the time for local authorities to work closely with home builders to deliver the homes required."
More Scottish architecture news is welcome on e-architect
Scotland Building Updates Early 2020
Winter to Summer news items:
4 June 2020
Red Tree Magenta, Shawfield, Glasgow
Design: NORR, Architects
photo © Keith Hunter Photography
Red Tree Magenta Building
Clyde Gateway embarked on delivering the first commercial building at the 11ha Magenta Business Park site, Shawfield to act as a catalyst to the market, prove it as a business location and to demonstrate the viability of the remediation strategy for the wider site.
27 May 2020
New Homes Quality Board – interim board announcement
First step towards creation of New Homes Ombudsman scheme
The first step towards the creation of a New Homes Ombudsman (NHO) scheme has been announced with the appointment of an interim New Homes Quality Board (NHQB) chaired by "New Homes Quality Champion" Natalie Elphicke MP.
As a new independent body, the NHQB will have responsibility for the quality of new build homes and consumer redress. It will be guided by the principles of independence, transparency and integrity, and will comprise a mix of representatives of consumer bodies, home builders, warranty providers, lenders and independents such that it will not be dominated by any one group.
The interim board has 'met' for the first time and will now:
• oversee the composition and appointment of a permanent board;
• complete, consult on and adopt a new comprehensive and robust industry code of practice that will place more stringent requirements on all parties involved in the construction, inspection, sale and aftercare of new homes;
• agree a process to appoint a New Homes Ombudsman (NHO) service to adjudicate against the new code.
Nicola Barclay, Chief Executive of Homes for Scotland, said:
"While housing is a matter that is devolved to the Scottish Government, consumer protection remains a reserved matter and so comes under the responsibility of Westminster, making a UK-wide solution crucially important. Working closely with colleagues in the Home Builders Federation in England, we are delighted to see this progression which reinforces our determination to ensure a high-quality home for each and every purchaser. We are also pleased that the stringent requirements will see consumers receive the same level of clarity and consistency wherever they live."
The ambition is that a permanent chair and board will be in place by Autumn with a view to the new code and ombudsman service being in place by the start of 2021. There will then be a transition period for builders to sign up to the new arrangements. It is anticipated Government will ultimately legislate to improve consumer redress as soon as possible and these new proposals aim to complement such reform.
Natalie Elphicke said:
"This is a welcome move, and a much needed step in the right direction. I am committed to ensuring that the new arrangements will deliver a step change in the quality of new homes and customer experience. They will be based in the principles of independence, transparency and integrity, values I know Government and the industry are determined to instil. I look forward to working with all parties to finalise and implement these changes as quickly as possible."
All the new arrangements will be paid for by the industry and once established, the NHO will be free to consumers, with access being through a new portal.
Natalie Elphicke is a qualified barrister and solicitor. In 2015 she was awarded an OBE in the Queen's Birthday Honours for her services to housing. Natalie's background is as a national specialist in complex housing and structured finance law and public policy. A former international law firm partner with over £4billion transactional experience, she had been described as "probably the best in the City" in her specialist area of housing.
She has extensive experience structuring and successfully setting up new organisations in her professional capacities, working with a diverse range of stakeholders. This includes most recently at the Housing & Finance Institute. She has a strong reputation as an independent commentator on housing matters ranging from housing policies to building new homes faster as well as in relation to the quality and safety of new build construction.
Natalie is a member of the Jaywick Sands coastal community team and a member of the NHBC advisory panel. She is a voluntary worker at her local homeless shelter, having previously volunteered at free legal/advice centres over many years. In December 2019, Natalie was elected as a Member of Parliament for Dover & Deal.
21 Apr 2020
Housing delivery can build way out of coronavirus crisis
Responding to today's publication of the latest UK State of the Economy report, Chief Executive of industry body Homes for Scotland Nicola Barclay said:
"Whilst public health has quite rightly been the government's top priority up to now, it is clear that the economic fallout could have even further reaching consequences for the country. Today's report highlights that Scotland's GDP could fall by 33% during the current period of social distancing, with construction noted as one of the most exposed sectors.
"We share the Economy Secretary's desire to rebuild the economy as quickly as is safely possible and believe that we can, quite literally, build our way out of this. This is why we are working on a recovery plan which includes the core components necessary to kickstart home building, including putting robust control measures in place to protect workers, home purchasers and tenants, as well as working across the sector to ensure everyone is ready to go as soon as we can.
"Delivering the homes of all types that our country needs brings many significant benefits in terms of protecting vital jobs and skills, improving social wellbeing and contributing more widely to the economy through the extensive supply chain.
"Restarting from a standstill requires considerable planning and co-ordination so it is imperative that the Scottish Government works closely with industry to establish a programme for recommencement so we can provide the homes that so many people desperately need."
9 Apr 2020
Mark Baines, Glasgow School of Art
Mark Baines, who has been a seminal part of the School for 50 years, has passed away (not Covid-19 related).
Mark was one of the first cohort to study on the full time programme at the Mac, went on to work with Andy and Isi at Gillespie Kidd & Coia, with Ian O Robertson Architect and Ian Bridges Architect before returning to GSA to teach generations of architecture students, most recently as Stage Leader for the DipArch programme.
Below is a tribute from his long-time colleague Johnny Rodger, Professor of Urban Literature at The Glasgow School of Art: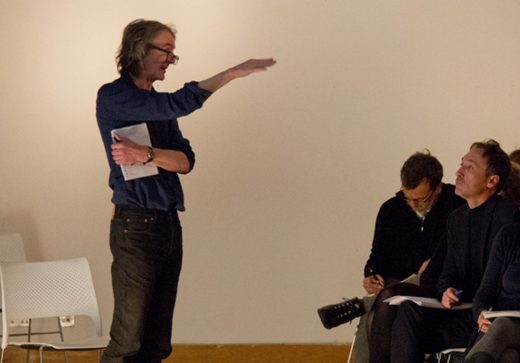 Mark Baines
It is with great sadness that we hear of the passing away of our colleague Mark Baines. As an esteemed and respected teacher, practitioner and critic, Mark Baines played a distinctive and vital role at the heart of architectural culture in Glasgow and Scotland in general. Any comprehensive list of his important achievements and his experiences could never be retailed in the space available here, and his place in Glasgow life was a unique one.
His long connection with the Mackintosh School of Architecture started in the early 70s when he was amongst the first cohort of full time architecture students at his beloved Glasgow School of Art. After going out to work as a practising architect for a few years he returned to teach in the school in 1982 and he taught there right up until 2020.
Generations of students were influenced by his encyclopaedic knowledge of the field and his quiet, patient, insightful and inspirational analyses which opened up a whole new spatial and structural world to them. He was the critical eminence grise behind the student edited annual MacMag, and he guided and oversaw the production of that publication which has refined and exposed the creative spirit of the Mac students since 1974. Public recognition of his position as a towering figure in the pedagogical culture of the Mac came when at the Royal Incorporation of Architects in Scotland's annual Design Tutor of the Year Awards in 2013 he was given a Lifetime Achievement Award.
After MSA Mark started his professional career at the firm of Gillespie Kidd and Coia. The firm had a long association with teaching in the school going back to the 1920s and arguably longer, and Mark joined them as they were at the cutting edge of the rebuilding of the country after WWII. His experience there under the tutelage of Isi Metzstein and Andy MacMillan, set the standards for his own life as an architect and architectural teacher in terms of the fundamental importance of drawing, the vision of the discipline as a collaborative one through the methodologies of the studio, and the necessity of a discursive critical approach to the work.
Mark went on to work with other firms like Ian O Robertson Architect and Ian Bridges Architect through the eighties and onwards , especially on housing projects, and in 2007 completed the design and construction of the massive Merchant Building –a contemporary response in scale and material to the historical setting of Glasgow Cross – with his firm Gholami Baines.
As a critic Mark Baines played a prominent role as a public intellectual, writing chapters and articles for magazines, books and catalogues, putting on exhibitions and giving talks to innumerable groups and societies. Although his knowledge of architecture and architectural history was inexhaustible, and his moral and ethical discourses on where we live and how we do it drew a broad civic public, he became particularly well known for his critiques in a few specialist areas. After working with GKC and studying their work he became one of the acknowledged world experts in the field, writing extensively on the importance of their work in an international sense.
Among the exhibitions he curated on the GKC work, his 2007 one drew the biggest viewing public that The Lighthouse has ever had for any show. He was also an authority on the great 19th century Glasgow architect, Greek Thomson, wrote extensively on his work, campaigned to save numerous of his buildings, and was Chair Person of the Greek Thomson Society. Although his own tastes and indeed practice were of a contemporary not to say modernist outlook, Mark Baines worked tirelessly to broadcast to the world the genius of Thomson's work and his importance to architectural history.
Mark was a respected and admired colleague, and was recognised by his fellows for the perspicacity of his vision, the originality and acuity of his judgement and the consistency of his approach. For many people he embodied the successes of the studio system at the Mackintosh School of Architecture, as a humane teaching and learning environment. Generations of students and colleagues from all around the world have been humbled then inspired by the breadth of his culture and his willingness to share it. He will be missed greatly at the Glasgow School of Art to which he was totally committed as a creative and collaborative institution.
Johnny Rodger, Professor of Urban Literature at The Glasgow School of Art
9 Apr 2020
New Town North Development at Former RBS Site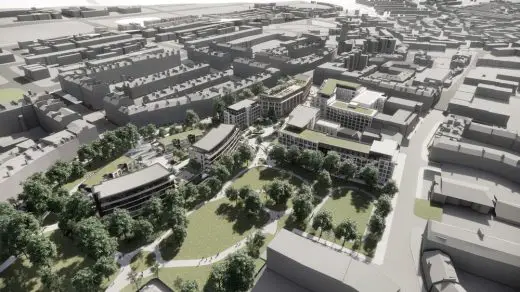 image courtesy of architects
Edinburgh New Town North Development
10 Mar 2020
Judges line up for 2020 Scottish Design Awards
The judging panels for the 2020 Scottish Design Awards have been confirmed with a mix of figures from industry and academia coming together to celebrate the nation's best new work:
2020 Scottish Design Awards News
29 Feb 2020
Celebrate Perth's New Creative Hub – Official Opening and First Exhibition
Perth Creative Exchange, a £4.5 million creative hub which will help boost the local Perthshire arts economy, was officially opened at a launch ceremony on Wednesday February 26, by the Provost of Perth and Kinross, Dennis Melloy.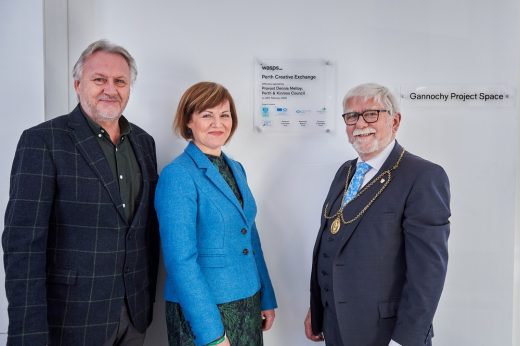 photo : Fraser Band
Perth's New Creative Hub
29 Jan 2020
The Watch House, Crail, Crail, Fife, Eastern Scotland
Architect: Alan Dunlop



drawing © Alan Dunlop
The Watch House in Crail, Fife
Planning Approval and Listed Building and Conservation Area Consent granted unconditionally for this historic property renovation in Crail. The building is listed and sits within the conservation area in Crail, overlooking the Firth of Forth and The Isle of May.
17 Jan 2020
Paisley Museum Building News, western Scotland
Design: AL_A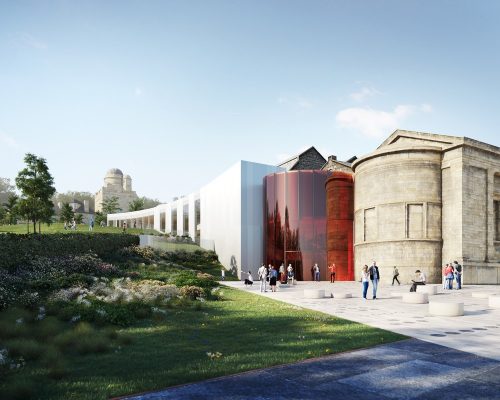 image courtesy of architects office
Paisley Museum Renewal
Plans to transform Paisley Museum into a world-class visitor destination telling the town's unique stories, including that of the globally admired Paisley Pattern, have taken a major step forward as The National Lottery Heritage Fund announced £3.8million of support for the project.
25 Feb 2020
The Glasgow School of Art appoints Penny Macbeth as new Director
The Glasgow School of Art has appointed Penny Macbeth, currently Dean of Manchester School of Art and Deputy Faculty Pro-Vice Chancellor for Arts and Humanities focusing on external engagement and partnerships, as its new Director following an extensive international search:
New Glasgow School of Art Director: Penny Macbeth
25 Jan 2020
New Gorbals Housing Association, Crown Street, Glasgow
Design: PagePark Architects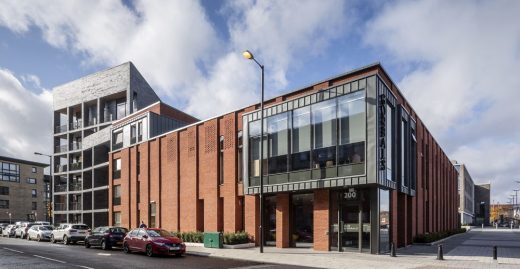 photograph : Keith Hunter
New Gorbals Housing Association Glasgow
The new home of the New Gorbals Housing Association is a bespoke office and civic piazza forming the
centrepiece of the Crown Street redevelopment in Glasgow.
7 Jan 2020
Lesley Samuel joins Halliday Fraser Munro as a landscape architect
A rise in masterplanning project wins across Scotland has seen award-winning architectural design and planning practice Halliday Fraser Munro bring high-level expertise to its team, adding landscape architectural services to its portfolio:
More info on the Edinburgh Architecture News 2020 page
More contemporary Scottish Architecture News on e-architect soon
Scottish Architecture News 2019
27 Nov 2019
Ashtree Road Pollokshaws Award News
Graeme Nicholls Architects along with clients Home Group in Scotland and Merchant Homes Partnerships are celebrating this week after their Ashtree Road development won not one, but two awards at the prestigious 2019 AJ Architecture Awards.
10 Oct 2019 ; 23 May 2019
New Macallan Distillery Building, Speyside – 2019 RIAS Andrew Doolan Best Building in Scotland Award Winner
Architect: Rogers Stirk Harbour + Partners ; Exhibition Design: Atelier Brückner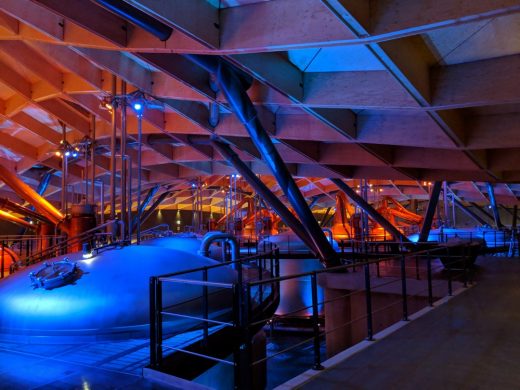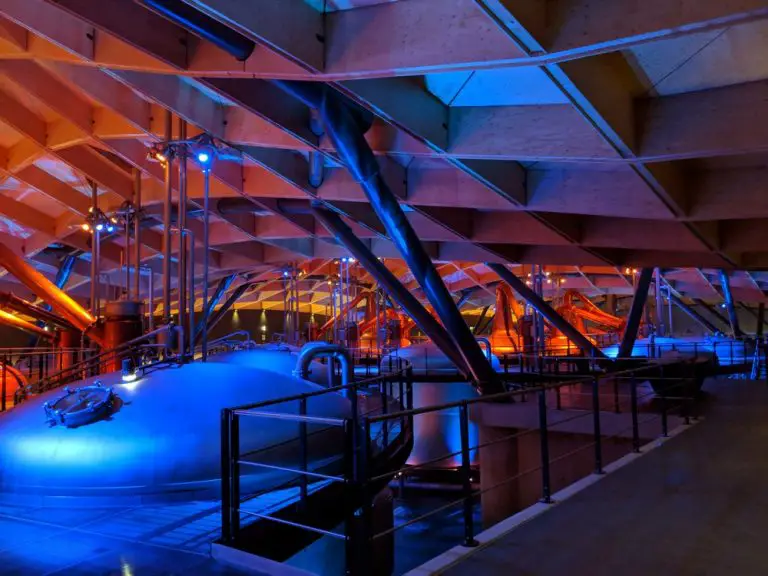 photo © Speirs + Major
New Macallan Distillery Building
The Macallan Distillery and Visitor Experience in Speyside reveals the production processes and welcomes visitors while remaining sensitive to the beautiful surrounding countryside.
5 Oct 2019
Scottish Architecture Student Films
Two films here, by Edinburgh architecture student Daniel Lomholt-Welch:
Schiehallion:

Fragmentation:

1 Oct 2019
Perth Affordable Housing Electric Car Charging Points
Perth housing development news: Muirton Living
25 Sep 2019
RIAS Andrew Doolan Best Building in Scotland Award 2019
24 Sep 2019
RIAS respond to Public Enquiry into 2 Scottish Hospitals
The Scottish Government has announced a public inquiry will be held to examine issues at the new Royal Hospital for Children and Young People (RHCYP) and the Queen Elizabeth University Hospital (QEUH) sites.
RIAS President Robin Webster OBE says;
"The RIAS welcome the move by Health Minister Jeane Freeman's to hold an inquiry into the delivery of Scotland's 2 hospitals. This follows our earlier support for inquiries into failures in Schools across Scotland and our continued involvement in these discussions.
The removal of a co-ordinating overseer with professional independence; a broad and comprehensive understanding of the building design and the procurement process; with the time to apply that understanding and vitally, the executive authority to influence it, has inevitably allowed many gaps in the procurement process to open up; such that responsibilities are clouded, and appropriate resolution of issues fails to occur."
18 Sep 2019
Fairways – Townhouses, St Andrews, Fife
Design: Sutherland Hussey Harris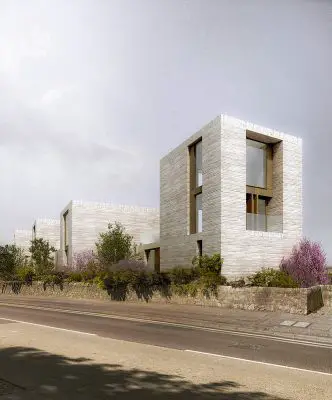 image courtesy of architecture office
Fairways Townhouses by St Andrews Old Course
The Fairways – Townhouses in St Andrews are laid out so that one taller, tower-like building form addresses the urban setting facing towards the town centre.
6 Sep 2019
Whitehorn Hall Student Accommodation, St Andrews, Fife
Whitehorn Hall Student Accommodation
8 Sep 2019
Scottish Design Awards Winners
Clydebank Community Sports Hub by Marc-Kilkenny Architects wins:
Scottish Design Awards 2019 Winners
6 Sep 2019
Paisley Museum Renewal News
Paisley Museum Renewal News
Paisley Museum Renewal, Scotland, design by AL_A, transforming the building into a world-class destination showcasing the stories of a Scottish town whose influence reached around the globe.
2 Sep 2019
£200m construction projects signal Glasgow move for architects Halliday Fraser Munro
Barclays Campus, Buchanan Wharf architects Halliday Fraser Munro relocate to larger Glasgow office after winning £200m worth of city construction projects
Halliday Fraser Munro Architects in Glasgow
Scottish Architecture News – current property development updates
Scottish Buildings News in 2nd Part of 2019
Scottish Building News 2019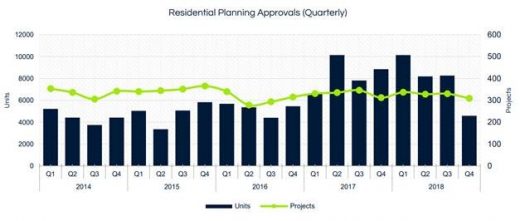 image courtesy of HfS
Scottish property news from earlier in 2019:
Scottish Architecture News 2019
More Scottish Architecture news online soon
Location: Scotland
Scotland Buildings Updates Archive
Scottish Architecture News 2018
Scottish Architecture News 2017
Scottish Architecture News 2011
Scottish Architecture News 2010
Glasgow Architecture News 2020
Scotland Architectural Resource Links
Royal Incorporation of Architects in Scotland News
RIAS/RIBA Awards 2019 Shortlist news
Best Building in Scotland Award
Architecture Design Scotland News
Buildings / photos for the Scottish Building News 2020 page welcome