Scottish Housebuilding, Housing in Scotland, Links, Supply, Rate, Shortfall, Need
Scottish Housebuilding News
Houses in Scotland – Residential Building News
25 Aug 2012
Scottish Housing Market 2012
Home building industry responds to latest Scottish housing market stats from CML and Bank of Scotland
The latest Scottish statistics published by the Council of Mortgage Lenders (CML) and Bank of Scotland both highlight the main obstacle to recovery in the housing market according to home building industry body Homes for Scotland.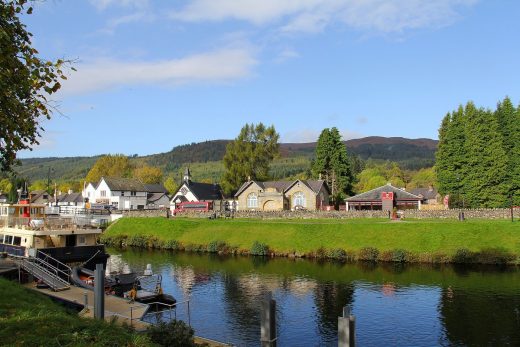 Chief Executive Philip Hogg said:
"CML's research shows an overall rise in lending for house purchases in Scotland in the second quarter of this year. This is positive news, demonstrating the demand for home ownership which clearly still exists in Scotland. Despite the continuing economic uncertainty, thousands of Scots are still buying and moving home.
"However, the figures also show that First Time Buyers are having to find an average deposit of 20% and home movers an average of nearly 30%. This equates to more than £31,000 and £43,000 respectively based on an average Registers of Scotland 2011/12 home price of £156,419 – considerably more than the corresponding 7% and 11% deposits each group had to find ten years ago.
"The issue of deposits is also highlighted by Bank of Scotland which notes a four-fold rise in the average home mover deposit since 2002 and says that those looking to take their second step on the property ladder are facing the toughest market conditions for over a quarter of a century.
"Large deposit requirements have locked many credit-worthy, would-be buyers out of the market which is why we are working so hard to launch our innovative MI New Home scheme as soon as possible.
"Supported by the Scottish Government, it seeks to bridge the deposit funding gap by enabling participating lenders to offer mortgages of up to 95% on homes sold by participating builders to those who can sustainably afford them. It is estimated that this could, over three years potentially assist some 6,000 households, helping to get the market moving again and giving the economy a much needed boost."
About Homes for Scotland
Homes for Scotland represents companies which together provide 95% of all new homes built for sale as well as a significant proportion of affordable housing. Visit www.homesforscotland.com for further information or follow us on Twitter at twitter.com/H_F_S.
Scottish Housebuilding Shortfall
Housing Shortfall – News Update Nov 2007
Increase from existing 25,000 new houses per year to 35,000 demanded for Scotland.
The publication of new housing statistics for Scotland has highlighted the need for radical housing reform, says Communities and Sport Minister, Stewart Maxwell.
The information, released by Scotland's Chief Statistician, shows new build completions remaining relatively consistent over this decade and an increase in the number of local authority lets to homeless applicants.
Stewart Maxwell said: "Last month the Scottish Government set out its vision for housing in Scotland with the publication of the consultation paper, Firm Foundations. The new statistics highlight the continuing challenge to improve supply and address the failure of the Scottish housing system to meet our country's current needs.
"Firm Foundations proposed big changes to meet demand and increase housing supply across all tenures. The current rate of new house building – almost 25,000 new houses last year – is simply inadequate.
"This is why we have proposed a national goal to increase new housing supply to 35,000 a year by the middle of the next decade. Improving supply to this level is both achievable and necessary if we are to reverse declining affordablity".
Homes for Scotland has reaffirmed its commitment to work with the government to significantly increase the supply of new homes following the publication of the new government statistics. Chief Executive, Jonathan Fair said: "The fall in completions is clearly disappointing and won't be welcome news for anyone looking for a new home.
While we still have the situation of properties being bought off the drawing board and people queuing for homes, other significant factors, such as lack of an adequate land supply, the inefficiencies of the current planning system and infrastructure problems, are constraining the market.
"But now, for the first time, we have cross-party political recognition of the need for many more new homes and we stand ready to assist the Minister in delivering, and where possible exceeding, his target of at least 35,000 new homes a year by 2015."
Housebuilding Scotland Links
Location: Scotland
Architecture in Scotland
Scottish Architecture Designs – chronological list
Scottish Architecture – Selection
Hotel Missoni, Edinburgh
Hotel Missoni
Springside, Edinburgh
Springside Apartments
Brown Street, Glasgow
Brown Street
Comments or building suggestions / photos for the Scottish Housing page welcome