Peru Houses, Lima Residences, Buildings, Architecture, New Property Photos, Designs
Peruvian Houses: Properties
Residences in Peru: Contemporary Properties in Lima + surrounding areas
post updated 18 July 2022
Peru Architecture Designs – links
New Peruvian Houses
Peru Residences arranged chronologically:
23 Jan 2020
Lima House
Design: studio mk27 architects, Brazil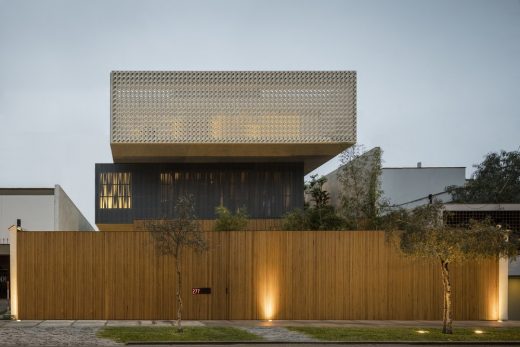 photo : Fernando Guerra
Lima House
studio mk27's first project in Lima. Located on an urban site, measuring 16m width by 30m depth, the main idea was to first create the sensation for the clients of living in a townhouse, taking into consideration all the possibilities that we had relative to the arrangement and size of the plot, and its occupancy coefficient.
24 Jan 2020
AVE House
4 Jan 2020
Casa P12 Lima House in Cañete
Peruvian Houses 2019
3 Nov 2019
Palabritas Beach House in Lima
1 Nov 2019
Beach House E-3 in Lima
8 Feb 2019
Casa Topo, Cieneguilla, Lima
Design: Arq. Martin Dulanto Sangalli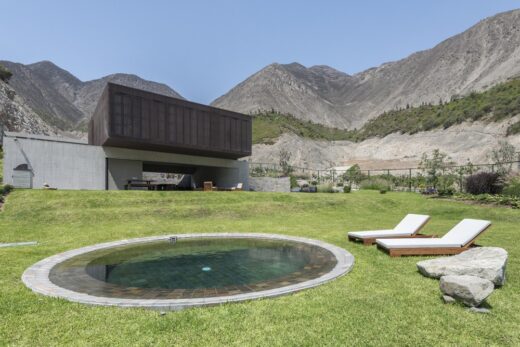 photograph : Juan Solano
New Home in Cieneguilla, Lima
This new Peruvian residential project is designed with the premise of minimizing its impact on the environment, looking for the residence to be perceived smaller than it actually is.
19 Oct 2017
Ave House, Cerro Azul, Lima
Design: Arq. Martin Dulanto Sangalli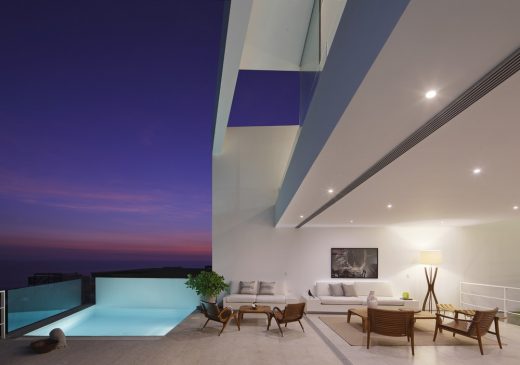 photo : Juan Solano
AVE House, Lima
A white box, a habitat platform and the space generated between both elements, composes this project.
13 Jun 2017
Casa A, south of Lima
Design: BORDE Arquitectos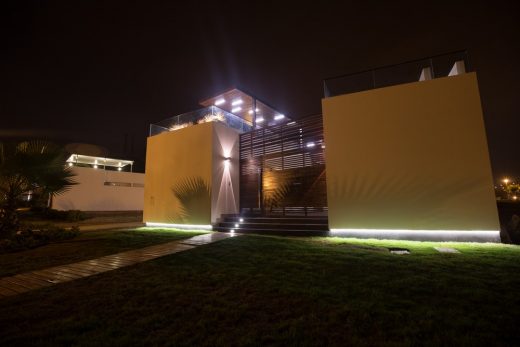 photography: Roberto Zamalloa
Casa A, Lima
A beach house for a family with three children. The land clearly laid out 2 axes so we made 2 wings.
7 Jun 2017
Casa Lapa, Pucusana, Lima, Perú
Design: Arq. Martin Dulanto Sangalli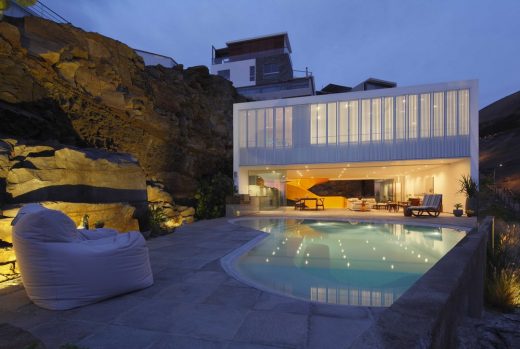 photo : Juan Solano
Casa Lapa, Lima
6 Mar 2017
Memory House in Sur, Asia, Lima
Design: Chetecortes Architects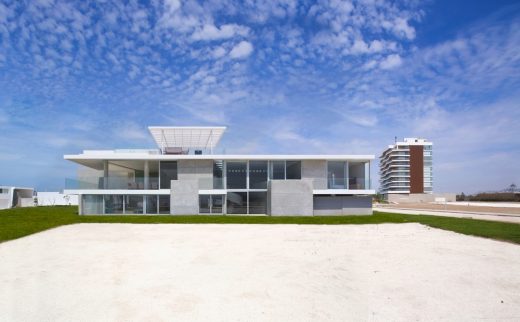 photograph : Nadia Riva
Memory House, Lima
When I say Beach, we can quickly see the blue of the sea under a clear sky, next to the warm sand, bathed in an intense yellow light that illuminates the day. The relaxing sound of the waves begins to whisper our ears, while our body begins to perceive a refreshing temperature, the wind passing.
21 Feb 2017
Living House, Condominio la Jolla, kilómetro 101 de la Pan. Sur, Asia, Lima
Design: Chetecortes Architects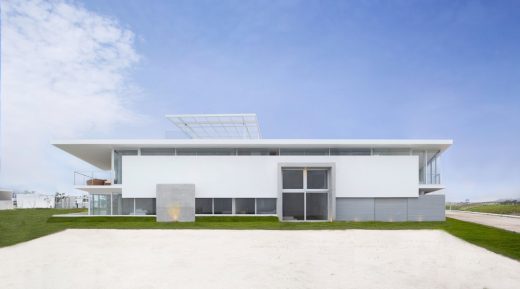 photograph : Nadia Riva
Living House, Lima
Designed for a business family who spend a lot of time traveling, with a culture of fluidity and continuity of energy in their lives.
26 Dec 2016
The Panda House, Cañete
Design: Da-Lab Arquitectos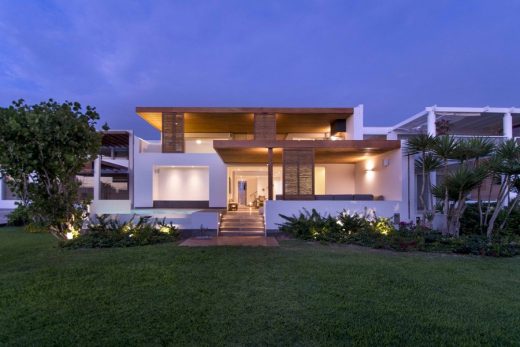 photograph : Renzo Rebagliati "RENZINO"
The Panda House in Cañete
The top priority for the architects when designing this contemporary Peruvian house was to keep the spirit of the existing home.
page updated 26 Dec 2016
Blanca House, Asia District, Lima
Design: Arq. Martín Dulanto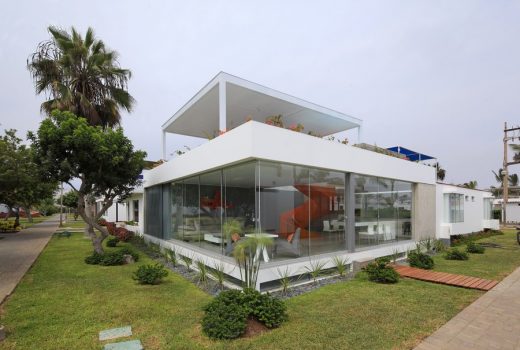 photograph : Juan Solano
Blanca House in Lima
This new residence has been worked on to look like a massive block, which has been excavated to generate different areas in the inside.
21 Oct 2015
P2 House Poseidon, Pucusana
Design: domenack arquitectos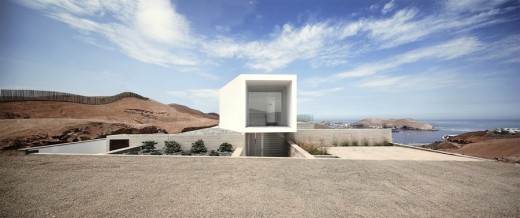 photograph : Juan Solano
New Home in Pucusana
The project is located in one of the highest areas of the cliff that defines the topographical profile of the bay.
25 Feb 2015
House H in Lima
Design: Ortiz de Zevallos Arquitecto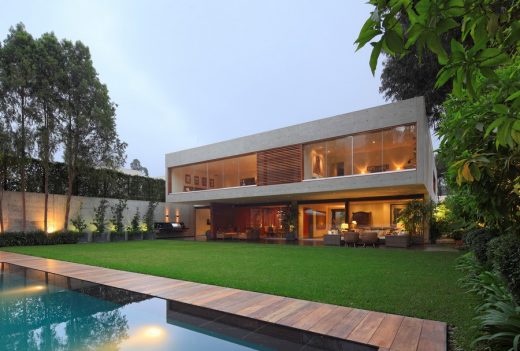 photograph : Juan Solano
House H in Lima
Developed on a 1,000sqm plot, on a busy road in the outskirts of Lima. The project developed as an architecture that generates paths and handles an extensive program while keeping as much open space for landscape as possible.
27 May 2014
La Jolla Beach House
Design: Juan Carlos Doblado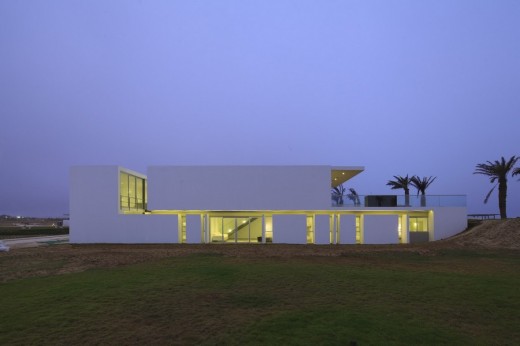 photograph : Juan Solano
La Jolla Beach House
This Peruvian beach property is located on the beach of the same name, on the coast of the Pacific.
19 May 2014
Casa BK, Lima
Design: domenack arquitectos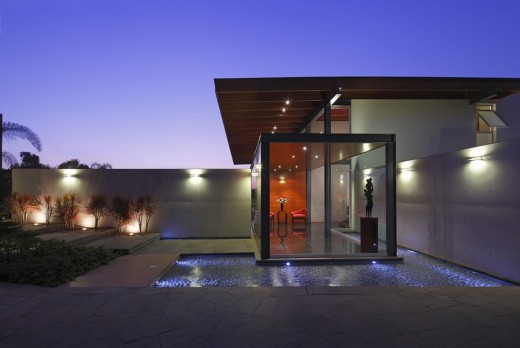 image from architect
Contemporary Peruvian House
This building is located within the city and consists of a 2 level house, designed for a young couple with 3 children. The house is placed at the back end of the plot, with a longitudinal north-south orientation.
29 Apr 2014
Casa S
Design: domenack arquitectos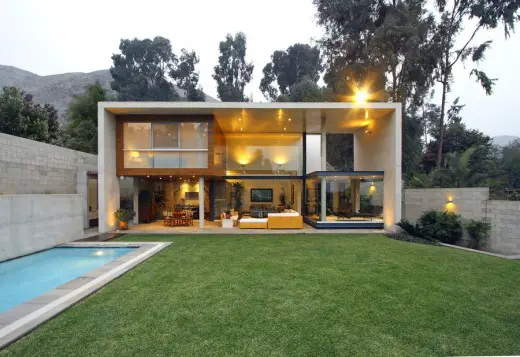 image from architect
Lima house
The house is the result of dealing with three important variables: satisfying the functional needs of the family, adapting the design to a difficult sloping topography without resorting to complicate and expensive structures, and capturing the views towards a golf course despite the fact that the plot is not adjacent to it.
1 Apr 2011
Desert Beach House, Pacific coast of Peru
Design: Artadi Arquitecto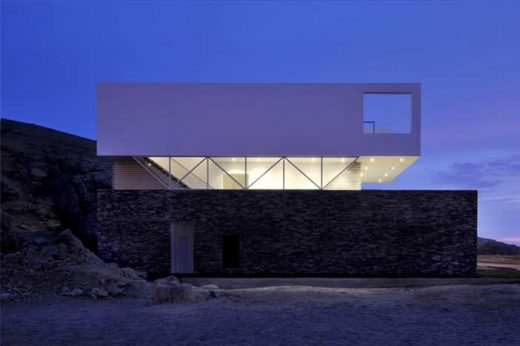 photo : Elsa Ramirez
Desert Beach House Peru
Recent design of a beach house located in the desert coast of Peru. The project is located at 125 km south of Lima city in a beach named "Las Palmeras".
19 Feb 2010
Casa en Playa, Cañete, Lima, central Peru (west coast)
Design: Artadi Arquitecto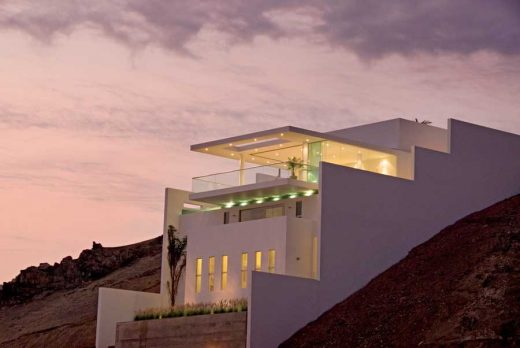 image from architect
Casa en Playa
19 Feb 2010
Casa Las Arenas, Lima
Design: Artadi Arquitecto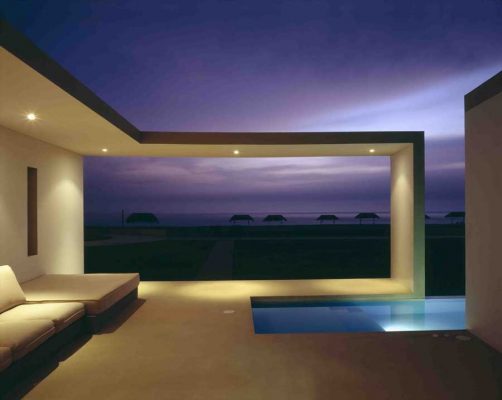 photo : Alexander Kornhuber
Casa Las Arenas
More Contemporary Peruvian Houses projects online soon
Location: Peru, South America
Peruvian Housing
Contemporary Peru Residential Architecture
2 May 2013
Loft Residence in Lima
Design: TheeAe LTD
Loft Residence Peru
The residential tower is to be a new prototype for one of the key residential areas in Lima, Peru. The major use for the units is for a single person (single, divorced, widow or a newly wedding couple) who wish to live in the coolest zone of San Isidro.
31 May 2012
Sky Condos Lima
TABB Architecture
Sky Condos Lima
The projects design approach is panoramic visibility. Our main intuition is that the building should interact with the astonishing views of the Pacific Ocean and the promising Pezet Avenue. The result is an irregular extruded polygon to frame the main views. Natural light is also a crucial aspect of the design.
10 May 2012
Lima Residential Building
SHROFF + LEoN
Lima Residential Building
Seeking to maximize both inherent and juxtaposed potentials, the project initiates development through the formation of typological clusters, each exhibiting its own distinct performative sustainable agenda.
26 Feb 2010
Lima Housing – 32 Dwellings
Architects: Filipe Lemos
Peruvian Housing design
19 Feb 2010
Edificio Costa Blanca, Miraflores, Lima Province
Artadi Arquitecto
Edificio Costa Blanca
South American Buildings
Lima Architects – Peruvian Architect Studios
Peruvian Architect Studio : Artadi Arquitecto
Comments / photos for the New Peruvian Houses – Building Design in Peru page welcome