Sleep 2017 Room Sets, Hotel Event London Guestroom Installations, Hospitality Exhibition UK
Sleep 2017 Guestroom Installations, London
Event at Business Design Centre, Islington, England: International Hospitality Design Show
29 Sep 2017
Sleep Conference in London
Sleep 2017 Conference Programme
Soak up knowledge and inspiration from the global hospitality industry's foremost influencers 21-22 November at Sleep 2017
A Mind Palace of Design Inspiration
(London – 28 September 2017) – Sleep, Europe's annual hotel design and development event, returns in 2017 with its two-day, free-to-attend Conference taking place 21-22 November at London's Business Design Centre.
Packed with the foremost influencers shaping global hospitality, the lively sessions will debate the challenges and aspirations driving the industry and tap into the undercurrents shaping its future, providing attendees with plenty of food for thought and take-aways for the sector at large.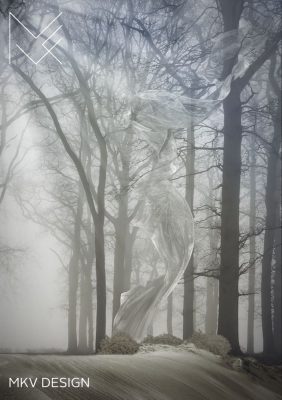 Insightful Perspectives
Celebrated Parisian interior architect Tristan Auer launches the Conference the morning of Day One with "Revival of a Myth", which will reveal his approach to returning storied, prestigious buildings to their former glory. Principal of Atelier Tristan Auer, Wilson Associates Paris' first Haute Couture Design Studio, his notable projects include Rosewood Hôtel de Crillon Paris and Hôtel Les Bains Paris. With a pedigree rooted in his early days with Christian Liaigre and Philippe Starck, Auer's signature can be found around the globe through designs for Cartier, Chanel and Hermès as well as numerous hotel brands and celebrities.
The afternoon brings a second presentation, "Emotional Modernism", during which acclaimed NYC-based architect Jeffrey Beers will share his passion for evoking emotional responses through spatial design. Beers has built a stellar career creating distinctive and visionary spaces recognised for their lasting appeal and ability to unite artistry and strategy, including the legendary Fontainebleau Miami Beach and the recently renovated El San Juan Hotel, Curio Collection by Hilton in Puerto Rico. Prior to founding Jeffrey Beers International in 1986, he gained experience from diverse inspirations ranging from renowned glass artist Dale Chihuly to legendary Brazilian architect Oscar Niemeyer to the NYC studio of I.M. Pei & Partners, where he managed the design of global hotel and entertainment projects.
Day Two kicks off with architect Eero Koivisto, co-founder of Claesson Koivisto Rune. Illustrated by Hotel Zander K; Hotel Villa Terminus; and Hotel Bergen Børs, Koivisto will reveal how the Swedish partnership balances architecture and design to 'manipulate space' with abstracted and honest Scandinavian beauty. The team's illustrious portfolio also includes the recently opened Sfera Building culture house in Kyoto, Sony Music's Stockholm headquarters and innovative furniture designs.
The forward-looking topic, "New Concepts of Luxury", will be presented that afternoon by Maria Warner Wong and Wong Chiu Man, principals of Singapore-based WOW Architects and entrant into last year's Sleep Set guestroom design competition. In conversation with Conference moderator Guy Dittrich, the duo will draw upon their experience in sustainability and wellness through projects such as the highly commended Vivanta by Taj – Whitefield in Bangalore; Yalong Bay No. 5 Villas and Spa in Sanya, China and the St. Regis Resort in the Maldives. This session will discuss the responsibilities of designers to create a new meaning in hotel luxury – one that does not give into the luxury of 'more' but looks beyond to memory creation, giving back and participatory design.
Fast versus Slow: Food for Thought
Three tastemakers from the F&B world will come together for Day One's "Fast Food" session: Bob Puccini, founder of Puccini Group, USA; designer and chef Ido Garini from Studio Appétit; and Simon Rawlings, Creative Director at David Collins Studio, will explore new dining concepts, sourcing local and the rise of the slow food movement.
Day Two sees life in the fast lane reconsidered by visionaries on the forefront of "Slow Design". Quentin Danté, managing partner of Bangkok-based global hospitality design group, STUDIO Q; Motti Essakow, natural capitalist and chief imagineer of Rythms by Design, UK; and Ilse Crawford, founder of Studio Ilse, will consider the benefits of creating spaces that enhance wellness through a balance of individual, socio-cultural and environmental needs as illustrated by their inspiring portfolios.
Breaking Down Walls
In "Design Beyond Space…ID" on Day One, graphic design and branding experts explain how the design of a hotel extends beyond its physical space. Matt Utber, Creative Director of The Plant, UK; Candice Madrid-Dahlqvist, Design Director of Sweden-based Millkeeper Studio; and Kate Cox from GA Brand Design with offices in the UK, Hungary, China and Malaysia, will delve into the influence of graphics, signage, fonts and collateral in the hotel realm.
Just what is a "Post Cool" hotel? On Day Two, Jason Holley, director of Universal Design Studio; James Soane director of Project Orange; and Henrietta Thompson, editor-at-large of Wallpaper* magazine will explore how when it comes to hotels, being 'cool' is no longer cool. Join these creative luminaries to learn what comes next, and how a more caring attitude towards design enriches the guest experience.
Development Roundtables
Key opinion leaders such as Eric Jafari, co-founder and creator of Locke Hotels, will join moderator Jamie Chappell, Global Business Director of Horwath HTL in the "Development and Investment" session examining the prospects for global hotel development and consideration of whether the risks in developing design-led hotels pays off for savvy investors.
This debate will be followed by the ever-popular "Development Roundtables" hosted by Daniel Englender, managing director of Benjamin West, during which top professionals from the hotel development, owner, investor and operator sectors move from table to table ready to offer their professional insight and candid advice to delegates. The sessions fill up quickly on a 'first-come-first-served' basis, so delegates are advised to arrive early and secure a much sought-after place.
Does Love Lead to Loyalty?
The morning of Day Two, the four Sleep Set guestroom design teams interpreting the 2017 event theme, "Loyalty: Lessons in Love", will reveal their takes on how design can create experiences so meaningful that loyalty becomes love. Presenting their concepts to the audience and judging panel before the winner is announced at lunchtime are: Stonehill & Taylor, the hospitality-focused architecture and design studio from NYC; London-based MKV Design which specialises in the interior architecture and design of high-end hotels and resorts around the globe; Italian firm, Il Prisma, with studios in London as well as in Italy and a portfolio extending across workplace, retail and hospitality; and leading luxury residential design studio 1508 London who are bringing their magic to hospitality.
In addition to the Conference and Sleep Sets, Sleep 2017 comprises an Exhibition of innovative products and the Sleeper Bar designed by the Sundukovy Sisters. Sleep takes place 21st – 22nd November at London's Business Design Centre, register for free tickets: Sleep event in London.
About Sleep
Sleep is Europe's leading event dedicated to excellence in hotel architecture and design. It comprises a major exhibition, the design and development Conference, Sleep Set concept spaces and a number of original experiential features. In 2016, more than 4,700 people attended the event from across Europe as well as other regions of the world. In 2017 Sleep will be held on 21st and 22nd November at London's Business Design Centre. Sleep's official Event Partner is the AHEAD Awards which will culminate in the awards ceremony on Monday, 20th November. GROHE is Sleep's Founder Sponsor.  For more information about Sleep and to register your interest, visit www.thesleepevent.com
20 Sep 2017
Sleep 2017 Guestroom Installations, London
Leading global studios to explore how design influences loyalty through guestroom installations at Sleep 2017
How to be Loved: International Design Companies to Create Unique Installations at Sleep exploring "Loyalty: Lessons in Love"
(London – 20 September 2017) This year's Sleep Set, the feature at Europe's hotel design event, Sleep, which pulls no punches in delivering challenging, original and layered installations, will this year present four room sets destined to provoke thought on the pressing question of loyalty in today's hotel world.
Selected for their diverse experience, outlook and culture, the participating companies are: Italian firm, Il Prisma, with studios in London as well as in Italy and a portfolio that extends across workplace, retail and hospitality; 1508 London, the leading luxury residential design studio who are bringing their magic to hospitality; Stonehill & Taylor, the hospitality-focused architecture and design studio from New York City; and London-based MKV Design which specialises in the interior architecture and design of high-end hotels and resorts around the globe.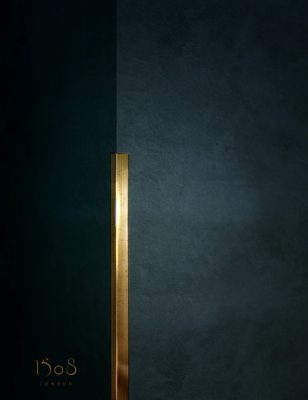 In the opinion of Gilberto Vizzini of Il Prisma, the challenge is to convert a one-night stand into a long- term love affair. "Hotels and their designers now have a great opportunity to elicit guest loyalty by combining physical and digital worlds into a new 'phigital' paradigm," he says. "This has the potential not only to create connections between the hotel and its neighbourhood but to deliver new networks for guests when they return home. In our Sleep Set, we will be proposing a system suitable for all types of hotels that explores the "phigital" model. The results will be unexpected, sociable, sexy and, above all, flexible so that hotels and their guests can go on having new experiences together."
For 1508, it is the small details that create strong attraction and form people's memories. "Details incite an emotional connection to a space and bring guests back," explains 1508's Hamish Brown. "Visitors to our stand will be invited to play a part in imagining a space full of moments of attraction for them, moments that in turn create loyalty and love."
Vince Stroop, Principal of NYC-based Stonehill + Taylor, confirms, "I am happy to share that our entry for the Sleep Set design competition, which we've called Hotel IRUS, is well under way and actually in the midst of being fabricated. Being both the architect and client for this entry has been a transformative adventure for our studio and the creative process. We initially and very eagerly set out to solve every conceivable travel situation, room configuration and to provide specific solutions to everything for everybody as a way of promoting loyalty to "US" (the target of our concept). However, as we began to engage in understanding what "US" really means, our design evolved to become more universal. We asked ourselves: 'How can we do our part to restore loyalty to "all of US" in a global community? How can we merge the confluence of ideas that surround the environment, and those that embrace the cultural differences of how people eat, work, interact and of course sleep?'"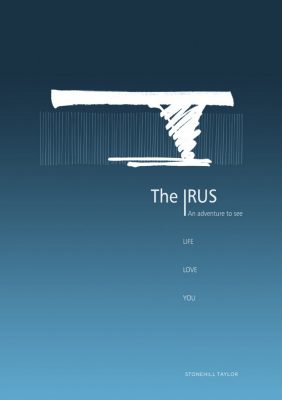 MKV Design is also intrigued by the wider issues. "Loyalty and love are fundamental to us. They influence what we feel about the life we are living and they generate a legacy for the future. Yet, we can be profligate and promiscuous with our loyalties, using up finite resources and rejecting commitment in favour of the latest 'must do-have-hold'," explains MKV's Maria Vafiadis. "Our Sleep Set will belong somewhere within this big canvas, inspired by an article about an island which made us think about the future."
Sleep will take place on Tuesday 21st November – Wednesday 22nd November at the Business Design Centre in London. For more information and to register for a complementary pass, visit www.thesleepevent.com
Sleep hotel design event London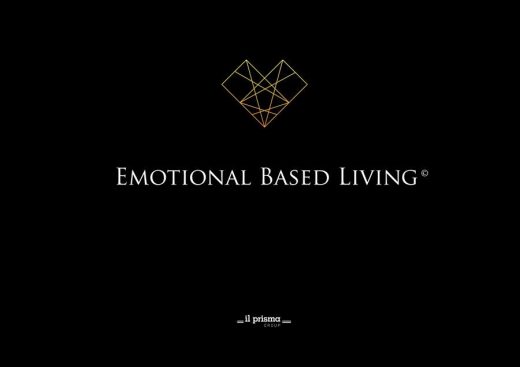 Sleep set hotel design event London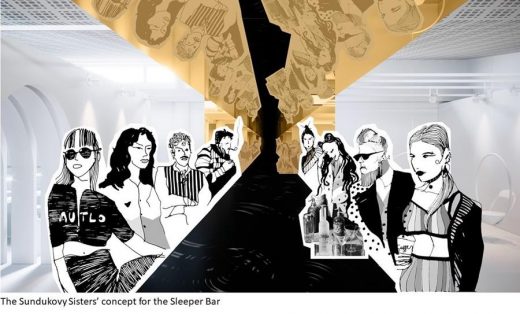 photo courtesy of sleep
Sleep Europe's hotel design event London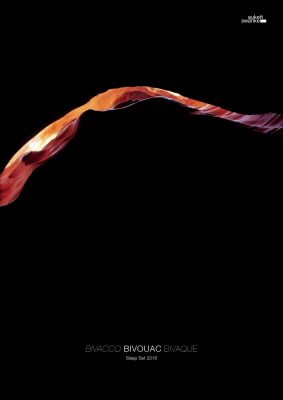 photo courtesy of sleep
Sleep – Europe's hotel design event in London images / information received 270716
Location: London, south east England, UK
London Architecture
London Architecture Design – chronological list
London Architecture Events
AA School Events



image from architect
RIBA Event London



photo from RIBA London
Bartlett School Events



picture from The Bartlett School of Architecture
Architecture Foundation London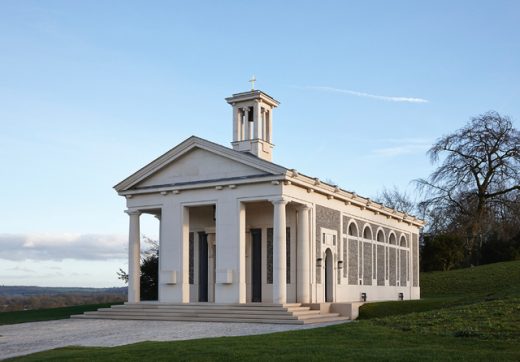 picture from AF
Architecture Foundation London Events
Architecture Foundation London Events
University of Westminster Events
V&A Architecture Events in London
London Architecture Designs
AA Summer Pavilion 2009



image from AA
Website: Sleep – hotel design event
RIBA Trust Autumn Lecture Series
Comments / photos for the Sleep 2017 Guestroom Installations – Hotel Design Event London page welcome
Sleep 2017 Guestroom Installations in London