Sleep Hotel Event London 2017, Hospitality Architecture, Building Exhibition News, Bar Design, Room Sets
Sleep – hotel design event, London
Architectural News, England, UK: International Hospitality Design + Architecture Competition
1 Nov 2017
Gira at Sleep Hotel Event London 2017
Gira exhibit at SLEEP, 2017
Gira, one of the worlds leading full-range suppliers of intelligent system solutions for building management, is pleased to announce its participation in the upcoming hotel design event of the year, SLEEP.
Recognised as Europe's hotel design, development and architecture event, SLEEP will witness a pioneering collection of new and existing product innovations and building solutions by Gira.
Held at The Business Design Centre in London, SLEEP goes live on 21st to 22nd November 2017, when Gira will look forward to welcoming visitors to Stand M28.
A leader in its field since 1905, Gira, will be laser-focused on the concept of 'Intelligent Building Technology' at this year's hotel design and architecture event, bringing forward a host of pioneering innovations where design, function, technical innovation and emotion collectively interact.
From Stand M28, Gira will demonstrate its latest new products and technologies that include the new Gira E2 Stainless Steel with flat mounting option, all supported by Gira experts ready to discuss and guide visitors on product suitability, user benefits, technical specification and much more.
New Gira products on display:
E2 Stainless steel: The new Gira E2 Design Line presents a minimalist switch range that introduces a host of new stainless steel frames and inserts for tailored specification. Presenting a cool-silver satin finish, E2 Stainless Steel is not only aesthetically beautiful but also rust-free, weather and heat-resistant, and naturally antibacterial.
Designed to complement the Gira System 55 range, Gira E2 with new stainless steel application is manufactured from shatterproof, UV-resistant thermoplastic with more than 300 functions via System 55. This ability enables premium specifiers like interior designers, architects and property developers the ability to equip buildings with the latest fixtures, all with a consistent design aesthetic and distinction between the varying systems, controls and functions identified.
'Flat is beautiful' and the new Stainless Steel Gira E2 with flat-mounted installation is available in a total of five material or colour variants: new stainless steel and also pure white glossy, pure white matt, aluminium (lacquered) and anthracite.
USB power supply: For the first time, Gira now offers a USB power supply with two connectors for installation with its 58 mm flush-mounted device box – in the style of the design line.
The new Gira USB power supply enables smart devices such as mobile phones, tablets and MP3 players to be charged directly at the USB power point: without the need for an additional power supply unit.
Highly operational, Gira's new USB power supply can supply a charging current of up to 1400 mA, or two times 700 mA, ensuring that even the most power-hungry devices can be charged quickly and conveniently.
System 3000 blind control: the new Gira System 3000 with blind controllers provides the user with highly intuitive operation and uncomplicated button control.
At the push of a button, the Memory operating top unit saves the desired time for the daily raising and lowering of blinds, featuring lock-out protection for the height of reliability. Its high-contrast, illuminated digital display is designed as part of three operating top units which include a touch-sensitive Display blind timer for simple utility.
With the option to control either manually or automatically, you can store your own personal blind control settings at the push of a button, spanning movement times for all seven days or customised separately for weekdays and the weekend via the menu. The System 3000 blind control customised time program is also available with an astro function for added convenience. The integrated astro function makes it possible to dynamically adapt to changes in sun position and light phase automatically: sunrise and sunset and the changeover between summer and winter season.
'Made in Germany', Gira products and solutions epitomise high quality manufacturing to produce reliable, safe and durable home automation, all with a timeless aesthetic. The numerous prestigious international awards received, like the "iF Award", "Red Dot Award" and "German Design Award", are testaments to the exceptional design quality of Gira where design and function come alive.
21 Oct 2017
Sleep, Europe's definiteive hotel design and development event, takes place on 21 and 22 November at London's Business Design Centre (UK).
This is one of the most important and directional events in the annual calendar for designers, architects, owners and operators.  An international line-up of industry luminaries and creative names will gather to discuss the topics that matter in the Conference, alongside an Exhibition that will feature the brands whose products are seen in world-leading hotels.
The Sleep Set guestroom installations focus on Loyalty: Lessons in Love. The 2017 challenge has been developed in collaboration with Ipsos Loyalty, with designs from NYC's Stonehill & Taylor; London-based MKV Design; Il Prisma, with studios in London and Italy; and 1508 London.
Also a must-see, is the Sleeper Bar by Moscow-based Design & Architecture Studio Sundukovy Sisters.
Hear from some of the industry's most influential designers and tastemakers in the free-to-attend Sleep Conference, including Tristan Auer, Jeffrey Beers; Maria Warner Wong and Wong Chiu Man, co-founders of WOW Architects | Warner Wong Design; editor-at-large of Wallpaper*, Henrietta Thompson; Simon Rawlings, Creative Director at David Collins Studio; Bob Puccini, founder of Puccini Group; and designer/chef Ido Garini from Studio Appétit, amongst others – view the full programme.
Register for your press pass for Sleep 2017 to gain unrestricted access to the exclusive invitation-only VIP Lounge, hosted by founder sponsor GROHE, and network with the foremost names in hotel design and development.
Once registered, please contact the PR team if you are interested in interviewing any of the Sleep Set designers, conference speakers or participants and we will do our best to arrange this for you.
We look forward to seeing you at Sleep 2017.
6 Sep 2017
Sleep Set
How to be Loved: International Design Companies to Create Unique Installations at Sleep exploring "Loyalty: Lessons in Love"
(London – 6 September 2017) This year's Sleep Set, the feature at Europe's hotel design event, Sleep, which pulls no punches in delivering challenging, original and layered installations, will this year present four room sets destined to provoke thought on the pressing question of loyalty in today's hotel world.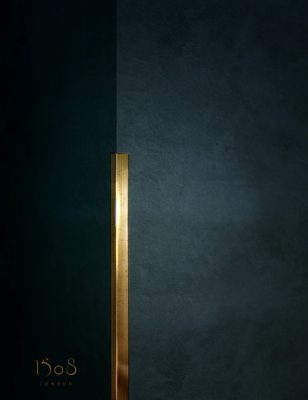 photo courtesy of sleep
Sleep hotel design event Room Sets
5 Sep 2017
Sleep – hotel design event Destination Bar
Moscow's Sundukovy Sisters to Design Sleep's Destination Bar
Sleep announces Studio Sundukovy Sisters will be designing this year's pop-up Sleeper Bar when the theme is Loyalty: Lessons in Love. No Images? Click here
(London – 4 September 2017) The Sundukovy Sisters will be bringing their particular brand of bold and idiosyncratic design to London this year by way of the pop-up bar at the Sleep event in November. Following in the wake of several award-winning Sleeper Bars conceived by international design practices over recent years, Studio Sundukovy Sisters' reputation for creating the trend-setter bars and restaurants on the Moscow wining and dining scene promises to "raise the bar" yet again at Sleep this year.
Irina and Olga Sundukovy: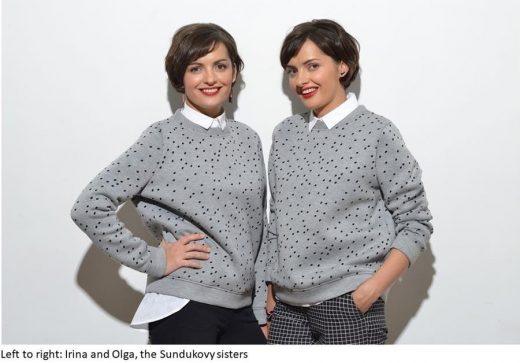 This year's Sleep theme, Loyalty: Lessons in Love, was embraced by the sisters, Olga and Irina, whose own declared mission is to work only with clients and on projects they love, where they can expand the boundaries of design and do something new and distinctive – for guests, for their clients and for themselves.
"Our design for the Sleeper Bar will emphasise the importance of human interaction in eliciting loyalty: not only loyalty between people but loyalty between the brand and individuals. It's a great opportunity for us to show that young designers can harmoniously integrate into the sophisticated market of hotel design, that we can both inspire and feel inspired, creating an experience that underlines the theme of the event – Loyalty: Lessons in Love. We will be using reflection and light to suggest the infinity of mankind while capturing the inner world of each guest in a moment of time. Loyalty is born out of our inner and outer worlds coming together" say Irina and Olga.
Sleep Destination Bar design: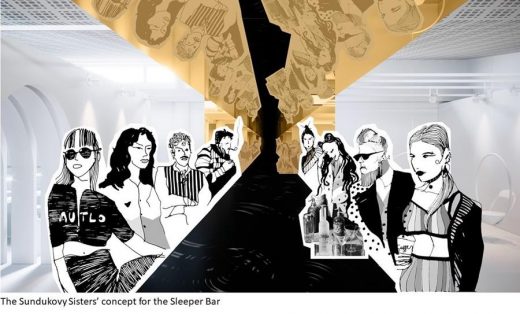 The sisters founded their eponymously named studio in 2004 since when it has grown to a practice of some 50 professionals and has designed hotels for a number of the major international groups, including the redesign of the Hôtel Le Louis Versailles Château MGallery by Sofitel in France and the Pullman Berlin Schweizerhof. Irina and Olga describe their design style as genuine, bright and contemporary with a dash of self-irony, observing natural trends but not following fashion. When it comes to hotel design, they believe above all that guests should feel the attention of the hotel, as if the design was created specifically for them.
Sleep will take place on 21st and 22nd November at the Business Design Centre in London. The Sleeper Bar – the event's hot spot for making new connections, building relationships and doing business – will be located on the top gallery level. Visit www.thesleepevent.com to register for a complimentary pass.
13 Jun 2017
Sleep – hotel design event Theme
Sleep event returns in 2017 with the theme "Loyalty: Lessons in Love"
Sleep 2017
Europe's Hotel Design and Development Event Returns to Explore "Loyalty: Lessons in Love"
London, 13th June 2017 – Sleep returns for 2017 with the provocative theme "Loyalty: Lessons in Love" shaping the direction of the two-day event on 21-22 November at the Business Design Centre in London. Last year attendance surged to over 4,700. This year sees a new twist thanks to a unique collaboration with Ipsos Loyalty, the global leader in customer experience, satisfaction and loyalty research which is helping deliver a narrative that so many are starting to discuss.
Sleep – hotel design event, London: GROHE taps: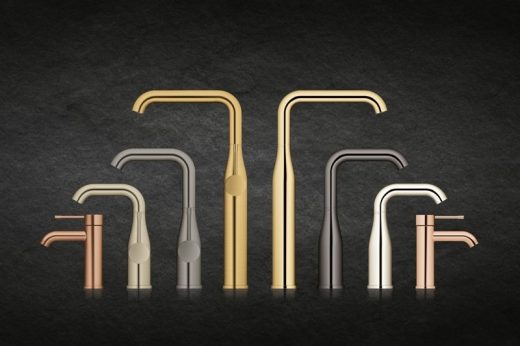 "How do you create amazing experiences that connect with customers emotionally and plant enduring memories, converting them into fans who want to tag themselves, 'check-in' and share with others?" asks Helen Bywater-Smith, Director in Customer Experience, Ipsos Loyalty. "We are excited to share with the Sleep community how hotel brands need to design communications, environments and interactions that deliver beyond the functional, leaving lasting memories in customers' hearts and minds and inspiring them to recommend and relive the experience."
Sleep Set
The annual Sleep Set competition sees leading international design practices bring to life the theme. Each team will develop a guestroom exploring how design contributes to the more emotive and elusive ingredients for successful hotels, guest retention, relationships and advocacy, proposing a guest experience so meaningful that loyalty becomes love.
The global reach and cross-disciplinary portfolios of this year's four competitors will bring a spectrum of cultural, geographic and industry perspectives to the mix:
• Stonehill & Taylor, the hospitality-focused architecture and design studio led by Principal Vince Stroop, hails from New York City stonehilltaylor.com
• Il Prisma, an Italian company with branches in London, Milan, Rome and Lecce, has Gilberto Vizzini as UK Manager and Strategy Director, with the team designing architecture and interiors for workplace, retail and hospitality settings ilprisma.com
• London-based MKV Design, with Founder and Managing Director Maria Vafiadis at the helm, specialises in the interior architecture and design of luxurious hotels and resorts around the globe mkvdesign.com
• 1508 London, a practice primarily known for high-end residential architecture and interiors, is now expanding its scope with Federico Toresi as Director of Hospitality 1508london.com
Vince Stroop, Principal of Stonehill & Taylor, explains why participating in a European design show matters. "I am a strong believer in the global exchange of ideas and the international creative process," he says. "It is an honor to participate in this year's Sleep Set and help demonstrate that the design community will always be committed to new ways of smart thinking and embracing progress."
This year, Sleep Set is supported by Kohler and will be collaborating with the four design teams to push the boundaries in their interpretation of the event theme. Visitors will be able to hear the designers make their case before a panel of judges in a conference session on Day One, followed by the announcement of the winner of the Sleep Set competition the afternoon of Day Two.
Other plans announced for Sleep 2017 so far include:
The Exhibition – Every year, the exhibition is carefully orchestrated to ensure the most compelling combination of newcomers and regular names, larger manufacturers and bespoke artisans. Amongst the stands for 2017, most of which have been filled, are Sleep newcomers Mitsushige Nishiwaki, who will display his whimsical etchings, and Avivo Lighting, designer and manufacturer of statement illumination fixtures. Returning Sleep exhibitor THG Paris will show its new transitional collection, Dean, while Italian brand ALPI will showcase new collections designed by Kengo Kuma, Piero Lissoni and the Campana Brothers which balance impressions of nature with graphic patterns.
The Conference – This will also explore the theory and the practice of "Loyalty: Lessons in Love". Forward-looking panels of experts working in hotel development as well as operators, investors, designers and innovators will debate this and other topics likely to impact the industry in months to come; roundtables will offer face-to-face opportunities to learn from the leaders. The conference is free-to-attend.
Spaces – Returning in 2017 is the innovative collection of product showcases, each designed as an imaginative interpretation of different hotel areas. These spaces created by select furnishing and accessory suppliers will further explore loyalty and love through designs that emphasise human touchpoints within the guest journey. Companies confirmed to date include Bang & Olufsen; Serralunga / Symo Parasols; Unopiù; Fabio Alemanno Design; Brintons; Roca; Crosswater; 10DEKA; Sans Souci; Yapiarti and Caberlon Caroppi, a Milan-based studio that will design a mini room-set with Italian brands.
Late night opening
Once again Sleep will stay open until 9.30 pm on Day One to allow time-pressured designers to attend, for more business to be done and for networking to be enjoyed with a party vibe.
"Sleep is a community of boundary-pushing innovators and design philosophers who are intuitively aware of how spaces affect human nature," says Joel Butler, Brand Director of Sleep. "Sleep 2017's theme plays to this strength. Whether family, friends, colleagues, or hotel guests, the qualities of loyalty and love speak to every person's desire to feel valued. At this year's event, visitors will learn how design can spark feelings of wellbeing and love, which in turn creates cherished experiences guests seek to recapture through repeat visits. After all, being hospitable should be at the heart of the hospitality business."
GROHE – Founder Sponsor
Loyalty aplenty is evidenced in the relationship shared by the Sleep event and GROHE as it continues into 2017. A key partner of Sleep since its inception, this year GROHE is headlining as Founder Sponsor. Host of the VIP Lounge, GROHE will once again display its newest kitchen and bath product innovations including the Ceramics and Colours collections.
Marc Gilbert, GROHE's VP Projects EMEA, says, "We all know that being loyal to the right partner is rewarded in so many ways over the years, so we think it is very apt that the theme for this year is based on loyalty. We look forward to another successful year at our premier event welcoming the hospitality industry to join us at the Business Design Centre."
Sleep – hotel design event, London, UK
About Sleep
Sleep is Europe's leading event dedicated to excellence in hotel architecture and design. It comprises a major exhibition, the design and development Conference, Sleep Set concept spaces and a number of original experiential features. In 2016, more than 4,700 people attended the event from across Europe as well as other regions of the world. In 2017 Sleep will be held on 21st and 22nd November at London's Business Design Centre. Sleep's official Event Partner is the AHEAD Awards which will culminate in the awards ceremony on Monday, 20th November. GROHE is Sleep's Founder Sponsor. For more information about Sleep and to register your interest, visit www.thesleepevent.com
About Ipsos Loyalty
Ipsos Loyalty is the global leader in customer experience, satisfaction and loyalty research with over 1,000 dedicated professionals located in over 40 countries around the world. Its creative solutions build strong relationships which lead to better results for its clients. This has made Ipsos Loyalty the trusted advisor to some of the world's leading businesses on all matters relating to measuring, modelling and managing customer and employee relationships. www.ipsos-mori.com
About UBM EMEA
Sleep 2017 is organised by UBM EMEA. UBM plc is a leading global events-led marketing services and communications company. We help businesses do business, bringing the world's buyers and sellers together at events, online and in print. Our 3,500 staff in more than 20 countries are organised into specialist teams which serve commercial and professional communities, helping them to do business and their markets to work effectively and efficiently. Running over 350 events per year UBM is the second largest exhibitions organiser globally and the biggest commercial organiser in the US, mainland China, India and Malaysia.
Sleep 2017 hotel design event in London images / information received 130617
Previously on e-architect:
27 Jul 2016
Sleep – Europe's hotel design event, London
Sleep Set designers reveal their visions for hotel tribes
This year, Sleep has pioneered a collaboration of international design talent and social scientists that will transform the way hotels and designers think about the spaces they create.
Now, the first intriguing glimpses into the initial work have been revealed, hinting at what visitors can expect to experience for real at Sleep in November. Inspired by a 'Science of Tribes' theme, the five design firms participating in the 2016 Sleep Set competition – Sleep's annual guestroom feature that is widely recognised for challenging convention – are Aukett Swanke, Gensler, Mitsui Designtec, Studio Proof and WOW Architects, and each is designing a room for a different tribe.
The 5 architecture studios participating in the 2016 Sleep Set competition in more detail:
Designing for the "Milieu" of creative and individualistic global nomads, Gensler will create a guestroom experience to celebrate the experimental habitat and chameleon nature of the 'Digital Avant-garde' tribe.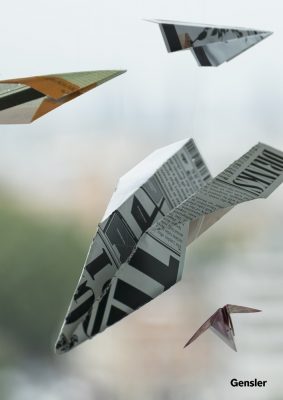 Designing for 'Performers' who are high-achieving individuals and the economic elite of all the tribes, Studio Proof has created a fictitious member of the tribe, a driven professional who's also a pleasure seeker and early adopter. The designers have imagined her story.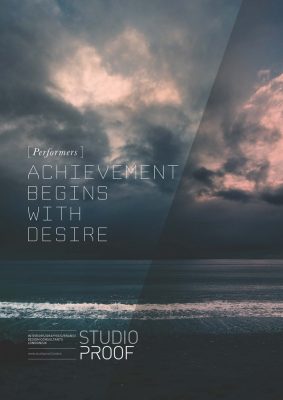 Designing for 'Intellectuals', a tribe of culture-seekers and responsible connoisseurs, WOW Architects will create a space in which the guest can make the most of the luxury of time, where it is possible to connect to the many layers of life.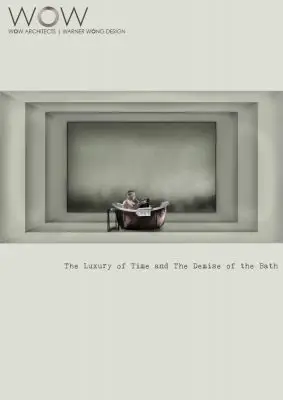 Designing for the status-conscious 'Established' tribe, Mitsui Designtec will create a guestroom experience offering everything money can't buy, fulfilling emotional satisfaction, creating a family environment and addressing all five senses.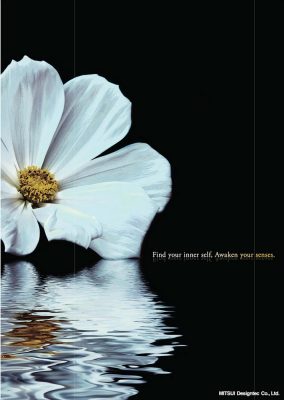 Designing for experience-driven individuals who reject traditional social conventions, Aukett Swanke will create a completely immersive environment for the 'Sensation Oriented' tribe.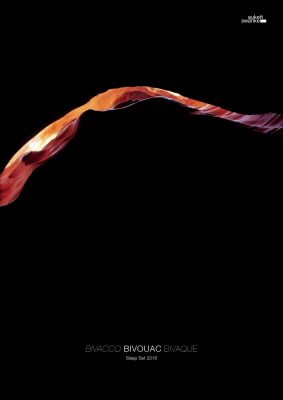 Sleep hotel design event London
Sleep – Europe's hotel design event in London images / information received 270716
Location: London, south east England, UK
London Architecture
London Architecture Design – chronological list
London Architecture Events
AA School Events



image from architect
RIBA Event London



photo from RIBA London
Bartlett School Events



picture from The Bartlett School of Architecture
Architecture Foundation London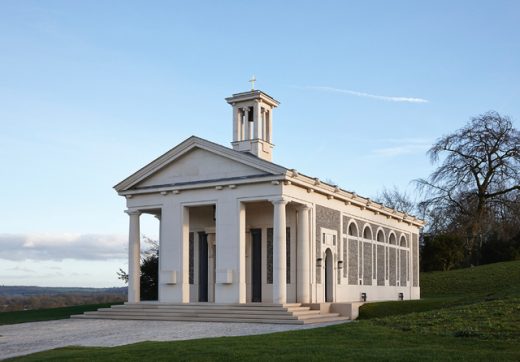 picture from AF
Architecture Foundation London Events
Architecture Foundation London Events
University of Westminster Events
V&A Architecture Events in London
AA Summer Pavilion 2009



image from AA
Website: Sleep – hotel design event
RIBA Trust Autumn Lecture Series
Comments / photos for the Sleep hotel design event London 2017 page welcome