Sleep Hotel Event London, Hospitality Architecture, Building Exhibition News, Design
Sleep – Europe's hotel design event, London 2017
Architectural News, England, UK: International Hospitality Design + Architecture Competition
13 Jun 2017
Sleep hotel design event London 2017
27 Jul 2016
Sleep – Europe's hotel design event in London
Sleep Set designers reveal their visions for hotel tribes
London, 27 July 2016 – This year, Sleep has pioneered a collaboration of international design talent and social scientists that will transform the way hotels and designers think about the spaces they create.
Now, the first intriguing glimpses into the initial work have been revealed, hinting at what visitors can expect to experience for real at Sleep in November. Inspired by a 'Science of Tribes' theme, the five design firms participating in the 2016 Sleep Set competition – Sleep's annual guestroom feature that is widely recognised for challenging convention – are Aukett Swanke, Gensler, Mitsui Designtec, Studio Proof and WOW Architects, and each is designing a room for a different tribe.
The 5 architecture studios participating in the 2016 Sleep Set competition in more detail:
Designing for the "Milieu" of creative and individualistic global nomads, Gensler will create a guestroom experience to celebrate the experimental habitat and chameleon nature of the 'Digital Avant-garde' tribe.
Gensler: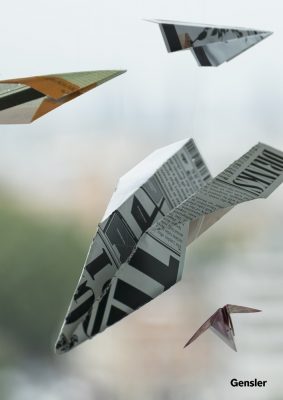 "Like a paper aeroplane when thrown, not knowing how far it will go or where it will land, perhaps picked up and thrown again, our guests seek an instinctive, unscripted journey which continues to shape and influence their lives."
Designing for 'Performers' who are high-achieving individuals and the economic elite of all the tribes, Studio Proof has created a fictitious member of the tribe, a driven professional who's also a pleasure seeker and early adopter. The designers have imagined her story.
Studio Proof: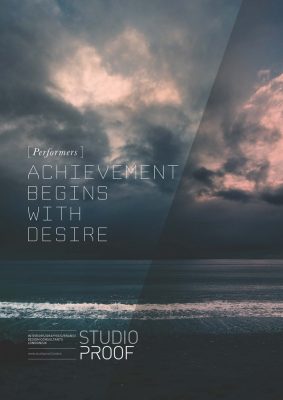 "Jo Anderson is at the peak of her career and expects the best from life, including her hotels. Hotel Confidential offers exclusivity, intimacy, modernity – and unexpected delights. She lies back on the chaise-longue, reflecting on sea and sky…"
Designing for 'Intellectuals', a tribe of culture-seekers and responsible connoisseurs, WOW Architects will create a space in which the guest can make the most of the luxury of time, where it is possible to connect to the many layers of life.
WOW Architects: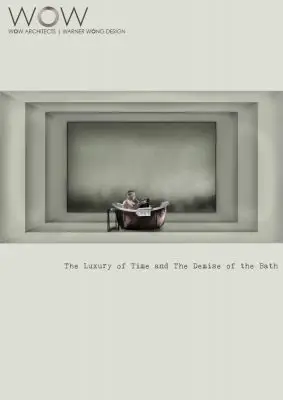 "A retreat for uncertain times, the room as a haven of safety and comfort where guests select their preferred reality from a menu of options. The bath tub is elevated to the central character, stimulating a re-appraisal of the place of every element throughout the room."
Designing for the status-conscious 'Established' tribe, Mitsui Designtec will create a guestroom experience offering everything money can't buy, fulfilling emotional satisfaction, creating a family environment and addressing all five senses.
Mitsui Designtec: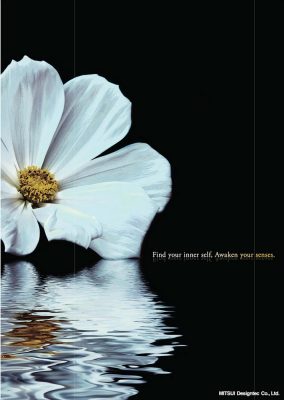 "Our journey aligns heritage and connoisseurship with all the senses. Flowing water, wavering lights, a breath of air, the rhythms of life. The destination is internal fulfilment and emotional connection."
Designing for experience-driven individuals who reject traditional social conventions, Aukett Swanke will create a completely immersive environment for the 'Sensation Oriented' tribe.
Aukett Swanke: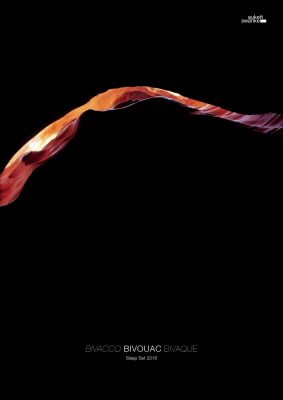 "This is a room in which to retreat and come together, offering an escape to real life, not from it. It could be anywhere, but while you are in it, you can only be here. A bivouac where guests create their own reality."
This year's 'Science of Tribes' theme is drawn from the Sinus Institute social model which identifies social groups based on the shared values, lifestyles and aesthetic preferences of their members, giving participants and visitors the opportunity to explore the science of hotel design.
The Sleep Sets will once again be located on the Gallery level of the "Other Hall" in London's Business Design Centre. Visitors will be able to hear the designers make their case before a panel of judges in a conference session on Day Two, followed by the announcement of the winner of The Science of Tribes Sleep Set competition.
Register for a complimentary pass to Sleep and find out more about the conference and exhibition as well as Sleep Set at www.thesleepevent.com.
Sleep will take place on Tuesday 22nd and Wednesday 23rd November at the Business Design Centre in London.
Sleep Hotel Design Event in London
About Sleep
Sleep is Europe's leading event dedicated to excellence in hotel architecture and design. It comprises a major exhibition, the design and development Conference, Sleep Set concept spaces and a number of original experiential features. In 2015, more than 4,000 people attended the event from across Europe as well as other regions of the world. In 2016 Sleep will be held on 22nd and 23rd November at London's Business Design Centre. Sleep's official Event Partner is the European Hotel Design Awards which will culminate in the awards ceremony on Monday, 21st November. GROHE is Sleep's Founder Sponsor.
About Sinus Milieus
The Sinus Institute has been researching people's changing values and everyday lifeworlds for three decades. The outcome is manifested in the Sinus‐Milieus, one of the best known and most influential tools for target group segmentation. Sinus totally restructured the model in 2010. The updated Sinus‐Milieus illustrate the everyday reality in our society as shaped by the accelerated rate of change it has seen over the last years.
About Aukett Swanke
Aukett Swanke is an award-wining architecture and interior design practice defined by its fluid and interactive approach to design and its delivery. Blending cross-sector experience with market leading R+D, the studio's work includes mixed-use, commercial office, hotel, retail, residential, education and healthcare sectors as well as workplace consulting with schemes ranging from city-changing masterplans to radical interior space and everything in between.
About Gensler
Gensler is a global design firm grounded in the belief that great design optimises business performance and human potential. Its 5,000 practitioners networked across 46 offices use global perspective and local presence to innovate at every scale. Whether the company is refreshing a retailer's brand, planning a new urban district or designing a bespoke luxury hotel, Gensler strives to make the everyday places people occupy more inspiring, more resilient, and more impactful.
About Mitsui Designtec
A member of Mitsui Group, Mitsui Designtec Co., Ltd. is based in Tokyo and is one of the largest interior design companies in Japan. For over 30 years it's experienced professionals have provided high quality services including planning, design, consulting and implementation for projects such as residences, offices, hotels, commercial venues, medical facilities and educational institutions.
About Studio Proof
Since its establishment in 2002, (re-branded from Proof Consultancy) Studio Proof has developed a strong heritage that is quietly told. From grand five-star hotels, great cocktail bars and private apartments to sophisticated brand identities, Studio Proof sidesteps saturated trends and, with no contrived manifesto, produces autonomous designs that exceed all expectations – and reveals how design can stimulate the way we travel, work and live.
About WOW Architects
WOW is an international consultancy offering professional design services in architecture, interior design, landscape design and master planning. An award-winning firm recognised for extensive experience in cross-border services, its projects span the Asian region and extend as far as the Middle East and Africa. WOW's core competency lies in the areas of Hospitality, Residential and Commercial design with strong lifestyle-driven concepts. Established in the year 2000 by Wong Chiu Man and Maria Warner Wong, WOW has evolved into a dynamic design group comprising WOW Architects and Warner Wong Design.
About UBM EMEA Built Environment
Sleep 2016 is organised by UBM (UK) Limited. UBM EMEA connects people and creates opportunities for companies across five continents to develop new business, meet customers, launch new products, promote their brands and expand their markets. Through premier brands such as Decorex International, Ecobuild, kbb Birmingham, Barbour ABI, Building and Building Design, and many others, UBM EMEA exhibitions, conferences, awards programs, publications, websites and training and certification programs are an integral part of the marketing plans of companies across seven industry sectors. UBM EMEA is a UBM plc company.
Sleep – Europe's hotel design event in London images / information received 270716
Location: London, England, UK
London Architecture
London Architecture Design – chronological list
London Architecture Events
AA School Events



image from architect
RIBA Event London



photo from RIBA London
Bartlett School Events



picture from The Bartlett School of Architecture
Architecture Foundation London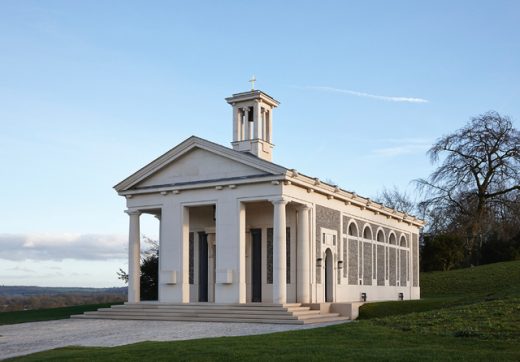 picture from AF
Architecture Foundation London Events
Architecture Foundation London Events
University of Westminster Events
V&A Architecture Events in London
AA Summer Pavilion 2009



image from AA
Website: Sleep – hotel design event
RIBA Trust Autumn Lecture Series
Comments / photos for the Sleep – Europe's hotel design event, London page welcome