Make Modular Building, New British Homes, Residential Property in England, UK Housebuilding 2021
Make Modular: UK Housing Delivery
17 March 2023
Launched in December 2021, Make UK Modular is the voice of the Britain's modular housing manufacturers. Make UK Modular's 30 for 30 mission is to enable the modular housing sector to deliver 30,000 modular homes a year by 2030.
Make UK Modular releases first impact report
Despite a political environment 2022 described by chair Dave Sheridan as "like no other … with 3 prime ministers, and 5 housing ministers in under 12 months", the new trade body has made significant progress.
The report highlights meetings with more than 20 MPs and Lords and the body's rapid progress to become the go-to consultee for Government on modular housing. Make UK Modular's first major report Greener, Better, Faster: Modular's Role in Solving the Housing Crisis is highlighted as a substantial step forward for the sector in terms of evidencing the investment levels, benefits, and political barriers facing modular.
The report outlines how the body has engaged positively with the media to position itself as the voice of the sector including securing a BBC Breakfast feature with Ilke Homes. Membership has grown steadily throughout year 1 with M-AR Offsite the latest organisation to join.
Make UK Modular is determined not to rest on its laurels and has outlined plans to move to a more campaign focused approach in 2023 focusing in on key sector issues such as net-zero, labour supply and skills, and delivering new housing.
Steve Cole, Director of Make UK Modular said:
"2022 has been a year of huge progress. Make UK Modular has established itself as the strong, confident voice for the modular housing sector. I'm pleased to say we are making the voice of the modular housing sector heard across Government.
In 2023 we will build on these robust foundations by increasing our influence, growing our membership, and ensuring that modular housing is a key part of government and opposition's housing and industrial policy."
Read full report here  Make UK Modular Y1 Impact Report | Make UK
Background:
Make UK Modular is the voice of the modular housing sector. We exist to help modular housing scale up, provide expert advice about the sector's needs, foster collaboration to overcome political issues, and work with members to grow their businesses.
The UK needs more homes, and fast. It needs homes which are green to build. It needs homes which use less energy. It needs homes to be great quality and good value. And it needs new people to build them. It needs homes: greener, better, faster.
www.linkedin.com/company/make-uk-modular/
Previously on e-architect:
9 December 2021
Better, Faster, Greener
Britain's manufacturers invest more than £500 million to end Britain's housing crisis – targeting 75,000 sustainable modular homes by end of decade and 50,000 highly skilled jobs across the UK
Six modular homes can be installed each day by a single crane and heating costs are slashed by 20%

• Upscaling modular housing would provide capacity for 75,000 additional new homes by the end of 2029
• Up to six houses installed each day by a single crane and a factory produces each house in just two hours
• Modular homes cost 20% less cost to heat, and use 30% less energy as a whole due to cutting-edge design
• With a 25% reduction in the workforce between 2016-2025 construction labour will be the new haulage industry unless action is taken now
• Upscaling modular housing can create 50,000 flexible future economy jobs where they are needed across the UK
• With up to 96% less embodied carbon modular housing is vastly more sustainable than traditional homes
• 33% of UK construction businesses are currently based in the Southeast of England. Modular housing can use the nation's buoyant housing markets to drive employment in other parts of the country supporting the levelling up agenda
• Modular homes achieve net zero through the use of solar panels, air source heat pumps, superior building materials and production which delivers almost zero defects for energy efficiency
Make Modular – UK Housing Market Crisis
Today Make UK launches a new trade body Make Modular, bringing together Britain's leading modular housing manufacturers with a plan to solve the country's housing crisis by delivering 75,000 affordable high-quality homes before the end of the decade. The UK housing market is at a tipping point where it could transform into the most advanced housing manufacturing market in the world in under a decade delivering in excess of 75,000 new homes via modular housing.
Make Modular members' factories can produce a new home every 2 hours. These homes are near defect-free with 97% less embodied carbon than traditional builds. Make Modular members have already invested more than £500 million in new factories, cutting edge processes, and state-of-the-art technology.
The UK construction sector will have lost at least 25% of its workforce by between 2016-25. There is a major risk that by the next election construction has become the new haulage with economic competitiveness undermined by an ageing workforce leaving the industry. More than 2,000 new jobs have been created by Make Modular members in the last 3 years. By moving people off-site and into clean, safe, modern working conditions volumetric can rebuild the construction workforce bringing up to 50,000 new younger people into the workforce.
Uniquely in the construction sector, modular housing provides the opportunity to construct offsite and in regions where labour is available. Homes are then transported to the areas where demand for new homes is the highest. Current factories driving the start of the modular revolution are already located in the Midlands and the North of the country, providing highly skilled and sought after careers using the latest digital and automated technologies with innovative design bringing about the highest environmental credentials.
Stephen Phipson, CEO of Make UK said:
"Imaginative and speedy solutions are required to tackle Britain's housing crisis and this kind of housing could certainly play a significant part in helping local authorities deliver the challenging home building targets set for them by Government. But to make real significant progress, modular housing needs to have equal access to land for construction with many sites still favouring traditional modes of construction.
"Modular also needs to have the weight of Government procurement behind it using a joined-up approach including education, defence and housing to build much needed scale the UK's modular industry."
Modular housing manufacturers are also keen to accelerate the development of building regulations to match a new, more ambitious new normal when it comes to quality and energy across construction as a whole, driving forward the world's biggest challenge of climate change.
Dave Sheridan, Chair of Make UK Modular said:
'Modular housing has grown rapidly in the last few years. The establishment of our own trade body is the crucial next step in this process. As a natural partner to Government to solve the housing crisis, deliver the levelling up agenda, and combat climate change Make Modular will accelerate and advance the MMC agenda through one strong voice rather than a series of disparate ones.'
Background:
Backers
Goldman Sachs, Laing O'Rourke, Legal & General, Sekisui House and TDR Capital, with support also provided by Homes England.
Members
TopHat, Urban Splash, Ilke Homes, Laing O'Rourke, Legal and General Modular
Make UK
Make UK, The Manufacturers' Organisation, is the representative voice of UK manufacturing, with offices in London, Brussels, every English region and Wales.
Collectively Make UK represent 20,000 companies of all sizes, from start-ups to multinationals, across engineering, manufacturing, technology and the wider industrial sector. Make UK directly represent over 5,000 businesses who are members of Make UK. Everything Make UK do – from providing essential business support and training to championing manufacturing industry in the UK and the EU – is designed to help British manufacturers compete, innovate and grow.
From HR and employment law, health and safety to environmental and productivity improvement, Make UK's advice, expertise and influence enables businesses to remain safe, compliant and future-focused.
UK Housing
Recent UK housing news on e-architect:
New UK Housing: British Housebuilding
New UK Housing
New UK homes for the North and Midlands
New UK homes for the North and Midlands
UK Stamp Duty Changes
UK Summer Statement Response
RIBA reacts to Chancellor's 'Plan for Jobs'
RIBA UK News 2020
English Planning System
English Planning System
New UK Timber Frame Building
New UK Timber Frame Building
Too little, Too late? Housing for an ageing population
Too little, Too late? Housing for an ageing population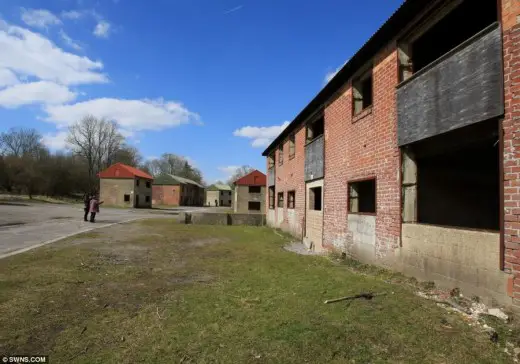 photograph © swns.com
Fleet Street Hill Housing in London by Peter Barber Architects: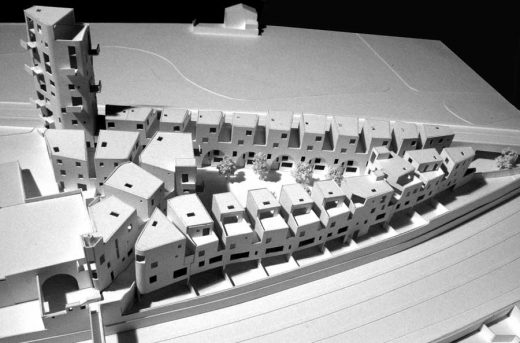 image from architect
Stadthaus Murray Grove Housing, London, by Waugh Thistleton – was the tallest timber residential building in the world: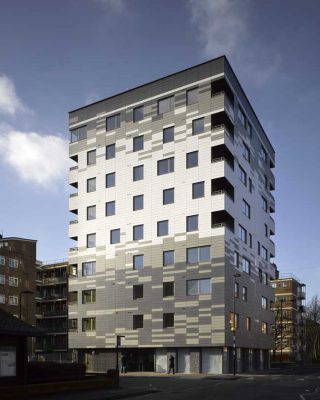 Stadthaus photo : Will Pryce
UK Housing Links:
English Architecture:
English Architecture Designs – chronological list
Location: UK
Contemporary British Homes
Recent British Home Designs
Black House, Kent, Southeast England
Architect: AR Design Studio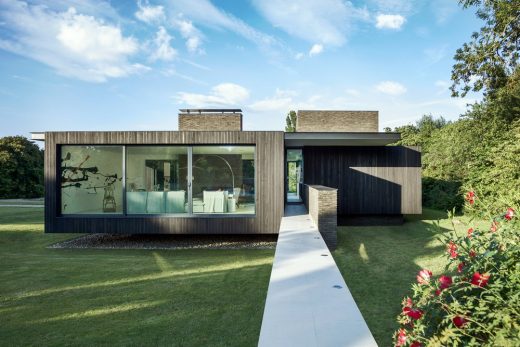 image courtesy of architects
Black House in Kent
Balancing Barn, Suffolk, Southeast England
Design: MVRDV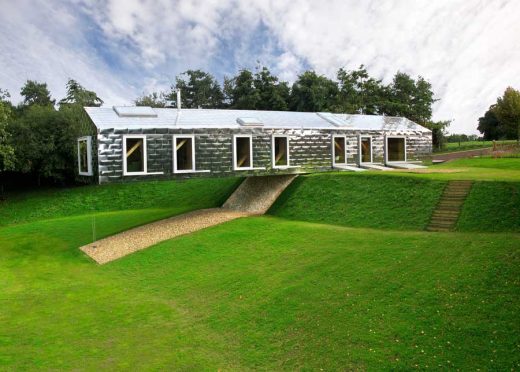 photo : Living Architecture
Balancing Barn Suffolk
Hurst House, Buckinghamshire, Southern England
Design: John Pardey Architects with Ström Architects
Buckinghamshire Property
Contemporary North European Homes
Recent North European Houses
Comments / photos for the Make Modular: UK Housing Delivery – Modern British Housebuilding page welcome