New UK Timber Frame Housing, British Homes, England Housebuilding News, Project, Image
UK Timber Frame Building News
18 Jun 2020
Timber Frame: Accommodating The Differential
With sales of timber homes and buildings heading towards £1bn in the next 12 months*, Andy Swift, sales and operations manager, UK & ROI for ISO-Chemie, considers sealant tapes for timber frame structures and accommodating differential movement.
The latest figures from the Structural Timber Association (STA) show that timber frames currently account for 22% of new housing starts in England, 17% in Northern Ireland and 30% in Wales, indicating that the technique can be seen as a viable alternative to traditional construction methods.
Macallan Distillery, Spetside, Scotland – timber ceiling: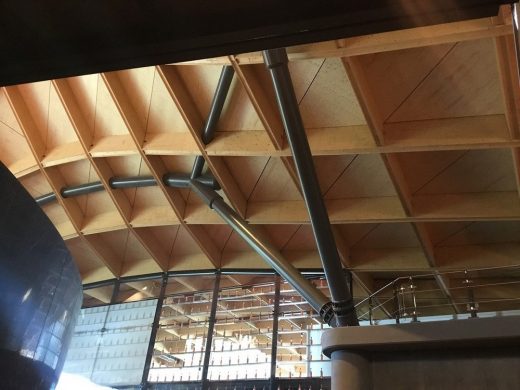 images courtesy ISO-Chemie
Indeed, as some industry experts predict offsite construction overtaking traditional onsite methods due to sustainability factors – with panellised and modular homes being made from recyclable materials and using up to 67% less energy in the building process than equivalent traditional onsite builds – the outlook for timber frame does indeed look rosy.
Timber frame has many attractions: it allows for greater flexibility in design and, as a sustainable material, is cost-effective which combined, aid the effort to reduce construction's carbon footprint. Built offsite in a factory, with fittings included, structures such as modular homes can be installed on site faster than other methods of house building.
However, when it comes to effective weather sealing of fenestration and external facades, which might have to last upwards of 20 – 30 years, new build timber frame structures can experience a huge amount of settlement occurring during the first 18 – 24 months of their life. Therefore, careful consideration must be given to this condition and factored in as part of the design at the critical product development stage.
Timber frame dwellings have unique requirements regarding differential movement between the internal timber wall and the external masonry wall. Basically, the internal timber wall will shrink in height due to a combination of loading and moisture loss, while the external wall grows in height as the bricks swell due to moisture gain. As the windows are generally fixed to the internal timber wall this means that the windows also have a large amount of downward movement within the aperture of the masonry wall.
The UK Timber Frame Association's 'Differential Movement Calculator' document, which has been used by NHBC for its technical standards for some years, and which lays down compliance requirements for house builders for follow, suggests that even on a two storey dwelling, the first floor windows will move by upwards of 16 mm while second floor windows on a three storey house can move by almost as much 30mm.
ISO Chemie – Andrew Swift: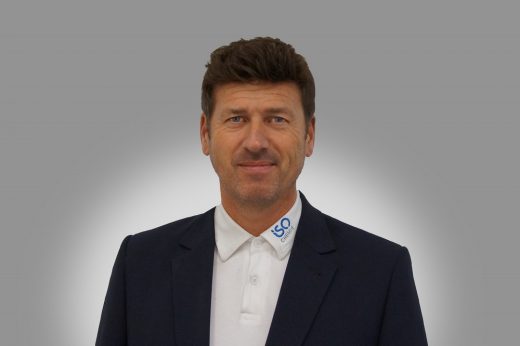 Implications
What does this mean for the fenestration industry? As a window manufacturer, the quality of the window installation is paramount because any problems are usually laid at your door; while installers might see a poorly sealed unit tarnish their reputation with the house builder or indeed, the occupants. It also means that using a silicone solution to provide a seal, which gives a MAF (Movement Accommodation Factor) of between 15% – 50% to accommodate the timber frame movement, could be largely ineffective – unless extremely large gaps around the window are required to accommodate movement.
Alternatively, the use of advanced foam sealing tapes can be beneficial, adding value to the quality of the final finish. The current generation of tapes, such as ISO-Chemie's ISO BLOCO T-Max, can accommodate up to 36 mm of movement (MAF = 257%) while remaining weather proof to Storm Force 10.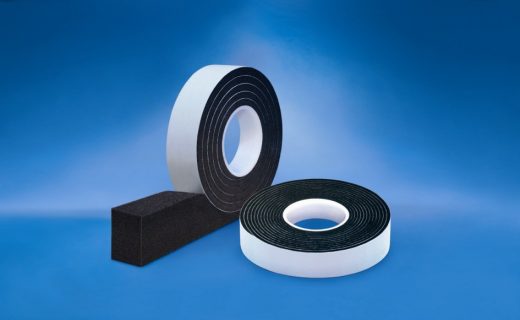 When sealing the windows in timber frame houses the gap at the head increases as settlement occurs while the gap at the cill decreases. Sealing the vertical sides also becomes problematical due to sheer movement. This can be overcome using sealant tapes. 
The window should initially be located higher in the aperture than the expected final position, which means that the head tape will be in a more compressed state while the cill tape will initially be in a more expanded state. This will equalise or reverse following the settlement movement, but will still remain intact and weather tight. Horizontal gaps should also be installed first to prevent any problems forming post settlement.
Tapes can be used to reduce vertical side gaps, too. They will adhere to the window frame only, allowing it to creep down the brickwork during the settlement period, accommodating the substantial sheer movement forces that can rip apart a silicone seal.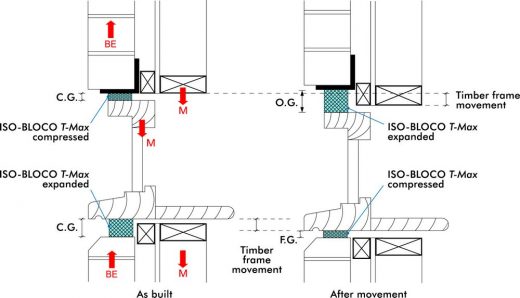 Added benefits
Tapes also offer a 'fit and forget' advantages – and it's a benefit not only for timber frame dwellings. Using a sealant tape means that the days when an installer would have to return to a house to remove a damaged post settlement silicone seal are gone. Neither does he have to go over the seal with a tool to get an acceptable smooth finish because tapes already have a flat finish when supplied.
This is due to an open cell structure which ensures the surface remains perfectly smooth and flat, regardless of the expansion/compression cycle – the tape always expands and compresses with the same footprint /width as it was originally installed with.
Impregnated foams can normally be installed quickly and simply with sufficient compression to provide a weather proof seal commensurate with the type of tape chosen, the average being 600 Pa – at this level a joint can resist wind driven rain up to violent Storm Force 11 (68 mph wind). Furthermore, because the tapes do not rely on adhesion to provide an effective seal they can be installed in the wet, saving time and money – a 'breathable' quality ensures that any trapped moisture in the joint will evaporate when the dry weather returns.
It's clear that perimeter seals around fenestration and movement joints in timber frame as well as brickwork structures perform a vital function. However, the correct specification of jointing materials is essential in ensuring that the structure remains capable of accommodating changes and variations in gap size and long-term performance.
*MTW Research report on the UK Timber Frame House Building & Construction Market in 2020 with forecasts to 2024.
ISO-Chemie is one of Europe's leading producers of impregnated foam sealants, specialising in the manufacturer of foam products from polyethylene (EPE), polypropylene (EPP) and polyurethane (PUR) using the latest production techniques. More at www.iso-chemie.eu/en-GB/
UK Housing
UK New Housing Design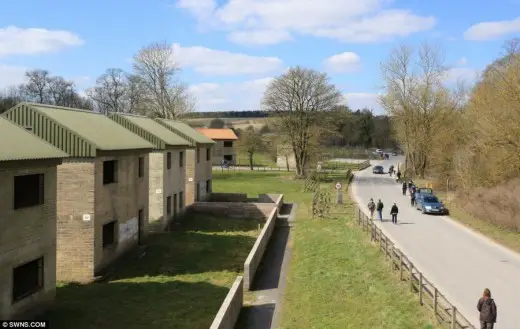 photograph © swns.com
UK New Housing
Too little, Too late? Housing for an ageing population
Fleet Street Hill Housing in London by Peter Barber Architects: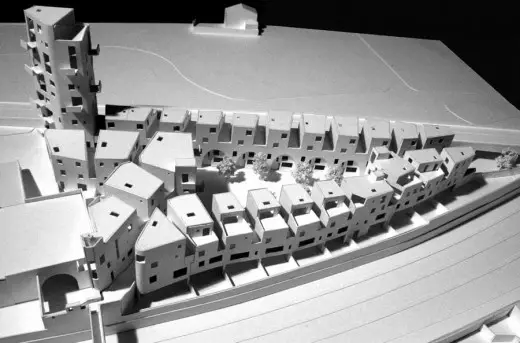 image from architect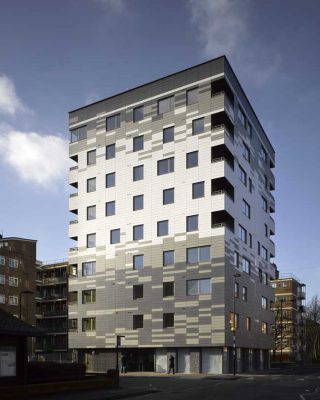 Stadthaus photo : Will Pryce
Murray Grove Housing
Interesting link:
Imber village on Salisbury Plain under control of the Ministry of Defence
UK Housing Links:
English Architecture:
English Architecture Designs – chronological list
Location: UK
Contemporary British Homes
Recent British Home Designs
Black House, Kent, Southeast England
Architect: AR Design Studio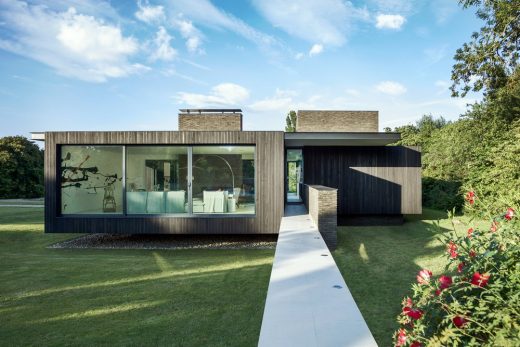 image courtesy of architects
Black House in Kent
A House for Essex, Essex, Southeast England
Design: FAT Architecture and Grayson Perry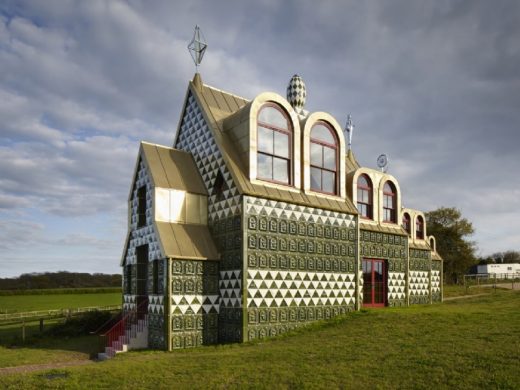 photograph : Jack Hobhouse
A House for Essex
Balancing Barn, Suffolk, Southeast England
Design: MVRDV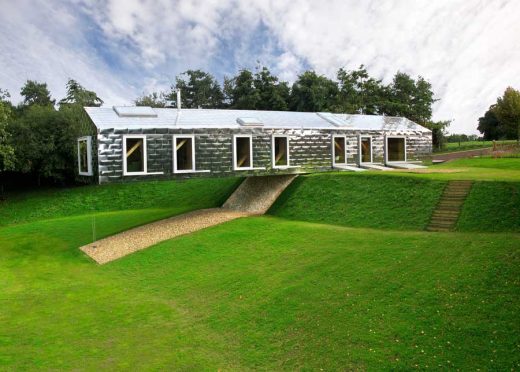 photo : Living Architecture
Balancing Barn Suffolk
Hurst House, Buckinghamshire, Southern England
Design: John Pardey Architects with Ström Architects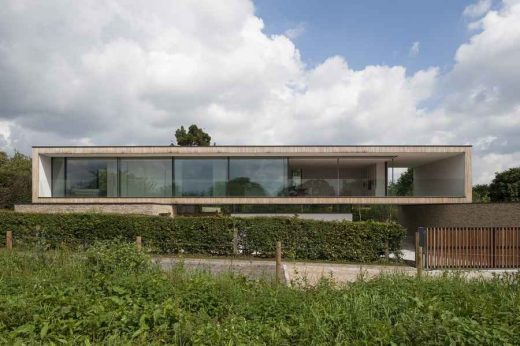 photo : Andy Matthews
Buckinghamshire Property
Contemporary North European Homes
Recent North European Houses
Comments / photos for the New UK Timber Frame Housing – Current British Housebuilding page welcome