New British Homes, English planning system, Building Houses in England, Virtual Committees
English Planning System Relaxation
12 May 2021
New UK Planning Bill
Calls for housing and landmarks for UK's derelict land – Romal Capital survey
59% say housing is an issue and undeveloped sites should be committed to modern, efficient housing communities and cultural landmarks.
London, UK | With Britain still in the grip of an on-going housing crisis, property developers Romal Capital sought the views of the British public on regenerating derelict land and brownfield sites. The national survey* found that 59% of Brits are calling for derelict land to be converted into modern, efficient housing and a place for cultural landmarks.
More the three-quarters (77%) feel that when brownfield sites are regenerated, they bring a sense of freshness, art and culture to an area improving the lives of everyone around it. However, as these sites stand, 74% believe that derelict sites are eyesores on the nations landscape.
Romal Capital's survey reported that over four-fifths (83%) of respondents feel Westminster governments have failed to prioritise regenerating brownfield sites in their area, in recent years. People in the Northeast of England (90%) felt strongest about this followed by those in the Southeast (85%). It follows that a lack of commitment from central government will have a regional impact. 79% of people pointed the length of time it takes for decisions to be made as the most significant hurdle to change.
Greg Malouf wants to fast track regeneration of undeveloped sites to tackle UK housing crisis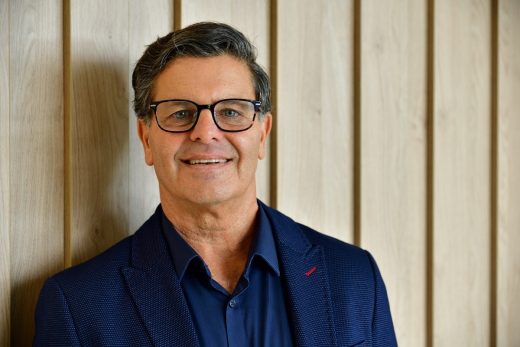 "It's great to see that people across the country want see their areas improved and repurposed. However, it is clear that speed is the issue more than ambition says Romal Capital's CEO Greg Malouf. Regeneration and planning have a lot of due process and extensive local bureaucracy, and it is this that needs to be restructured to get things going. Local authorities need more support and resources to streamline these processes and fast track regeneration of these sites."
What to do with all this space?
A 2020 report** from the countryside charity CPRE found there was over 25,000 hectares of brownfield land across 21,000 sites in the UK. Enough to fit over 1 million homes.
The survey discovered that almost a third (30%) of people would most like to see cultural landmarks built on this unused, derelict land, while a similar amount (29%) want to see modern, efficient homes and communities built to help solve the nations crippling housing crisis. When it comes to regenerated outdoor space, over a quarter, (26%) are in favour of new recreational facilities.
"Many people are desperate for somewhere permanent to live and keen to see former industrial and undeveloped areas turned into new, progressive housing neighbourhoods and community hubs." says Malouf "The authorities must become far more proactive and flexible to allow this to happen."
*Research findings based on a survey of 2,000 UK households carried out in April 2021 for Romal Capital by LMRMC (Market Research Society approved partner and ESOMAR corporate member).
**CPRE Report 2020
About Romal Capital
Romal Capital is an international award-winning property developer based in Liverpool. The team brings to the city over 60 years of combined property development experience from across Liverpool, and other major UK and international cities.
UK Healthcare Estate Planning News – 10 June 2021
11 May 2021
Planning Bill could bulldoze Environment Bill, warns CPRE
Reacting to the Queen's Speech, Tom Fyans, campaigns and policy director of CPRE, the countryside charity, said:
'The Planning Bill looks set to prioritise developers' needs over local communities, provide no new environmental safeguards and could slow the delivery of genuinely affordable homes in many areas. All in all, it risks creating a free for all for development. We know from painful experience that without the right checks and balances in the planning process, developments can lead to a huge and unnecessary loss of countryside while doing nothing to tackle the affordable housing crisis or level up.
'That's why we urgently need more joined up thinking from the government if we are to address the nature and climate emergencies. On the one hand, we've got the Environmental Bill being touted as world beating legislation to leave nature in a better state than we found it over the next 25 years. On the other hand, we have a Planning Bill that looks set to take us back to a deregulated dark age of development.
'The government must urgently rethink the Planning Bill. If not, we're facing an open season for developers on large parts of the countryside, and a fatal weakening of local communities right to be heard on the future of their area.'
About CPRE, the countryside charity
CPRE is the countryside charity that campaigns to promote, enhance and protect the countryside for everyone's benefit, wherever they live. With a local CPRE in every county, we work with communities, businesses and government to find positive and lasting ways to help the countryside thrive – today and for generations to come. Founded in 1926, President: Emma Bridgewater, Patron: Her Majesty The Queen. www.cpre.org.uk
11 May 2021
Queen's Speech – new zoning rules accelerate development of knowledge clusters
Steven Charlton, managing director Perkins&Will London, said: "Today the Government has taken bold steps towards resetting the way in which the planning system can help deliver sustainable economic growth.
"The new zoning rules not only simplifies the system but should also accelerate planning for the development of knowledge clusters, for data-driven, creative, or high-technology industries which will be vital to the economic recovery and growth in the post-covid period."
Perkins&Will co-authored a major new report, Life Sciences Innovation: Building the Fourth Industrial Revolution, with Savills, and policy advisory firm Blackstock Consulting.
The report brings together key figures from across the life sciences industry to join the dots between investors, academics, the real estate sector and occupiers, to investigate the current and future state of the industry, and inform the market about what demand for labs looks like.
Full report: https://lnkd.in/dj4Q7Xc
11 May 2021
Conservative Party's new Planning Bill for major overhaul of UK planning system
Jamie Johnson, CEO of FJP Investment, said: "Today's Queen's Speech confirms that the Conservatives are pushing ahead with their plans to significantly reform the UK planning system. While the focus of the initiative is to accelerate the "levelling-up" process, ensuring more new homes are built, we should still expect plenty of opposition to the Bill.
"People will understandably be wary that if they live in one of the soon-to-be-designated "growth" zones, they could see green spaces built on and have their daily lives disrupted by major construction works. Yet at the same time, few would deny that the Government must take action if the UK's housing shortage is to be effectively addressed; making it quicker and easier for housing projects to get the green light is an important part of that.
"It's clearly a careful balancing act. For me, however, there must also be a keen focus on the quality of the new-build projects. Evidence has shown in the past that many prospective homebuyers are put off buying newly-built homes, either because they dislike the style and character of the property, they do not trust the quality of the work, or the surrounding area and infrastructure do not appeal. Simply constructing more houses will not necessarily help; they must be the right houses within the right ecosystems. As ever, the devil will be in the detail as the Bill takes shape."
Paresh Raja, CEO of Market Financial Solutions said: "The shortage of affordable housing across the UK is one of the biggest issues facing society today. Countless successive governments have laid out ambitious targets for the construction of new homes, and then missed them. That is why I believe it is positive to see a more fundamental shift in policy – tackling the issues within the underlying planning system.
"From what we know so far, it's set to be the most significant overhaul of the UK's planning process for more than 70 years. Naturally, proper judgement must be reserved until the Bill is officially put forward and then duly debated. However, it is a move that could light the touch paper for the construction and housing sectors, spurring on a huge amount of investment in the real estate industry in the years ahead. And crucially, the end result ought to be many, many more affordable properties for would-be homebuyers."
8 May 2021
UK Planning Permissions Policy
1.1 million homes granted planning permission in England in the last decade yet to be built – CPRE response
Commenting on new LGA figures showing 1.1 million homes granted planning permission in England in the last decade are yet to be built, Tom Fyans, campaigns and policy director at CPRE, the countryside charity, said:
'In the eye of an affordable housing crisis, we need a 'use it or lose it' approach to planning permissions to force developers to build homes on land already allocated. Today's figures are just the latest atop a mountain of evidence that planning permissions and the availability of land are not holding up the delivery of homes – rather it's the developers slowing down building rates to keep house prices high and maximise their profits.
'Worse yet, the countryside is central in our response to the climate and nature emergencies and we simply can't afford to keep releasing more and more land unnecessarily for speculative development. That's why it's crucial the government rethinks current proposed changes to planning and uses the upcoming planning bill to push developers into increasing build out rates on existing sites with planning permission. Anything less will only make this bad situation worse.'
5 May 2021
UK Government Scraps Virtual Planning Committees
Architect reacts to government decision to scrap virtual planning committees
Pete Ladhams, Managing Director, Assael Architecture, commented: "The Covid-19 crisis acted as an unlikely catalyst to finally cause change to the UK's outdated planning system at pace. However, the decision not to extend powers enabling virtual planning committees will be a hugely backwards step.
"Whilst these measures were initially intended to be temporary, the feedback since implemented across the industry was overwhelmingly positive, with many recognising the advantages of a digitised planning process.
"The onus is now on the government to make sure we leverage the momentum created by this pandemic to reform the planning system fully and not miss this opportunity."
Assael Architecture is an award-winning London-based practice that provides a cohesive suite of architecture, interior design, landscape architecture and visualisation services both in the UK and abroad. They work across a range of sectors, including hospitality, commercial and master planning, and specialise in residentially-led mixed-use schemes.
Assael designs homes across all tenures, from private-for-sale, private-for-rent, including 'Build to Rent' through low-cost, shared-equity and social-rented affordable homes. They approach all projects from the environmental, social and economic dimensions of sustainable design and often integrate uses from the leisure, retail and cultural industries to help deliver thriving communities.
3 August 2020
New UK Housing Delivery
Following housing secretary Robert Jenrick announcing in the Sunday Telegraph that Britain will get a new zonal planning system please find comment from Ken Dytor, founder of Urban Catalyst, the developer behind the £1bn regeneration of Purfleet-on-Thames town centre.
Ken Dytor previously held roles at the Crown Estate, British Land and British Property Federation and was recently appointed to the Thames Estuary Growth Board, which aims to add £115bn to UK GDP annually.
New planning rules risk infrastructure and housing delivery
Ken Dytor, founder and executive chairman of Urban Catalyst, said: "It's encouraging that the government has put social infrastructure such as schools and hospitals alongside housing in its plans to speed up development.
"While the housing secretary is right the uninspiring design of some developments fuels NIMBYism, concerns over additional pressure on existing public services are typically another major driver behind local opposition to new development.
"Similarly encouraging is the drive to harness greater community participation in the planning process by embracing a more 21st century tech-savvy approach. This should hopefully lead to a wider range of voices being heard, resulting in more inclusive, balanced developments.
"However, if the government's 'build build build' agenda is to align with its 'levelling up' promise we need to see regionally driven infrastructure linked to housing delivery to kick start both national and local growth.
"A great example are the strategies focused on unlocking the potential of the Thames Estuary region, such as the Thames Estuary Growth Board's Green Blue plan and Thames Production Corridor, which seek to marry private and public sector expertise and tap into the growing power of industries such as the artistic, creative and media sectors."
Comments for this English Planning System article are welcome
21 July 2020
New UK Planning Rules Relaxation
New planning rules risk creating substandard homes on high streets
Following the government's move to relax permitted development rights and allow retail to residential conversions, please see a comment below from Rory O'Hagan, director at London-based practice Assael Architecture, on why the changes could be detrimental to our high streets and town centres.
Rory has significant expertise in working on converting complicated and constrained sites into mixed-use schemes. Assael's notable projects include Essential Living's Union Wharf scheme, Blackhorse Mills with Legal & General, and Pontoon Dock with Grainger and Linkcity.
Rory O'Hagan, director at Assael Architecture, said:
"The government's relaxation of permitted development rights could do much for the revitalisation of our high streets and town centres. But there must be a cohesive government strategy and clear regulations in place to monitor the standard of homes and ensure it is done well. The need to reinvent the high street shouldn't just be driven by an urge to reverse the decline of retail or to fast-track housing.
It should be about ensuring that town centres are places where people want to spend time, create new experiences, and live with high-quality, complementary housing. There needs to be a considered drive towards more mixed and blended developments, where retail uses are supported by additional purpose-built homes. By doing this, the onus is on creating desirable, amenity-rich locations with high-quality housing options for all."
6 July 2020
Is 'build build build' best for England's planning system?
Alister Scott, Professor of Environmental Geography and an expert in urban planning and infrastructure, writes for The Conversation on proposals to change the UK's planning system.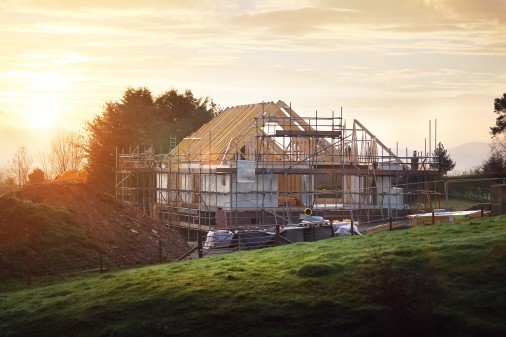 Is 'build build build' really the best way forward for England's planning system?
"Rip up planning red tape to spur house building," says housing secretary Robert Jenrick, while Prime Minister Boris Johnson argues for a radical shake-up to the planning system to deliver on his "build build build" mantra. There's a clear political message that England's planning system is broken and needs change.
Such change should not be based on simply building more, but on an accurate diagnosis of the problems the planning system is experiencing and trying to solve. If it isn't, there is a risk of a future prime minister saying again that the planning system is broken and in need of urgent reform.
After all, David Cameron in 2011 attacked the planning system as "the enemy of enterprise" and similarly embarked on a package of reforms to speed up housing delivery and economic growth and cut red tape. Yet consistently over 80% of planning applications are approved, challenging any simplistic presumptions that planning inhibits growth.
Political change has been a constant in England's planning system. Since the landmark 1947 Town and Country Planning Act, some 360 pieces of planning legislation have been enacted. What's more, since 1997 there have been 18 housing ministers, hindering policy consistency.
Managing change has been made more difficult with significant cuts to planning departments under austerity, compounded by incremental legislative changes that create the very complexity and delays that the government now complains about.
Today, calls for reform have been fuelled by a report by the right-wing thinktank Policy Exchange. With the country needing to build many more houses, the argument goes that replacing our plan-led system that assesses every application with a zoning system would reduce bureaucracy and help speed up decision-making.
There have already been some moves in this direction, with enterprise zones and brownfield "permission in principle" orders. Permitted development rights have enabled the government to fast-track more commercial-to-residential developments and housing extensions. Boris Johnson has just announced further loosening of the rules on converting other commercial establishments, shops and redundant premises into homes.
But these changes have already been criticised due to the growth of poor quality houses and flats with no windows, isolated from key services and infrastructure. Such homes would never have been given approval in the regular planning system, and also conflict with other policy considerations such as those of the advisory Building Better, Building Beautiful Commission.
Diagnosing the planning challenges
"Build build build" is the wrong starting point. Planning is dominated by a target of building 300,000 homes each year, and the prime minister's rhetoric reinforces that narrative. But one simple quantity metric on housing is dangerous and limiting when planning encompasses so much more.
The planning system should instead be designed to address the long-term challenges and opportunities our society faces. And that means a more integrated quality-based approach based on a shared vision of the kind of places we want to live in. Let's identify these challenges in more detail:
These challenges are all interlinked and collectively should form the key principles on which a better and more joined-up planning system should be built. However, what that planning system looks like is not for me or anyone to dictate in a top-down fashion. We urgently need better diagnoses of these challenges and integrated interventions, so that then we can then design better governance and delivery frameworks that are less complex and fragmented.
I fear that the government will continue on its present trajectory, based on the populist but fallacious presumption that planning is restricting housebuilding, and impose yet more change on a public sector ill-equipped to deal with it. In effect, the country lurches from one crisis to another. And that is definitely not good planning.
This article was originally published by The Conversation.
Northumbria is a research-rich, business-focused, professional university with a global reputation for academic excellence. Find out more about at www.northumbria.ac.uk
Comments for this English Planning System post on e-architect are welcome
English Planning System – Related material
How to design and build better green environments in our towns and cities
May 24, 2019 13:11 BST
The latest edition of the influential journal Town & Country Planning has been edited by a leading Environmental expert from Northumbria University, Newcastle.
How can we put the green back into our urban spaces?
Nov 06, 2017 16:47 GMT
The question of how to encourage city planners and developers to incorporate green spaces and infrastructure in our towns and cities is the subject of a £226,000 research project being run by Northumbria University.
English Planning System: New British Homes image / inforation from Northumbria University, Newcastle, UK, a research-rich, business-focussed, professional university with a global reputation for academic excellence
Previously on e-architect:
UK Housebuilding Policy
UK Architects welcome landmark ARCO Report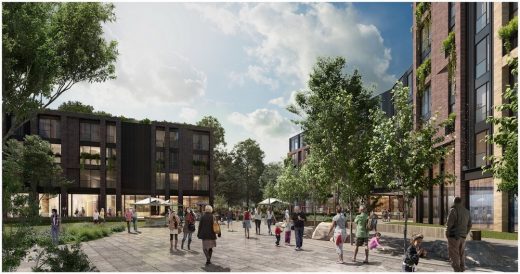 image courtesy of architects
New UK Housing for an ageing population
UK Housing Shortage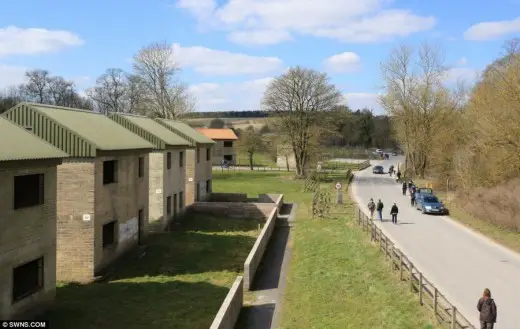 photograph © swns.com
New UK Housing – British Housebuilding news
English Planning System Links
UK Housing Links:
English Architecture:
English Architecture Designs – chronological list
Location: UK
Contemporary British Homes
Recent British Housing Designs
Fleet Street Hill Housing
Design: Peter Barber Architects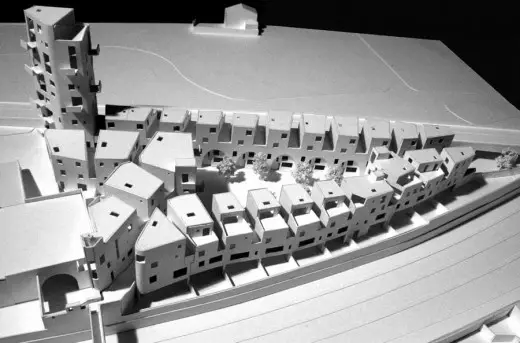 image from architect
Fleet Street Hill Housing
Murray Grove Housing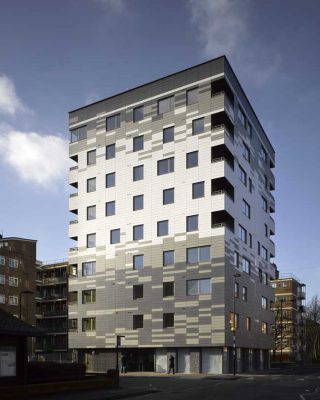 Stadthaus photo : Will Pryce
Murray Grove Housing
Recent British Home Designs
Black House, Kent, Southeast England
Architect: AR Design Studio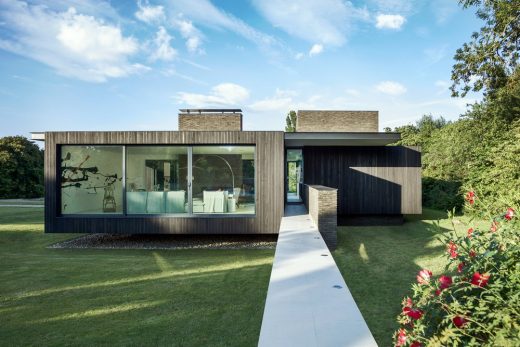 image courtesy of architects
Black House in Kent
A House for Essex, Essex, Southeast England
Design: FAT Architecture and Grayson Perry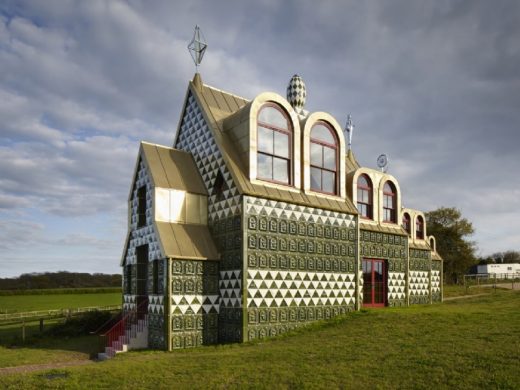 photograph : Jack Hobhouse
A House for Essex
Balancing Barn, Suffolk, Southeast England
Design: MVRDV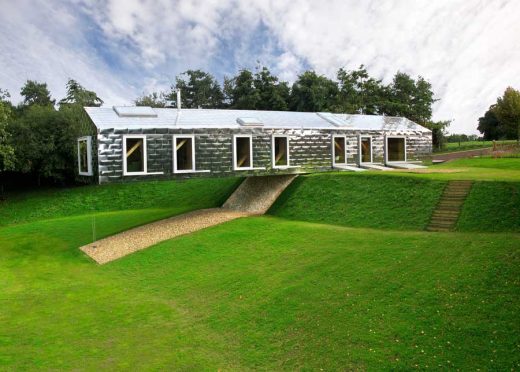 photo : Living Architecture
Balancing Barn Suffolk
Hurst House, Buckinghamshire, Southern England
Design: John Pardey Architects with Ström Architects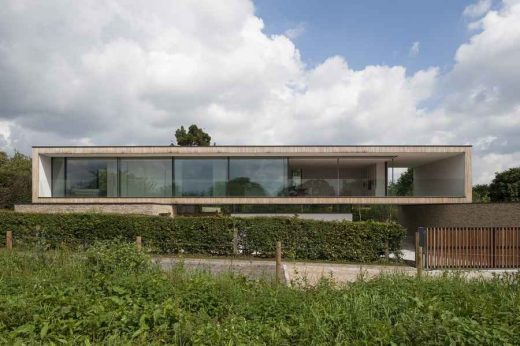 photo : Andy Matthews
Buckinghamshire Property
Comments / photos for the English Planning System: New British Homes page welcome