New British Retirment Homes Report, Building New Houses in England, Downsizing
Too little, Too late? Housing for an ageing population
UK Residential Property Expansion + Housebuilding Issues: Reaction to ARCO Report
3 Jun 2020
UK Architects welcome landmark ARCO Report
We post news and feedback about ARCO's landmark report launched earlier today:
BRITAIN'S FAILURE TO BUILD RETIREMENT HOUSING PREVENTS DOWNSIZING, LEADING TO MASSIVE UNDER USE OF FAMILY HOMES, SAYS MAJOR REPORT
The key to unlocking the UK's housing crisis lies in reversing decades of underinvestment in purpose-built housing for older people which could encourage downsizers and free up family homes, according to new research.
Too little, Too late? Housing for an ageing population published today by Associated Retirement Community Operators (ARCO), says that a staggering 15 million bedrooms are surplus to requirements across UK homes.
The report, independently authored by the Centre for the Study of Financial Innovation, predicts this bedroom surplus will exceed 20 million by 2040, with nearly 13 million people above the age of 65 living in largely unsuitable households.
Later living scheme in Epsom, which have been put in for planning this year by Guild Living, Legal & General's retirement housing arm: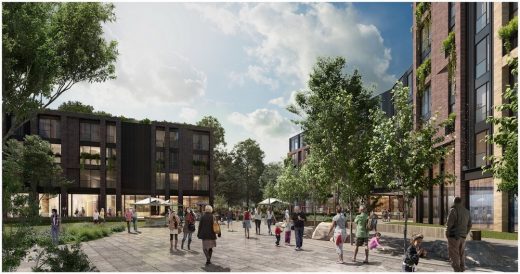 image courtesy of architects
The report highlights:
The key to unlocking the UK's housing crisis lies in tackling the under-occupation of family homes, where nearly 9 million households aged over-65 live in a house with 'surplus' bedrooms.
Only 2.5 percent of the UK's 29 million dwellings are technically defined as "retirement housing" – but the number of purpose-built homes offering care services is far less, at around 0.7 percent of UK housing stock, according to a recent report from the Urban Land Institute.
Just 7,000 new homes built each year are designed for older people. This is insufficient to serve the 180,000 65-plus households that will be created each year over the next decade.
The report calls on the government to:
Promote the benefits of downsizing and incentivise people to downsize before social care is needed, partly through cuts to Stamp Duty Land Tax,
Establish a housing strategy for older people that joins together housing and health, and obliges local authorities to plan for retirement housing and to identify appropriate sites.
This would kickstart the housing market by freeing up family homes, provide much-needed choice for older people, and enable them to lead healthier lives for longer, reducing pressure on health services.
A new generation of housing for older people is emerging in schemes that provide care and support, and are run for the long-term, backed by pension fund investment. The sector is changing and models with higher levels of services, support and care are the ones growing strongly.
One company seeking to develop purpose-designed retirement communities is Guild Living, a company which, in partnership with Legal and General, has already outlined plans for town centre projects in Bath, Epsom and Walton-on-Thames in Surrey. The company plans to offer tailored-care for residents, who will be supported by a range of services which are being developed using academic research from University of Bath.
Guild Living's focus on town centres can create jobs and drive footfall, supporting other local businesses with the fast-expanding grey pound. The company plans to include an array of facilities that will be open for local people to use – including childrens' nurseries, communities centres, GP surgeries and restaurants.
Nigel Wilson, CEO of Legal & General, said: "Our housing stock needs to work for everybody. People of all ages need more supply of housing and better choices, whether they are trying to accommodate a growing family, looking to rightsize to a healthy and safe later living environment, or indeed to retrofit their existing home.
"We know there is strong demand for the right sort of housing for later life living, with great design, supportive communities and good access to friends, family and facilities. Housing policy now needs to catch up with the demands and opportunities of our ageing demographic: getting this right has benefits for everyone."
Phil Bayliss, CEO of Later Living at Legal & General and Chairman of Guild Living, said: "As has become ever more apparent in the past few months, there are major failures in the way we house our elderly in their later years. As a country, we need to acknowledge the benefits that a new form of retirement community can bring and to actively plan to deliver these homes. For this, we will need policy support that mandates a minimum quota of homes each year to meet the needs of older people.
"These communities offer significant health benefits – a 50 percent decrease in GP visits and an 80 percent decrease in hospital stays – and more manageable social care costs. More than this, they provide vibrant communities that can help increase healthspan.
"This is why we established our out-of-town and urban later living operators, Inspired Villages and Guild Living. These businesses are offering a new way forward through great design, community, and care services, enabling people to live healthier, happier, safer, and more independent lives."
Eugene Marchese, co-founder at Guild Living, which is developing purpose-built housing for older people in town centres, said, "This welcome report lays bare some stark figures on how much housing is being wasted and how far behind Britain is when it comes to providing the right amount of age-appropriate accommodation. This is about one thing: helping older people live better. Most people have no real understanding of "later living" – but the COVID-19 crisis has woken everyone up of what happens when we ignore the question of "how do we want our parents to live?".
"We think that older people deserve the chance to live independently and above all safely; close to friends and family where they can stay connected and avoid becoming lonely or isolated. As the designer, developer and operator, we take a long-term view on helping support the way people live – which means tailored care and a genuine sense of hospitality that can prevent health issues worsening and ensure everyone gets the very most out of life."
Later living scheme in Bath, which have been put in for planning this year by Guild Living, Legal & General's retirement housing arm: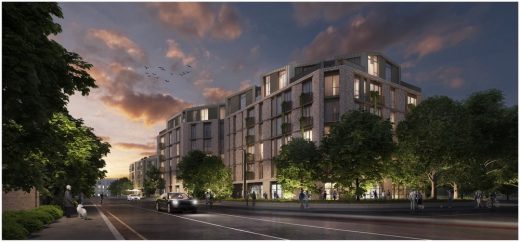 image courtesy of architects
Félicie Krikler, director at Assael Architecture, said: "As this report makes clear, households have been shrinking in size for four decades, but the way we design new homes has failed to keep pace. Our planning system must recognise that well-designed later living housing can transform our lives as we get older by allowing us to age better. This is not only by supporting mobility, but also by creating aspirational housing that people choose to move to, not because they have to, and intergenerational places with shared services that sit at the heart of their community."
Mark Rowe, principal at Penoyre & Prasad, said: "This research highlights the shift towards a more collective way of living – integrating purpose-built accommodation with access to healthcare and facilities that can help maintain independence. By integrating healthcare services and good design into purpose-built later living accommodation, hospital admissions, A&E visits and transfers can be reduced. However, it is vital that healthcare facilities in our towns and cities are designed and built in a way which properly integrate into and enhance communities."
Richard Jackson, co-founder at Apache Capital Partners, which delivered one of London's first luxury retirement villages – Nightingale Place in Clapham – in partnership with Audley Group, said: "This research underlines the scale of the investment opportunity that senior living represents. Not only are there long-term demographic growth drivers, with Britain facing an ageing population, there is also a real shortage of high-quality developments that cater to modern lifestyles while offering sophisticated care in one's own home. Later living housing should be seen as the next stage of your life, not the end of your life."
Too little, Too late? Housing for an ageing population, is published on Wednesday 3 June by Cass Business School, ARCO (Associated Retirement Community Operators), and the Centre for the Study of Financial Innovation. Cass Business School and Arco provided financial support for the report, which was researched, written and edited independently by Professor Mayhew and the CSFI. Read Too Little, Too Late? Housing for an ageing population here.
Comments / photos for the Too little, Too late? Housing for an ageing population in the UK page are welcome
Previously on e-architect:
UK Housebuilding Policy
UK Housing Shortage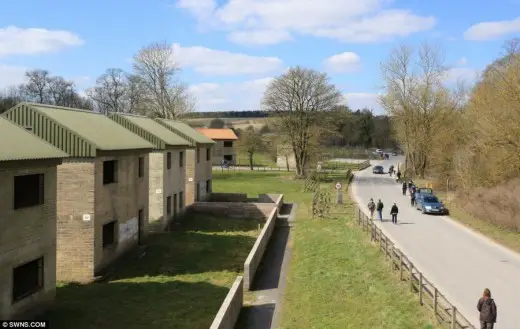 photograph © swns.com
New UK Housing – British Housebuilding news
UK Housing Links:
English Architecture:
English Architecture Designs – chronological list
Location: UK
Contemporary British Homes
Recent British Housing Designs
Fleet Street Hill Housing
Design: Peter Barber Architects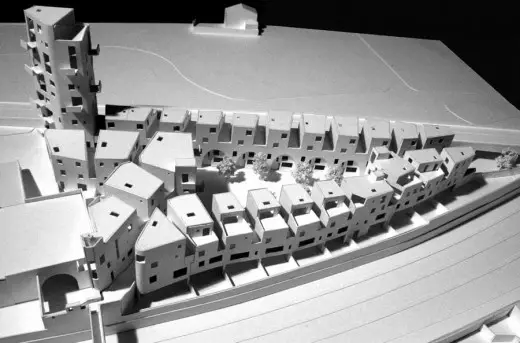 image from architect
Fleet Street Hill Housing
Murray Grove Housing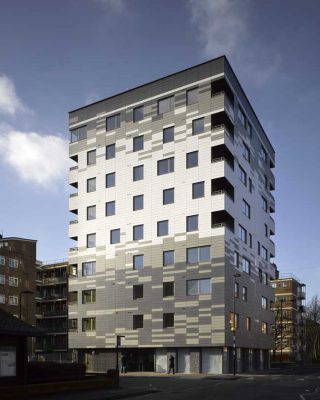 Stadthaus photo : Will Pryce
Murray Grove Housing
Recent British Home Designs
Black House, Kent, Southeast England
Architect: AR Design Studio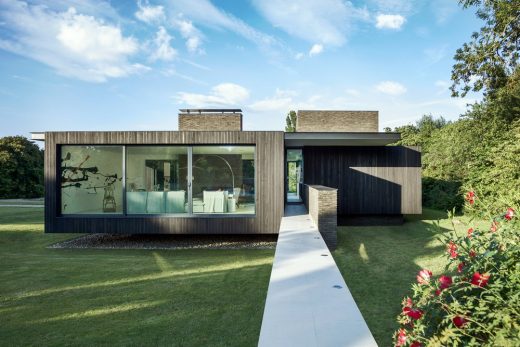 image courtesy of architects
Black House in Kent
A House for Essex, Essex, Southeast England
Design: FAT Architecture and Grayson Perry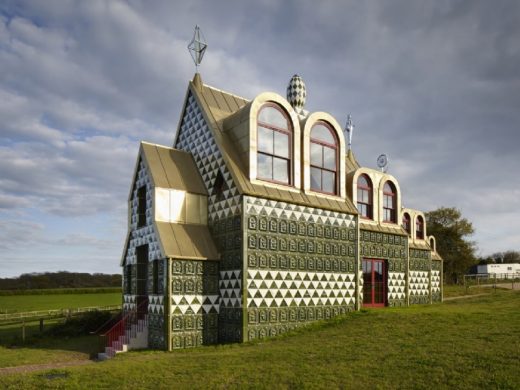 photograph : Jack Hobhouse
A House for Essex
Balancing Barn, Suffolk, Southeast England
Design: MVRDV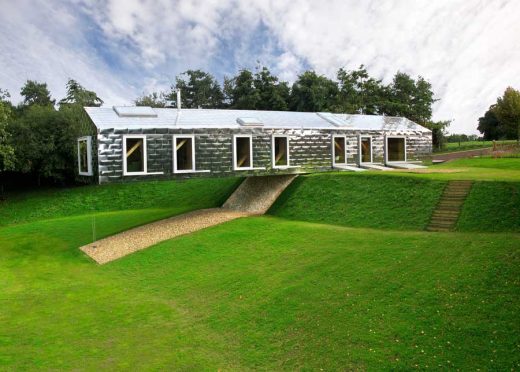 photo : Living Architecture
Balancing Barn Suffolk
Hurst House, Buckinghamshire, Southern England
Design: John Pardey Architects with Ström Architects
photo : Andy Matthews
Buckinghamshire Property
Comments / photos for the Too little, Too late? Housing for an ageing population: New UK Housing Shortage – Current British Housebuilding page welcome