Using instagram to market architecture services advice, Marketing architectural brand on digital platforms guide
Using Instagram to Market Architecture Services
8 September 2023
Are you an architect looking to market your architecture services effectively? Look no further than Instagram! With over 1 billion active users, Instagram is an incredibly powerful platform to showcase your work and build your online presence.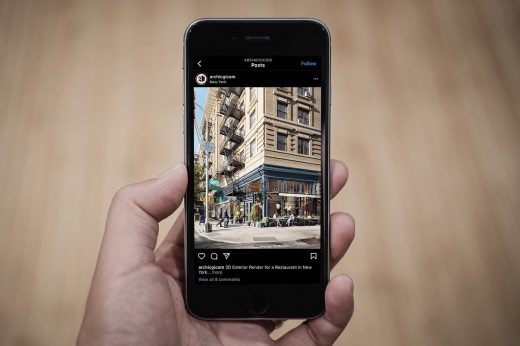 Through various Instagram tools such as posting projects, Instagram Reels, Instagram Stories, influencer partnerships, and Instagram Live, you can successfully navigate the different stages of the marketing funnel, from creating awareness to converting leads. By highlighting your work in a visually stunning way and building a loyal following, you can ultimately generate more business leads and conversions.
But what are the best practices for architects to make the most of Instagram? Check out these top 8 tips from industry experts in our comprehensive guide to using Instagram for architects. Keep reading to learn more!
Instagram is a visually-driven platform, making it the perfect place to showcase your architectural projects. To enhance your Instagram marketing for architecture services, here are some strategies to consider:
Professional content production
In addition to high-quality photos, consider investing in professional 3D rendering for architecture and real estate. This can help elevate the visual appeal of your profile and portfolio, allowing potential clients to get a better understanding of your design capabilities.
Remember, investing in professional 3D rendering is an investment in the visual representation of your work, and it can greatly enhance your Instagram marketing efforts by showcasing your architectural services in the best possible light.
Show your expertise through educational content
Establish yourself as an authority in the architectural field by sharing educational content. Create posts or stories that explain design principles, sustainability techniques, or building materials. This can help you build trust with your audience and position yourself as a knowledgeable professional.
Embrace video content
In addition to photos and renderings, leverage the power of video content on Instagram. Create short video tours of your completed projects, share time-lapses of your design process, product animated presentation, or film Q&A sessions to engage your audience dynamically and interactively.
Tell a story
Instead of simply describing the project or posting technical details, use your captions to tell a compelling story behind the design. Talk about the inspiration, challenges faced, and the impact the building or space has had on its occupants. This creates a deeper connection with your audience and makes your content more relatable.
Share in-progress projects
Don't be afraid to show the process behind your projects. Share behind-the-scenes glimpses, sketches, and progress photos to create anticipation and give your audience a sense of your design process. This can help build excitement and engagement around your work.
Utilize Instagram stories highlights
Use highlights to categorize and showcase your best work, ongoing projects, and client testimonials. This allows users to easily access and explore your portfolio and services even after the stories disappear.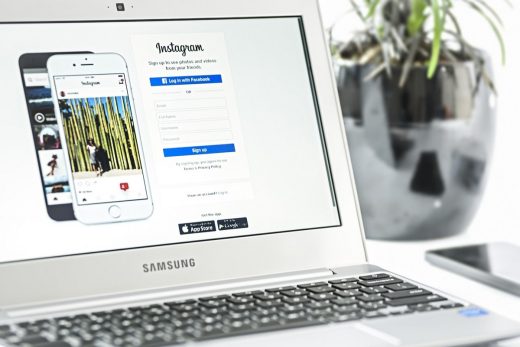 Create an Instagram guides
Take advantage of Instagram guides, a feature that allows you to curate and share collections of posts on specific topics. Create guides that showcase your portfolio, highlight specific architectural concepts, or provide tips and advice for homeowners looking to renovate or build.
Follow relevant accounts
To increase your visibility on Instagram, it's important to follow relevant accounts in the architecture and design industry and engage with their content. Like and comment on their posts, participate in industry-related conversations, and build relationships with other professionals in your field.
Share industry insights and trends
Stay informed about the latest architectural trends, innovations, and industry news. Share your thoughts and insights on these topics through Instagram posts or stories to position yourself as a thought leader in the field.
Understanding the evolving landscape of architecture is essential for anyone in the industry. While Instagram can serve as a window into current tastes and trends, it's important to supplement this with insights from more formal sources. For those interested in diving deep into the principles and ethics of architecture, you could refer to the American Institute of Architects for a wealth of resources and industry standards.
Post consistently and strategically
Consistency is key when it comes to successfully using Instagram to market architecture services. In addition to maintaining a consistent posting schedule, it's essential to have a cohesive visual theme throughout your posts that reflects your brand identity. This means using consistent colors, filters, and fonts to create a unified aesthetic that is instantly recognizable to your audience.
Use hashtags
Research and use relevant hashtags to increase the discoverability of your content. Use a mix of popular hashtags and niche-specific ones to reach a broader audience and target potential clients specifically interested in architectural design.
Utilize targeted ads
Instagram offers various advertising options that allow you to target specific demographics, interests, and locations. Use these targeted ads to reach your ideal audience and generate leads more effectively.
Engage with your audience
Actively engage with your audience by responding to comments, DMs, and mentions. Show genuine interest in their inquiries, feedback, and ideas. This builds trust and fosters a sense of community around your brand.
Use Instagram Shopping
If you sell architectural products or services, take advantage of Instagram Shopping. This feature allows you to tag products in your posts and stories, enabling users to directly purchase or inquire about the items.
Offer exclusive promotions or discounts
Reward your followers by occasionally offering exclusive promotions or discounts on your services. This can create a sense of urgency and encourage potential clients to take action. Incorporate Instagram stories, posts, or reels to announce and promote these limited-time offers.
Share client testimonials and success stories
Share testimonials from satisfied clients to demonstrate the positive impact of your architecture services. By showcasing completed projects, works in progress, behind-the-scenes photos, and testimonials from satisfied clients, architecture firms can demonstrate their expertise, creativity, and exceptional work.
Incorporate user-generated content
Encourage your clients and followers to share photos of your completed projects by using a branded hashtag. Repost and give credit to these user-generated photos to showcase your work from different perspectives and demonstrate customer satisfaction.
Collaborate with influencers
Partnering with influencers in the architecture and design industry can help increase your reach and credibility. Seek out influencers who align with your brand values and have an engaged audience. Collaborate on projects, host influencer takeovers, or create joint content to expand your reach.
Reach out to local media or publications
Collaborate with local media outlets, magazines, or design publications to feature your projects or contribute articles related to architecture and design. Being featured in reputable publications can greatly enhance your credibility and visibility.
Participate in industry events and conferences
Use Instagram to promote your participation in industry events and conferences. Use Instagram Stories to showcase behind-the-scenes footage or live-stream key moments, and tag relevant users and companies to increase your reach.
Team up with complementary businesses
Identify local businesses or professionals in related fields, such as interior designers, landscapers, or contractors, and collaborate on joint projects or cross-promotions. This can help expand your network, reach new audiences, and generate referrals.
Collaborate with non-profit organizations
Align your brand with a cause by collaborating with non-profit organizations involved in architecture, sustainability, or urban planning. This can help you build a positive brand image and attract clients who value social responsibility.
Analyze and adapt
Regularly analyze your Instagram performance and track key metrics, such as engagement rates, reach, and follower growth. Use this data to optimize your strategy, identify what content resonates best with your audience, and make informed decisions moving forward. Follow Instagram's official blog for the latest updates and tips.
In conclusion, Instagram offers architects a unique opportunity to showcase their projects, build an online presence, and attract potential clients. By following the strategies outlined above, architects can create a visually appealing profile, establish themselves as authorities in the field, engage with their audience, and ultimately, generate leads and grow their business.
It's important to remember that success on Instagram requires consistency, creativity, and adaptability. Posting high-quality visuals, sharing educational content, telling compelling stories, and engaging with your audience are all crucial elements of a successful Instagram strategy. Additionally, staying informed about industry trends, collaborating with influencers and complementary businesses, and utilizing Instagram's advertising options can greatly enhance your reach and credibility.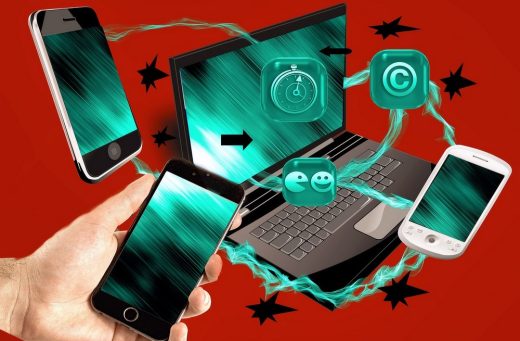 As an architect, your Instagram presence should reflect your brand identity through a cohesive visual theme and incorporate user-generated content and client testimonials to demonstrate your expertise and exceptional work. By taking advantage of features such as Instagram Stories, highlights, and guides, you can further enhance your profile and provide a comprehensive view of your portfolio and services.
Analyzing and tracking key metrics will help you optimize your strategy and continue to improve your Instagram marketing efforts. By regularly assessing your performance, you can identify what content resonates best with your audience, adjust your approach accordingly, and make informed decisions moving forward.
Ultimately, Instagram can be a powerful tool for architectural marketing, allowing you to reach a wide audience, build credibility, and showcase your unique architectural vision and expertise. By leveraging the strategies outlined in this guide and staying up-to-date on new features and trends, you can effectively leverage Instagram to grow your architecture business and achieve your goals.
Remember, Instagram is a dynamic platform, so it's essential to stay updated on new features, trends, and industry advancements. With these tips and a proactive approach, you can effectively market your architecture services on Instagram and achieve your business goals.
We encourage all architects to consider utilizing Instagram for their architecture services and to check out architectural rendering by ArchiCGI to complete their visual marketing needs.
Comments on this guide to using instagram to market architecture services article are welcome.
Restaurants
Restaurants Posts
Tips to Make Your Café More Exciting
Make your restaurant profitable and stand out
Things every restaurant owner should know
Building Articles
America Architectural Designs – latest building updates
Comments / photos for the Using instagram to market architecture services page welcome