Make your restaurant profitable and stand out guide, Dining style advice, Eating out design tips
5 Brilliant Ways to Make Your Restaurant Profitable and Stand Out
8 June 2022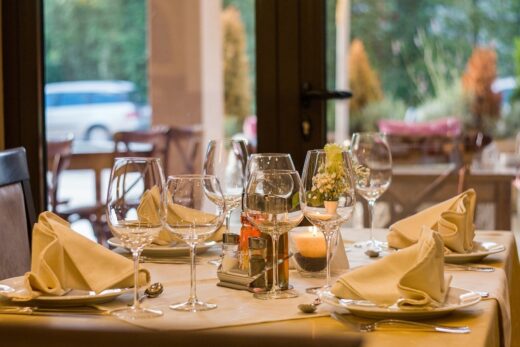 The restaurant industry faces stiff competition as business owners need to drive customers to enjoy and dine at their place.
If you also own a restaurant and can't catch customers' attention, chances are, you can close the venture soon. But by incorporating some of the following strategies, you can make your restaurant profitable and stand out:
1.     Turn Existing Customers into Promoters
Existing customers are your prominent advocates. So you might want to treat them well so they can spread the word out in turn.
Every time they visit your restaurant, try acknowledging them and recalling what they ordered before. The best way to get this kind of information is to look at the customer database.
Use this data to recommend those customers several new dishes. As such, they will feel valued and needed in your restaurant, making it easy for them to take the word out to other people, including their friends and family.
2.     Introduce Dry-Aged Steak
Although dry-aged steaks are set for about one month, some restaurants are experimenting with extending that period dramatically. Others even offer steaks, which have aged for more than six months. Although this sounds far-fetched, dry-aged meat has developed an outstanding flavor profile.
So introducing it to your restaurant will not just make your restaurant outstanding. It will also help gain more customers as it serves as a symbol of artisanal, quality, and elegance in the dining world.
3.     Host Events
You may associate with several organizations within your area to host a charity event or community fundraising event. You can also do something great for the community and, at the same time, create a good reputation, which brings many customers through the restaurant's door.
However, the circumstances may extend to sports games on TV, speed-dating meetings, and cooking classes. If you also have an extra area or room, which you may enclose for privacy, provide the possibility of hosting birthday parties as well as other private celebrations at a discount.
4.     Invite Several Guest Chefs Over
Inviting some guest chefs for the evening will be perfect for getting more customers glued by providing a great experience. This approach works well, especially if you may find guest chefs who have a good reputation in town.
You might as well make the restaurant profitable and stand out by gathering those guest chefs to take part in competitions with some of your customers as judges.
5.     Offer Great Deals on Some Weekdays
Since many restaurants get less traffic on weekdays compared to weekends, consider offering discounted appetizers and special combo meals on weekdays.
You may also brand some days of the week. Thursdays, for instance, can be reserved for 'Ladies Night' to offer wine and other popular items in the area.
The Bottom Line!
There will never be any other business like restaurants. You may pamper guests in a 5-star surrounding, manage national chains, or own a small restaurant.
No matter the setting, these strategies can serve as an overview for inspiration and on the things that you do right, enabling you to take your restaurant to greater heights.
Comments on this guide to 5 Brilliant Ways to Make Your Restaurant Profitable and Stand Out article are welcome.
Restaurants
Restaurants Posts
9 Things Every Restaurant Owner Should Know
Choose the Perfect Bar Stools for your Restaurant
Building
Architecture Articles
Dilido House
Design Architects: SAOTA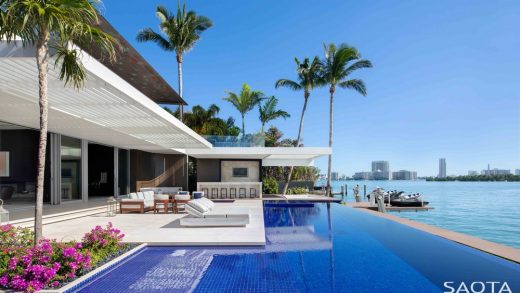 photo : Adam Letch
Dilido House
Comments / photos for the Make your restaurant profitable and stand out Advice page welcome