Junk removal 101, Rubbish moving services guide, Home renovation advice, Building design tips
Junk Removal 101: A Guide to Junk Removal Services
31 August 2022
It's quite unusual for most of us to hire Junk Removal Services. It is because Junk Removal Services are often hired when there is a huge amount of junk to be removed. Usually, soon after the construction of the house is done, the house is renovated, or when decluttering is done.
A junk removal company needs to be hired "very" carefully. Want to know why? To get all the junk disposed of well. If junk is not collected and disposed of well, our environment will become a little more polluted. Our houses would be clean but the environment we breathe in would be polluted.
Since we hardly have to hire Junk Removal Services, we do not know how to hire and what we need to look for. Here's the brief guide to Junk Removal Services.

Know your need
Before setting out on the Junk Removal company hunt, you should be very clear about your needs. Let your renovation or construction end, and examine the junk carefully to be able to answer the company's question and avail the best deal.
Search for the options, take referrals
Once you are sure about your need, you can take one step further and begin searching for options. I would suggest you search for local services. The local Junk Removal companies would not only perform the job well but might also charge less.
There are many ways of searching for Junk Removal Services in your area. You can search online but it would be better to take referrals. It is because anything can look good and sounds promising online. However, the reality can be quite the opposite. Therefore, prefer the tried and tested options to remove the hassle.
Get multiple quotes
It's important to know that all Junk Removal Services would not be charging the same amount for their services. The older and popular companies would be charging more whereas, the recent ones less. You should arrange the meeting with two or three most promising options, discuss the needs, and get quotes. Pick the Junk Removal Company that charges a fair price for its services.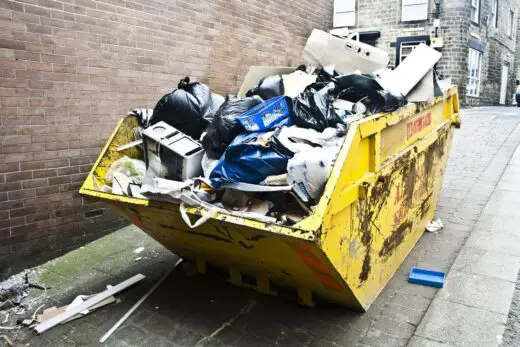 Book in advance
If you can not wait to move into your house, try getting rid of the junk as soon as possible. Junk Removal Services are usually booked in advance, you should do the same. Start searching for the company two or three weeks before the construction or renovation ends and approach and book the service at least a week before the date of junk removal.
Prepare for the Junk Removal
Usually, the Junk Removal Service does not require you to do much. However, you still have to be there on time and be ready to help if they need it. Still not sure what your job is, you can discuss it with the Junk Removal Service to know what exactly you need to do in this regard.
Say Goodbye to the Junk
Once the junk is loaded into the dumpster, you have to examine the house again. Make sure the junk is removed properly. Make a payment, say goodbye to the junk, and relax.
Comments on this guide to Junk removal 101: rubbish moving services guide article are welcome.
Waste / Rubbish
Rubbish Removal
Handy tips for rubbish removal in DIY projects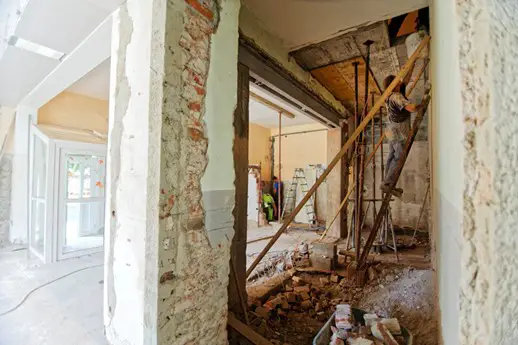 Invest In Junk Removal Service
Rubbish Removal Tips Before and After Renovation
Get Rid of all Extra Junk in Your House
Building Articles
Residential Architecture
Comments / photos for the Junk removal 101: rubbish moving services guide advice page welcome