Moving to Portsmouth VA home living, United States of America move guide, Southeast Virginia relocation tips
Things To Know Before Moving To Portsmouth, VA
August 26, 2023
Moving to Portsmouth, VA can be an exhilarating decision, filled with the promise of new adventures and experiences. Nestled in the heart of Virginia, Portsmouth has long been known for its rich tapestry of history, seamlessly merging with the pulse of the modern day.
Whether you're drawn to its historic districts, waterfront views, or the allure of a city that still retains a touch of small-town charm, Portsmouth has something for everyone.
However, any relocation comes with its own set of challenges. Beyond familiarizing yourself with the local culture, eateries, and top attractions, there's the physical move to consider. This is where the value of moving companies in Portsmouth, VA becomes evident.
Entrusting your belongings to professionals ensures a smooth transition to your new home. These companies are well-versed with the city's layout, from the narrow lanes of historic districts to the busy main roads, ensuring that your move is swift and free from unexpected challenges.
Moreover, they provide the peace of mind that your possessions will be handled with care. After all, amidst the excitement of moving to Portsmouth, VA, the last thing you'd want is to worry about misplaced or damaged items.
Portsmouth, Southeast Virginia, United States of America, with USS Harry S. Truman: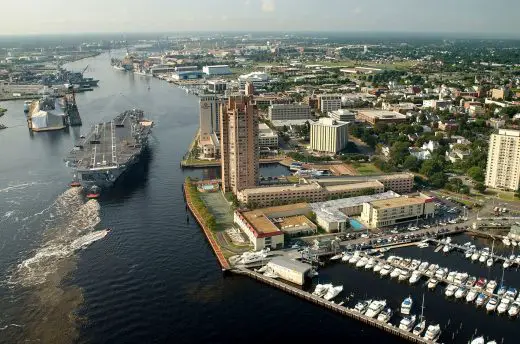 photo : U.S. Navy photo, Public domain, via Wikimedia Commons
A Brief Introduction to Portsmouth
The Historic Roots of Portsmouth
Moving to Portsmouth, VA, means diving headfirst into a city with deep historic roots. Founded in 1752, Portsmouth has witnessed major events that shaped America's narrative. The cobblestone streets have tales of the colonial era echoing through them. It's not just a city; it's a living museum.
Alongside, its historical district, packed with preserved buildings, offers a journey back in time. Yet, the past isn't the only attraction. When you think about living in Portsmouth, VA, it's vital to understand the city's evolution. From its humble origins, Portsmouth grew in prominence, attracting settlers, merchants, and, of course, history enthusiasts.
Portsmouth's Modern Flair
While moving to Portsmouth, VA might seem like a step back in time, don't be misled. The city embraces the 21st century with open arms. Skyscrapers kiss the clouds, cafes buzz with millennials working on their laptops, and tech startups find a nurturing environment here. It's a city where traditions meet innovations. Portsmouth offers a melange of experiences. Gourmet restaurants, chic boutiques, and a bustling nightlife cater to the modern soul. When contemplating living in Portsmouth, VA, consider the cultural festivals, the art exhibits, and the music concerts that ensure there's never a dull moment.
Cost of Living in Portsmouth
Housing and Real Estate
One of the first things anyone considers before relocating is the cost of housing. The good news is, moving to Portsmouth, VA, won't break your bank. The real estate market offers properties ranging from historic homes to modern apartments.
Whether you're renting or buying, there's something for every budget. The neighborhoods each have their distinct charm. While some areas radiate vintage vibes, others pulsate with modern energy. Do thorough research or, better yet, visit the neighborhoods to get a feel before making a decision.
Utilities and Transportation
When you start living in Portsmouth, VA, you'll find that utility costs are generally on par with national averages. It's always wise to budget for these and keep an eye on monthly bills. Transportation in Portsmouth is reasonably comprehensive. While the public transport network might not be as expansive as mega-cities, owning a car makes things much easier. Plus, the road infrastructure is well-maintained, ensuring smooth commutes.
Job Opportunities in Portsmouth
Key Industries
Considering moving to Portsmouth, VA, for work? The city's job market is diverse. The maritime industry, given its proximity to water bodies, is predominant. Shipyards and marine-based activities offer numerous employment opportunities. Beyond the maritime sector, healthcare, education, and retail industries also thrive. So, no matter your profession, Portsmouth has a space for you.
Average Salaries
Living in Portsmouth, VA, means adjusting to its economic dynamics. While the average salaries might be slightly lower than some larger cities, the relatively lower living costs balance it out. It's always a good idea to research job opportunities and salary ranges in your field before moving.
Recreational Activities
Outdoor Fun
Moving to Portsmouth, VA, promises more than just work and history. The city is abundant in green spaces, parks, and waterfronts. Weekends can be spent kayaking, hiking, or just picnicking with family. Water enthusiasts will love the myriad activities available. From boating to fishing, the city's waterways offer endless fun.
Art and Culture
Culture vultures will never have a dull moment when living in Portsmouth, VA. The city is home to theaters, art galleries, and museums. Regular cultural festivals, celebrating the city's diverse populace, ensure there's always something to look forward to.
Education System in Portsmouth
Top Schools and Universities
For families considering moving to Portsmouth, VA, the education system is commendable. The city boasts some top-tier schools that promise holistic development for students. Furthermore, several reputed universities in and around Portsmouth offer higher education opportunities.
Adult Education Opportunities
If you believe in lifelong learning, Portsmouth stands with you. Numerous adult education centers and programs ensure you can always pick up a new skill or pursue a hobby.
Weather and Climate
Seasonal Changes
Experiencing the full spectrum of seasons is one of the joys of living in Portsmouth, VA. Every season paints the city in unique hues, providing diverse experiences throughout the year.
Summers in Portsmouth
Think warm, but not scorching. Summers here are perfect for beach outings, barbecues, or just basking in the sun.
Winters in Portsmouth
While it gets chilly, it's bearable. The occasional snowfall turns the city into a winter wonderland, perfect for cozying up with a hot drink.
Moving to Portsmouth VA, USA, Conclusion
Ultimately, moving to Portsmouth, VA, is about embracing a life filled with historic charm, modern amenities, diverse opportunities, and beautiful seasons. It's about creating a new chapter in a city that values its past and looks forward to its future.
Moving to Portsmouth, VA is more than just a change of address. It's a journey into a city that's steeped in history while simultaneously pushing forward into the future. Every street corner tells a story, and every modern amenity signifies its adaptation to the 21st century. But as with every significant life decision, preparation and understanding are key.
By grasping the unique blend of the old and new that Portsmouth offers, one can truly make the most of the move.
Comments on this guide to moving to Portsmouth, Southeast Virginia, USA article are welcome.
American Architecture Designs
America Architecture News – latest building updates
American Architectural Designs – selection:
Nancy and Rich Kinder Building, Museum of Fine Arts Houston, Texas
Design: Steven Holl Architects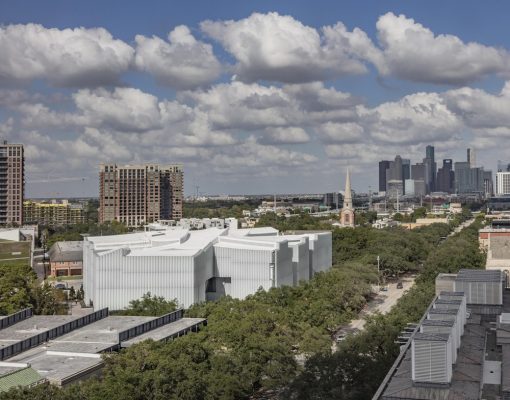 photograph © Richard Barnes, courtesy of the Museum of Fine Arts, Houston
Nancy and Rich Kinder Building Houston
Commonwealth Pier, Seaport World Trade Center, Boston, Massachusetts
Design Architect: Schmidt Hammer Lassen Architects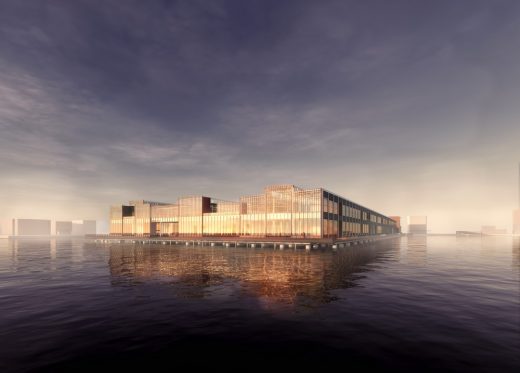 image © Schmidt Hammer Lassen Architects
Commonwealth Pier Boston
Building Articles
Comments / photos for the Things To Know Before Moving To Portsmouth, VA, USA Guide page welcome