Things every restaurant owner should know Guide, Dining Building Design Tips, Kitchen Appliances
9 Things Every Restaurant Owner Should Know Guide
19 Mar 2021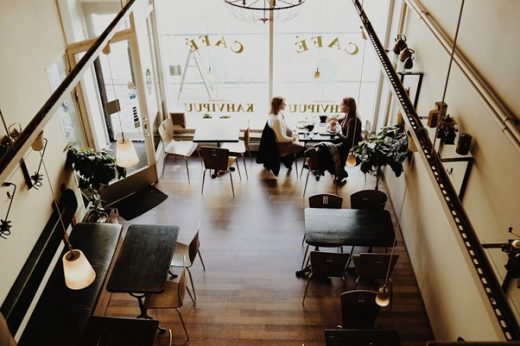 The restaurant business can be lucrative if you do things right. It's the people's love for food that can continuously keep a restaurant afloat. There's a reason why more and more people are considering diving into this industry and that because restaurants are always going to be in. Here's what every old and new restaurant owner should
There's No Such Thing As Too Much For Appliances
Restaurant owners tend to skimp in investing in the right appliances and cookware just because they are expensive. However, you should never think this as there is no such thing as too much of an investment for cookware.
It's very important you try to invest in what's top of the line. Professionals from Majesty Coffee for instance, believe that what makes a great cafe is their willingness to get the best espresso machines. Investing in such equipment benefits both you and your customers alike so they are always worth it.
Invest In Quality People
It's not just the cookware and appliances you need to invest on. It's also important that you invest in the right people. Those with experience in the kitchen should be your priority as they are the ones who dictate the quality of your food. It's good looking for head chefs that have had experience in leading a kitchen before. Why not source restaurant equipment for all your culinary operations?
Your servers need to be properly chosen as well. Aside from being able to smile even on the roughest of days, they also need to be patient and well-trained when it comes to service in the kitchen. Here are the main restaurant staffing issues you should stay away from to create an efficient team.
Social Media Can Make Or Break You
Restaurant owners can benefit greatly from the internet and social media. Back in the days, it's tough to get a review unless you were already an established restaurant. If not that, you'll have to rely on word of mouth from the community to let others know about your restaurant.
Paso Robles is a small town in California neighboring Carmel and Santa Barbara. Have a look at the best restaurants in Paso Robles here.
Now, platforms like Yelp and Facebook can be a source of information for others. However, keep in mind that social media can break you, as much as it can make you. It is important that you strive for quality food and service at all times.
Consistency Is The Key
It's easy to make great food and give quality service. What's tough though is ensuring that you are able to provide these things each and every day. It's especially tough when it comes to the quality of the food if you have multiple chefs handling the kitchen.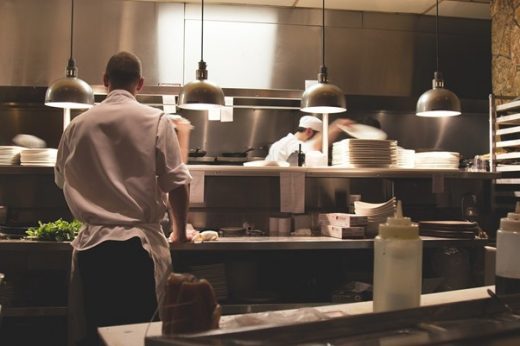 You'll be able to create a devout following of restaurant goers if you are able to promise consistent quality food and service each day. Make it a must to regularly train your team so that they are able to reach the standards you have set within the restaurant.
Lockdown Restrictions
When the pandemic began, restaurants were the first to be heavily affected. A lot of restaurant owners had to close down their establishment due to city ordinances. It was a sad time for business owners because many believed that it was only a matter of time before they got affected.
As we got to know the virus better, restaurant owners were able to begin operating again – albeit limitedly. Now, restaurants can function regularly so long as they are able to follow health protocols
Some of the rules you need to implement include allowing only a limited number of people inside the restaurant, and requiring people to wear masks.
It's Not Just About The Food
Restaurants are more than about the quality and taste of the food. In fact, the atmosphere and service are just as important as what you'll serve. It's very important that you try to invest in interior decor as well as training for your staff.
You'll see to it that the more excellent your interior design and services are, the more customers will come back to your spot.
Maintain A Clean Environment
As you are in the food business, it is very important that you set the bar high when it comes to cleanliness and sanitation. It's not just to avoid getting sanctioned after a surprise visit from the health inspector. It's also about keeping your employees, and your customers safe from diseases.
Your kitchen and dining area needs to be cleaned daily after you close your doors. Then, ensure that there's a thorough cleaning of the kitchen during the weekends. Cleanliness and sanitation issues are the last thing any restaurant would want tainting their name.
An Employee Handbook Is Handy
Every once in a while, you'll find that your servers and chefs are going to be turning to you for help. If you are busy running the rest of the restaurant, it gets a bit tiring to try and help them out with their job from time to time. To prevent making them too dependent on you, consider making an employee handbook.
An employee handbook features all the dos and don'ts, as well as your own rules and regulations when it comes to the service inside the restaurant. This can save your employees time just in case they have a question that needs answering.
Always Revisit Your Menu And Pricing
The price of goods and the ingredients you buy will change overtime. Whether it increases or decreases, it is a must that you adjust your menu's prices accordingly. Make it a habit to revisit your money every once in a while so that your customers have access to fair pricing.
That being said, make sure to update your social media channels and website about the price changes in the menu. Not many restaurants do price changes but it is a practice that needs to be done if you want your restaurant to be as efficient with your budget as possible.
Owning a restaurant is tough work. There's a lot of secrets behind making a restaurant successful which is why you need to fully understand all the internal and external factors that make a restaurant work. Hopefully, our tips here can help save you from having to shutdown your restaurant.
Comments on this Things Every Restaurant Owner Should Know article are welcome.
Restaurants
Restaurants Posts
9 Things Every Restaurant Owner Should Know
Choose the Perfect Bar Stools for your Restaurant
La Vaca Y La Huerta, Madrid, Spain
Architects: Zooco Estudio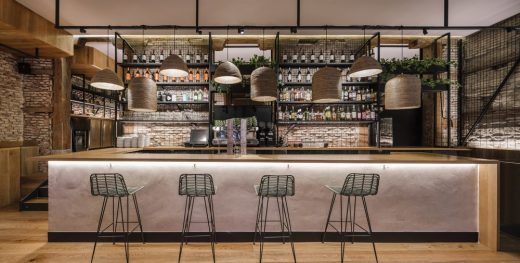 photographer : Imagen Subliminal. Miguel de Guzmán – Rocío Romero Rivasz
La Vaca Y La Huerta Restaurant
The name means "The cow and the orchard" and it talks about the main product of the restaurant and the starting point for us to start with the project.
Buildings
Residential Architecture Articles
Comments / photos for the 9 Things Every Restaurant Owner Should Know page welcome