The use of tapestries in interior design, USA house renewal fabric decor tips, Online property style guide
Use of Tapestries in Interior Design – Fabrics
5 July 2022
Tapestries are pieces of art that are made by weaving together different types of fabric. They can be made out of a variety of materials, including wool, cotton, silk, and synthetic fibers.
They are often used to depict scenes from history or mythology or to depict landscapes or other scenes from nature, but they can also be used to depict abstract designs or patterns. Today, many people use tapestries as a part of their home's interior design. They can make a striking and elegant addition to almost any room, but you should do your research so you can create an optimal design plan before you purchase a tapestry for yourself. If you're considering investing in one, read on to learn about the use of tapestries in interior design.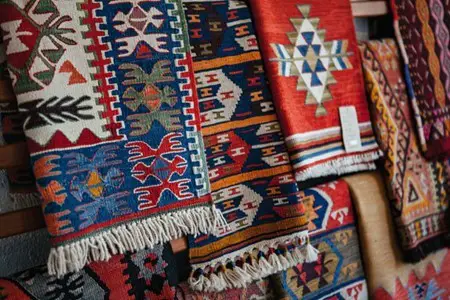 The Use of Tapestries in Interior Design at Home
How are tapestries used in interior design?
There are a few different ways that tapestries can be used in interior design. They can be hung on the walls as artwork, used as a wall covering, or even used as a floor covering. Some people choose to hang tapestries on the walls as a way to add some color and texture to the room – see https://fineartamerica.com. They will add some interest to a plain wall, and they can also accentuate other pieces of artwork or furniture in the room. You can even use a tapestry to create a focal point in a room, which can help bring together multiple interior design elements.
Another popular use for tapestries is as a bedspread. Tapestries are often large enough to cover a bed, and they can add a lot of personality and style to a bedroom. Additionally, tapestries can be used to add extra warmth to a bed in the winter. If you are looking for a unique and stylish way to cover your bed, consider using a tapestry. Many people also use tapestries as floor coverings because of how luxurious they feel underfoot. They can effectively provide a pop of color or pattern to a room without taking up too much space.
What else can you do to improve the design of your home?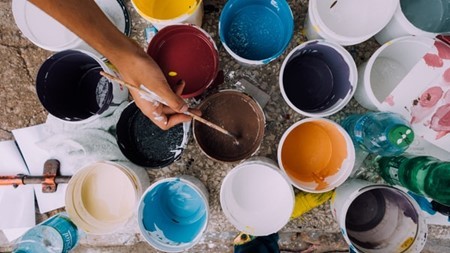 When it comes to interior design, a fresh coat of paint is one of the most affordable and effective ways to give a room a new look. A new coat of paint can brighten up a dark room, make a small room feel larger, or create a completely different aesthetic altogether. The right paint color can make or break a room. You want to choose a color that is both flattering and complementary to the other furnishings in the room and be sure that the color is appropriate for the mood you are trying to create. Take your time and talk to a design professional if you aren't sure what to do.
There's no question that a well-manicured lawn can add curb appeal to any home, but did you know that landscaping is also a smart investment? You can make your lawn the envy of the neighborhood and add value to your home. One of the simplest ways to enhance your lawn's appearance is to add layers of color. In addition to the traditional green grass, consider adding flowers, shrubs, and trees to your yard. Don't forget about the importance of maintenance. Regular mowing, fertilizing, and watering is essential for keeping your lawn looking its best.
Tapestries are a great way to add some extra personality and character to your home. They come in a range of designs and styles, so you can find the perfect one to match your individual taste. Additionally, tapestries add some warmth and comfort to your home.
They can be used as wall hangings, curtains, or even bedspreads, and they can help to create a more cozy and inviting atmosphere. A tapestry is just one of many design elements you can incorporate into your home. Repainting and remodeling are often smart investments for homeowners. If you follow this advice, you'll be well on your way to living in the home of your dreams.
Comments on this Use of Tapestries in Interior Design article are welcome.
Interior Design
Interior Design Posts
Interior Design Posts
How to combine colors for interior design
6 common interior design mistakes to avoid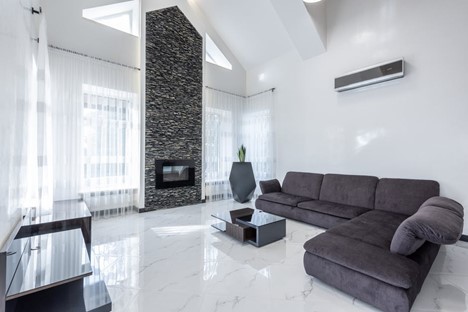 How to communicate with your architect or interior designer
Home Improvement
Home Improvement Articles
Ultimate checklist for renovating your home
Choosing a cohesive design style for your home
How to Spruce Up Your Home with Personalized Prints
What is the Process of Expanding Your Home
Comments / photos for the The Use of Tapestries in Interior Design in the USA page welcome