Top 5 popular home decor items guide, House renewal, Online property refurbishment advice
Top 5 Popular Home Decor Items
17 August 2022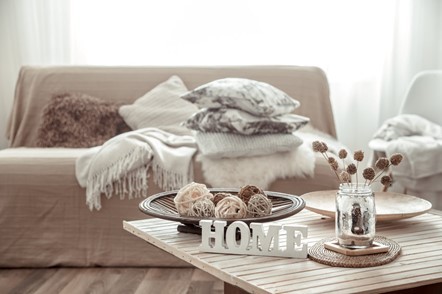 Your home is a personal space and you have to make it feel that way. However, this doesn't mean the decor in your home should look shabby. Many individuals put a lot of effort into ensuring their homes look great. Are you moving into a new home or just want to change the old decor in your home? Discussed below are the top 5 popular home decor items and how they can impact your interior.
1. Posters
A poster is a wall ornament used to add a bit of color to any interior. It has a wide variety of colors that will complement the color of your interior decorations. When choosing posters, you must have a preferred color in mind. Alternatively, you can choose a poster with colors that match the furniture in your home. Besides the living room, you can place a poster in every room in your home. If you want to place a poster in your bedroom, it should be something you like or connect with. The best place to put a poster in your home is above the sofa or fireplace.
2. Wallpapers
Wallpapers can take your interior decorations to the next level if chosen right. Regardless of the kind of home you have or your personality and style, you are sure to find the right wallpaper for you. When you choose the right one, it will add a personal touch to your interior decorations. If you are trying to find the right wallpaper for your home, carrying out simple research is the best option and you can contact Bimago.
3. Canvass Prints
Gone are the days you need to place photo frames on your living room or bedroom walls. The latest trends are photo prints on paper, textiles, canvas, or metal sheets. Decorators will also use websites like Mixbook to create stunning photo books that they can place on coffee tables or bookshelves. However, photo prints on canvas are the most popular. When you place a canvass print on your bedroom wall, it adds class to your interior decorations. Even though canvass prints have a high quality, they are quite affordable. Furthermore, you get to choose how small or large you want it to be. But that's not all. Canvass prints are easy to maintain, as you only need to clean them with a brush or damp cloth.
4. Arts
It is a popular belief that art is life. In other words, if you want to add life to any environment, you need to introduce arts. There are different types of art pieces. You can find the one that inspires you, makes you feel a certain kind of way, or happy. However, there are a lot of beautiful art pieces, and choosing the right one can be hard. That is why you are advised to take note of the room you want to decorate and choose a piece of art that will fit in. For your living room, you can go for a bold and vibrant piece. When decorating your bedroom, a calm and inspiring piece of art will be the best.
5. Mirrors
Another popular home decor item is a mirror. This is in addition to the positive energy, luxury, and visual tricks it adds to your home. The right mirror, when placed in the perfect position, will reflect lights and images from all angles. Placing a window in a small, windowless room will make it feel and look bigger.
Top 5 popular home decor items Conclusion
The popular home decor items discussed in this article can impact your interior in different ways. All you have to do is choose the right one and find a perfect position for it in your home. Finally, you can reach out to Bimago for the best room divider and other home decor accessories.
Comments on this guide to Top 5 popular home decor items article are welcome.
Home Improvement Articles
Home Improvement Posts
Warm Up Your Living Room With These Decorating Tips
Home renovation and roof replacement estimate tips
Ultimate checklist for renovating your home
Studio Loft, Izmir, western Turkey
Design: Yerce Architecture & ZAAS, Istanbul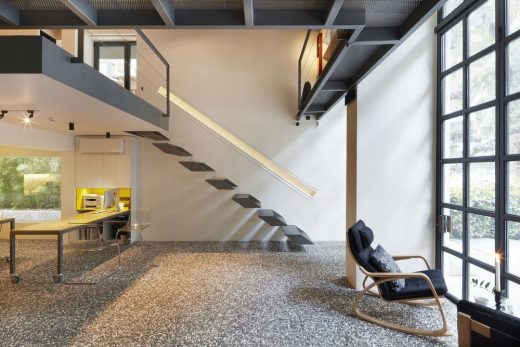 photo : Yerce Art Photography – Emin Emrah Yerce
Studio Loft Izmir
House Renewal
How to Spruce Up Your Home with Personalized Prints
What is the Process of Expanding Your Home
DIY Home Improvement Projects Tools
Selecting right contractor for home care and repairs
Comments / photos for the Top 5 popular home decor items in 2022 advice page welcome