Smart Hallway Decor Ideas, Home interior Design Tips, Online property style wallpaper advice
Smart Hallway Decor Ideas
26 Jan 2022
Your hallway may not be a room in the traditional sense, but that is not to say you should neglect it. If anything, you should make it the most welcoming part of your house as it is the connecting space from the outdoors to the interiors.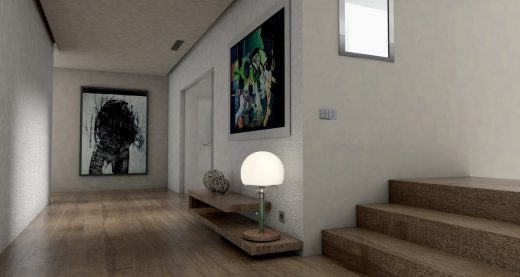 Thankfully there is so much you can do in your hallway, from introducing functional storage to creating unique wall art with hallway wallpaper. Check out some creative ideas you can use to decorate your hallway.
Round up some vintage rugs
You can give your entryway some appeal on the floor by rounding up vintage rugs. You can use a single rug running from one end to the other or a set of two rugs with varying patterns. A similar color can make the space look cohesive, but varying palettes create visual interest. If you have some room for furniture, you only need a small rug.
Introduce some floating shelves
You can make your hallway the perfect unloading point by introducing floating shelves to keep your keys or mail. Floating shelves make the space functional, especially if your hallway is wide or larger. Even if you have a narrow hallway, floating shelves are still functional without taking up any of your floor space. Plus, it is a DIY project you can accomplish by yourself.
Add some pop with hallway wallpaper
Wallpapers provide the ultimate way to bring out your sense of style on your blank walls. Thankfully, there are countless designs of hallway wallpaper you can choose from to decorate your space. You can create a bold look, go for vintage-style wallpaper or add some pop with colorful hallway wallpapers. You can also bring out the illusion of a vast space using a neutral hallway wallpaper.
Bring in a storage ladder
nofollow
If you don't like drilling holes on your hallway wall, you can introduce some space by bringing in a hallway storage ladder. It is a ladder-like shelving unit you can lean against the wall at the end of your hallway for functionality and style.
Try some tiles
If you have a different floor, try decorating your hallway with some tiles to create a contrasting look. Introduce a fun patchwork or stick to a cohesive color palette in your home. If you live in a rental house with remodeling restrictions, you can opt for temporary vinyl tiles or peel and stick tiles.
Customize a bench
A bench in your hallway provides some space to drop your bag when you walk in or sit down after a long day. It takes minimal space, and it is functional. You can also introduce some indoor plants beside the bench for a refreshing feel.
Create a hallway library
If you are a bookworm looking for extra storage for your books, the hallway is a great space. You can introduce square shelves on the walls or low-slung cubies to store your favorite books without making the area feel cluttered.
Add a small table and a faux stool
You can also spruce up your hallway with a small table and a faux stool. It can be a storage area, but you can also use it as work station when working from home.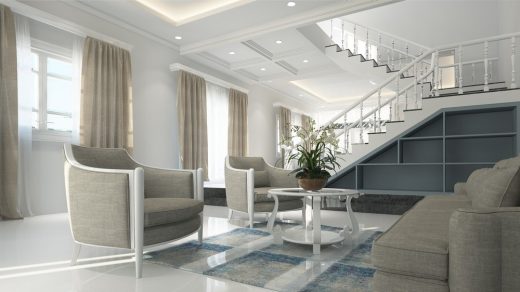 Comments on this guide to Smart Hallway Decor Ideas Interior design article are welcome.
Home Design
Property Design Posts
How Much Does Home Design Affect Property Valuation
Decorating Hacks to Make Your Home Feel Unique
Building a new home? Custom vs Modular
Ultimate checklist for renovating your home
Choosing a cohesive design style for your home
Building Articles
Residential Architecture
Kite House, near Salisbury, Wiltshire, Southern England, UK
Design: AR Design Studio, Architects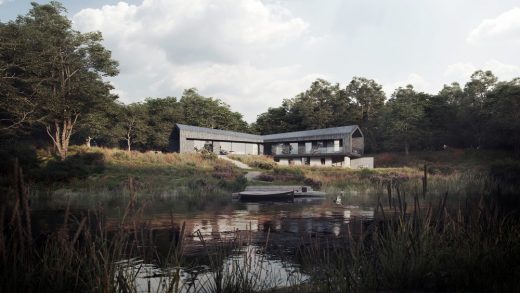 picture courtesy of architects office
House on River Avon
Comments / photos for the Smart Hallway Decor Ideas Interior design advice page welcome