Selecting right contractor for home care and repairs tips, US building advice, Property help guide
Selecting Right Contractor for Your Home Care and Repairs
21 July 2021
All homeowners eventually need repairs and services, but choosing a contractor can be intimidating and confusing. When you're not sure what to look for, the easiest solution is to hire a general contractor. Sometimes a general contractor is simply an independent handyman who provides a wide range of services. Larger contracting companies may simply act as project managers, hiring out the work to specialists.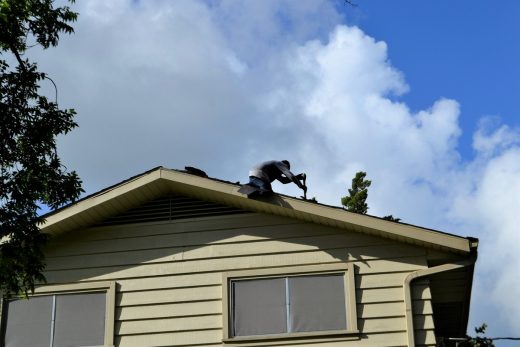 The risk is that the handyman doesn't have enough experience for your needs, and the contracting company may add too much overhead for your budget. With a bit of research, however, you can select trade specialists on your own. The primary rule is to ensure the contractor is licensed and insured before working on your home.
Selecting the Right Contractor for Home Care and Repairs Guide
Landscapers
Landscapers are the professionals to call when you want to design, redesign, or care for outdoor spaces. A landscaping contractor often offers outside design and development services. They're the ones to talk to when you need better drainage in your yard, a nice front walkway, or trees, bushes, and flowers to improve your home's curb appeal. Landscapers may install sprinkler systems and offer ongoing weekly or monthly maintenance as well.
A professional landscaping contractor will carry business liability insurance. This protects your health and your property as needed. If someone in your home has an allergic reaction to the weed killer they use, for instance, this insurance will pay for the related medical care expenses. If a pipe is damaged when a worker is digging a hole to plant a tree, this coverage pays for that repair or replacement as well.
Plumbers
Plumbing contractors take care of indoor and outdoor plumbing problems. Whether you have a clogged pipe in your bathtub or a connection froze on the outside of your home, plumbers specialize in fixing these issues.
Plumbers also need to be properly licensed and carry business insurance. General liability helps here if a product the plumber uses fails prematurely. Sometimes manufacturing defects happen, and sometimes a product is recalled. If this happens, your plumber's liability insurance will take care of the replacement costs so you don't have to. Get your Everyday Home Repairs fixed.
Painters
Painting contractors provide services both inside and outside of your home. You may simply want your kitchen and dining room repainted, or you may want the entire outside of your house done. Regardless of which you choose, a painting contractor will take care of it for you.
When contractors come inside your home, there is always a small risk of accidents happening. This is another example of why contractor's insurance is so important. Someone wearing a toolbelt may brush up against an antique piece of furniture and damage it, for instance. Or someone may have a rock caught in their boot and accidentally scratch your flooring.
Electricians
Electrical contractors are essential specialists for home upgrades and repairs. Older homes that are being renovated need electrical contractors to bring everything up to current legal building codes. Simple redecorating projects might involve hiring an electrician to install new wall outlets. Even if you buy an RV for vacation, you might decide you'd like an electrical hookup for it in the backyard.
Regardless of why you need an electrical contractor, be sure they have the proper licenses and bonds required in your town or state. Electricians are generally not allowed to provide contracting work without being licensed. They're also often required to carry specific types and levels of insurance as well.
Roofers
Most people know that roofing contractors repair or install roofs. Not just the shingles. Roofers may repair or replace the roof struts and structure, the underlayment, the gutters, and more. Sometimes they simply address problem areas, such as replacing the trim around a flue or resealing an area before it can become a problem.
Due to the general nature of their work, roofers liability insurance is critical for these contractors to have. Your roof is the overall protection of your home and its contents. If the products a roofer uses fail prematurely, you could face costly losses. Roofing contractors carry liability insurance just in case there is a problem with their products or services in the future.
Selecting right contractor for home care and repairs – Final Thoughts
Depending upon the area you live in, there may be specific licensing and insurance requirements for all contractors that you work with. In some cases, only certain types of contractors have those requirements. Whether your trade specialist is required to or not, however, a sign of working with a professional individual or company is that they carry contractor's insurance. These policies pay for physical injuries, property damages, product defects, and subpar workmanship.
We all hope to never have problems like this arise when we hire contractors to work in and around our home. But knowing that the contractor we've hired is fully prepared if the need arises, however, makes choosing a professional that much easier.
Comments on this guide to Selecting right contractor for home care and repairs article are welcome.
Home Improvement Articles
Home Improvement Posts
Home renovation and roof replacement estimate tips
Ultimate checklist for renovating your home
Choosing a cohesive design style for your home
Building Articles
America Architectural Designs – latest building updates
Comments / photos for the Selecting right contractor for home care and repairs help guide page welcome