DIY Home Improvement Projects Tools guide, House refurb style advice, Property renewal tips
DIY Home Improvement Projects and Tools You Need
25 Jan 2022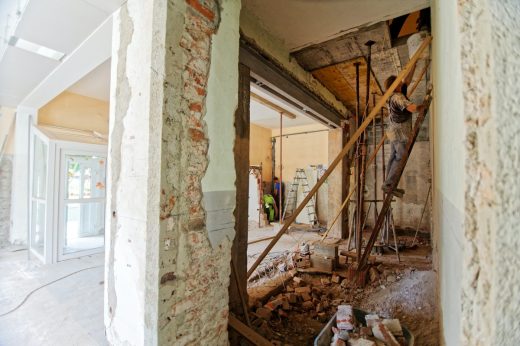 DIY Home Improvement Projects and the Tools You Need to Handle Them
It doesn't matter how big your home is and where it's located – you need to update it from time to time and make sure it's as visually appealing and practical as it can be. Whichever projects you opt for, there are two ways to do them: handle them yourself and hire a professional who will take care of these things for you.
Opting for the latter might be an easier and simpler way to go, but it's not always the most affordable way to go, which is why tons of homeowners decide to try their luck and handle these simple projects on their own. This won't be an easy process, of course, especially if you have no previous experience, necessary tools, or required skills, but if you're not afraid to think outside the box and check out different ideas you might turn into reality, nothing can stop you from realizing your dreams. And if you're looking for these projects as well, here are a few ideas you might want to take into consideration, as well as the tools you're going to need to handle them.
Painting the walls
This might be the oldest idea in the book, but it doesn't mean it's an ineffective home improvement project. On the contrary, this is one of those ideas that are always going to be trendy and popular, especially since it's so cost-effective. All you need to do is find an amazing wall color that's going to help every inch of your home become nicer than ever – for instance, you can stick to this year's Pantone color of the year – and you're already halfway there! Now all you need to do is to get some tools and a few friends that will help you complete this project, and that's it.
Some of the tools you're going to need include paint brushes, rollers, painter's tape, ladders, and some painter's tape. These things will help you turn your ideas into reality and the best thing about them is that you can use them even if you have no previous experience. In addition to these essentials, you're also going to need tons of different cleaners – wall cleaners, paintbrush cleaners, and a lot of soap and warm water – as well as some drop cloths that are going to keep your floors clean. Finally, the best thing about repainting your walls is that you can repeat this project as many times as you want, until you've reached the results you've wanted.
Spicing up the furniture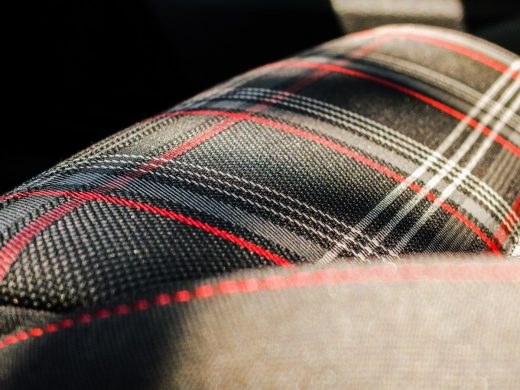 Whether you're tired of your old furniture or you're simply looking for something new but can't afford it at the moment, spicing up your furniture could be an amazing home improvement project. Repaitning and reupholstering it might take some time and effort, but this is a cheap project that's going to introduce a tons of style into your living space.
What's even better is that you won't need to spend too much money on this idea – just get some cost-effective materials and a few tools that are required for this process, and you'll be done before you know it. From side cutters and ripping hammers to tack pullers and mallets, these things are easy to find, and you can even borrow them from a DIY fanatic you know, and simply give them back once you're done. Check out tool shop UK for do-it-yourself equipment.
Maintaining your garden
Unlike living in an apartment, living in a house means you have some exterior space to enjoy, and the best way to enjoy it is to maximize its potential and turn it into a garden you can spend time in all year long. But, if you want to be able to do that, you'll need to invest some time and energy into your garden, which won't be too hard if you're properly organized and have the right tools.
Some of these include spades, shovels, rakes, shears, and those reliable OTF knives that will help you work around your plants and get them ready for the next stages of their lives. Still, you shouldn't forget other tools that you probably already have in your garage – your watering hose, your gardening gloves, and your various water buckets – because these will help you take your garden to a whole new level.
Home renovation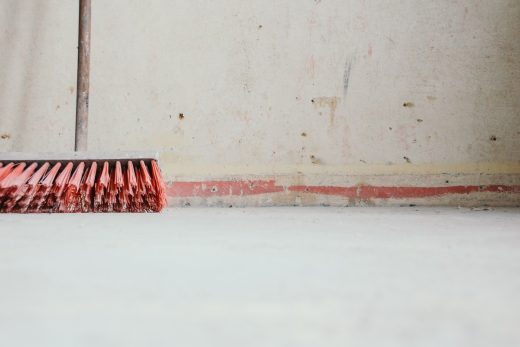 Once you've mastered all these smaller projects, it's time to do something bigger and more complex – renovate a portion of your home or even the entire property. This sounds like a lot of work and you'll probably going to have to ask some professional help with some more delicate projects, but that doesn't mean you're unable to start the renovating process yourself. After all, the world is full of renovating enthusiasts who try their luck and end up getting some amazing results!
However, what you need to do first is learn how to stay safe – use all the right protective equipment, insist on getting rid of your waste in an eco-friendly manner, and try to avoid all those harmful chemicals and products that might jeopedize your health. After that, it's all about focusing on one small project after another and you'll be done quite quickly!
Renovating your home isn't the easiest way to spend your time, but it's among the most productive and creative ways to do that, so just find the right projects, insist on using the right tools, and you'll have no problems spicing up your home and making it look nicer than it's ever been!
Comments on this guide to DIY Home Improvement Projects Tools article are welcome.
Home Improvement
Home Improvement Design
Decorating Hacks to Make Your Home Feel Unique
Ultimate checklist for renovating your home
Choosing a cohesive design style for your home
DIY Home Improvement
DIY Tools
DIY Hacks to Re-Design Your Home
Essential power tools for home DIY enthusiasts
Building Articles
Residential Architecture Posts
Comments / photos for the DIY Home Improvement Projects Tools advice page welcome