Tips for building a modern home, Good US architecture firm, Contemporary property style advice
Tips for Building a Modern Home
24 May 2023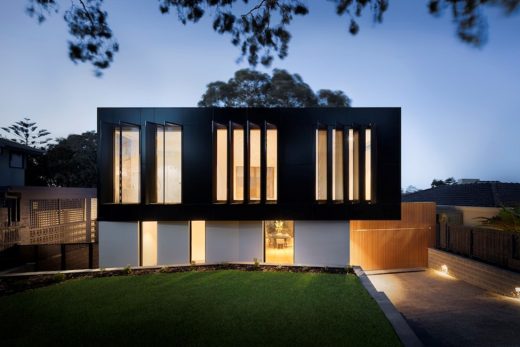 image source : unsplash.com
Building your home is an excellent opportunity to create a space that suits your lifestyle and preference. Homes inspired by modern designs are increasingly becoming popular, with home renovation shows and magazines leaning towards characteristics of modern styles. Surprisingly, modern home designs aren't entirely modern. Modern architecture is a renaissance of 50s and 60s architectural styles.
Nonetheless, modern home designs focus on practicality and flexibility. They also rely on increasing awareness of sustainability and eco-friendly building practices. Along with choosing modern designs, you should engage a professional architecture firm Asheville. Below are the characteristics and tips for building modern homes.
1. Start with the basics
The best place to begin your modern home design is determining must-haves and including the things on your wishlist. This is especially important because modern home designs rely on floor plans. Knowing what you want included will give you and your construction team a good starting point.
You should also consider the footprint of your modern home. In most cases, the footprint is dictated by the nature of your construction site, especially the size restrictions and slope issues. You can start fitting features in your footprint if you have a rough idea of the available space.
A common challenge homeowners, architects, and contractors face when fitting features is balancing room placement and the flow between various zones while ensuring a natural path. Other crucial elements to consider in a modern house design include:
Symmetry – Refers to the squareness of your modern home. Your home should be symmetrical as it helps create proportioned floor plans.
Straight lines and square corners – You will note that modern homes are designed based on simple squares and rectangles. This guarantees a functional and logical floor plan.
Rectilinearity – While it doesn't apply to all modern homes, some designs are built around a central spine. This might be a logical path or defined hallway.
2. Avoid underutilized or wasted space
Even though modern home designs lean towards generosity, you should focus on the efficient use of space. Your modern home should have minimal dead space. While this isn't to say your modern home shouldn't have grand spaces, all available rooms should be intentional. Prioritizing functionality is essential to ensure all your floor space is practical. You should consider how you intend to live in your home and use various spaces.
3. Embrace open spaces in your modern home
Open spaces are a vital feature of modern home designs. Besides increasing room connectivity, open layout design allows for more effortless flow between different zones. Open floor layout also makes the space generous and luxurious, and a good option if your family likes entertaining. However, open spaces should be functional and flexible. Below are a few tricks for achieving this:
Adaptability – Like most people, you'd like your modern home to feature multi-purpose spaces, such as home gyms, work offices, and cinema rooms.
Space – The size of your open space significantly affects its functionality and feel. If your indoor space is ample, it will feel wasteful and cavernous. Similarly, a small room feels cramped and makes it difficult to furnish.
Zoning – Even without physical barriers, open spaces in your home should serve different functions. Your kitchen, dining, and living space should have clear boundaries. You should also position your furniture correctly to delineate spaces without impeding connection and flow between spaces.
4. Maximize natural light and airflow
Unlike before, most modern home designs largely use glasses. Consider including floor-to-ceiling windows, glass sliding doors, window walls, and skylights. Using glass in your modern home is a design choice that serves the following benefits:
Increases natural light – Using glass generously ensures maximum natural light enters your home. This makes your home feel open, warm, spacious, and inviting. Natural light is also a natural mood enhancer.
Increases indoor-outdoor connection – A flawless connection between indoor and outdoor spaces is a priority for most modern homes. Using glass effectively minimizes visual barriers and makes exterior edges less defined.
You should find ways to maximize glass use in your modern home. For instance, you can use a glass door in your back door leading to the deck or add a window wall. While at it, ensure that the use of glass doesn't compromise privacy. Fortunately, you can achieve this through simple window treatments, such as blinds or curtains.
5. Simplify roof design
Apart from the floor layout, roofs are undoubtedly the most telling feature of modern home designs. Traditional house designs primarily featured pitched or gable roofs. On the other hand, modern homes have roof forms and flat roofs. Traditional designs had complicated floor plans, which dictated the roof design.
However, modern homes have a simple floor plan, which gives architects and roofing contractors an easy time. If your current house has the traditional gable or pitched roof, you can either maintain the pitched roof and find other ways of modernizing its appearance or redesign the entire roof to accommodate a flat roof or different roof designs.
6. Don't forget your storage needs
Having enough storage space is another crucial aspect of modern homes. Modern homes appreciate clutter-free living. As such, thoughtful considerations should be made towards ensuring there is enough storage. Modern storage solutions include built-in cabinetry and casework.
However, the primary difference between traditional and modern designs is these storage solutions' style and look. Modern cabinetry and casework designs have simple detailing and clear lines with open shelving or flat slab cabinets. Most modern designs also have floor-to-ceiling cabinetry. On the other hand, traditional storage solutions use recessed panels and varying trim profiles.
7. Minimal architectural details
You should also appreciate the evolution of architectural details in modern homes. Modern home designs have very few adornments. For instance, modern homes have simple roof lines. The design also doesn't feature traditional facades, such as fascia boards, complicated guttering, and eaves.
Tips for building a modern home – Endnote
At the core, modern homes are very synonymous with simple floor plans, minimal material, and color palettes. If you've tried this before, you know that achieving such simplicity isn't simple. You should think through the design carefully and engage professionals.
Comments on this Tips for building a modern home article are welcome.
Australian Architecture Designs
Australia Architecture Designs – chronological list
Australian Architectural Designs
Forrest Chase Perth Shopping Mall, 200 Murray Street, Perth, WA
Design: Hames Sharley Architecture, Urban & Interior Design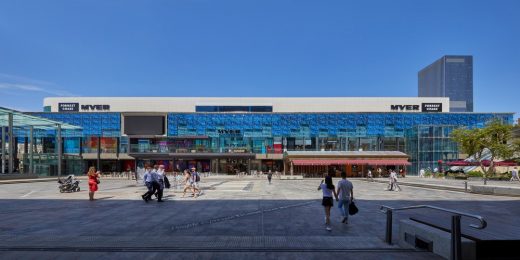 photograph : Douglas Mark Black
Forrest Chase Perth Shopping Mall, Western Australia
Charles Darwin University City Campus Concept, Darwin CBD, Northern Territory
Design: Hames Sharley Architecture, Urban & Interior Design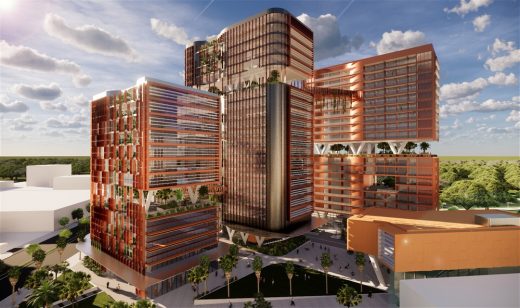 image Courtesy architecture office
Charles Darwin University City Campus Building
Building Design
Buildings Posts – selection below:
Comments / photos for the Tips for building a modern home page welcome