Valuable features and changes for eco-friendly home guide, Sustaable property design advice
Valuable Features and Changes for an Eco-Friendly Home
24 May 2023
Three-quarters of adults in Great Britain worry about climate change, according to the Office for National Statistics. In March of 2020, 83% of people reported at least one environmentally friendly adaptation to their lifestyle. However, while the most common lifestyle change was avoiding or minimizing throwing away food, it's important to note that there are a variety of home design choices and features that can cater to leading a more eco-conscious lifestyle, too. From the value of implementing energy efficient changes to features that can make life easier and more eco-friendly, here's just a few worth keeping in mind.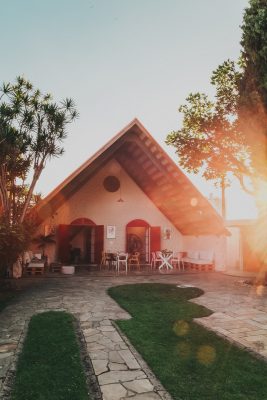 Simple updates for energy efficiency
Whether you're building your home from the ground up or you're looking to renovate for the sake of making eco-friendly updates, there are a variety of energy efficient home features and changes worth keeping in mind. Regarding the topic of energy efficient homes in the UK, a series of British architects told Dezeen that ageing homes "must be retrofitted and properly insulated if the UK is to reduce its dependence on fossil fuels and meet carbon targets," notes the post. The Dezeen article goes on to highlight British architect Sarah Wigglesworth, who recently updated her London home in order to age-proof its interiors and enhance its energy performance. It's further explained that the installation of airtight tape across all floor-wall junctions and incoming services, more insulation, and the replacement of underperforming windows are all efforts that have resulted in a 62% reduction in the home's annual carbon dioxide emissions, according to Wigglesworth.
Further regarding the topic of energy efficiency, Architonic highlights that many local architects manage to improve the energy efficiency of buildings that already exist, given that the UK has some of the oldest and least energy-efficient housing stock in Europe. It is worth looking at EV fleets for good future-proof and scalable EV charging solutions that are tailored to your business operations. The Architonic post goes on to highlight various examples of this, including one dubbed the Low Energy House. Located in the north London suburb of Muswell Hill, it's noted that Architecture for London has renovated and extended the existing terraced residence in several ways, including the installation of wood fibre insulation. Furthermore, the back of the house was extended and insulated "to create an overall more thermally efficient and airtight envelope," according to the article.
Making an eco-conscious lifestyle easier
Making room for a garden, greenhouse, or composting bin are far from being the only options for modern home design features that cater to an eco-friendly lifestyle. Those who drive electric vehicles (EVs), for instance, may find a home charger to be a convenient installation that allows them to continue choosing to drive electric. Not only does such a home feature allow for hassle free charging, but it can be a great way to boost your property value, too.
When looking into options for your home and EV needs, it's necessary to consider the different types of EVs and their respective charging options. Battery electric vehicles (BEVs), for instance, do not burn any liquid fuel (gasoline or diesel) and rely solely on electricity from the grid, storing the energy in a large battery. It's important to note that while BEVs can plug into the power grid in three ways, many BEV owners use a Level 2 charger, which requires a charging unit that connects to a 240-volt outlet. This allows for a quicker charge, replenishing an empty EV battery in 6-12 hours (depending on the size of the battery pack).
According to one Washington Post article, it's generally "much easier and less expensive if you're able to park the car close to an existing power source," when planning to install a home charger, while homeowners with a detached garage that isn't connected to a power source and is located far from the house will have additional considerations to keep in mind. "To install an EV charger in that situation, you'd need to connect the garage to the property's electrical panel," states the post, which further points out that this could involve trenching and running the cable underground, to name just a couple of factors.
With environmental concerns growing, there are a variety of modern home features worth looking into. From those that offer energy efficiency to those that help make eco-friendly choices like EV ownership easier, there are a variety of options that can help homeowners become more eco-friendly in their everyday lives.
Comments on this guide to Valuable features and changes for eco-friendly home article are welcome.
Articles
Lighting Posts
Getting your home filled with light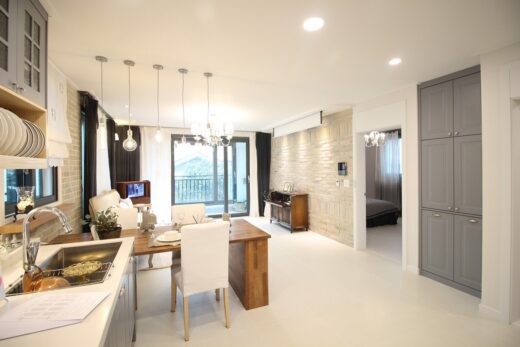 How Lighting Influences Mood and Productivity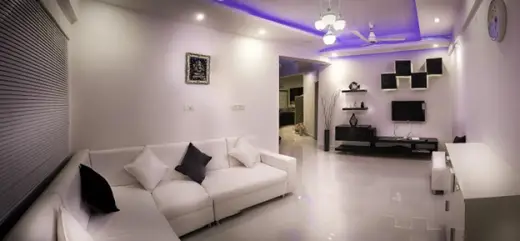 image source : pixabay.com
How to Use Lighting, Space and Material in Architectural Design
Building Articles
Residential Architecture
Comments / photos for the Valuable features and changes for eco-friendly home advice page welcome