Kitchen cabinet styles and colors 2023 tips, Home appliances and fixtures, Property interior style guide
Kitchen Cabinet Styles and Colors You'll Love in 2023
15 January 2023
Cabinetry is a focal point in our kitchens. Their purpose is not just for storage, but for aesthetics as well. The right rta cabinets in the right colors can determine the overall style of the kitchen and completely change the vibe. If you are planning to remodel your cooking space, here are a couple of styles and colors that are trending this year.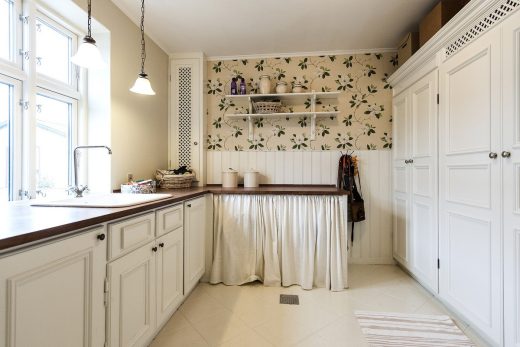 Stained Glass Cabinets
Stained glass cabinets used to be very popular in the early 90s but came out of fashion a couple of years back. At that time, they were the perfect choice to showcase your China sets or glassware that you were proud of. That being said, as we know, fashion has a way to circle back.
More and more people are getting stained glass cabinets for their kitchens nowadays. People love the fact that they make the kitchen seem more elegant while opening up the space. The only difference is that instead of flowers and other 90s elements, people are opting for straight-colored lines (i.e., a blue frame on the edge of the glass).
Dark Stained Wood Cabinets
For a long time now, grey and other similar colors have taken over kitchen design. Now, wood tones are back in style. More and more people are choosing wood for their kitchens. Its particular quality is the fact that it is nearly maintenance-free. It also brings warmth to the kitchen, along with that natural, "organic" look that many are craving.
According to Sarah Robertson of Studio Dearborn, it appears that dark stained wood cabinetry is making a comeback in the kitchen. This type of cabinetry provides a nice contrast to the vibrant colors that are popular in interior design today, and it gives off a timeless feel that can evoke memories of our grandparents' home.
Dark Blue Cabinets
As far as ready to assemble cabinet styles go, dark blue sets have never lost their appeal over time. Some have doubts about the color, as they fear the dark hue will make the kitchen look smaller. That being said, the blue has another role as well: to add more tranquility to the space.
By nature, blue is a very calming color, even if it is in a dark hue. If used too much, it can indeed darken the kitchen. The trick is to balance it out with a light color. For instance, you may use an off-white shade with a blue undertone on the walls and your countertops. This way, you will be able to make a statement while giving your kitchen a traditional yet relatively modern design.
Two-Toned Cabinets
Two-toned cabinets represent a great way for homeowners to start experimenting with color. If you have a small kitchen, the two-toned cabinet style is a great one for you to try out. For example, you may try a darker cabinet shade on the lower side and a lighter one in the upper area. Not only will it give your kitchen a more visually appealing look, but it will also make it look much bigger.
Colorado-based interior designer, Margarita Bravo, states that two-toned cabinets are becoming increasingly popular as homeowners look to add a unique flair to their kitchens. The classic black and white combination can create a beautiful aesthetic, while other popular choices include blue and white, grey and white, and even green and white.
Mixed Material Cabinets
Before, people would use the same materials for their rta kitchen cabinets. For example, even if they went for the two-tone design, the material would still be some form of wood. Now, people are mixing materials to get a unique look and an overall modern vibe.
The most popular choice is metal mixed with wood. For example, you may get cabinets with a stainless-steel finish in the lower area and install some white wood cabinets in the upper area. More and more people love this kind of style because it makes it easier for them to camouflage their appliances. It's much easier for the oven or dishwasher to fall in the background if they are in the same style as the cabinets.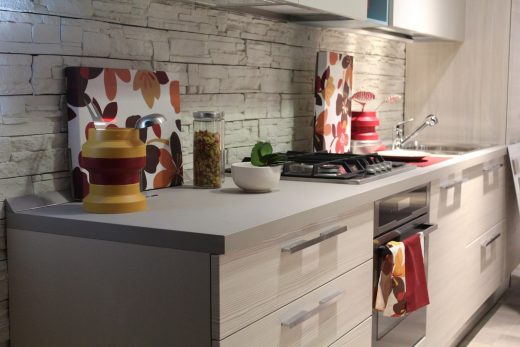 The Bottom Line
If you want to give your kitchen a makeover, then you should start with your rta cabinets. Very often, just replacing or repainting them will change the appeal of the kitchen completely. This way, there will be no need for full-scale renovations.
Comments on this guide to Kitchen cabinet styles and colors you'll love in 2023 article are welcome.
Kitchen Design
Kitchen Articles
Installing Modular Kitchen in Your Home
Selecting the Right Storage Cabinets for Your Kitchen
Natural Stone Countertops in Your Kitchen
Why You Should Choose Quartz Worktops for Your Kitchen
Home Design
Home Design Articles
British Houses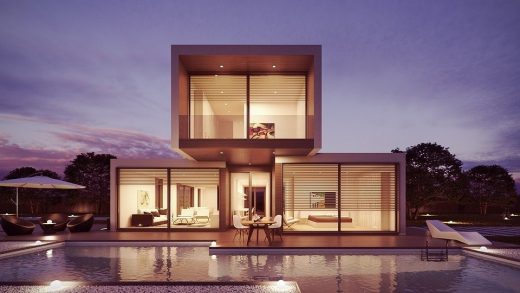 image courtesy of article provider
Comments / photos for the Kitchen cabinet styles and colors you'll love in 2023 advice page welcome