The most essential home furnishings tips, Online property advice, House furniture guide
The Most Essential Home Furnishings
August 14, 2021
The decoration of our personal spaces reflects our sense of aesthetics and is a clear way to show your personality, which generates good impressions on our guests. For this reason, many people invest large amounts of money in furniture that suits their tastes, but above all reflects the lifestyle they want to have; however, this is not a requirement, because with little money you can also have a great impact if you know how to choose what looks best for your personal spaces.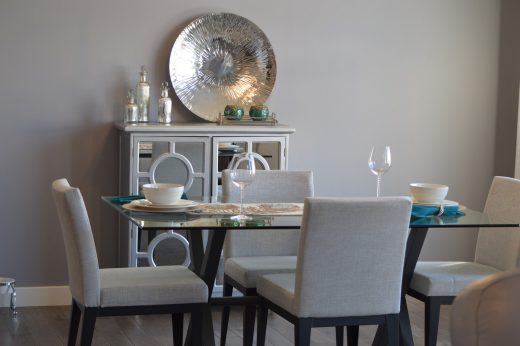 The Most Essential Home Furnishings Guide
When choosing furniture for the home you have to take into account several practical and aesthetic factors: The first thing to consider during the selection process is what will be the functionality of the items you want to buy, each space needs a piece of furniture with special characteristics (beds for bedrooms, furniture to sit comfortably in the living room, etc.). Try to consider the needs or preferences of each person in your home, if you have a family, think: is there someone from your core who prefers Some kind of chair to watch TV, read or relax? Do you need an extra space to store children's toys? What elements allow me to organize different objects?
These are just some examples of basic questions that you have to think about, after that you will be able to start considering other aspects such as:
Basic furniture for every type of room
As we indicated previously, each space in our house is designed for specific uses, so it is logical that you need a special type of furniture for each case. Our spaces at home are organized according to the activities for which they are usually used: the dining room, as its name implies, to be the center of the best home meals, the living room to relax or socialize with guests, the rooms for moments of privacy and to sleep, and so on.
If you are thinking of making a furniture list, start by deciding what type of furniture you need depending on the space you have and how you use it, and also try to consider some alternatives. For example, in your bedroom you may want a television but perhaps you do not want it to be in view all the time to avoid distractions, so placing it inside a piece of furniture such as a closet may be your choice; Also, instead of having a television, you may prefer a reading area with a comfortable armchair and good light that sits by the window, so a sofa bed can be a wonderful option. Of course, all these details depend directly on the space you have in each room.
Define your personal needs
An environment such as a bedroom has needs that depend on the use you give to that space. If only one person is going to occupy the room, depending on your preferences, you will need a single bed and in the case of a couple, a semi-double or double bed. In the case of large families, the rooms shared by siblings generally need two single beds, or if you want more space, a cabin. The above are the most basic needs, but there are also usually other more specific ones; in the case of bedrooms for siblings, they may require two bedside tables or a long desk-like surface to study.
Although it is quite easy to fall into the excitement of buying home furniture that is very visually attractive, you have to give yourself a few minutes to think about what your family really needs, and how to make the furniture you choose make your day to day. as comfortable as possible.
Complementary furniture or accessories
To support certain of our activities, some extra pieces of furniture are necessary; for example, furniture that also has storage capacity and that helps to maintain order in the home. A library is necessary if any of the people in the house like to collect books, you might also need a desk, a special piece of furniture for a computer or television. In the dining room you could also choose a storage unit to put the cutlery, glasses and any piece of crockery that is necessary without the need to go to and from the kitchen.
Size, dimensions and shapes for home furniture
After defining the type of needs that are had, the size and shape of the furniture will enter the equation. Functionality, aesthetics, style and space have to be considered. The practical aspects of each case are directly related to the function of the furniture; usage specifications must be reviewed for each piece to be purchased. For example, the capacity of the dining table, taking into account both the people of the house and the guests, if they are received frequently.
Finding a good home furnishing store
Searching for a good, trustworthy furnishing store can be a hassle to many. It requires time and some experience as well. At a good furniture and home furnishings store will you will be able to find the furniture that you and your family need to make your daily routine more comfortable or to rest from it..
A good home furnishing company not only cares about clients having quick and easy access to the home furnishings but also professionals have the best solution for your kitchen and giving them the best service and helping them at whatever stage their renovation project is at. It should have the best human and technical team that includes interior designers ready to advise you on what you require.
Author Bio
Digvijay Rajdaan
Digvijay Rajdaan is Sr. interior designer at Design By Lavassa. He is an award-winning interior designer of residential and commercial spaces. He strives to design unique interiors that will have a positive impact on his clients' lives.
Comments on this guide to The most essential home furnishings tips article are welcome.
Furniture
Home Furniture Design Posts
How to get rid of old furniture
Steps involved in disassembling furniture items
Right furniture types for your house interior
Building Articles
Carlsberg Central Office, Valby, Copenhagen
Design: C.F. Møller Architects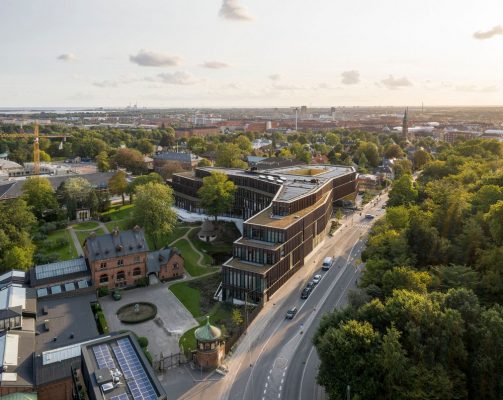 photograph : Adam Mørk
Carlsberg Central Office Valby
New Homes
Telluride Glass House, Telluride, CO, USA
Design: Efficiency Lab for Architecture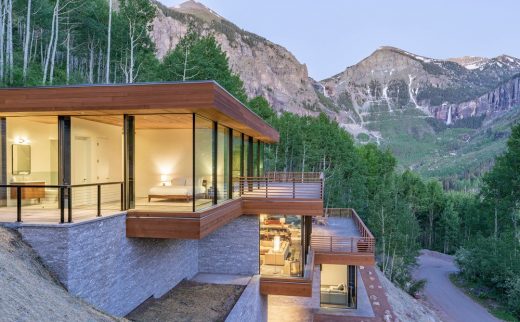 photograph : Josh Johnson
Telluride Glass House
Comments / photos for the The most essential home furnishings tips page welcome