Right furniture types for your house interior guide, Property design style tips, Online home decor advice
The Right Furniture Types for Your House's Interior Architecture
19 May 2022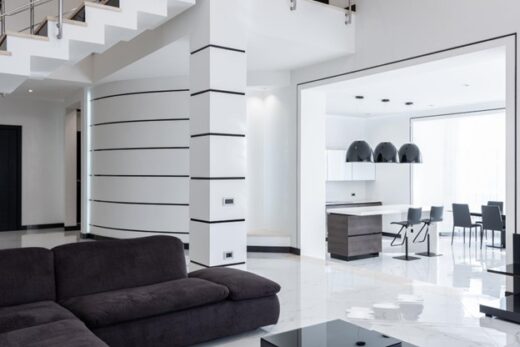 image source : Pexels
Are you looking to maximize the space of your home? Making alterations to your house's interior architecture is a significant project to make your abode more functional. These can be anything from repositioning some doors and walls, ripping out the entire interiors, or creating a bare-bones space.
However, one of the factors that most people overlook in redesigning the architecture of their homes' interiors is integrating the proper furniture. Every piece you put in your space can directly impact the quality and mood of your home. It speaks volumes about the kind of atmosphere you want to create.
So what's the right furniture for your living space? Discover some distinctive furniture styles below and how to choose one that will complement your house's interior architecture.
Minimalist
It's often tempting to fill your home with as much furniture as possible, especially when it has an expansive area. However, it can only make your living space look cluttered. If you have vast interiors, you can choose a limited number of furniture pieces with maximal impact.
Minimalist furniture that focuses on functionality and practicality is an excellent choice for creating a more inviting and welcoming space. If your home has a predictable and uncomplicated architectural design, it may call for simple, clean, and monotone furniture. There's no highly detailed ornamentation but only basic yet elegant shapes and patterns.
Bohemian
If you're yearning for more freedom in your living space, filling your home with bohemian furniture might be good. Instead of following a particular pattern or structure, you can combine various colours, textures, and natural elements. This is the perfect choice if the architectural design of your house is casual and you want something that reflects your carefree personality.
You can usually layer bohemian furniture with different patterns and intense colours, such as yellow and orange tones. Low-lying sofas, chaise lounges and daybeds are excellent samples of bohemian pieces. Note that you can't easily find high-end pieces of bohemian furniture in any strip mall. Vintage stores are often the best place to visit and look for these items.
Modern
Does your home feel a bit stale? That can happen if you overcrowd your space with vintage-inspired furniture pieces that may seem stuffy over time. If you're yearning for a more refined and grand look, changing to modern furnishings might be great.
In Canada, the first type of modern furniture was made only for hospitals, clinics, schools and other commercial and institutional spaces. But these days, you can find various modern pieces that will fit your space and enhance the functionality of your house.
For example, a modern furniture store in Toronto offers beautiful contemporary sofas, sectionals and sofa beds that you can customize based on your home's unique needs. Just make sure to go for something that will make your everyday living space more comfortable and convenient.
Choose the Right Furniture for Your Interior Architecture
There's no fixed rule for choosing the right furniture for your house's interior architecture. But it may help if you plan your architectural design well, so selecting the most appropriate pieces can follow naturally.
This can help you avoid adding elements that will only look messy and out of place. While you can play with your plans, it's essential to be mindful of your furniture's colour, shape, style, and size to achieve a more satisfying outcome.
Comments on this Guide to Right furniture types for your house interior article are welcome.
Furniture Articles
Furniture Posts
Vital rules of bedroom furniture placement tips

Iconic Collaborations in Luxury Furniture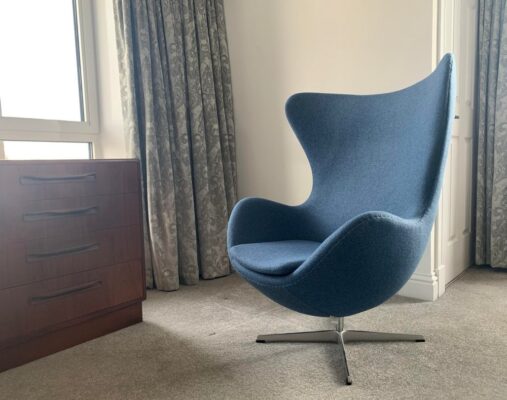 Discovering Noho home: fashion for furniture
8 tips to help you buy new furniture for your home
Building Articles
Residential Property
Comments / photos for the Right furniture types for your house interior advice page welcome