Benefits of having stone mosaic tiles tips, Online property flooring advice, House tiling guide
Benefits of Having Stone Mosaic Tiles
August 18, 2021
Bored of how your house looks? Well, switch the look by changing the flooring. There are a variety of flooring options available and one such option is installing stone mosaic tiles. They not only beautify your house but also have various other benefits.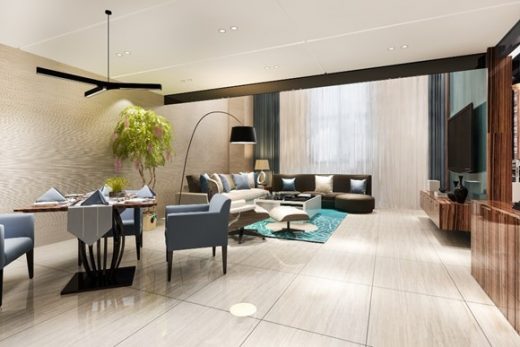 Under stone tiles too, there are different options you can choose from like luxury stone or contemporary stone, or time-worn stones. This implies that for each different type of tile you can get different looks for your house. There are many benefits you can get from having stone tiles in your house. Let us have a look at some of the benefits.
Stone Mosaic Tile Benefits
Friction-
One very important function of having stone mosaic tiles is that you can get the necessary amount of friction. This is a common problem that many homeowners face. Less friction can lead to many unfortunate events and can cause harm. Therefore, with stone tiles, you can be assured to expect less of these events. The stone tiles offer the right amount of friction which makes them the perfect tiles for your house.
Durability-
Stone tiles are considered as one of the most durable option for your house. They can withstand years and years of wear & tear and do not require high levels of maintenance and care. In addition to this, the natural stone tiles can also withstand weather conditions. Hence this makes them the perfect choice for your house. Even if you must change the entire flooring, you can get many returns if you choose stone mosaic tiles.
Natural Beauty-
The biggest advantage that most households get from having stone mosaic tiles is that they give off a certain natural beauty. The natural ridges of the tiles, the grainy patterns, and the uniqueness can enhance the overall look of your house. The color on the stone tiles also does not fade therefore they can last your lifetime and you do not have to worry about changing the floor tiles after a couple of years.
Low Maintenance-
The best part about having stone mosaic tiles in your house is that the maintenance is very low and easy. Unlike marble and wood flooring, you can easily sweep or vacuum the stone tiles and do not surrender to years and years of usage making them the perfect accessory for your house. Hence, if you are looking for an option that will offer you the best look but also save you huge number of hours taking care of the flooring, then having stone tiles is the best solution for you.
Diversity-
Just like other tiling options that have so many kinds of varieties available, you can find the same with stone mosaic tiles. You not only get unique colors but also get unique intricate patterns for your house. This will make your house look very contemporary and will also add to the overall beauty. You can also have intricate designs on your flooring with stone tiles and make it look more royal.
Temperature Control-
The best part of having stone mosaic tiles is that they offer great temperature control. Since these are made of natural rocks, they are the best insulators that keep your house warm or cool depending on the requirement to keep your house cozy and comfortable.
Conclusion:
With this article we aim to highlight some of the various benefits that you can get from having stone tiles. Therefore, if you are looking at options to renovate your house you can easily look at stone mosaic tiles for your flooring. They are not only low cost but offer a great look to your house. Consult with experts today and get the best for your house.
Comments on this guide to benefits of having stone mosaic tiles tips article are welcome.
Building Articles
Carlsberg Central Office, Valby
Design: C.F. Møller Architects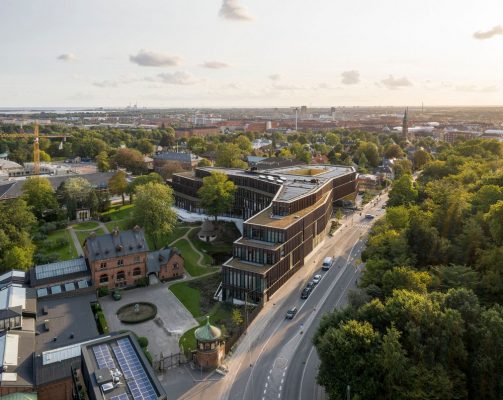 photograph : Adam Mørk
Carlsberg Central Office Valby
Floor Tiles Articles
Tiling Design
How to choose between ceramic and porcelain floor tiles
10 best home decorating ideas with Spanish tiles
Five ways to use ceramic tiles
Comments / photos for the Benefits of having stone mosaic tiles tips page welcome